Introduction
UAVs (Unmanned Ariel vehicles) or drones are the tech and talk of the decade and more to come. From surveying to ariel photography, to emergency response cases and even military bombing, UAVs are the rage at the moment with so many choices and that's the best part that you have so much on the plate to choose among. But it also makes it difficult for you, which one to buy with so many price ranges and the one you exactly need to have, best suiting your purpose. It's undoubtedly a tricky job to select among so many.
So if you are crazy about flying and are missing out on the experience of flying one literal jet physically, no worries we have some parallel thrilling stuff for you to quench your thirst for flying and viewing from above the skies.
This guide covers, what you need to know before buying a drone or a UAV and reviewing the best ones fitting your passion for buying and having the best experience the drone tech.
Ready for a takeoff? Let's go!
Best Drones for Beginners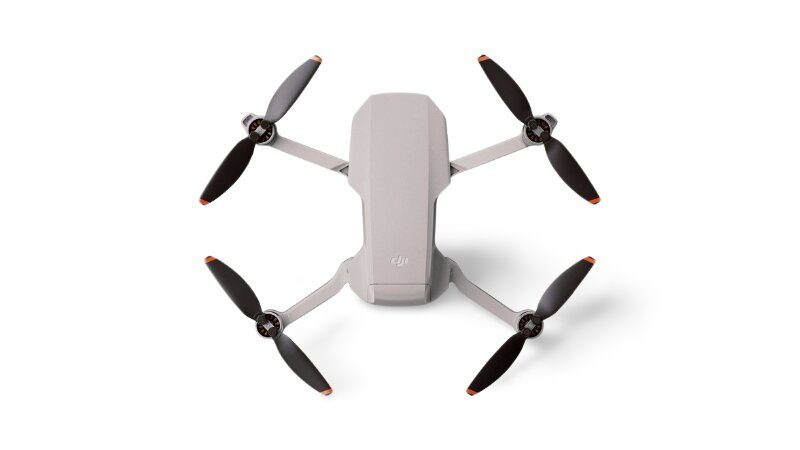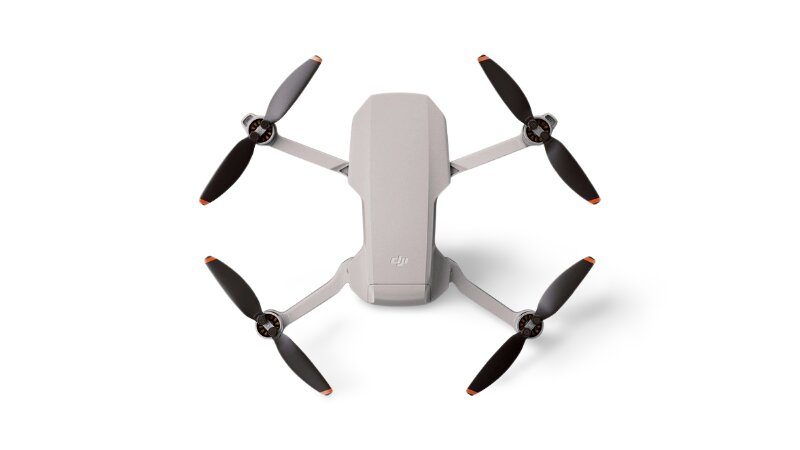 The DJI Mini 2 foldable Drone is a handy and easy-to-use foldable drone, both for professionals and beginners. It has a micro SD slot so that you can insert a USB for video recording and also recharge it. Moreover, it has a way-point following functionality which allows you to assign where it has to move to.
Then it has a GPS follow which moves where ever you move, may it be forward, backward, right, or left. Also as its name suggests it has 4K video recording and image-taking as well as an axis of a motorized gimbal. In terms of battery life, it can last for at least 30 minutes.
It also has 'Come To Home' functionality, allowing it to return to the takeoff point. Furthermore, It resists level 5 wind. the max video transmission range is an altitude of max 4000 meters. The drone has a max flight time of 31 minutes.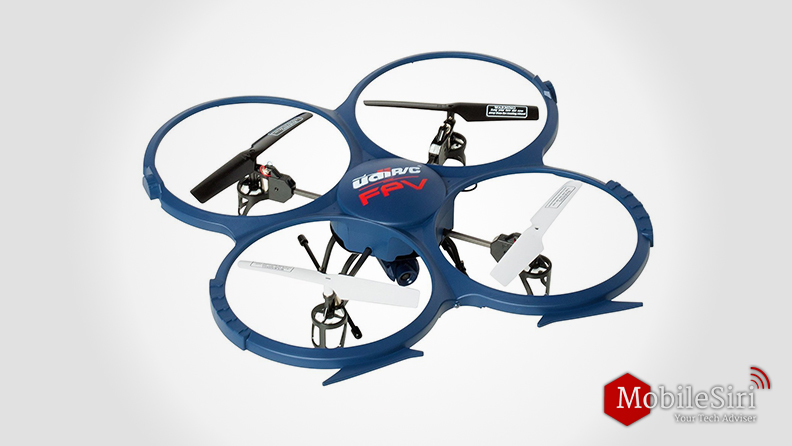 UDI is regarded as a highly reputed and affordable best drone manufacturer company that has been consistently training its sUAS models for the past years. The U818A model boasts altitude and a first-person-view screen thus allowing you to exactly see what the HD camera of your drone sees in real-time. Also, it is an excellent practice for those who are looking to get into FPV racing. The camera of one of the best drones is capable of capturing 720P video at 30 frames per second. The forward-facing camera takes HD videos and photos with maintaining color and white balance. This is one of the most prominent quadcopters on the market, and it comes with an extra battery.
Moreover, the LCD screen on its transmitter displays a full range of flight stats to keep you informed. The light and durable frame make it an excellent quad for new pilots to practice. Being one of the best drones, it is VR headset compatible. It comes with a removable micro SD card that stores enough for several flights. In addition to that, the data port and USB data cable can upload your new AVI and JPEG files to Photoshop LCD radio controller, Facebook, Email, etc.
It features a photo button to snap pictures, and videos to start and stop video recording. Coming to the specifications of the drone, the dimensions of the drone are 16.1×4.1×13.8 inches, and weighs 2.6 pounds. It has a 2.4 GHz frequency with a charging time of 90-120 minutes and a flying time of about 8-10 minutes. Lastly, the drone box comes with 1 U818W, controller, two batteries, 1 USB battery charger, 1 SD card reader, 4 GB SD Card, 4 Spare Blades, 1 Spanner, and a manual.
The bashing best drone! Isn't it?

---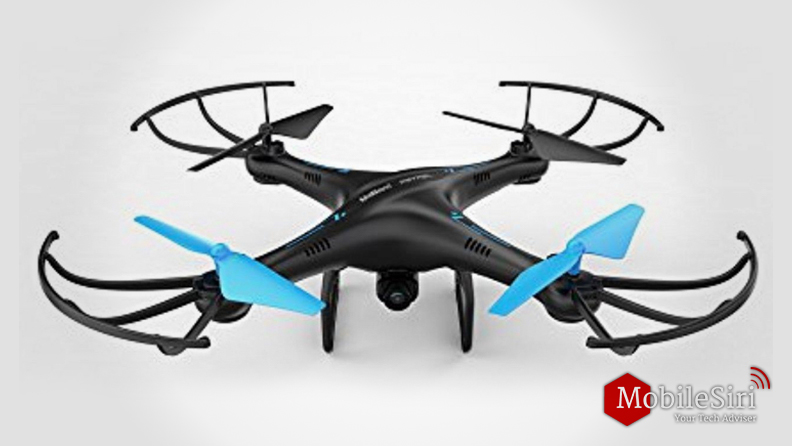 With an exclusive training quadcopter from USA Force1 RC, the U45 is a highly durable beginner quadcopter yet unparalleled one of the best drones. The Blue Jay is compatible with a first-person view and VR Headset thus allowing you to watch a video feed of your flight from your iPhone or Android smartphone with the FPV Wi-Fi feature. It is a super easy and best drone for beginners to fly. It makes controlling the drone a breeze along with stabilizing aerial photography. Therefore, this is an ideal drone for beginners with all the latest features that are mostly found in higher-end drones.
Moreover, the drone can automatically hover at a set altitude after takeoff and before landing hence making it convenient to control and maneuver, especially for beginners who are not skilled yet. Another interesting feature is the custom route mode. By using this feature, you can trace the desired flight path on your mobile app screen, and the drone will fly accordingly. Coming towards the HD camera of the drone, it captures 720p high-definition aerial photos and videos with a 2MP stationary camera. It easily syncs to your controller for bringing life in your flights.
Finally, the drone box comes with U45 Drone, 2.4 GHz controller, USB battery charger, two 3.75 500mAh batteries, SD card reader, 4 GB SanDisk Micro SD card, four spare propellers, screwdriver, and user manual.
One outstanding drone! Right?

---
Best Camera Drones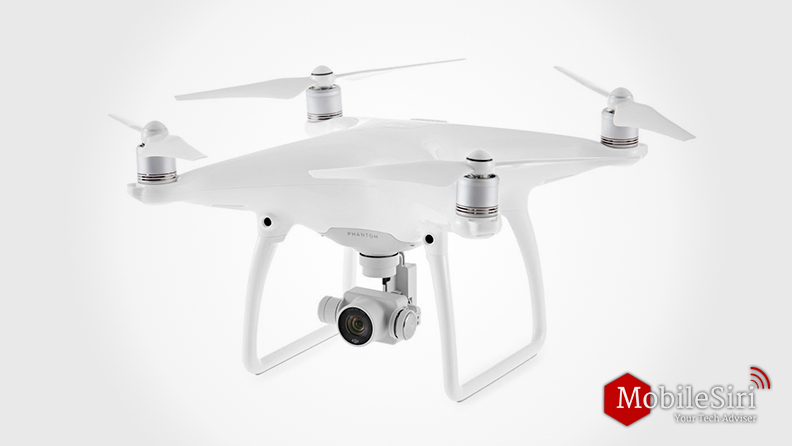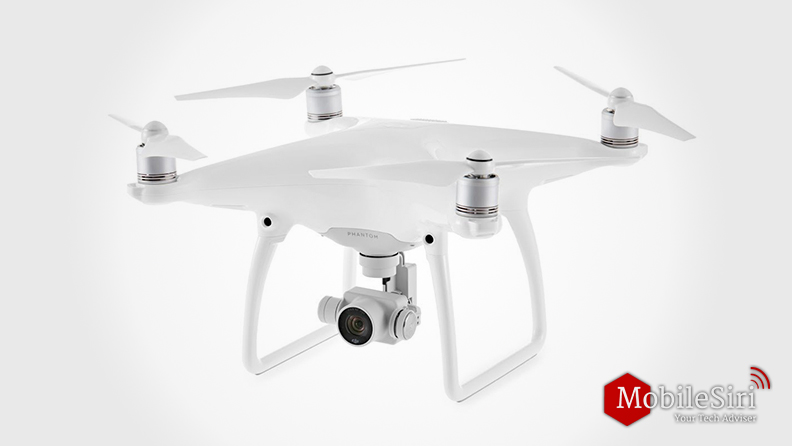 Though you will find many camera drones in the market, DJI Phantom 4 Pro is the most innovative and best camera drone so far. It is extremely reliable and flies super-fast. The most prominent feature of the drone is HD live video streaming that works better as compared to other drones. Moreover, it is super easy to set up and use. One of the most significant features of the camera drone is the added 3D camera with new computer hardware for mapping out environments in 3-dimensional space. It allows you to avoid obstacles and maneuver around them effectively. From the design to its functioning, phantom 4 Pro is made extremely well.
Every part is made functional along with the elegant design. Recently, the DJI has expanded their customer support team and initiated a damage protection plan thus allowing you to send your drone and they will fix it. The Phantom 4 Pro features 4K video and 20 megapixels photos while using a 1-inch sensor making it one of the top-rated best drones. It offers HD video streaming to your mobile device over a 4-mile range in acceptable conditions. It has a powerful mobile app and advanced 3D vision positioning for a more stable flight.
Moreover, it has a long battery life of over 22-30 minutes. The camera drone provides front, side, and rear-facing obstacle avoidance. It has active visual subject tracking technology. Lastly, Phantom 4 Pro comes with quick release propellers and a free in-app flight simulator for learning to fly.

---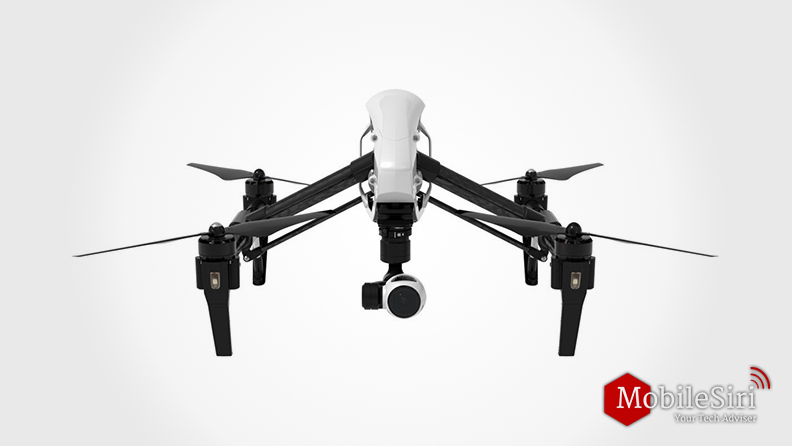 DJI Inspire 1 has the most professional design that you can buy. It is one of the best drones that you always desire to have. Probably the most advanced quadcopters and is much bigger and is of high-quality design. The drone has all the major features that any advanced drone has but with its transforming design, the propellers will never be seen in your videos. In addition to that, it comes with a 4K camera on a 360-degree panning gimbal thus allowing you to control the motion of the camera independently.
The drone is absolutely great for dual pilot operation and also for getting locked in shots in almost any wind conditions. Moreover, for professional video use, inspire 1 comes in two variants from superlative image quality to the most expensive aerial platforms. DJI being another best drone, is perfect for shooting pro-quality videos. It features micro-four-thirds 4K cameras along with 13 stops of dynamic range. It has interchangeable lenses and sensors. If you are looking forward to even high-end resolution, DJI offers you inspire 1 raw that features a 500GB SSD and 4K raw video recording for working in professional environments.
Another convenient feature is that the camera is detachable so you can use the camera for ground shots as well. From 3D mapping to any other professional application, this drone is easiest to use and fly. Whether you want to have real use of a drone or looking for something that impresses you, inspires 1 is definitely something worth looking at.

---
Best Toy Drones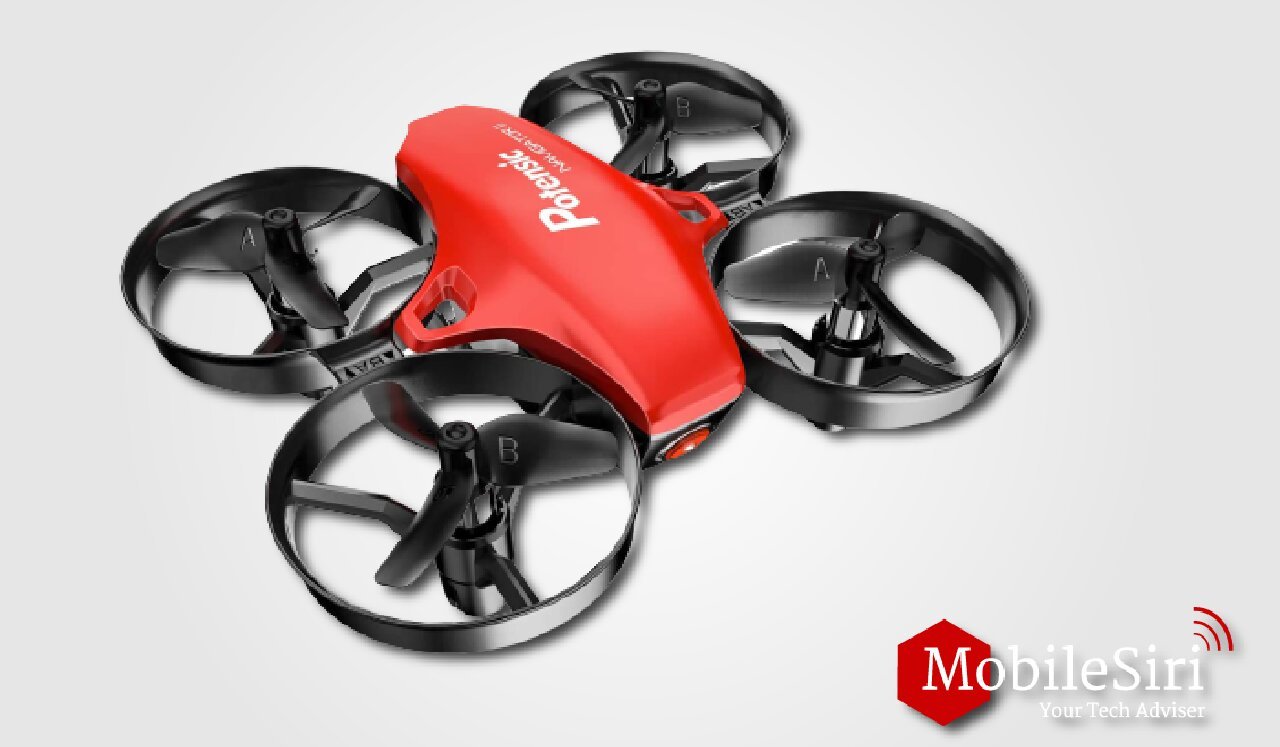 Potensic Indoor Drones is known for selling the smallest and best quadcopters. The Mini drone is small and easier to fly, making it worth it as the best drone. It is one of the fastest micro-quads capable of flying in 3 different speed modes. Though controlling such a small and quick quadcopter requires practice as it is very responsive to even slight commands. It offers you approximately 15 minutes of flight time off a single charge. It requires 3 batteries and you can fly it through remote control in any direction.
Moreover, the best pocket drone has four propellers. The designer of the Potensic drone claims that the quadcopter is more responsive as compared to other toy drones in the same budget. In addition to that, the physical look of the drone is also well designed. It is round instead of unidirectional square or any other shape thus allowing you to quickly and conveniently use it.
Another significant feature of the Potensic A20 is its headless mode. Though the drone may not offer the best experience to beginner pilots, once practice is done, this would be the best toy drone that you can have. If you are looking for a quadcopter to take out and fly anywhere at any time, then go for it.
Amazing! Isn't it?

---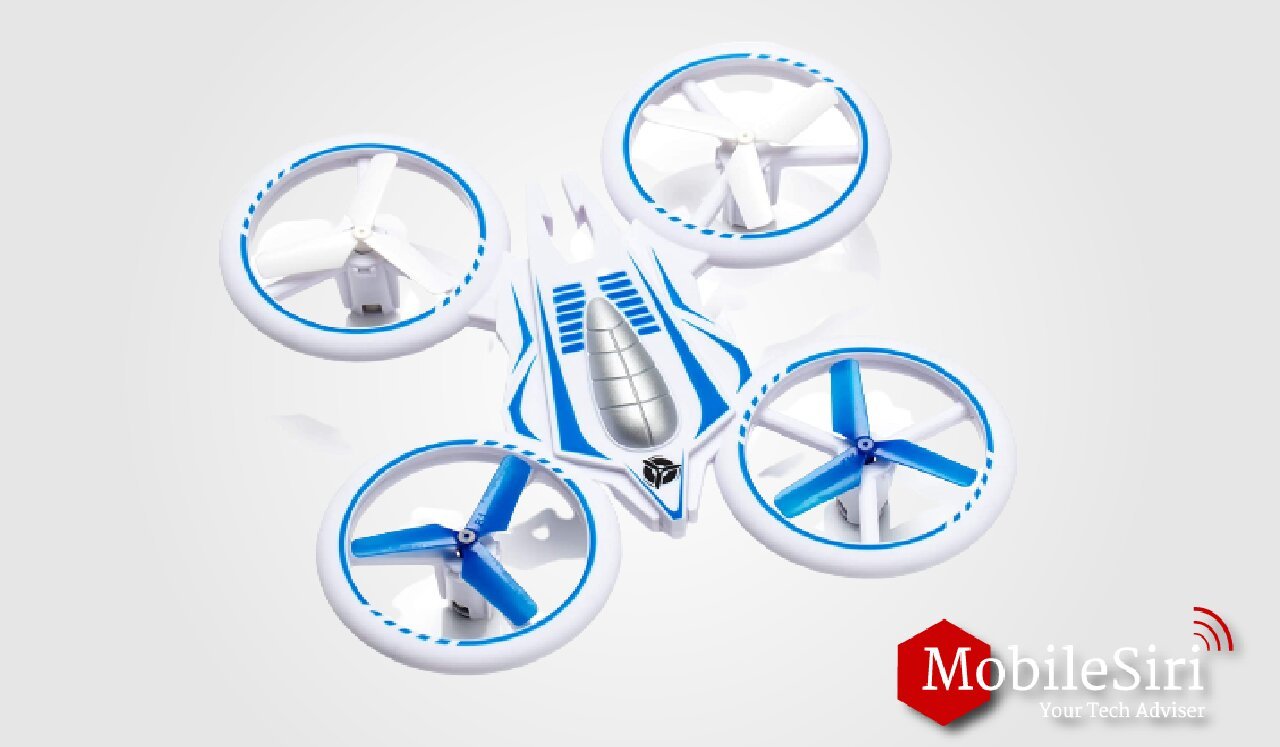 The Force 1 Mini drone is a nicely built quadcopter. The palm-size quadcopter is stable enough to toss into the air and hover around a crowd as it dips, flips, and rolls very quickly. The propellers of the drone are shielded for protection, and they are ringed in bright LED lights. With an affordable price of the drone, you can have your chance to perform such aerial maneuvers. You just need to buy 4 AA-size batteries for the controller that has the same length and width as the drone.
Once you have purchased them, your amazing toy drone is ready to go out of the box. With 3.7 volts 500mAh rechargeable battery, you will get around 7 minutes of flying, and then you need to charge it for 70 minutes through a USB charger. Furthermore, the Force 1 can fly both indoor and outdoor as long as there is a little wind to start off the drone.
The drone is relatively easier for beginners, and they can use a low-speed setting to perform marking it high rated and the best drone. Also, the toy drone does not require anything more than a button press, and a quick push of the controller's right stick and your drone will start doing flips and rolls. In addition to that, it handles crashes and hard landings very well. The X-flight gives you a really enjoyable flight experience with a splash of color.
Highly recommended!

---
Best FPV Drones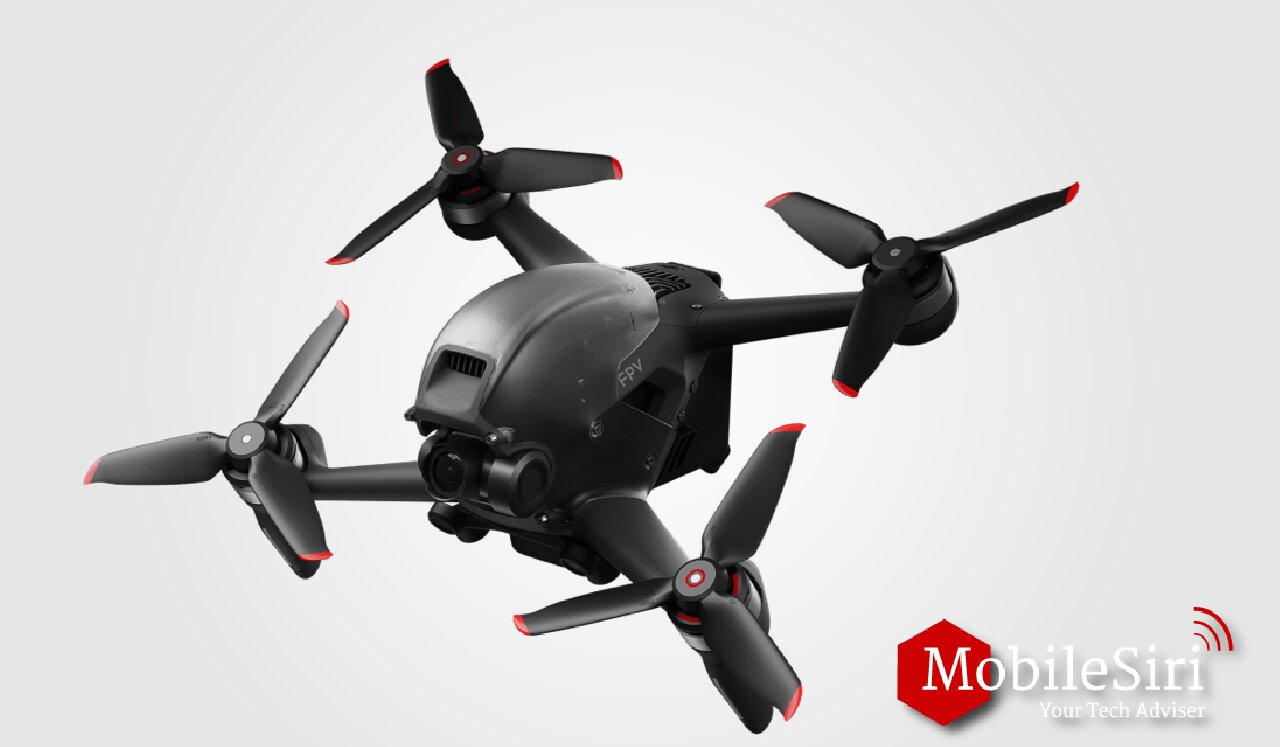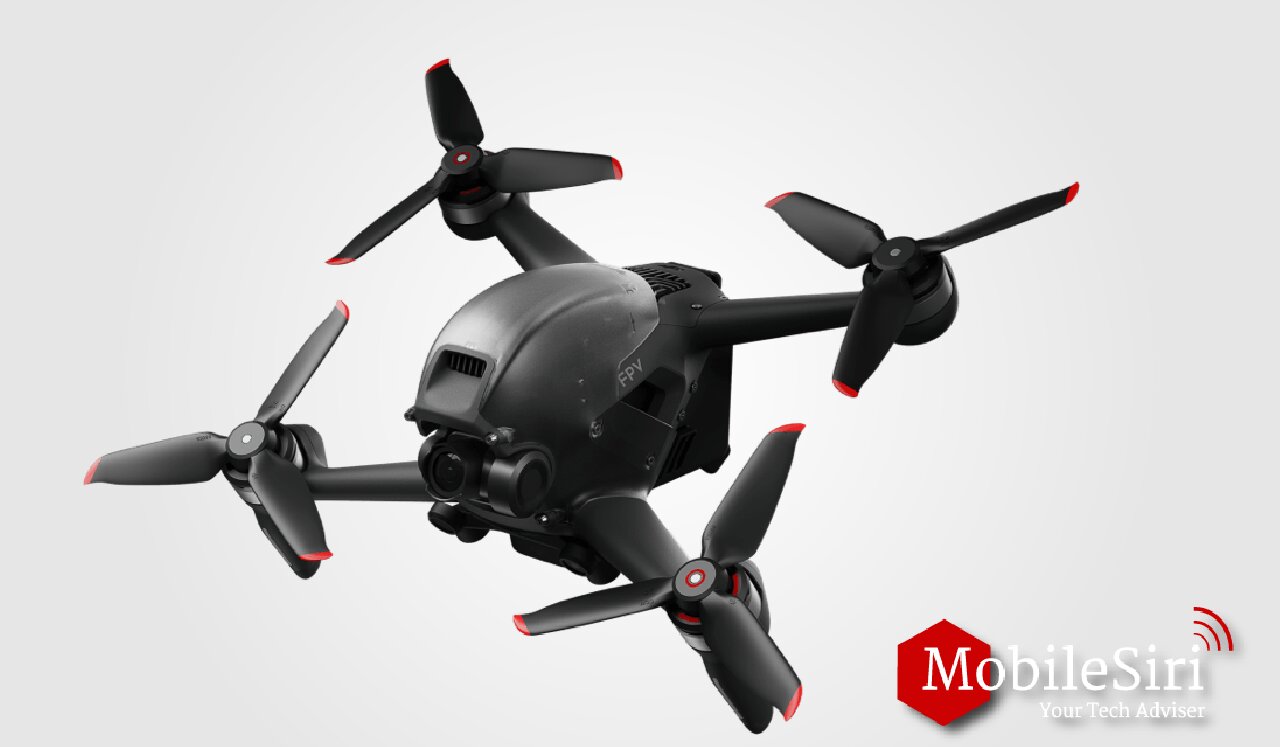 The DJI FPV drone is perfect for all those people who are looking forward to trying the latest trend in radio control which is first-person view flying. The FPV drone comes with all the required essentials. All you need to do is simply charge the batteries, and you will be airborne in almost no time. The great DJI FPV drone quadcopter virtually flies itself. Moreover, it has inbuilt three flying modes sport mode, normal mode, and manual mode. With auto return and headless mode, it is incredibly easy to fly and offers a rock-steady platform for the included 4K FPV camera. The superb quality of the camera is capable of taking both still photographs and video footage.
Also, it provides a live video feed to your FPV monitor that is a great fun feature. The DJI actually put you in the pilot's seat to give you an experience of flying from the first-person perspective and enjoy all the latest features. The drone gives you a 150 degrees wide view of your flight, comes along with its own battery and motion controller joystick. It offers HD- low latency video transmission. The drone is integrated impressively with forwarding and downward obstacle sensing to make sure a secure flight, even at high speeds. The drone has very low consumption power and is always ready to fly.
Coming towards the specifications of DJI, it is made up of high-density ABS plastic. The dimensions of the drone are 255x 312 x127 mm with propellers and weigh 795g. With a 16.8km distance, the flight time is approximately 20 minutes. The FPV drone comes in Cine-like color with a 2.4GHz remote mode. Lastly, the drone box comes with a quadcopter, its own battery and 2 extra battery, battery charging hub, goggles, 4 propellers, camera, FPV monitor, remote control, propeller guards, screwdriver, USB cable, user manual, and 2000mAh 6S LiPo battery.

---
EACHINE E520S
The EACHINE E520S drone is a portable and foldable FPV racing drone that comes with everything you need for FPV flying. The FOV is the best drone that features a remote controller and camera for viewing your flight. The construction of the drone is up to the mark. It has a highly designed GPS return home system. It has an aerodynamic design with a black shell thus giving it a unique look. Moreover, the drone has a powerful 32-bit high-speed processor to control your flight. Also, a high-precision 6-axis gyroscopic and barometric sensor gives a very stable and reliable performance.
Through EACHINE app, you can draw route of your own and drone will ultimately fly in your designed direction.
It offers "follow me mode" that helps in tracking you and take your photos. To get the high power, the drone offers a 1200mAH Battery, and four propellers with a maximum speed and flying time of 15 minutes. In addition to that, the drone comes standard with a matched FPV system. The 4k camera with 120-degree FOV gives you high-quality images and videos as per your requirements. The live video broadcasts through 5G WiFi.
The drone has zero latency to make sure that you can see everything going around and get stunning photos and videos. Besides this, the drone can be easily switched between three different flight modes i.e. 3D flight mode, self-stabilization mode, and full manual mode. Also, an alarm system with a buzzer is provided to let you know when the battery is low thus avoid crashing.
A highly recommended FPV best drone giving you a thrilling experience. Amazing isn't it?
Best Mini FPV Drones for beginners
EACHINE E61HW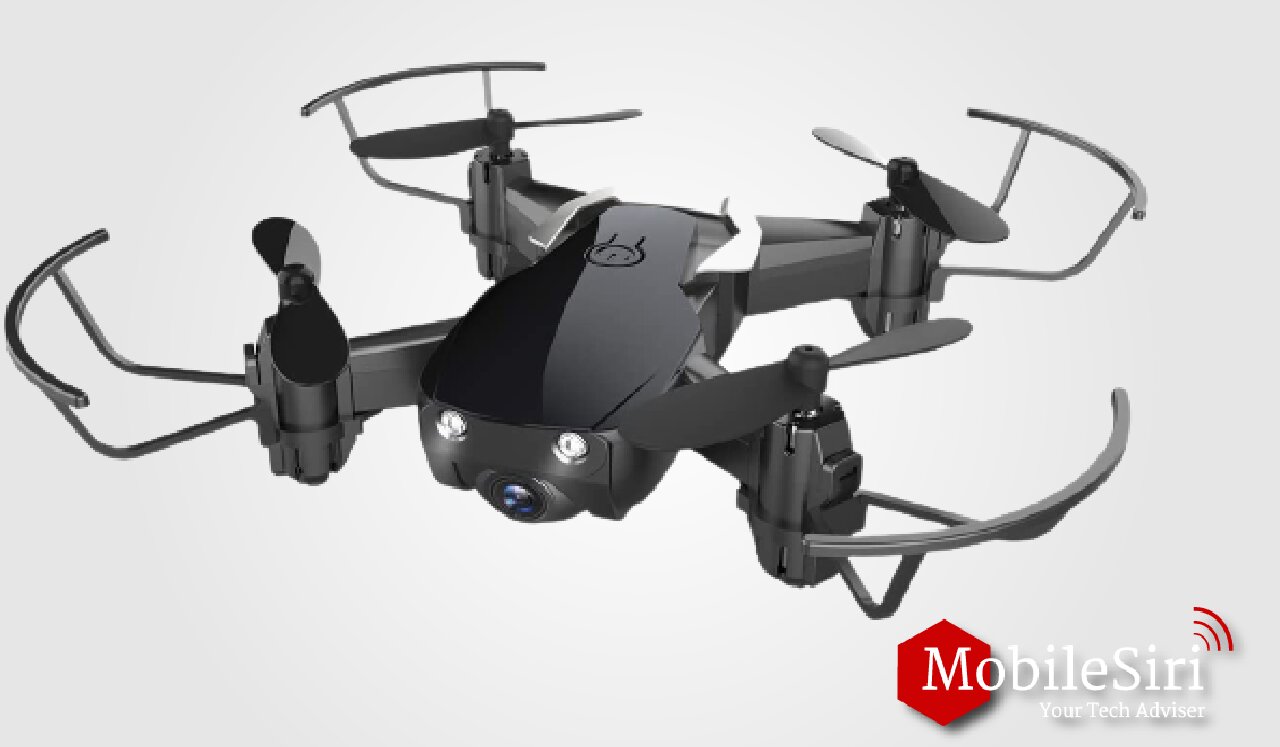 Looking for a very peculiar best cheap drone for beginners? Here's just the perfect drone we have got just for you…
Eachine E61HW offers you an exciting FPV drone that has a small and stylized symmetrical modular design. The drone is not only visually stunning, but it cuts through the air as well. The outer casing of the drone prevents any electronic interference and harm. It is built for racing both indoor and outdoor. The Eachine FPV drone includes a 720P HD Camera wifi FPV Quadcopter.
Also, it works extremely well in Headless mode. In addition to that, your drone will return back by just pressing one key return, keep your drone safe from losing. Moreover, Its camera can take aerial photos and videos and you can see those photos and videos by downloading the app on your mobile. The mini-drone has a professional 5GHz transmitter and offers 3D Flip mode.
Furthermore, simply flick a switch and three preset flight modes will be made available to you including stabilization mode, an intermediate mode, and 3D advanced mode. Coming towards the specifications of a mini FPV drone, it weighs 31g with the package 250g. The dimensions of the drone are 11 x 11 x 3 inches and offer 2D flight in 7-8 minutes.
Lastly, the drone box includes
Quadcopter
Transmitters
1 USB charging cable
1 manual
4 propellers
1 battery
4 propeller guards
. Purchase this fabulous mini-drone soon before racing drone dashes out the door.
Beautiful design, right?

---
The Eachine EX5 is a small-sized FPV best drone quadcopter that measures 24.9 x 29 x 5.5cm when Unfoldable and 14 x 8.5 x 5.7cm when Foldable. The mini drone needs a mobile with a 5G WiFi connection. The highly durable frame of the drone is made of ABS plastic and metal and weighs only 229g. The front part of the drone has a blue light indicator whereas on the back two LED lights. In terms of the camera, there isn't any camera gimbal to support it thus it can move 180 degrees vertically, and also you can expect the camera to shake a bit in the wind. Moreover, the camera quality is the usual 4K and video recording at 20 FPS (Frames Per Second). The drone has a brushless motor that has long life than brush motors. It includes a top crash cage for absolute protection.
Furthermore, the drone comes with a 2200mah battery that supports 30 minutes of continuous flight in one charge Whereas the follow me mode allows the drone to follow you. Lastly, the drone box comes with the following:
1 Drone
2 batteries
1 Carrying Bag
1 Remote control
4 Propellers
4 Screw
1 Screwdriver
1 Manual
This amazing mini drone is the best budget-minded FPV drone but the drone does not offer an SD card slot so all of your recorded footage will record on the mobile. It is always ready to resist powerful wind. Now it's the best way for you to start practicing your FPV skills with the Eachine EX5 drone. Your one-time purchase will pay you off.

---
Best Pocket Drones
FQ777-124 drone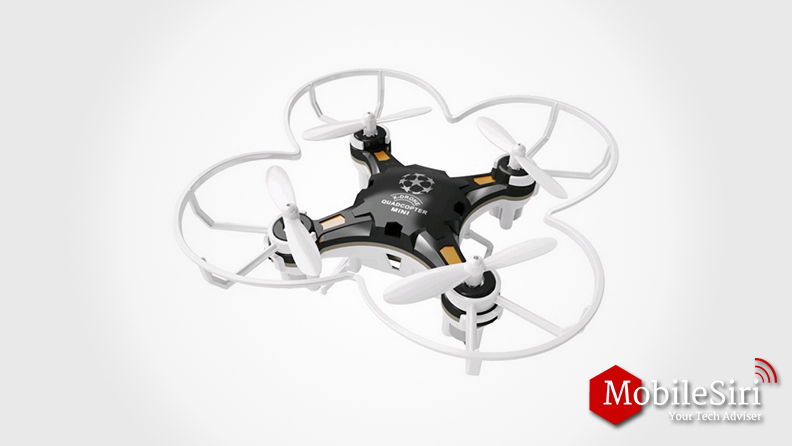 The FQ777-124 is a superb portable yet the best drone. It is small and light enough to fit anywhere. The mini size even fits perfectly within Tx thus dropping the whole system into your pocket. The pocket drone is equipped with a 6-axis gyro hence making it super stable and convenient to fly both indoor and outdoor. For the pilots who are not experienced enough, the quadcopter offers a critical return to home function.
Whereas for an experienced pilot, the quadcopter features an acro button. Simply you need to push the stick in any direction while holding the acro button and the quadcopter will perform a 360-degree flip and return to level flight. The FQ777-124 drone offers you two flying modes i.e. mode 1 and mode 2. To switch between the two modes, simply flick the switch on the back of the Tx to toggle between them. In addition to that, the rear of the Tx comes with some handy accessories including a prop guard set, undercarriage, and a spare set of props.
The drone has an ultra-compact design with a 3D flip button. It has a field charging capability direct from the Tx. Coming towards the specifications of drone, the dimensions of the quad are 70x70x30mm. Whereas the dimensions of the transmitter are 140x85x40mm. The range of the drone is 50 meters with a flight duration of 5-6 minutes. The drone offers 4 channels along with a 3.7c 100MAH battery included. Grab it soon.

---
Hubsan H107D FPV Drone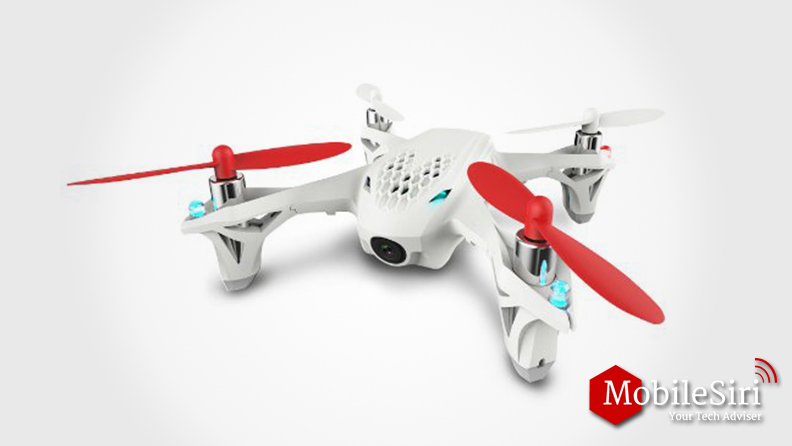 The Hubsan H107D FPV drone is a palm-sized quadcopter with an integrated FPV camera. The superior quality first-person view camera captures a 702×240 resolution SD video and takes 0.3MP still photos. The drone communicates widely on 5.8GHz thus allowing you to capture photos and record videos using a Micro SD memory card slot which is not included with the quadcopter. The transmitter of the quadcopter supports capacities up to 16GB. Moreover, it features four channels along with 2.4 GHz transmitter (TX) that has a range up to 328 depending on different conditions.
The transmitter comes with a 4.3 LCD screen that allows you to oversee real-time video from the FPV camera. Also, it has an ability to show flight telemetry statistics to keep you updated with the happenings in the pocket drone while it is on the flight. The quadcopter features a 6-axis flight controller with an adaptable sensitivity for a smooth flight.
Furthermore, it has 4 LED night lights that make it exceptionally easy to fly in the dark outside. The quadcopter uses a 380 mAh lithium polymer battery with USB charging. It offers you a charging time of nearly 30 minutes and a flight time of around 7 minutes. Lastly, the pocket quadcopter comes with blade protectors and rubber feet that are included in the packaging.

---
Best Aerial Photography Drone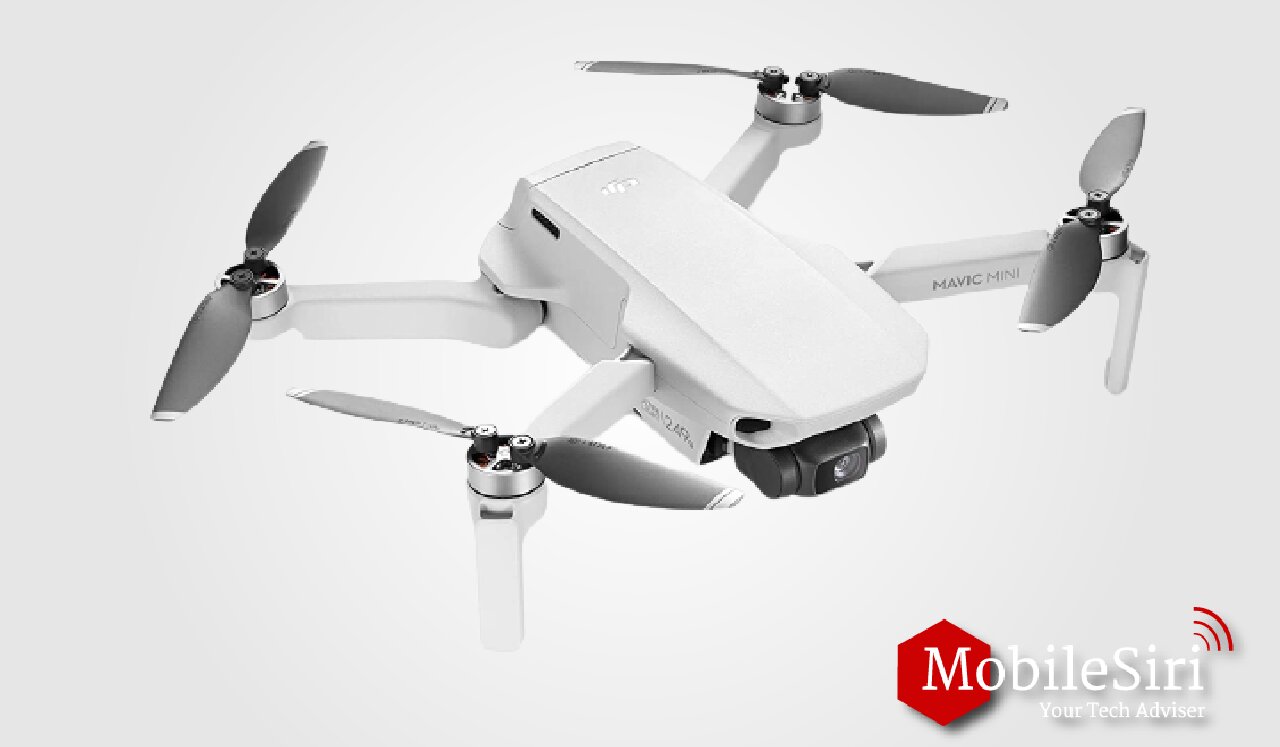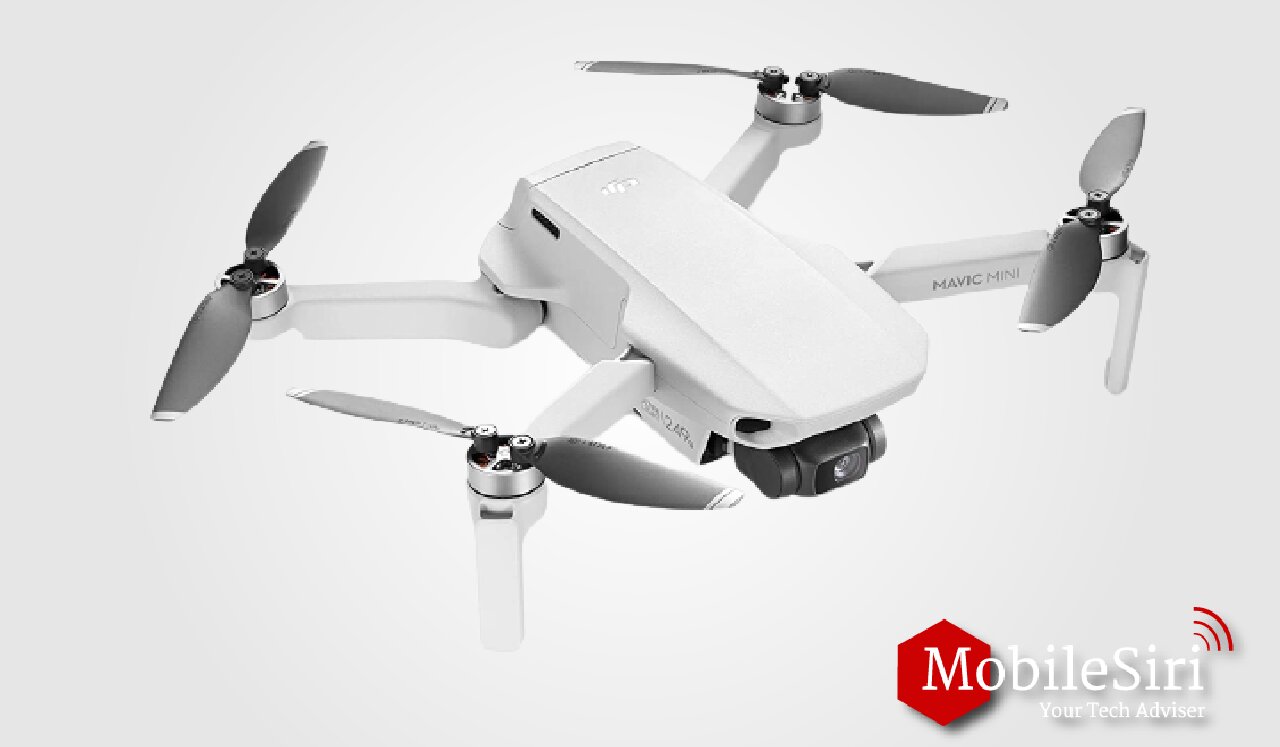 Looking for the best drone for aerial photography? Here's just the perfect drone we've got to your taste.
The DJI Mavic Mini is portable and easily fits in the palm of your hands when folding. It features a flight time of 30 minutes that is exclusively programmed for capturing aerial videos and photos. Both of these features provide self-levelling and use GPS along with altitude sensors to precisely hold the position in a hover. Another safe technology used in the drone is the 'return home' function which will even land the aircraft for you. It is also a perfect drone for new drone flyers. The drone comes with a remote control that works along with the DJI Fly app, the drone is capable of flying in any direction in which the control stick is pushed and the drone can control with remote control and speed up to 25miles an hour in sports mode.
Also, the Drone lacks an obstacle avoidance sensor that protects the drone from danger but No matter high the wind is, it works efficiently. In addition to that, the drone captures a 12-megapixel image along with a 4k video/30fps. Moreover, it effectively responds to control inputs such as traditional RC craft without using stick relativity. By turning off the safe circle, it gives the pilot more control authority thus allowing steeper bank and pitch angles.
The drone's weight is 249grams and available for under $500. The drone is integrated with a 3-axis gimbal providing great camera work and clear videos. Lastly, the Wi-Fi link DJI Mavic Mini works with occupyncy 2.0 and is compatible with both IOS and Android devices and

---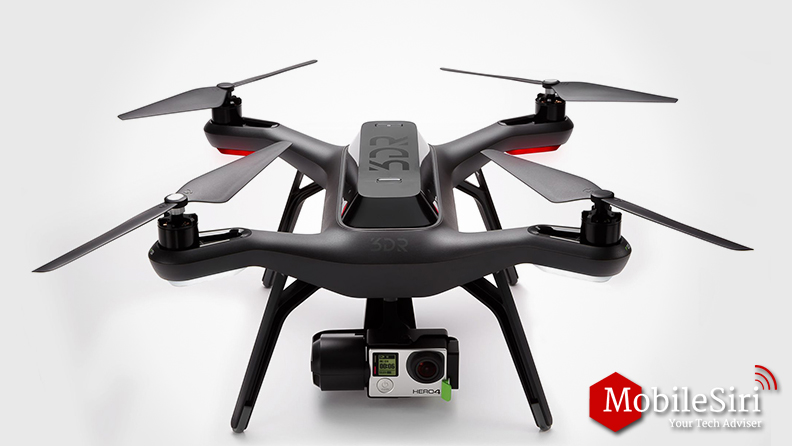 The 3D solo drone is designed from the ground up as a cohort to the GoPro HERO, rating it as the best drone for your thirst for aerial photography.
The solo quadcopter from 3D Robotics features an aerial imaging specific flight modes. These modes include Cablecam and Follow me. The quadcopter has a twin computer flight control system that offers quad rotor outline, flight steadiness, and self-directed flying.
The flight control usually depends on GPS for navigational coordinates. It uses data from gyros, accelerators along with other sensors to make sure about the safe flying of aircraft. Moreover, the drone includes Solo Gimbal; GoPro advanced camera, and 3-axis stabilizer. It features a pre-bound transmitter, also known as radio controller that has been styled for more instinctive operation. In addition to that, it comes with dual joysticks for flying and dedicated dials for operating the Solo Gimbal efficiently.
Also, there is a mobile app that is compatible with both IOS and Android devices. The app offers complete control over the aircraft, Gimbal, and GoPro itself. Lastly, the amount is provided to mount your smartphone directly to the transmitter. If you are looking for highly advanced aerial photography and videography shoots, then 3D robotics solo drone is the perfect option for you.

---
Best Professional Drones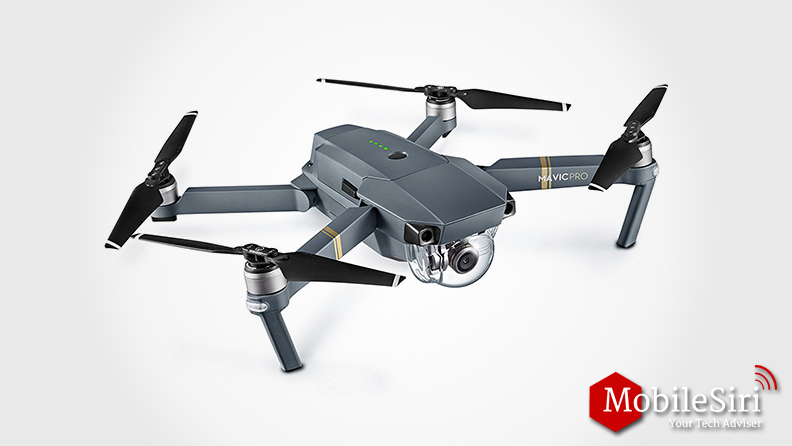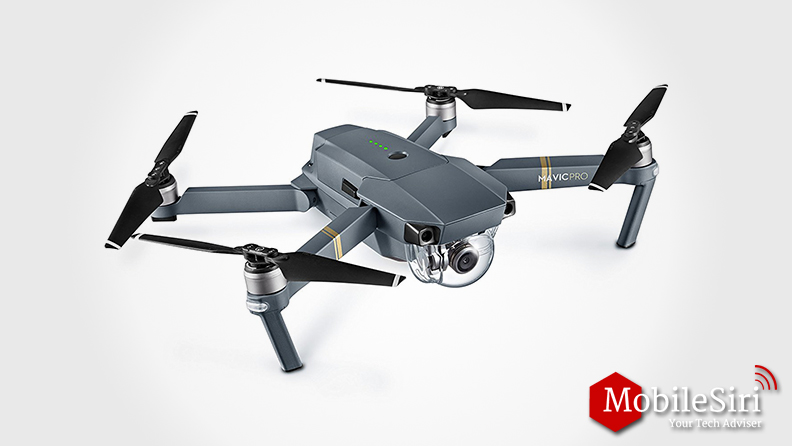 Thinking of going pro in buying the best drones yet professional ones? Here are the best drones we have, adding to your passion and love for drones.
DJI Mavic Pro is leading the professional drones as it is compact and foldable. The drone is compelling to both pilots and beginners who want to take photos and videos to new heights. Plenty of clever features make it a breeze for people. The Mavic Pro is tiny with both the legs and propellers folded in. It can even be folded down the size of a bottle thus making transportation infinitely easier. It weighs approximately 1.64 pounds. The propellers of the user are replaceable. It comes with extra blades, batteries, and a charging hub. The drone can perfectly fit in a backpack.
Hence you can conveniently take it to any location. Even the remote control of the drone can be collapsed to a more transportable size. The grips at the base and antenna at the top can easily fold flat. The remote control of the DJI Mavic has a range of up to 7km. It allows for up to a 1080p live view with the use of DJI OcuSnyc technology. For this purpose, you need to pair the remote control with your smartphone through a physical cable and control the functions and view the camera by using the DJI Go application. The control sticks are quite responsive hence you don't need to worry about your smartphone being extricated. With the DJI Go app and smartphone, you can have on-screen controls. Also, you can set up a quick drone selfie. Simply clasp a switch on the drone to swap between RC and Wi-Fi modes.
For battery life, one-hour charging is required. The remote control lasts up to 2 hours whereas the Mavic Pro around 27 minutes. Coming towards the flight and intelligent modes, the drone cannot be simpler. Just unfold the legs and find a safe spot to go. Also, there is no need to adjust the propellers as the motor itself will sort this out for you. The drone features a smart mode that unleashes the speed of 40mph and a tripod mode that heightens the sensitivity and permits slower, more considerate movements for footage.
Another significant feature is active tracking which continually adjusts the target as it moves around with a complete on-screen target reticle. Moreover, the drone includes Terrain Follow that tracks a subject and allows us to maintain constant height above the ground, hence it is perfect while you are trekking up a mountain. One of the most interesting features is 'Dronies'. The drone selfies use active tracking and wait for you to opt for a photo frame. Once you have selected, the three-second countdown begins, and the photo will be taken.
In addition to that, it also offers precision hovering that keeps the Mavic Pro at a steady height that can be used for long exposure shots. The Mavic Pro features obstacle detection that prevents any collision, but it works only from the front. Besides this, it uses both GPS and GLONASS for positioning. Also, there are downward-facing cameras for the vision positioning systems that can be used for return home function. As a whole, DJI Mavic Pro is quite impressive and fun to fly. With many tracking and smart features, it covers all manners of setups. Enjoy the flight journey with DJI Mavic Pro along with amazing DJI goggles.

---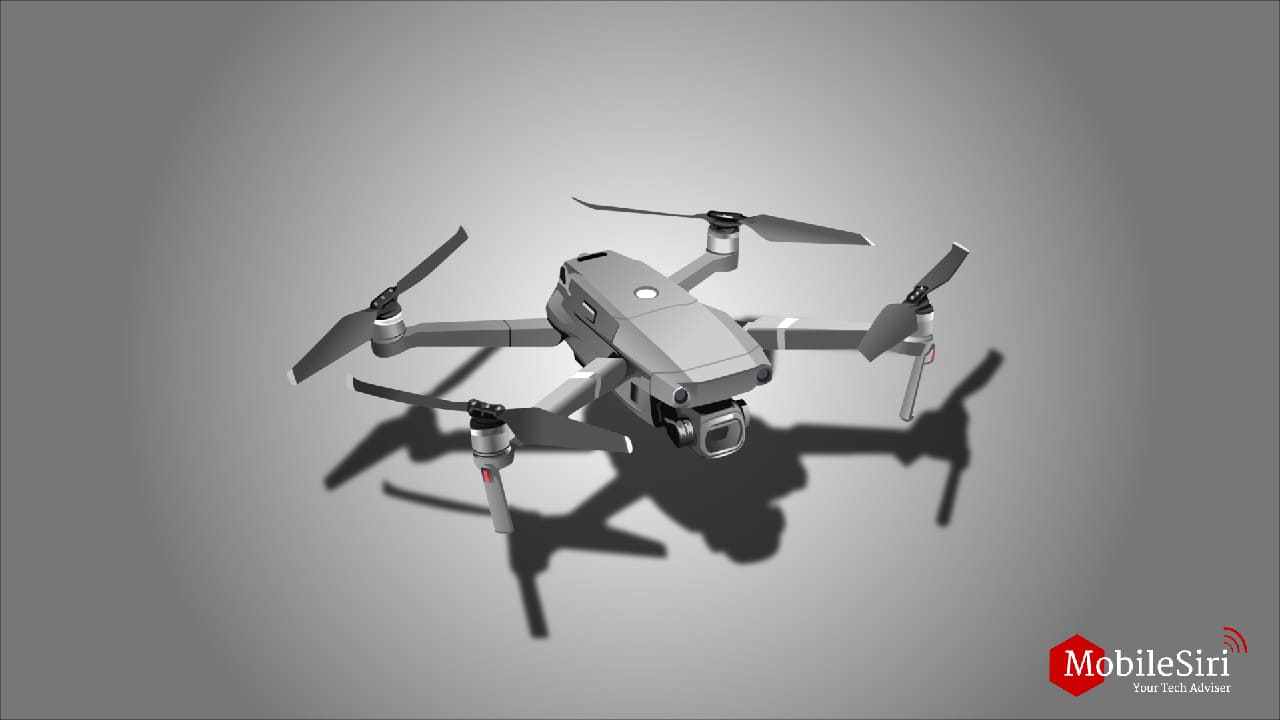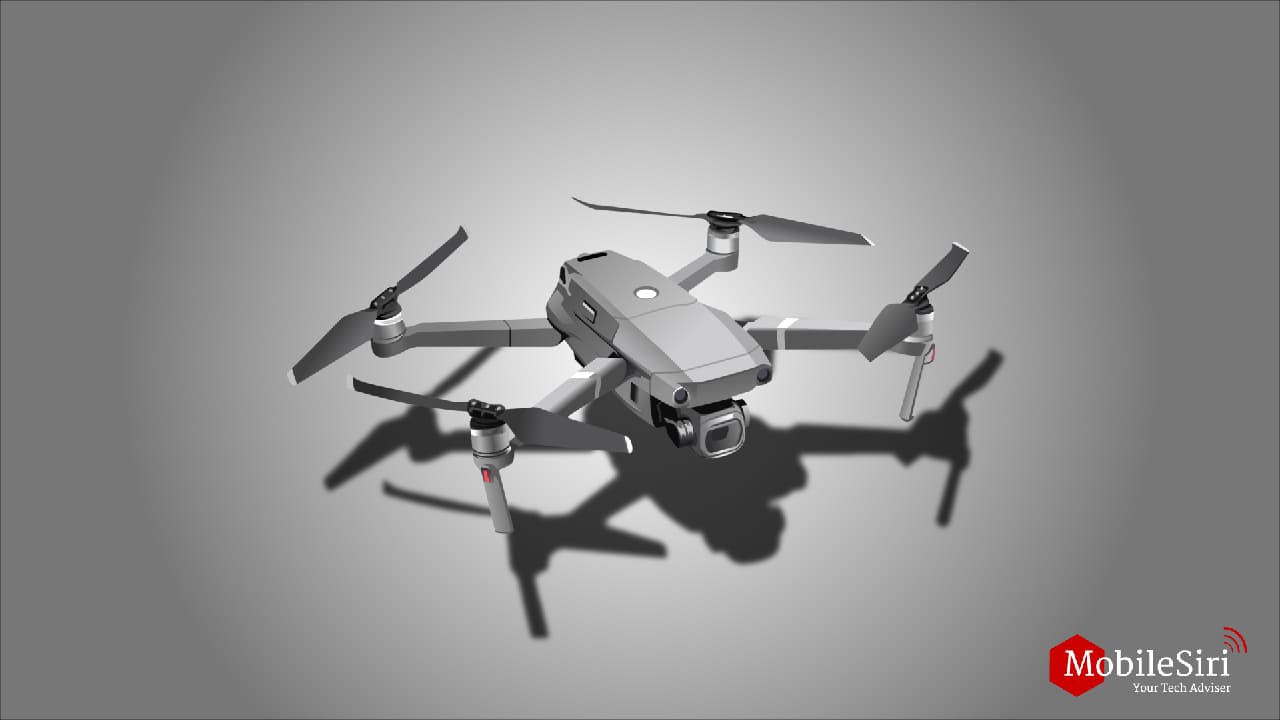 DJI Mavic Air 2 is a compact and portable drone. It has a foldable design and can be perfectly fit into a backpack thus making it smaller and super lighter as compared to other drones with a mind-blowing weight of just 0.57kg. Coming to the size, it is 7.4 x 3.8 x 3.3 inches when folded. The Mavic Air 2 has a maximum range of 10km and tops out at 42.5mph.
It offers a flight time of around 34 minutes. The drone is made with excellent safety features including, auto-obstacle avoidance, and gives notification when a helicopter, plane, or another drone is nearby to alert you. As the camera is one of the most important characteristics, therefore it provides 4K video footage at 60fps and photo taking at 48mp due to its 1/2 CMOS sensor.
Moreover, the Mavic Air 2 has a remote control with a mobile placer that shows real-time views from the drone's camera in 4k resolution on your phone. It has a DJI app that allows you to tweak the drone and manage its settings. The remarkably and professionally made DJI Mavic Air 2 is a highly-rated drone that you will surely want to purchase for its classic features and functionality.
Beauty isn't it?
Best Military Drones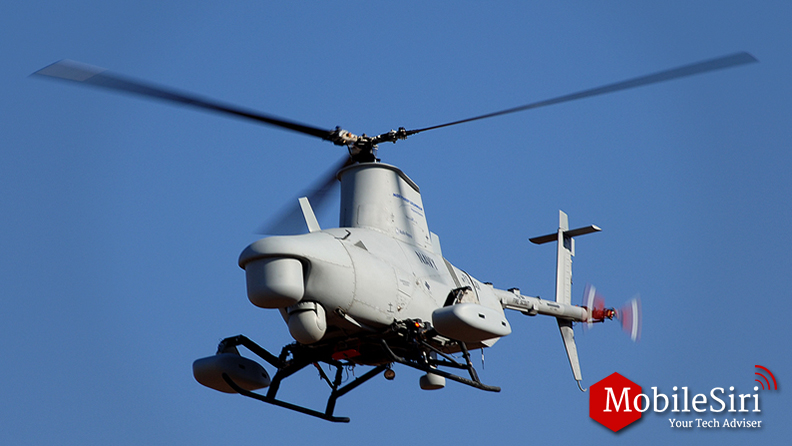 When it comes to drone tech one's mind instantly directs to military highly equipped best drones and here are the best drones we have for you.
The MQ-8B Fire Scout is a leading military drone that has been proved in Northrop Grumman's battle. The military drone has an unmanned vertical takeoff and landing aircraft system to give the best performance on battlefields. It is designed in a way to provide precise intelligence and surveillance to detect the enemies and activities around them. The target acquisition and reconnaissance (ISTAR) along with aerial fire support makes the drone to pinpoint the target enemies and fight successfully. It is a perfect strategical drone that leaves almost no chance of killing the enemies around.
Moreover, it has a laser designation and battle management services for tactical military operations. Another significant feature is the fire scout that can be deployed from any air-capable vessel or land base including ground, air, and sea forces. The drone is made to fully support counter-IED missions. The stub wings of the MQ-8B Fire Scout permit the carriage of armament that includes Hellfire missiles; an exceptional precision kills weapon system, laser-guided glide arms, and laser-guided folding fin rocket of 70mm.
In addition to that, it has an external payload capacity of 600lb and covers the maximum range of 932 miles (1,500 km). The endurance of the military drone is approximately 7.75 hours. The MQ-8C is a much advanced and larger version of the Fire Scout and the airframe is based on the Bell 407 civil helicopter.
Gives goosebumps just if one gets a chance to operate it? Doesn't it?
I know you're loving it!
Wing Loong II UAV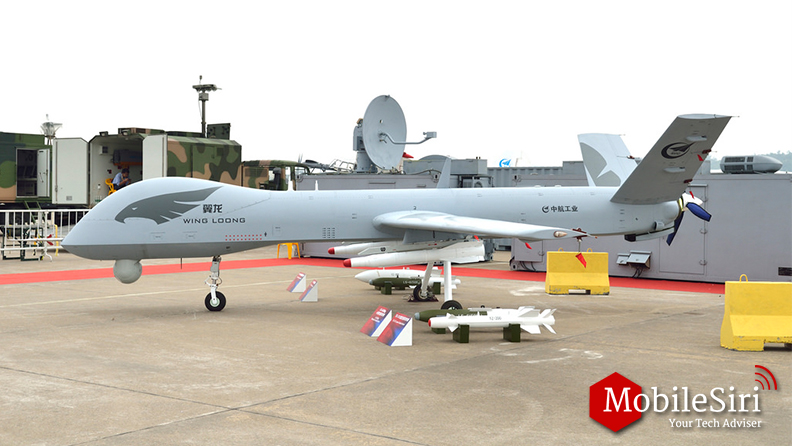 Wing Loong II UAV is a medium altitude and long endurance UAV developed by Chengdu Aircraft Corporation. The military drone is specifically designed for surveillance and aerial inspection operations. It is equipped to carry air to surface weapons that are used in an unmanned combat aerial vehicle role. The high military drone is expected to be an integral part of the people's liberation army air force. Moreover, the drone is operated by a single pusher which is a turboprop engine.
It is successfully equipped to place its satellite communication system and the primary optical system in the nose. In addition to that, it is also armed with a forward-looking infrared turret along with synthetic aperture radar. Coming towards the functioning of drone, it is capable of operating at a maximum speed of 370km/h. It can reach an altitude of 30,000 ft, which is quite impressive thus it is regarded as one of the best military drones that work excellently in battlefields. The endurance of the drone is around 20 hours and offers a payload capacity of 480kg.
Lastly, the range of armaments that can be efficiently carried on the drone includes BA-7 air-to-ground missile, YZ-102A anti-personnel bomb, YZ-212 laser-guided bomb, and the 50kg LS-6 miniature guided bomb. All of these features make the Wing Loong II UAV stand out among military drones.
I guess you'll be willing to join the military just to feel the thrill of operating this very drone.
Things to consider while buying the drones:
Budget.
Not all drones are easy to fly.
Flying in certain risk conditions may but your drone in danger.
Your drone must be registered.
You will need the right mobile device or remote to fly your drone.
Not to disturb other's privacy.
Have a terrific experience droning around! Throttle up!
MobileSiri.com is a participant in the Amazon Services LLC Associates Program, an affiliate advertising program designed to provide a means for sites to earn advertising fees by advertising and linking to Amazon.com. Read about our Affiliates Disclosure Policy
here
. Amazon and the Amazon logo are trademarks of Amazon.com, Inc. or its affiliates.