Should You Use Fitness
trackers and activity monitors? or you are looking for fitness trackers, Are those fitness trackers and activity monitors Effective and worth your money? If Yes, Which One Is The Best One?
We Have Answers For All Your Queries in Our Complete Buying Guide for the Activity Monitor.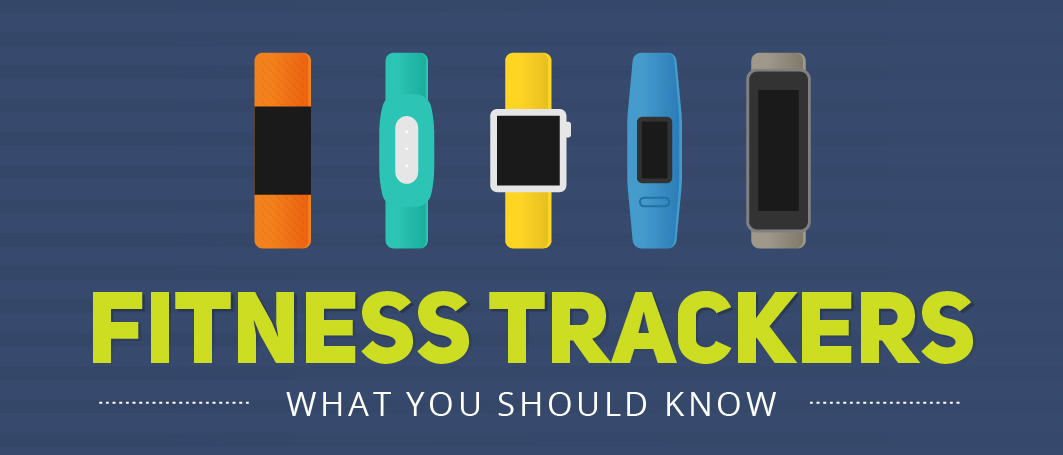 So You have finally decided to take care of your health and fitness matters and that is why you are looking for the best fitness trackers so you can take care of your daily activities.
Good Decision!
In this busy world, you cannot put your health and fitness matters as a second priority in any case.
But now that you have decided to buy fitness trackers or a fitness band which is the best fit for your needs. You are definitely confused and overwhelmed because of the plenty of choices.
No worries!
Two months ago, I decided to take my fitness matters seriously after a short visit to a physician and the first step in this regard was to keep track of my daily activities, sleep quality, and other things.
When I went to Amazon to buy the best fitness trackers for my needs, I got completely confused with the plenty of fitness trackers and bands available with different options.
This was the time when I decided to dive into the fitness trackers market to learn everything before buying the best option for me.
After talking to half-dozen experts, surveying hundred of users who already are using the activity monitors, and reading every available review over the internet about more than 40 activity monitors, clip-on, bracelets, and fitness bands, We are able to bring this detailed guide about the best fitness trackers available out there in the market.
What Will You Learn In This Guide
(Click on the respective Link to Jump to the Section)
What do the 'Numbers' tell about the Activity monitors?
Let's jump into the 'Numbers game' before talking about anything else.
According to a survey by MobileHealthNews, 1 in 5 Americans owns an activity tracker or a smartwatch now but surprisingly, only 1 in 10 wears them on a daily basis.
Why is that so?
According to the details, these early adopters are more tech-savvy and educated than the general population.

This means only 21% of the population uses the activity monitors or any other wearable despite the fact that 80% of people know about them.
On the other hand, the survey of the Global Web Index suggests that only 16% of internet users own wearables like smartwatches and activity monitors.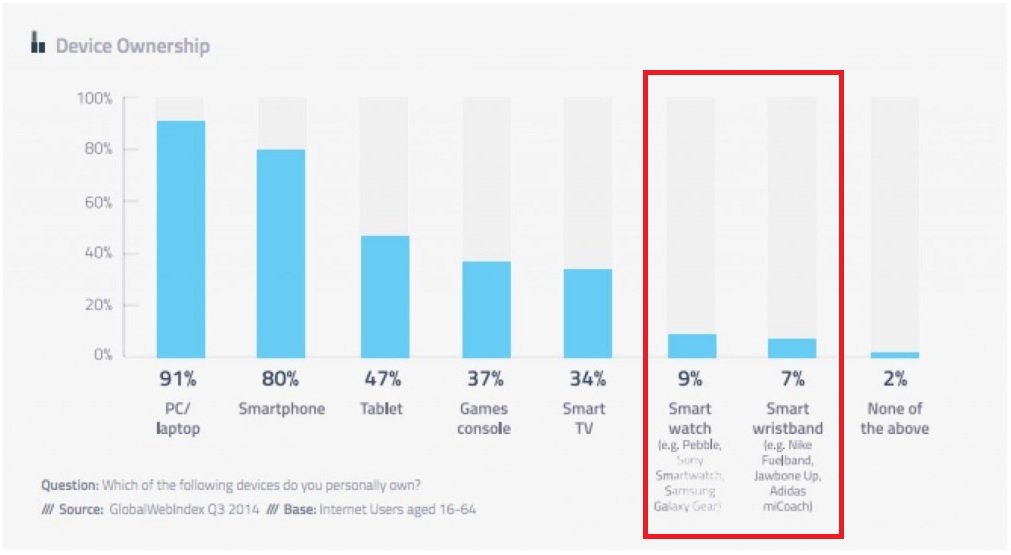 But don't disappoint by these numbers. In 2019 21% of people started using activity monitors as compared to 16% in 2014. Which is 4% growth in 3 years and it was mainly because of the Apple Watch release in 2015.
Similarly, Researchers at the University of Wisconsin-Madison took a sample of 51 overweight postmenopausal women and offered 25 out of 51 the fitness trackers and the rest were offered the pedometers. The women who used the activity monitors found themselves more active within a month and started spending one more hour a week as compared to the past.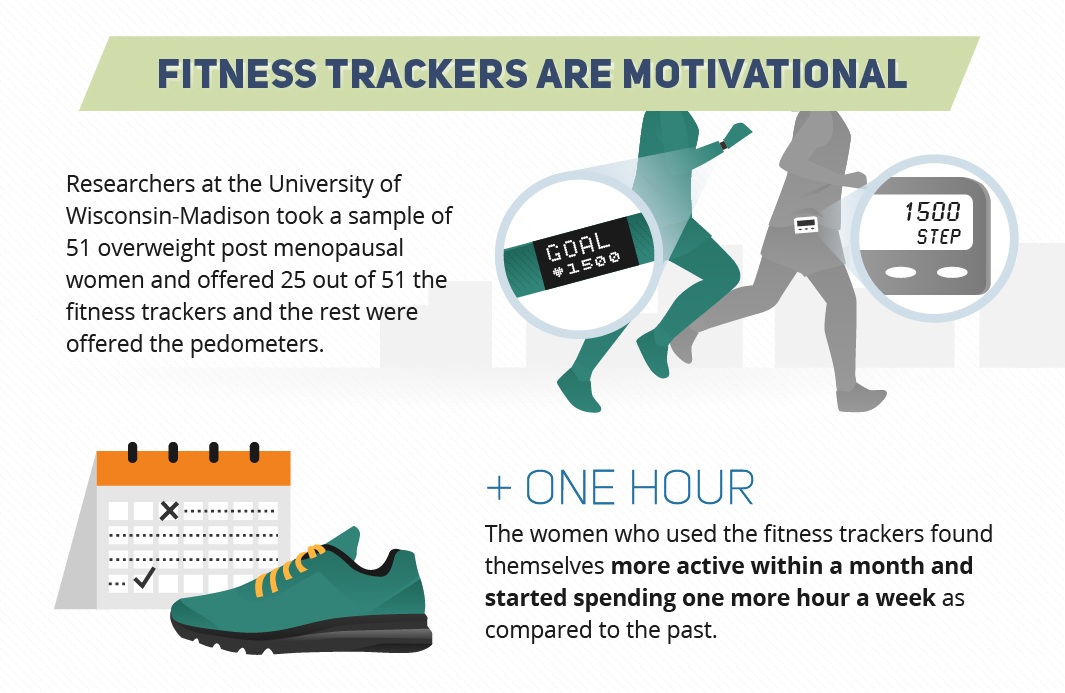 Cadmus-Bertram who was leading the research concluded it as:
"Activity monitors combine the key ingredients for motivating people to reach their health goals like setting goals, self monitoring, getting frequent feedback on your progress, revising the goals as needed, social support and developing a sense of self-efficacy." Source
Wow! Isn't this statement itself enough to convince someone to start using activity monitors?
And what do the people believe who are using the activity monitors, clip-on, or any other fitness bands? According to the HRI/CIS wearable consumer's survey:
56% believe that the average life expectancy will grow by 10 years because of self-monitoring.
46% believe that the activity monitors and wearable technology will decrease obesity. AND
42% believe that the average person's athletic ability will improve dramatically.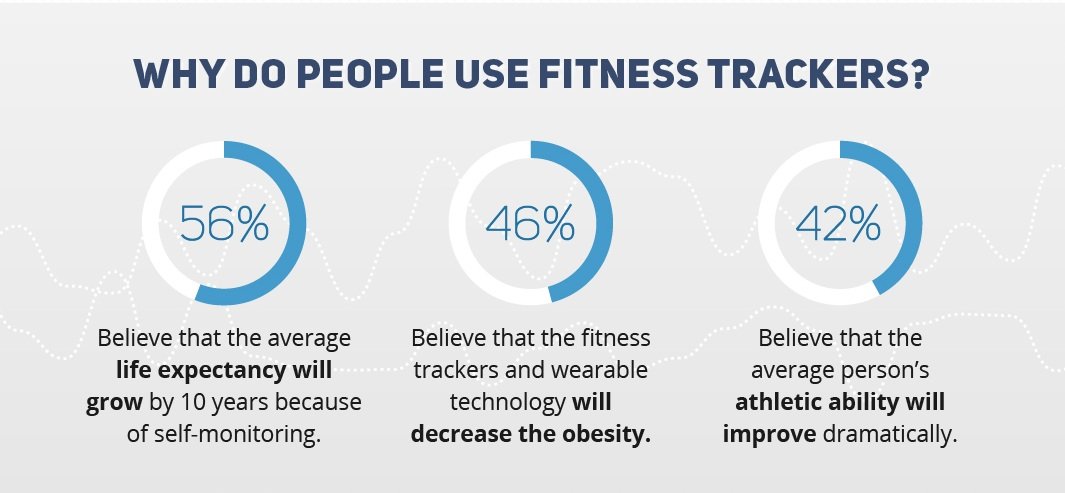 And what are the popular brands offering the best activity monitors for you? This completely depends on your needs and requirements. But according to the latest surveys, Fitbit is the leader of the activity monitors market followed by Xiaomi, Apple, Garmin, and Samsung.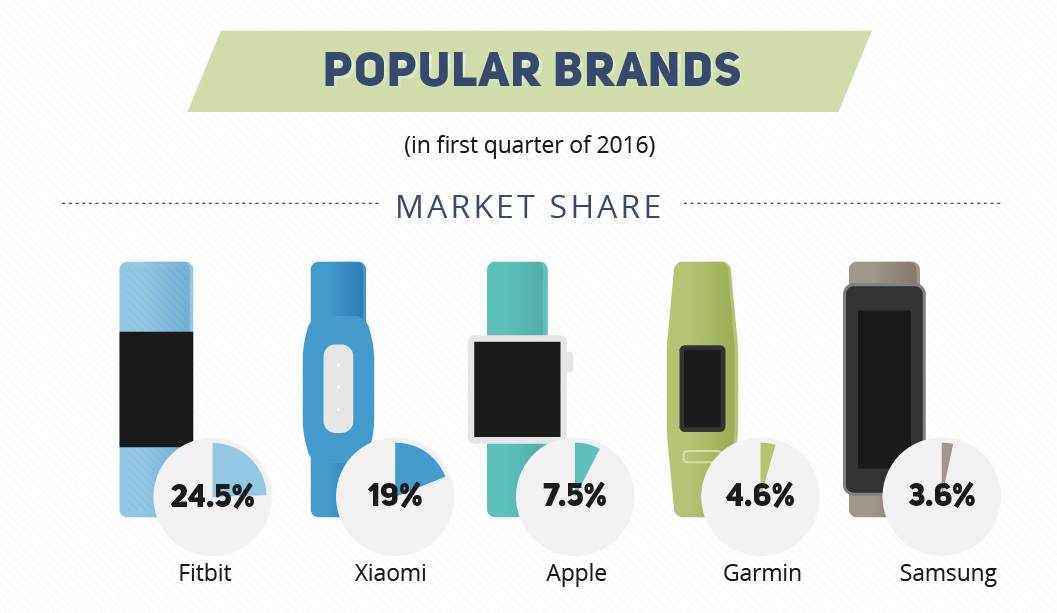 Section 1: Best Activity Monitors available in the market
Best Activity Monitors available in the market.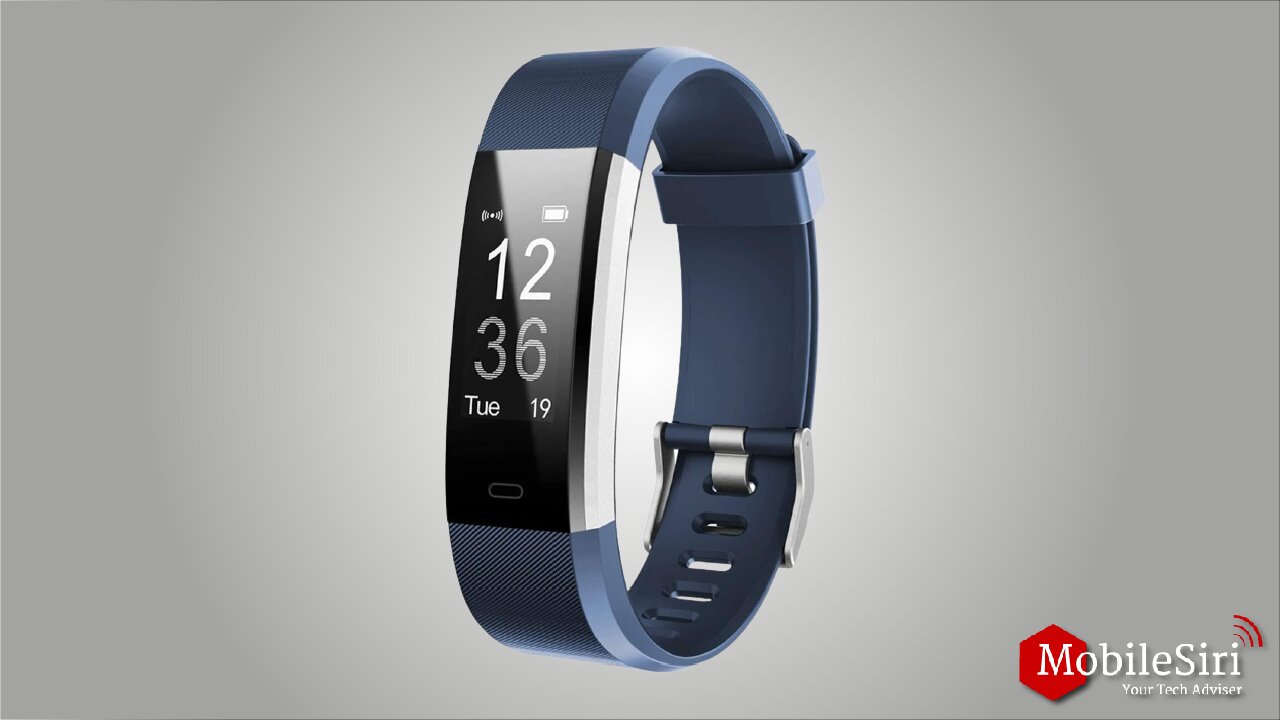 Overall Best Activity Tracker with accurate results. Lintelek Fitness Tracker is one of the best activity trackers with a GPS and some other new features.

Lintelek Fitness Tracker is very similar to Garmin Vivosmart HR plus. It is slightly thicker and has a two-tone texture which looks really smart. The small screen is fully touch-enabled and has 160×68 pixels monochrome display. The three main features of the Lintelek Fitness Tracker are tracking your running through GPS, smart notifications, call alerts and daily activity tracking. Step tracking is also very accurate for the device. Also, it sets a moveable goal for you which may take a few weeks. Moreover, all-day heart tracking is also decent. It will keep tabs on your bpm all day long which is a great indicator for improving your health.
As an activity tracker and fitness band, Lintelek Fitness Tracker also plays a fantastic job. It displays your preferred bedtime along with how long you sleep. Another interesting feature is the Move Bar. The move bar builds on your home screen and it starts filling according to your inactivity. Therefore, to clear it you need to move. When it comes to sports tracking, Lintelek Fitness Tracker plays a significant role. All you need to do is press the button, choose the activity icon, and tap Run to start tracking. It will accurately track distance, calories, and time through GPS. The device offers you a multi-sports option and thus gives you 14 sports mode to track your exercise and workout. Lintelek's timely delivery you notifications when paired with your phone.
Also, you can read some full messages. You can retrieve the last three notifications anytime by scrolling down the main menu which is amazing. Lastly, the battery life is pretty impressive. It lasts for around seven days along with notifications and workout sessions with one single charge.
Pros:
Lintelek Fitness Tracker offers automatic sleep detection.
It timely delivers phone alerts and notifications.
It tracks heart rate 24/7.
The device features Move Alert.
It is compatible with both iOS and Android.
---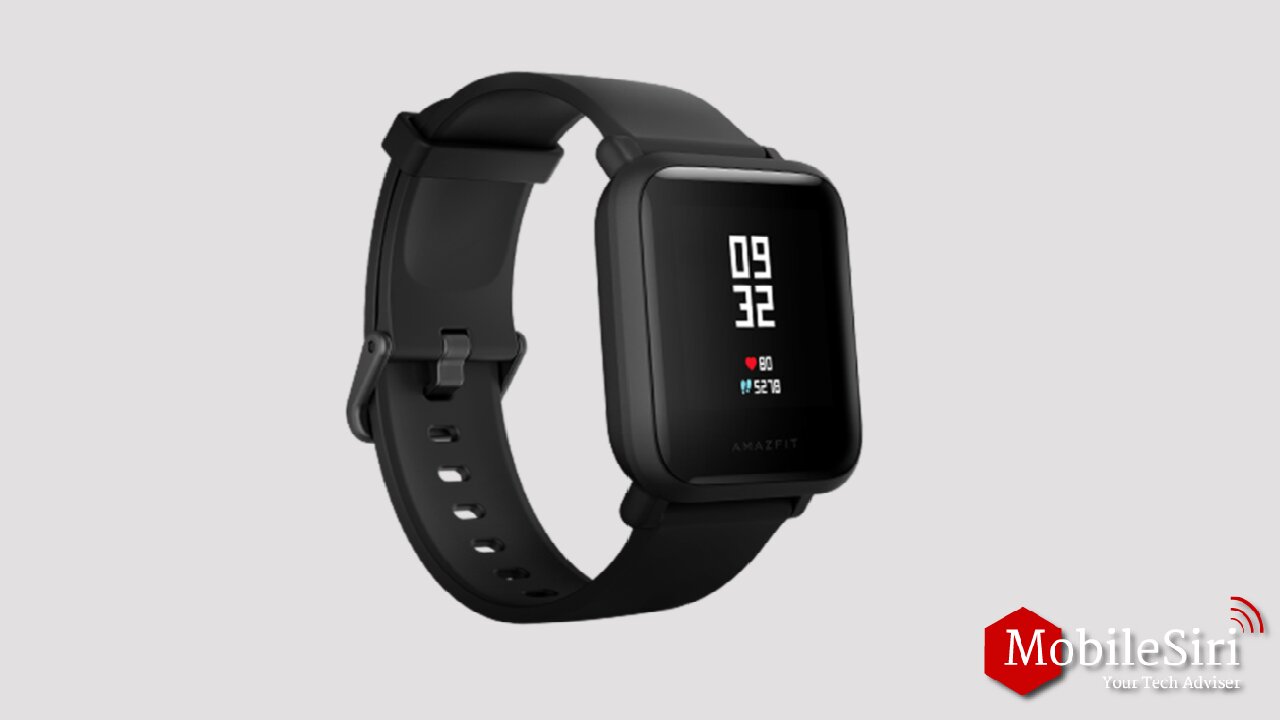 Best for the general use to keep you motivated and active.
Amazfit Bip is light weighted. It features a black OLED screen. It has a polished black body color and thus gives a more fashionable look.
Amazfit Bip provides you the most accurate sleep tracking. It offers a unique multiple sports tracking feature such as cycling, running. Moreover, it features an optical heart rate sensor measures heart rate accurately. Also, it has built-in GPS that gives you the most precise accurate measurement of distance traveled, steps record, and calories burned. Amazfit Bip receives the notification of call, text, emails, and other apps. Also, you can't reply r review them. Lastly, the battery life of the device can last up to 30 days on a single charge.
Pros:
It provides the most accurate heart rate measurement.
It offers multiple sports tracking.
It provides the most precise measurement of the sleeping track.
The battery life is good.
The sleeker design and body polish makes it a stylish activity tracker.
---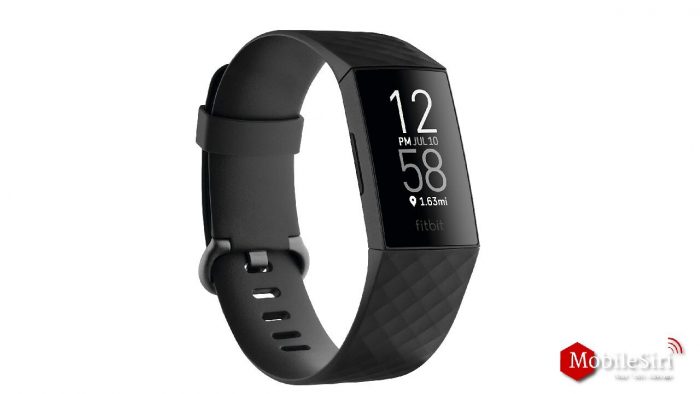 If you are a loyal Fitbit customer and in search of a smartwatch cum fitness trackers, Fitbit Charge 4 is the best choice for you.

The Fitbit Charge 4 is the most divisive smartwatch around. It successfully makes a statement that is the primary purpose of any watch. The watch is available in a black plastic case along with the various color band. The watch is small in size as compared to the Apple watch. The most significant features of the Fitbit Charge 4 is the built-in GPS, one of the best fitness trackers with heart rate monitor, and waterproof feature. It is swim-proof. Cycle tracks, and sleep tracking features, Fitbit Charge 4 works quite effectively with notifications. Notifications appear on the screen without any issue, therefore you can conveniently read, dismiss or deal with them.
Pros:
Fitbit Charge 4 has a built-in GPS which helps you out to keep track of your workouts without using your phone.
It has water-resistant capabilities (swim-proof).
Battery life is good because of the monochrome screen and OLED display.
It comes with an optical heart rate sensor and steps thus allowing to measure the daily activities.
It allows you to sleep track.
It turns off notifications while you're sleeping.
Cons:
It doesnot store music.
---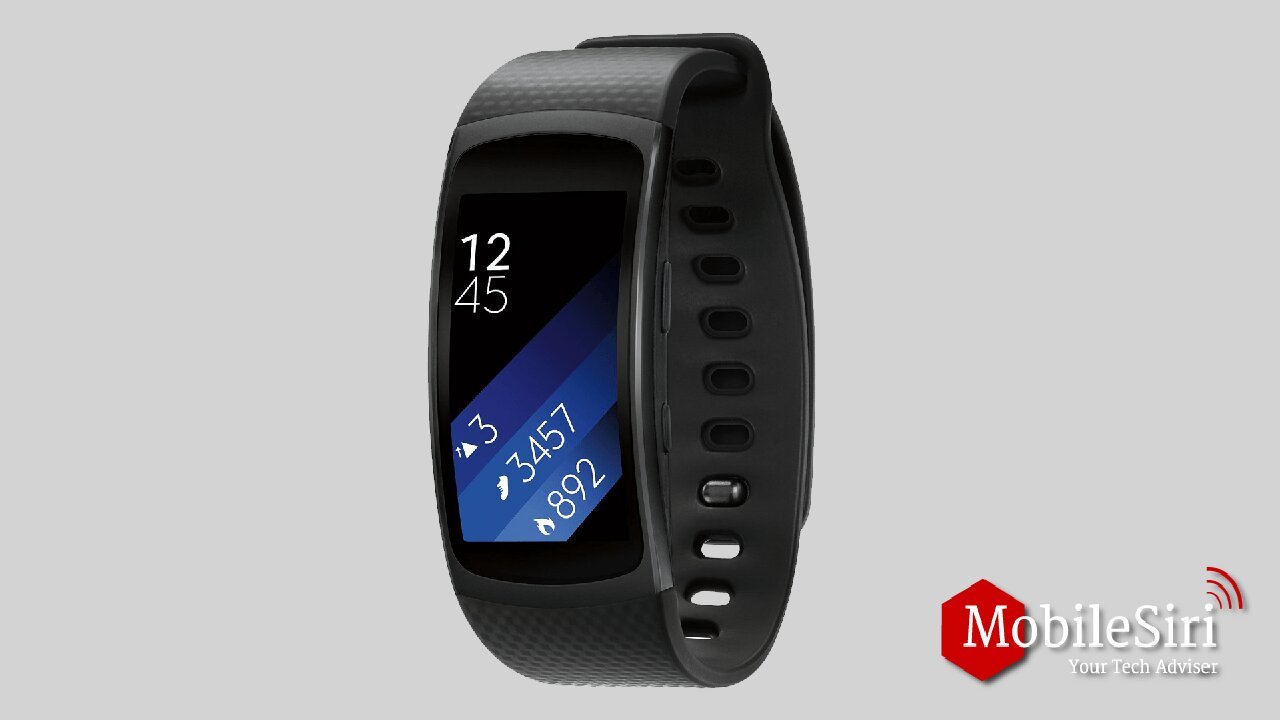 Best for Samsung and Android lovers. If you are looking for an Android smartwatch cum activity tracker, Samsung Gear Fit 2 is the best choice for you.

Samsung Gear Fit 2 features a new textured strap which gives it a sportier look. It has a 1.84 inch curved super AMOLED display pixel resolution of 431×216. The screen of Samsung gear fit 2 is made with Gorilla Glass 3 which makes it scratch proof and crack proof. The strap is made from water-resistant elastomer which can take it down the water depth of 1.5 meters for around 30 minutes. It comes for two different wrists. Small size for 125-170mm wrist whereas the large size for the 155-210mm wrist.
Samsung Gear Fit 2 has a great tracking feature. It can auto-detect and track steps, calories, and sleep. Whether you are doing squats, yoga, riding a bike or using a rowing machine, it will log accordingly. It comes with an inbuilt GPS, heart rate monitor, barometer, gyroscope, and accelerator.
Coming towards some of the important features, Samsung Gear Fit 2 has 512MB of ram and 4GB of storage. It is all powered by Samsung 1GHz dual-core processor. The interface is vertical which makes it quite easier to use and read. It delivers your notifications including text, calls, emails, apps and calendar. You can also resize the font to make it more readable. Lastly, the battery life of Samsung Gear Fit 2 lasts up to 4-5 days which is simply amazing for the features it offers.
Pros:
An appealing slim design with an AMOLED display.
It offers you excellent notification support.
It can be effectively used to track the heart rate with lots of fitness metrics.
Cost-effective.
It has a built-in GPS and capable of playing music to Bluetooth headsets.
Cons:
The display may lose visibility in direct sunlight.
It is compatible with only Android.
During intensive exercise, the heart rate tracking may give you slightly inaccurate measurements.
---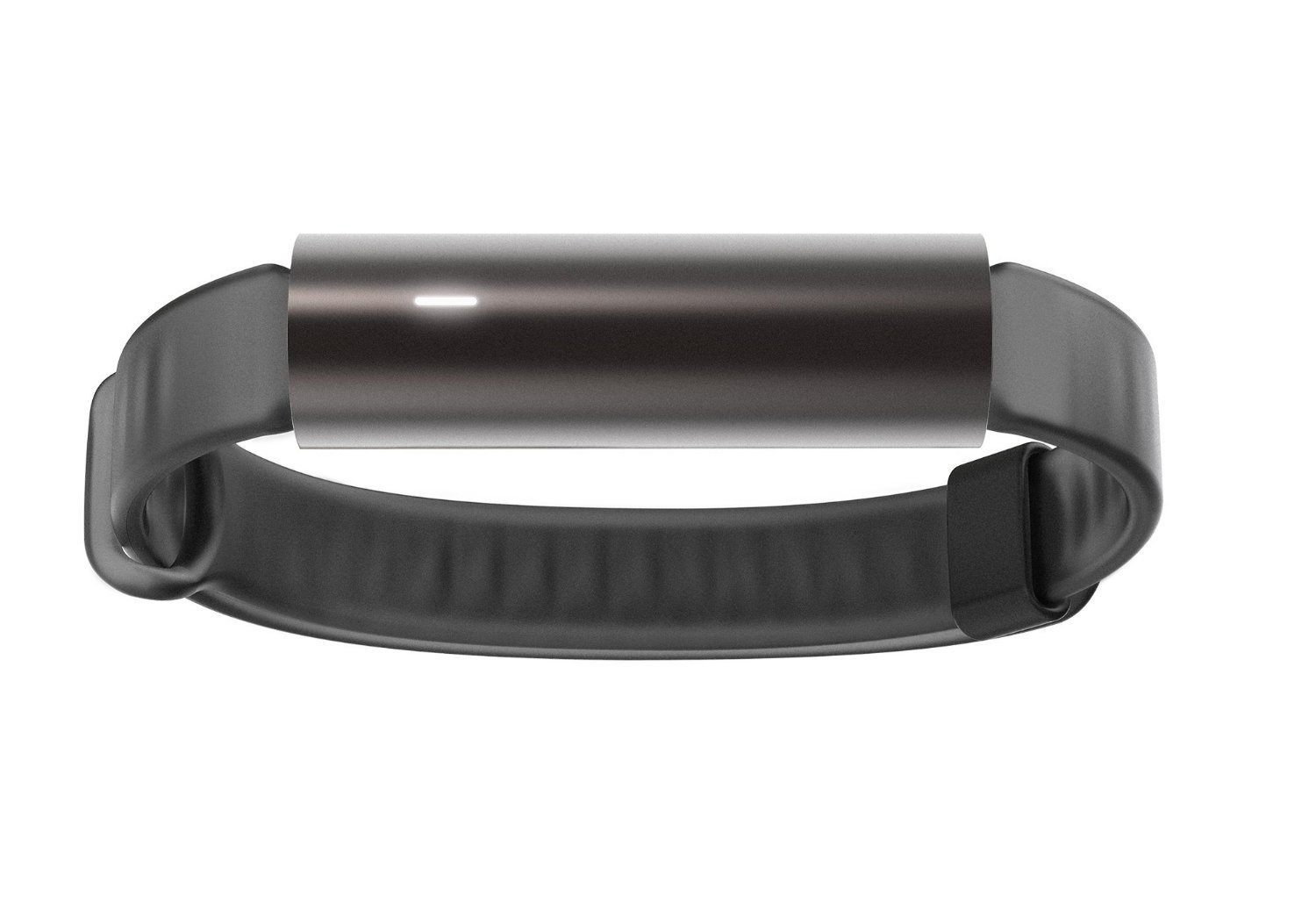 Best for short activity tracking and sleep tracking, the Misfit Ray is an upgrade to the Misfit Shine with a new sleek design.

Misfit Ray is a unisex activity tracker and the best fitness sleep tracker. It is a light-weight fitness band, with a single slit of LED at one end. It measures 38mm in length and weighs 8grams. It offers you waterproof features and resistance up to 50m. Misfit Ray is nicely designed as all the straps are truly embedded into each end of the ray thus there is not at all chance of detaching from the band. It is a great activity tracker and can effectively count your steps, measure distance while walking and approximate calories burned through a 3-axis accelerometer. It can track activities such as cycling, swimming, yoga, and dancing.
Misfit move is a nice activity feature in which it will vibrate and alert you if you are sitting constantly for an hour. In the case of applications, it is limited to calls and texts. It offers you sleep tracking where you can even edit the sleep awake times in the Misfit App. It enables you to set alarms and movement alerts. Though the vibrations made on every alert are not so strong. The most prominent feature of Misfit Ray is its battery life which lasts up to six months.
Pros:
Misfit Ray is an all-day activity tracker as the battery lasts up to 6 months. No charging is required as it runs on three button cell batteries.
It has a discreet look with changeable wristbands.
It effectively tracks steps, distance, and calories.
It automatically tracks sleep and tag active durations.
It is water-resistant to 50m.
Cons:
Misfit Ray lacks a screen.
It has limited functions to the Misfit link app.
It offers basic features in the activity tracking.
---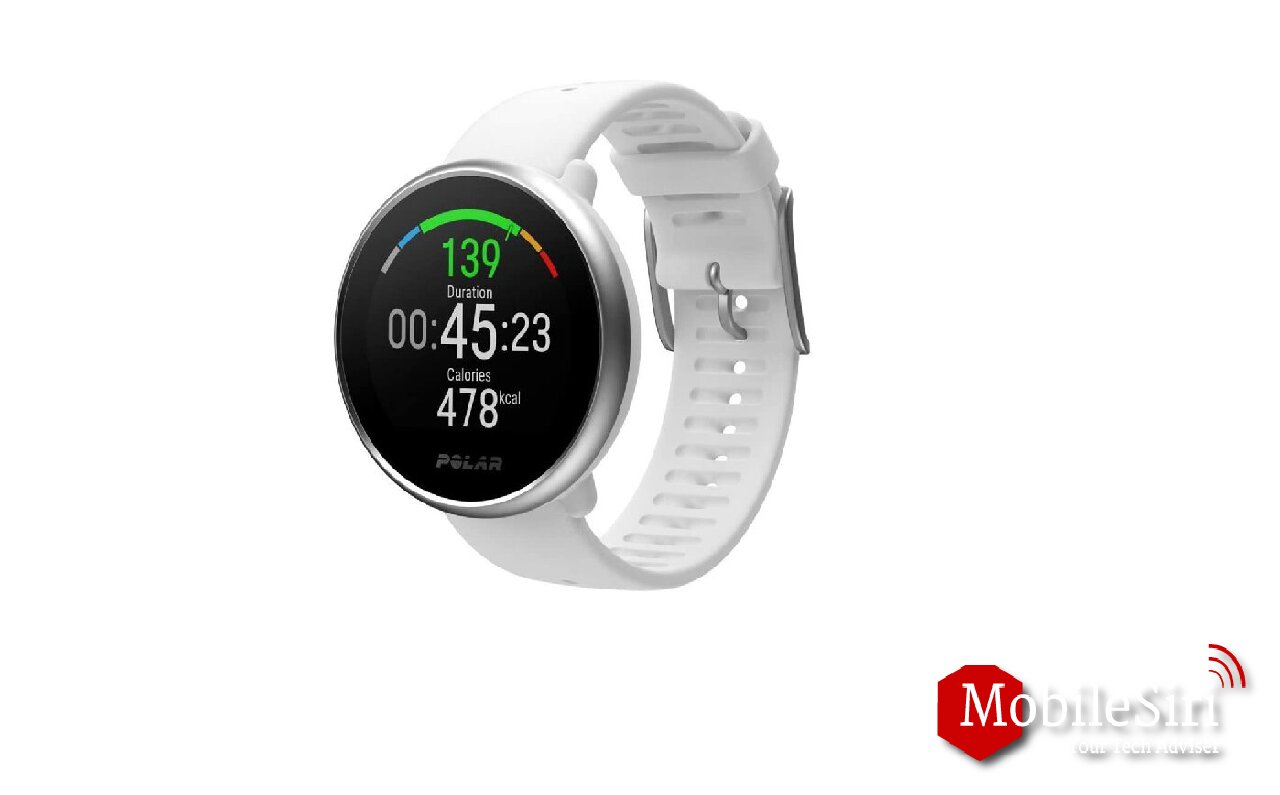 Best for Advanced users, the Polar Ignite is one of the powerful fitness trackers which gives you recommendations about your health and fitness.
Polar Ignite is an advanced waterproof fitness tracker that includes heart rate and sleep tracking integrated with GPS. It offers you a durable feel of a sports watch with the addition of a touch screen. It comes with a plastic wrist band and is available in various brighter colors. Polar Ignite offers you standard activity tracking features. It can track steps, active time, burnt calories along with sleep tracking. During training, wear Polar Ignite on the top of the wrist tightly to get accurate heart rate data. It also guides you through exercising animations and provide step by step workout tips for your fitness and will take your training to the next level.
It has an inbuilt optical heart rate sensor which gives you an accurate measurement of training intensity. Polar Ignite supports display notifications from your iPhone or any other compatible Android phone. You can view your messages, emails, and third-party notifications on the display screen. As far as the battery life of Polar Ignite is concerned, you can get up to 17 hours in GPS mode with heart rate-based training and the battery life can be approximately 5 days of standby time and regular smartwatch mode. Overall, Polar Ignite is one of the best fitness trackers.
Pros
Polar Ignite features a color display.
It has an inbuilt optical heart rate sensor.
It can effectively measure steps, active time, burnt calories, sleeping tracking along with the data analysis and presentation.
It is waterproof down to 30meters.
Compatible with both iPhone and Android Phone.
Cons:
It is pretty small and light in weight.
It is always not on display, the display shut off when you are inactive.
Its a lot harder to read in direct sunlight in this type of display.
---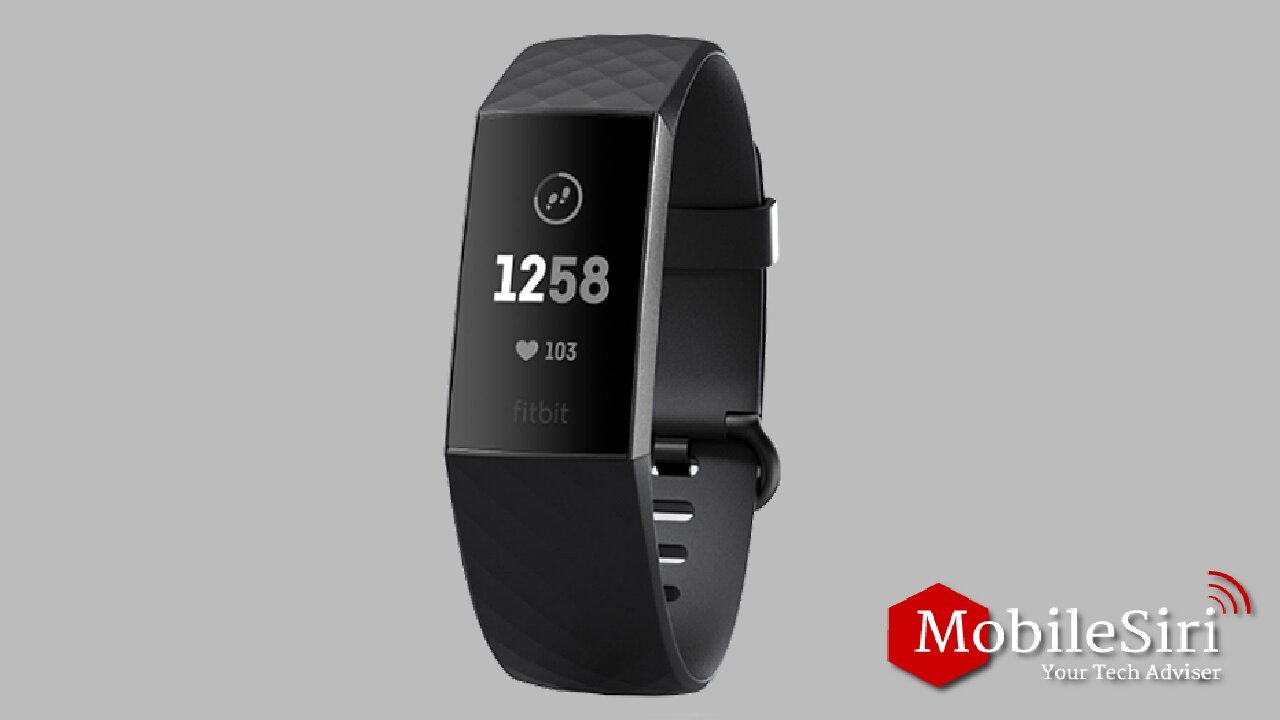 Best for the Swimmers who are also Fitbit fans. With a larger battery and waterproof design, it is one of the best options for swimming and casual activity tracking.

Fitbit Charge 3 is a swim-friendly activity and fitness tracker. The slimmer design and has a larger touch-enabled grey OLED screen. You can choose to watch faces from the Fitbit App. It gives accurate Heart rate tracking and It is capable of tracking steps, calories burned, per hour activity, active minutes, and sleep tracking. It offers 15 exercise modes like running, cycling, and swim with accurate stats during the workout. It will notify you about the calls, texts, and reminders from your phone, compatible with the smartphone. It has a default pattern of lights and vibrations to let you differentiate between calls, texts, and alarms.
Fitbit charge 3 has a simple design.The Fitbit charge 3 offers you waterproof features and thus can be worn up to 50m which also includes seawater. Swimming can effectively auto track with the duration and laps. Though it may not offer you music support. The battery life of Fitbit charge 3 is seven days. It can be extended if you turn off the notifications.
Pros:
Fitbit charge 3 is super easy to wear all the time as it is very light and comfortable. Also, it looks quite casual on your wrist.
You can get it at a very reasonable price with some color choices.
It is water-resistant and can be submerged up to 50 feet.
It gives you a notification alert when the battery is low.
It is a swim and exercises friendly activity tracker.
Cons:
It has no GPS but you can connect it with smartphone GPS for distance and pace.
The battery life is mediocre.
No music options.
---
Best for the runners and professional athletes. If you are a professional runner, the Garmin Forerunner 230 is the best pick for you along with additional features.

Garmin Forerunner 235 is a standard running watch that has a built-in heart rate monitor. which you will likely find. This activity tracker watch is made from durable plastic which is super light and waterproof to 50m. The watch comes with a rubber sports strap that is sweat-resistant and specifically designed for sports. The watch features a 215×180 pixels low-resolution screen. The battery life of the watch is quite impressive. It can last around a month and offers 16 hours of GPS tracking. While talking about stats and features, Garmin Forerunner 235 fulfills the requirements of the intermediate runner. It can accurately track distance, speed and pace through GPS.
It is a perfect activity tracker for runners who want to pinpoint heart rate accuracy. It can be paired with a chest strap. When it comes to sports tracking, Garmin operates at a more basic end of the spectrum and thus included in the best names. In your daily activity, it can accurately track your steps, distance walked (without GPS) and calories torched along with showing your progress towards daily goals. Another interesting feature of the Garmin Forerunner 235 is the Move Bar. While you are sitting, the move bar fills, and in order to clear it, you need to move.
Pros:
Garmin Forerunner 230 has a great battery life.
It timely delivers you notifications including texts, emails, calendar, and reminders.
It offers you a music control feature when synced with smartphone hence you can easily skip and select tracks on your smartphone.
It is compact and comfortable to wear a GPS running watch.
It accurately tracks distance, heart rate, pace, time, calories, and sleeping patterns.
Cons:
The LCD screen of Garmin Forerunner is very dull that reading in darkness is simply impossible.
It lacks fun features.
---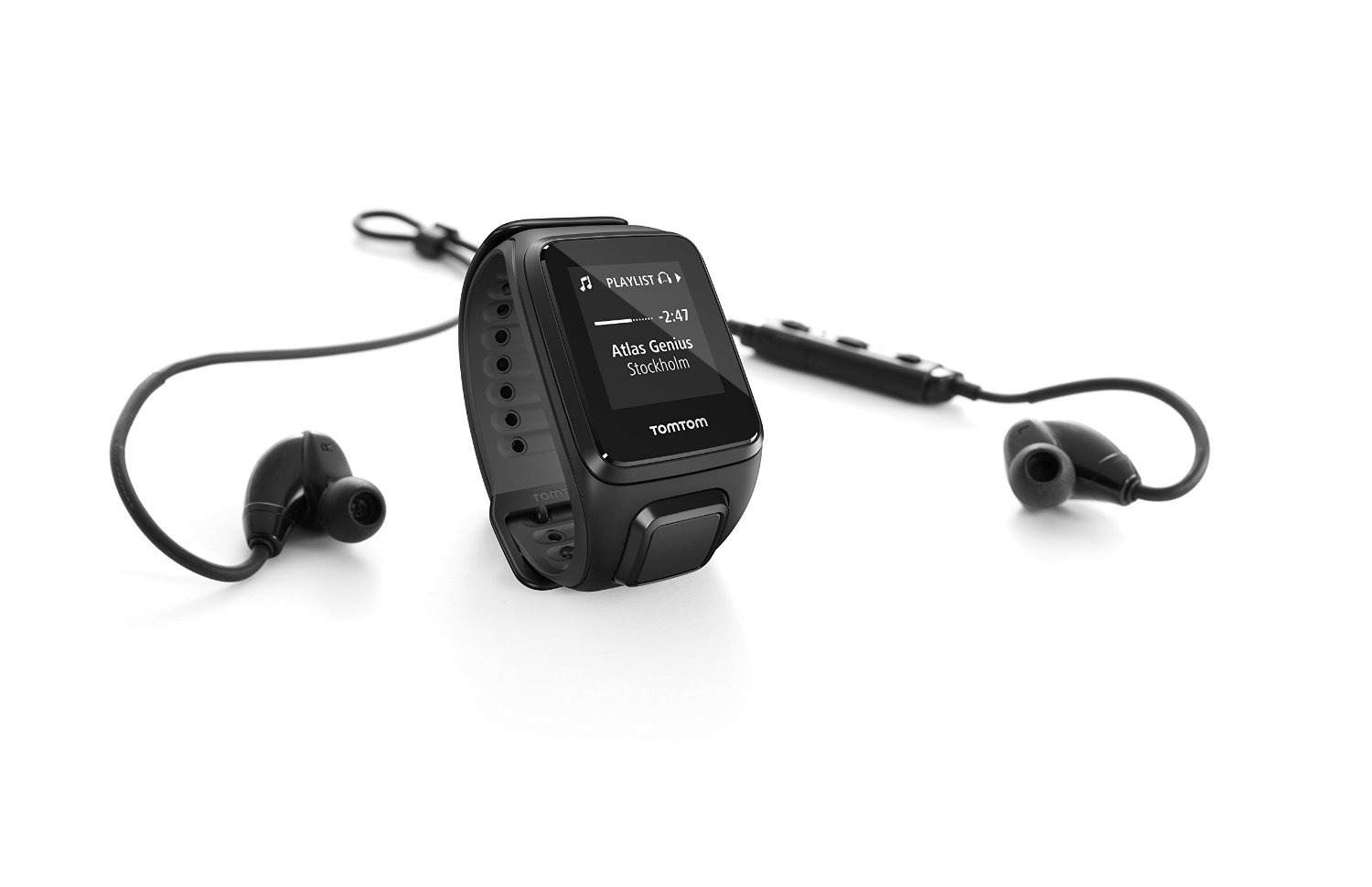 Best for the music lovers who want to enjoy music while working outs. The TomTom Spark Cardio + Music activity tracker offers GPS tracking, heart rate monitoring, and Bluetooth connectivity.

TomTom Spark Cardio+music offers you pretty most of the features that you can expect from high-end fitness trackers. It gives you the distance you ran, walked, cycled, or swam along with calories burnt. The device is waterproof up to 50meters as it offers swimming tracking as well. Furthermore, it lets you store your favorite music and provides you 3Gb of storage. You can add playlists from Windows media player or iTunes. The watch does not have a touch screen, therefore a single navigation button is there to operate the watch. It has a monochrome display which is 22x25mm with 144×168 resolution.
TomTom Spark features a heart rate monitor which monitors the heart rate by using LED light along with measuring the changes in your blood flow. The device offers you multiple heart rate training zones which mainly include sprint, fat burn, speed, endure, etc. that can be selected according to your preference. The GPS of TomTom Spark works with only outdoor activities such as running or cycling whereas gym, treadmill or freestyle are tracked by hand movements using a 3-axis accelerometer present in the watch. The battery life of TomTom spark lasts up to 5 days depending on your usage.
Pros:
TomTom Spark Cardio+music has built-in storage for music.
It can easily pair with Bluetooth Smart sensors.
The slim design offers multi-sport functionality.
It has a built-in heart rate monitor and GPS.
It offers wireless music streaming.
Cons:
TomTom Spark Cardio+music lacks GPS when swimming.
It has average battery life.
It can set only one alarm.
---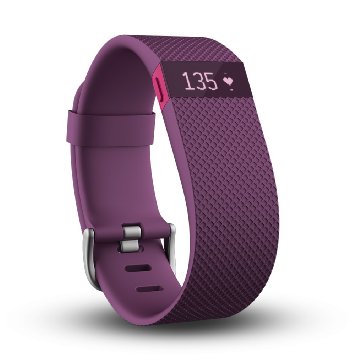 Best for General Use and the Big Community of Fitbit Wearers make it more productive in terms of motivation.

Pros:
Featured rich activity tracker with most of the features in modern trackers.
Reliable heart rate monitor with resting heart rate monitoring and 24/7 monitoring.
Compatible with all platforms like Android, iOS and Windows Phone.
Supports third-party apps like MyFitnessPal.
Big Fitbit community to go social and compete with others by accepting challenges and getting Badges.
Cons:
Not waterproofed, so cannot be used in the shower or when swimming.
A little bulkier and heavier as compared to other trackers.
Less accurate in extreme workouts.
No GPS.
Fitbit is among the best brands for activity monitors and Fitbit Charge HR is still its best activity tracker with most of the features available in the modern fitness trackers these days. With continuous heart rate monitoring and 3 axes accelerometer and altimeter, it provides very accurate results and helps you stay fit. The Fitbit Charge HR not only tops the competition with its features but it's easy to use companion app available for all platforms and its strong social community helps you stay social, motivated and in the competition.
On the other hand, it lacks the GPS and its sleep tracking feature is not as accurate as others. Similarly, it is not waterproof so you cannot use in showers or while swimming but it is water-resistant (up to 1 ATM) and some users used it in showers as well despite it is not advisable.
If you are a casual user and you need something for all-day activity tracking. Fitbit Charge HR is the best activity tracker for you. The Fitbit Charge HR is available in black, teal, tangerine, plum and blue colors. Additionally, the screen matches the color of the band making it part of the band.
---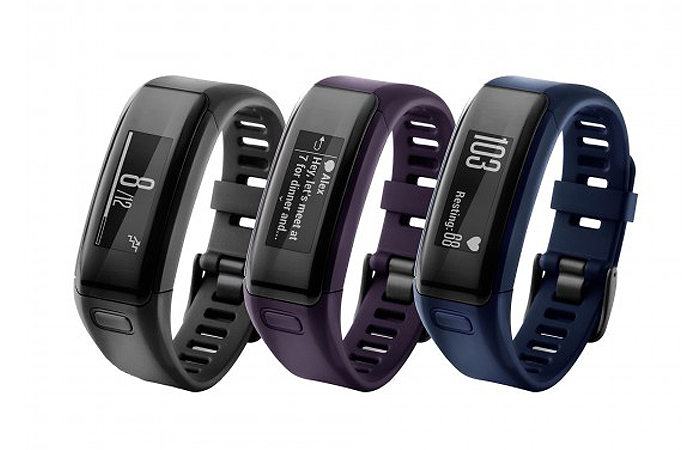 Best for intense activity tracking and helps you stay connected with smart notifications feature.

Pros:
Featured rich activity tracker with most of the features in modern trackers.
Accurately measures intense activities like intense workouts as well as routine activities.
Completely waterproof fitness tracker and can be used in showers and swimming.
Supports Android and iOS Platforms and third party Apps like MyFitnessPal.
Online Community to connect with others and compete.
Cons:
Requires a proprietary charge for charging.
Companion App is a little complicated and less accurate as compared to Fitbit and Jawbone apps.
Online Community is not as active as Fitbit.
Does not support Windows Phone.
The Garmin Vivosmart HR is the best activity tracker for those who are involved in intense workouts and exercise on regular basis. The featured rich fitness band stands tall in the competition and beats others like Fitbit Charge HR and Jawbone Up3 by its waterproof design and touchscreen with smart notifications feature. The Garmin Vivosmart HR+ (Not the Vivosmart HR) also features the GPS, which provides more accurate results for distance traveled, steps count and other activities. The optical heart rate monitor allows 24/7 heart rate monitoring as well.
On the other hand, the companion app for Garmin Vivosmart HR is not featured rich and a little complicated to use as compared to Fitbit Charge HR. Similarly, its social community is not as active as of Fitbit.
If you are looking for a tracker that can track your intense activities and lets you have an eye on notifications without touching your phone, Garmin Vivosmart HR is the best activity tracker for you. Not only the Garmin Vivosmart HR provides all the features of any modern activity tracker, but it also shows you weather details and allows you to control the music player and camera remotely.
---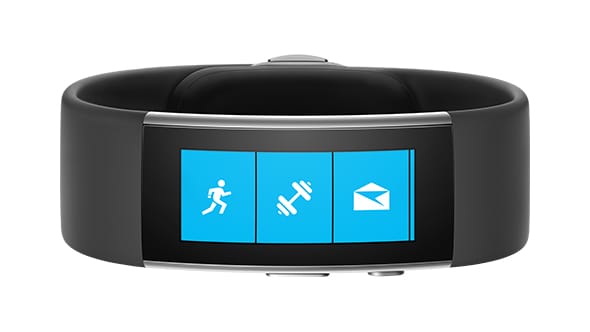 Microsoft Band 2 is a feature rich activity tracker with Microsoft Health app support and is a lot improved model as compared to the first version of Microsoft Band.

Pros:
Equipped with all the modern sensors being used in activity monitors more than any other activity tracker.
Easy to use and works impressively with Microsoft Health App.
You can participate in 'guided workouts' designed by fitness professionals.
Compatible with third-party apps like MapMyFitness.
Touchscreen AMOLED displays with voice assistant Cortana.
Cons:
Short battery life (48 hours) which makes sleep tracker useless as people need to charge it at night.
Bulkier design and can create problems especially when typing etc.
Not waterproofed, so cannot be used in showers or while swimming.
Expensive as compared to other top activity monitors.
No social connectivity which means no motivation, no challenges, etc.
Microsoft Band 2 is a lot more improved activity tracker as compared to the Microsoft Band, the very first activity tracker by Microsoft. It is equipped with all the sensors, actually more than any other fitness tracker, and supports most of the activities to track. Microsoft Band 2 provides GPS connectivity and can easily compete with any other GPS running watches in the competition. This makes it perfect for runners, Golf Players, and other sport tracking activities.
Similarly, the heart rate tracker of the Microsoft Band 2 is also very accurate and gives results near to the chest straps used for heart rate monitoring. Its sleep tracker is also featured rich and provides details like deep or light sleep and measures resting heart rate accurately as well.
On the other hand, despite improvements as compared to the first model, Microsoft still needs to work in different areas like Battery Life and the bulkier design. The Band 2 only provides 48 hours of battery life which means you can miss the sleep tracking feature if you prefer to charge it at nights.
If you are looking for an activity tracker with smart notifications and other smartwatch features, you can go for Microsoft Band 2. You will enjoy its impressive Health App, accurate fitness tracking but for some extra bucks as compared to other activity monitors.
---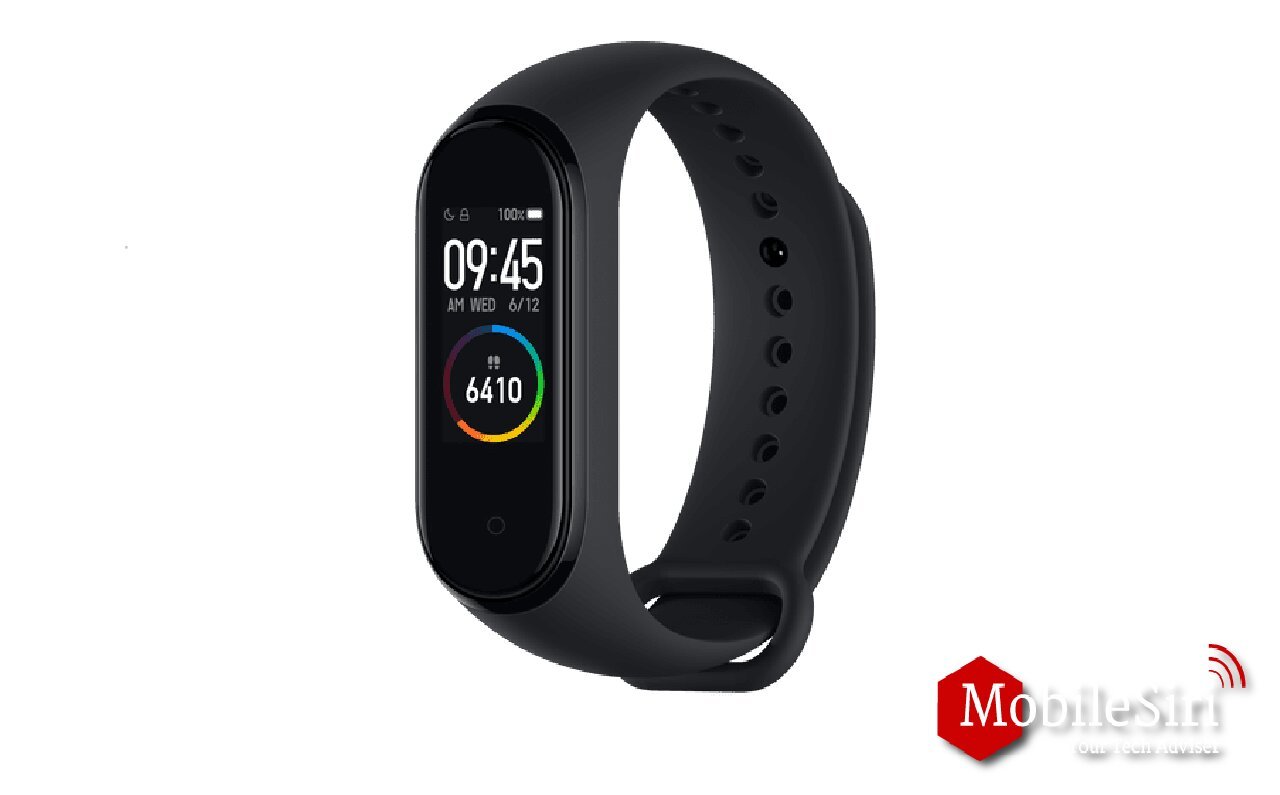 The minimalist design Xiaomi Mi Band 4 affordable fitness and activity tracker that tracks your sleep activity and heart rate accurately with a complex mechanism.

Pros:
It features a color AMOLED touch display and comfortable to wear.
Advanced and accurate activity tracking.
Tracks the sleep with light vs deep and uses multiple sensors to track accurate results.
Longer Battery Life of up to 20 days with one charging.
Download "MI Fit".You can get notifications, msgs from various apps, connect via Bluetooth(Android 4.4 or iOS 9 phones)
The waterproof watch runs accurately 50meters underwater.
Cons:
It has no built-in GPS.
If you are looking for an activity tracker that can add some style to your fashionable outfit at an affordable price along with accurate activity tracking and can advise you about your activities, the Xiaomi Mi Band 4 should be your first choice.
If you are planning to work on your sleep disorders and need an activity tracker for the purpose, the Xiaomi Mi Band 4 can be your first choice as it tracks your sleep very accurate with details of deep vs light sleep using its complex algorithm which lacks in most of the other activity trackers. It uses your bpm, body temperature, respiration rate, and galvanic skin response along with other things to track your sleep quality.
Xiaomi Mi Band 4 has some important features like real-time heart rate monitoring and you can see the heart rate graph on the app. Similarly, the Xiaomi Mi Band 4 is also waterproofed and functions well 50meters underwater so you can wear it in showers or when swimming.
When talking about the companion app of the "MI Fit", you will find it one of the best apps in the competition. It provides all the necessary details along with charts and graphs which are easier to read and understand.
---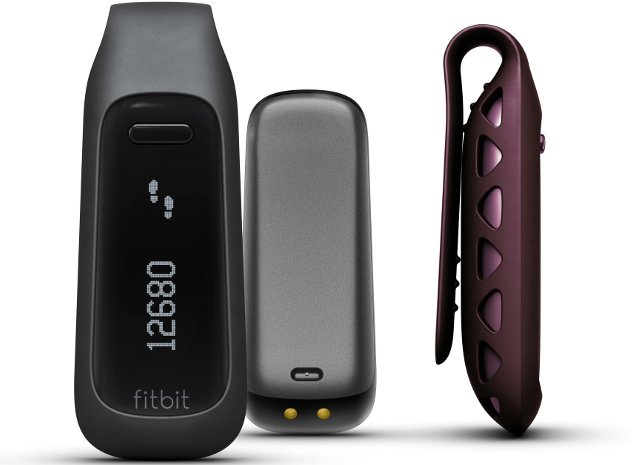 Fitbit One is among the best clip-on is available in the market. Elegant design and Fitbit Community make it NO. 1 choice for the clip-on lovers.

Pros:
Featured rich, inexpensive and stylish clip-on
Silent Alarm Feature
Compatible with both iOS and Android
Long Battery Life of 2 weeks.
Cons:
No Continuous heart rate monitoring
Lack of Built-In GPS
Difficult to configure settings like Wireless Syncing.
If you don't like to wear anything like watches or jewelry on your wrists and prefer simple designs over the more complex ones, the Fitbit One clip-on is the best activity tracker for you. Unlike other activity trackers which are wristbands, the Fitbit One is clip-on which you can clip to your pocket, shoes, wristbands or any other place on your clothes and it will work perfectly. Despite its simple and elegant design, the Fitbit One is a featured rich activity monitor and does all the activity tracking jobs, you expect from other activity monitors like step count, calories burned, floors climbed and distance traveled.
The clip-ons are also more convenient in the situation where you are involved in different team activities and wear a wristband can be dangerous and not allowed. The Fitbit One will do its job perfectly in such situations. But unlike other best activity monitors, the Fitbit One lacks the continuous heart rate monitoring and if you want it to use for sleep tracking you will have to use a band which comes along with the tracker. Another cool feature of the Fitbit One is its battery life. It remains charged for almost 2 weeks as compared to other fitness trackers which have an average battery life of one week at the maximum.
You can still enjoy the Fitbit community with Fitbit One and its companion app which is also one of the best activity monitors companion apps in the competition. For the price tag of just $75, the Fitbit One is one of the best fitness tracking clip-on.
---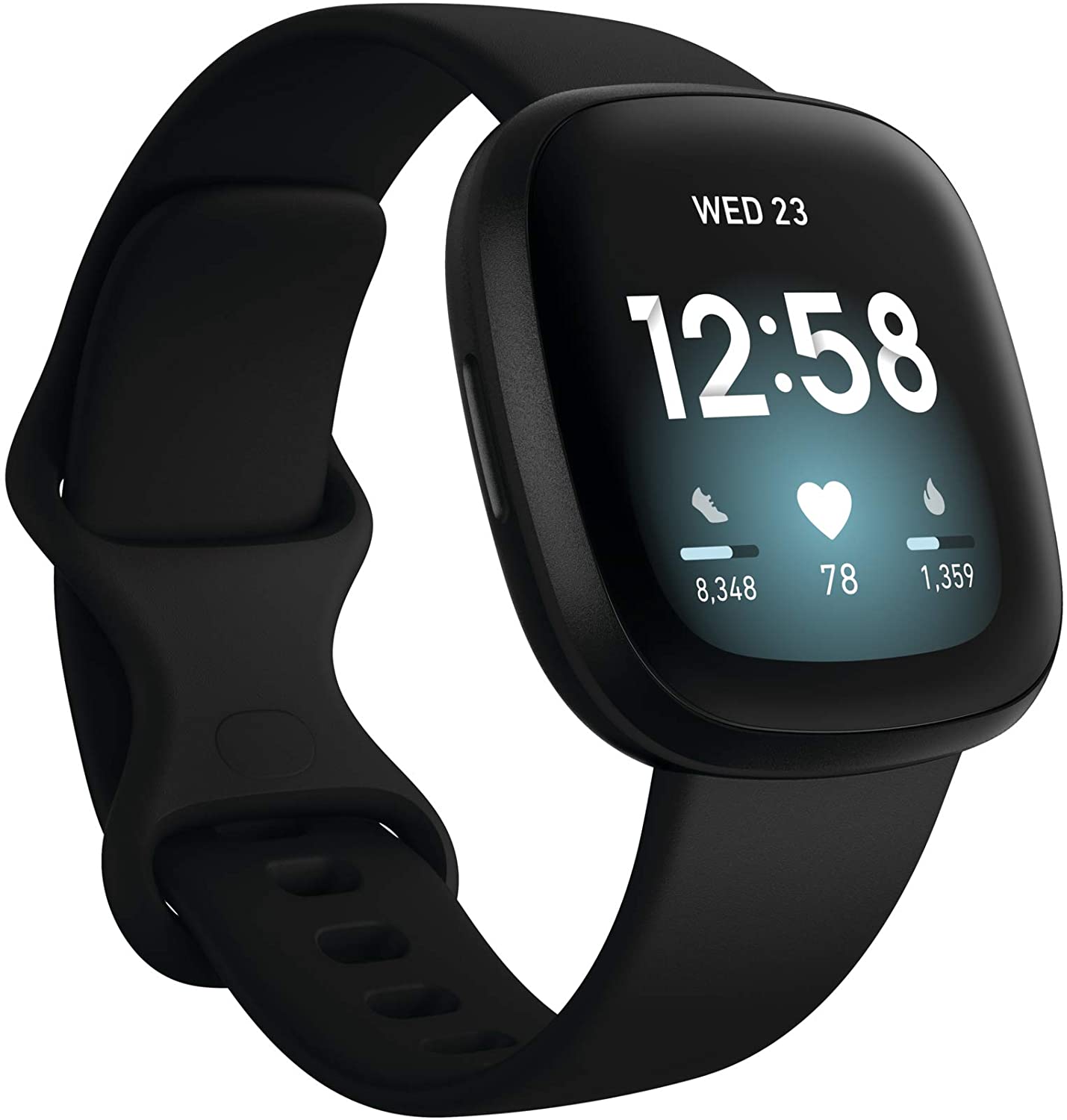 The Fitbit Versa 3 is the best attempt by Fitbit in the fitness arena. It does impress many, it is a promising activity tracker that gives accurate workout data of running, biking, and hiking with built-in GPS. The Fitbit app is also the best fitness tracker app that records health data in a much better way as compared to others. As compared to other fitness smartwatches, It is the best fitness tracker with a heart rate monitor that tracks your heart rate accurately 24/7 with Fitbit's advanced heart rate technology. Fitbit Versa 3 is the best fitness tracker with oxygen monitor that also tracks your blood oxygen level, a wearable sleep tracker as well.
On the other hand, you can control your smart home devices by speaking to your watch by using Google Assistant or Amazon Alexa. The fitness smartwatch is more expensive as compared to other activity trackers like Fitbit Charge HR and Garmin Vivosmart HR but the Fitbit versa 3 is durable and has more features.
If you are looking for a complete package for your fitness tracking, the Fitbit Versa 3 along with the Fitbit app is the best choice for you.
---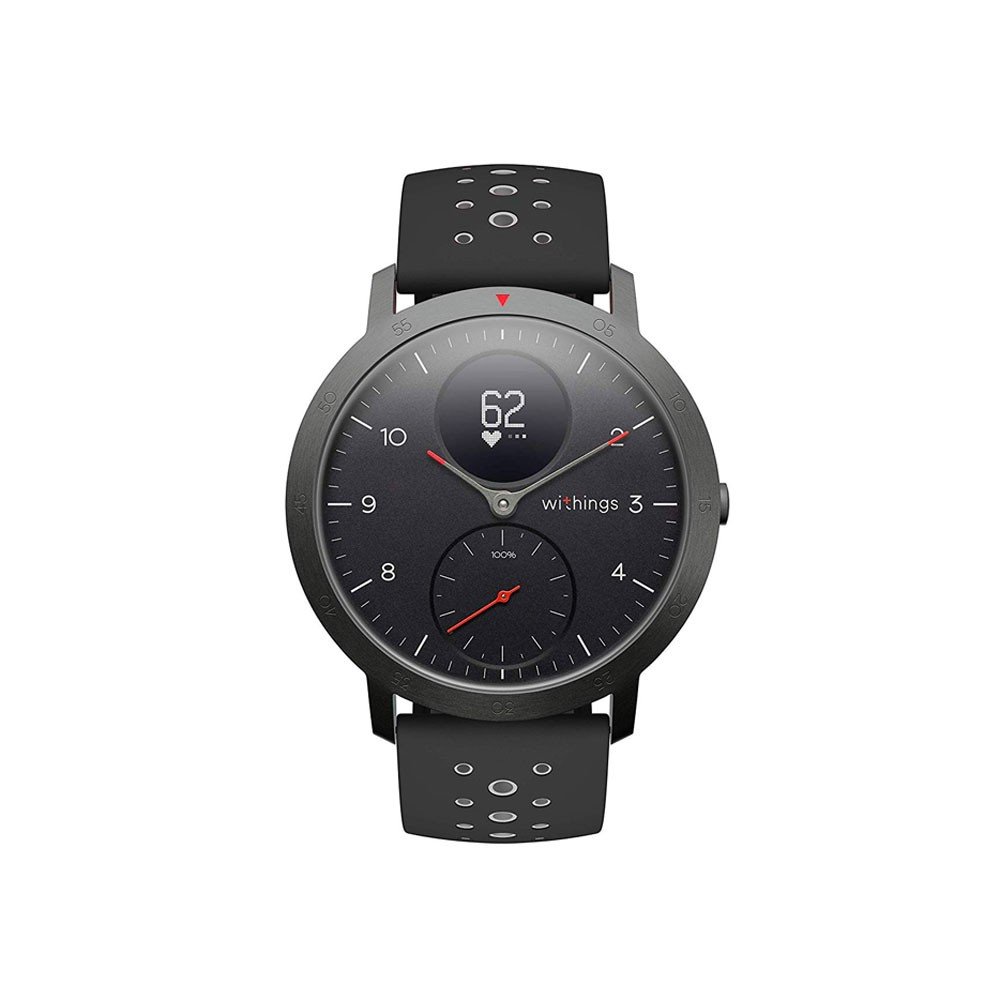 The Withing steel HR sport Hybrid smartwatch is an elegant wristwatch. For just $88.28 the Withing Steel HR Sport is a good choice for continuous Heart rate monitoring, sleep, and activity monitoring connected with GPS and can assess fitness level using VO2max estimation. A battery lasts up to 25 days, water-resistant up to 50mm.
Smart notifications such as call, Text from your smartphone. It has a stainless steel case that is durable, with a silent vibrating alarm. You will find the tracker useful, capable of what it does.
---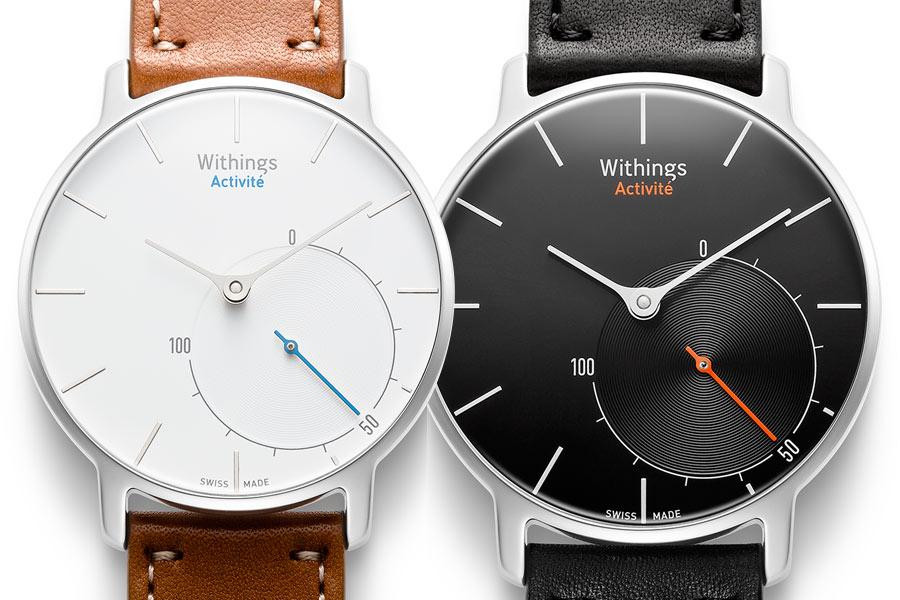 Withings Activite and Activite Pro are more like the conventional but stylish wristwatches which add more value by adding fitness tracking features to keep you fit and stay organized. It is not for Gym addicts and sports enthusiasts but for general and more formal users to keep an eye on their activities and sleep tracking. Wi-Fi scale, blood pressure monitoring, Aura sleep system, Pulse activity monitoring like features make the Withings ecosystem very much acceptable.
The Withings partnership with MyFitnessPal adds more value to this stylish activity tracker. The calories burned, food lodging and other functionalities are managed by MyFitneesPal and the meters on your watch dial adjust accordingly to give you an idea of your routine activity.
---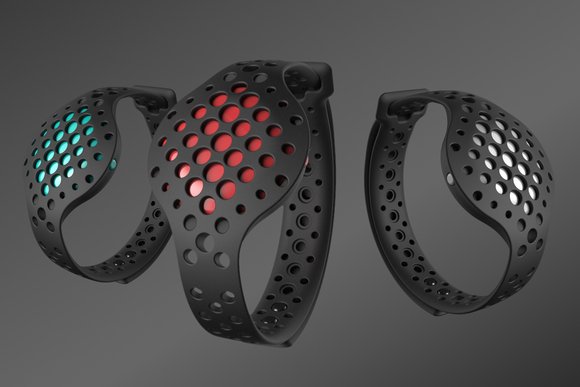 The Moov Now is among the best activity monitors in the area of sports. Although it is still not the best activity tracker for professional athletes and gym-goers, it still adds value for the starters and beginners. As compared to conventional activity trackers which not only measure your routine activity and report it through a companion app, Moov Now uses the different approach to help understand your fitness needs and educates you in a fun way.
So if you are looking for an activity tracker, which is focused on workouts, can guide you, and is not heavy in your pocket, you can try the Moov Now. According to the company, some more exciting features like spinning and other high-intensity training measurements will be added to the Moov Now. On the other hand, it does not track sleep and other activities, so it is not for everyone.
---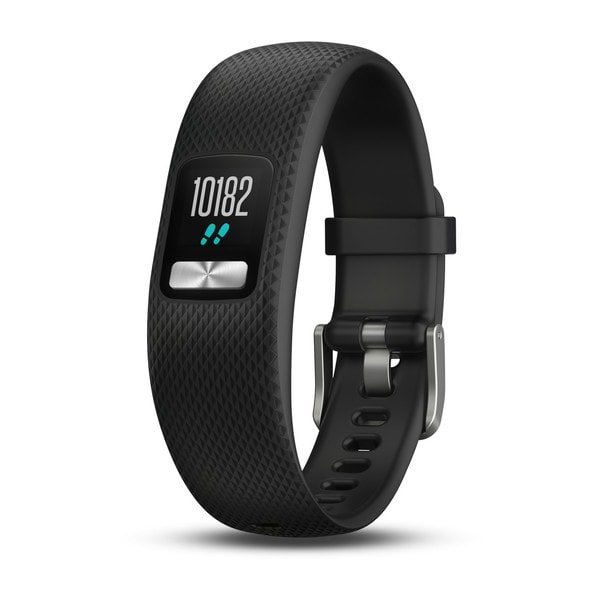 The Garmin vivofit 4 gathers a lot of different good ideas in one place. Features always display in color. It has 1-year battery life, no need for charging. The core features like activity tracking, calorie burned and sleep monitoring are much accurate. With the smart notifications feature, it adds more value to you for the price you pay. Although Garmin vivofit 4 is safe for swimming, it cannot monitor Heart rate. Compatible with Android and iPhone.The Garmin vivofit 4 adds more value in gyms where you workout or in exercises to track your activity. The tracker comes with all the modern sensors for activity monitors.
---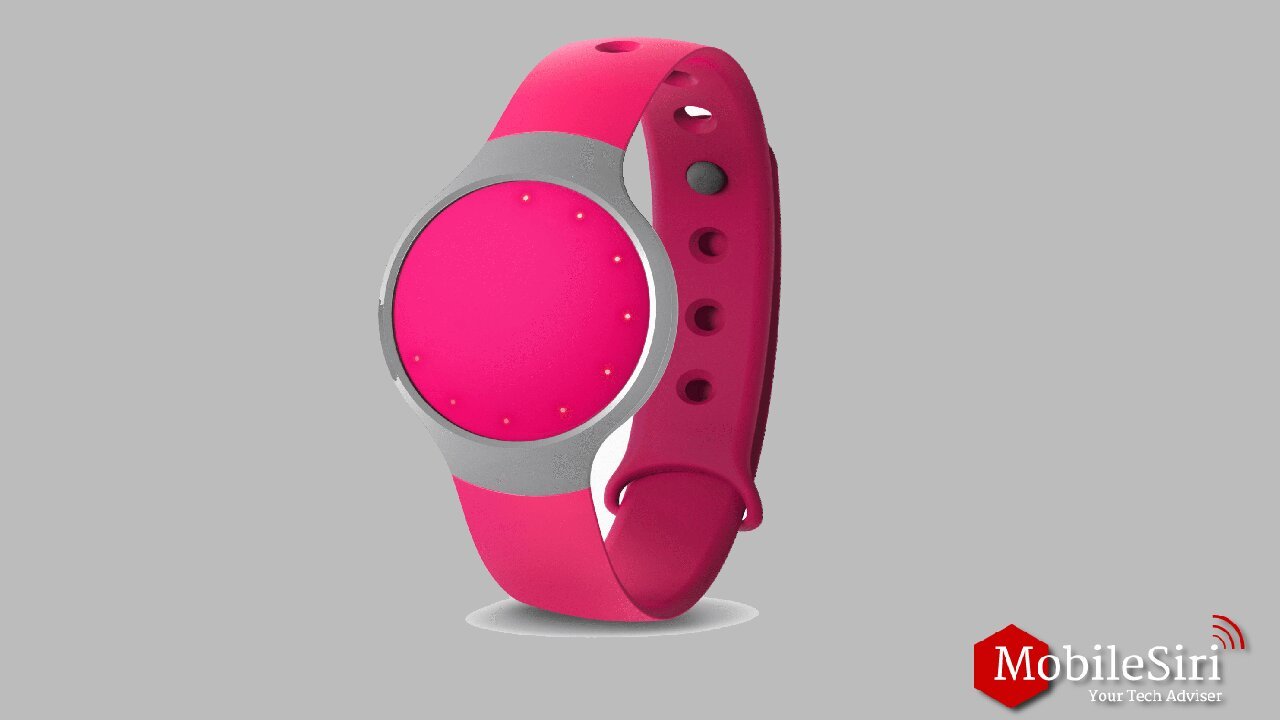 Misfit Wearable flash fitness and sleep monitor is another best activity tracker under $100 which does a job freakily awesome. Having a waterproof disc with red LED progress. The well-designed Misfit comes with 6 months internal battery that is replaceable. It automatically tracks steps, sleep, distance, calories, and silent alarms, it also comes with an LED display for basic notifications. The companion app of Misfit is also well-organized and clean looking for both iOS and Android Phonewater-resistant up to 30m but not suitable for showering and swimming.
If you are looking for waterproofed fitness trackers, Misfit is one that must be on your considerations list. But it does not support heart rate monitoring. Wirelessly syncs with a paired smartphone.
---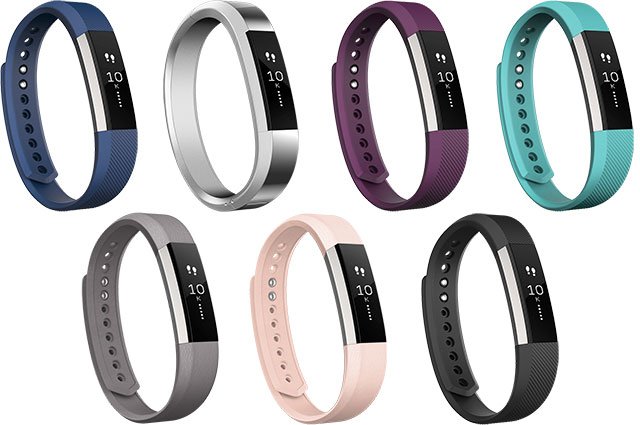 If you are in love with Fitbit activity monitors, looking for more budget-friendly activity tracker and the heart rate monitoring is not your preference; the Fitbit Alta is the latest Fitbit tracker in the market by Fitbit for you. So basically the Fitbit Alta is the mini version of Fitbit Charge HR and without heart rate monitor for $99 which makes it best activity tracker under $100. You still get all the features of Fitbit Charge HR like steps count, calorie burned, sleep monitoring and other features.
As we have emphasized and focused on the importance of app and social connectivity for activity monitors, the Fitbit Alta tops the competition especially for its under $100 price tag with the best activity tracker companion app and a large social community. If you are more of a casual user and do not focus more on hard-core gym activities, Fitbit Alta is best for you.
---
Section 2: How Do Activity Monitors Work?
One of the most important questions is How do the activity monitors, clip-ons, activity bands and other fitness wearables work? How do they count the steps and how do they track the quality of sleep. Let me discuss this in detail.
Activity Monitors are all about Sensors
Activity monitors are nothing but a pack of different sensors to do their job. Different activity trackers use a different number of sensors to track the activity accurately. While most of the activity trackers have three to four sensors, Microsoft Band comes with 10 sensors as advertised by the company. The latest models of different fitness trackers offer different functionalities thus the number of sensors varies as well.
Most of the activity monitors have these main sensors.
Accelerometer
Optical Heart Rate Monitors
Bio-impedance sensors
GPS
Ambient light Sensors
Thermometers
Galvanic Skin Response Sensor
UV Sensors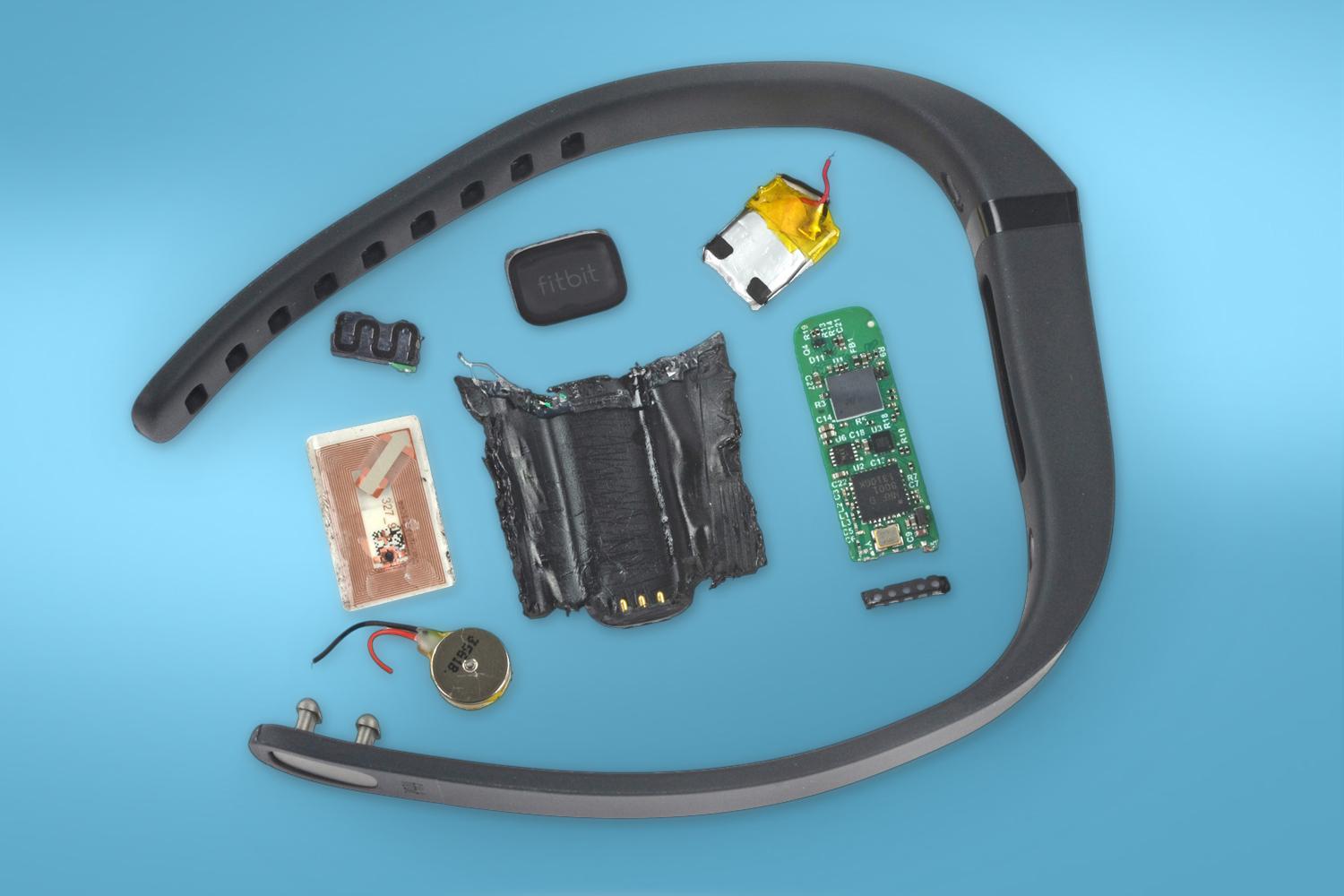 1. Accelerometers track your movement
Accelerometers are part of almost all the activity monitors and use to track the motion. If you were wondering about how does the activity monitors count steps? The simple answer is with Accelerometers.
Accelerometers measure the acceleration in different coordinates depending on the type of Accelerometer. If the accelerometer used in the tracker is two-axis, they will be less accurate as compared to the three-axis accelerometers. Along with Accelerometers, gyroscope and altimeters also help to measure the altitude, orientation, and rotation to accurately count the steps in different conditions like when climbing mountains or while walking in a park.
This data is converted into steps and then on the basis of steps count, calories are calculated. You can understand there is some sort of guesswork involved in this whole process.
Ever Wondered Why Different activity Trackers Come With Different Results?
Every activity tracker processes the data using its own algorithm.
Let's take the example of Step counting. When counting the steps, one activity tracker can ignore a slight movement whereas another fitness tracker can consider it as one step. The Threshold for defining the step varies from brand to brand thus the accuracy varies as well.
For Example: 0.25 miles are 540 steps for a Jawbone UP, 538 steps for FitBit One and 552 steps for Nike Fuelband.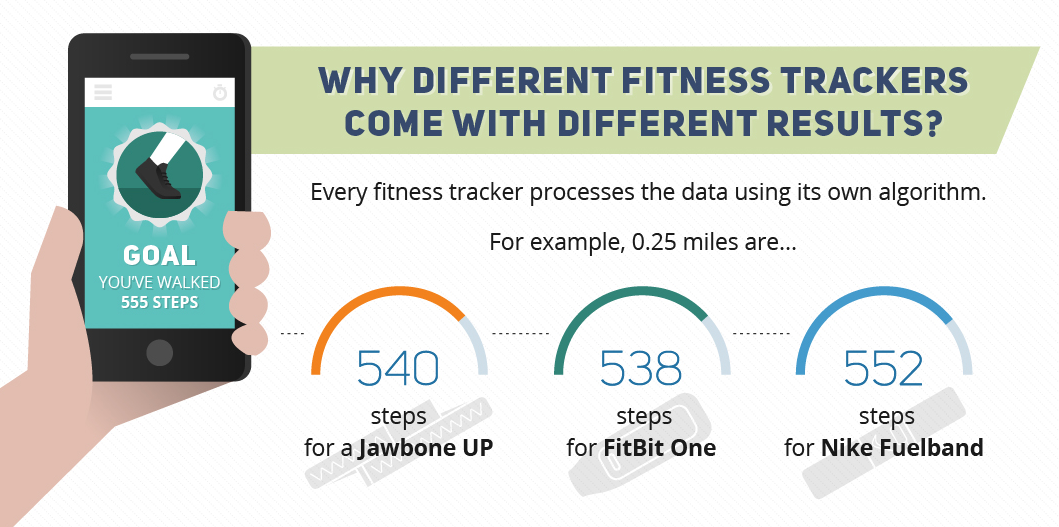 2. Optical Heart Rate Monitors measure your heart rate
The Optical Heart Rate Monitors use the light to measure your heart rate. All the fitness bands which support heart rate monitoring have an optical heart rate monitor on their back which intact with your skin to measure the pulse rate. The LED shines a light on your wrist and illuminates the capillaries which help sensors to measure the blood pumping rate which in turns tells us the heart rate.
The optical heart rate monitors are less accurate than the Bio-Impedance sensors but help us getting the heart rate especially when doing an exercise or work out.
3. Bio-Impedance Sensors measure your heart rate in a more complex but accurate way and help in tracking sleep quality as well.
Some of the fitness bands and trackers use the Bio-Impedance sensors instead of heart rate monitors to measure the heart rate. Jawbone UP3 is one of them. The Bio-Impedance sensors measure heart rate, galvanic skin response, and the respiration rate and are more accurate than the normal optical heart rate monitors. The Jawbone UP3 according to the official post uses the impedance changes created by the volume of blood flowing in the Radial and Ulnar arteries.
These Bio-Impedance sensors not only measure the heart rate sensors but also tell existing respiration and hydration conditions by measuring the oxygen level in the blood. To this, it uses the four electrodes which inter-transmit an electrical impulse for the purpose.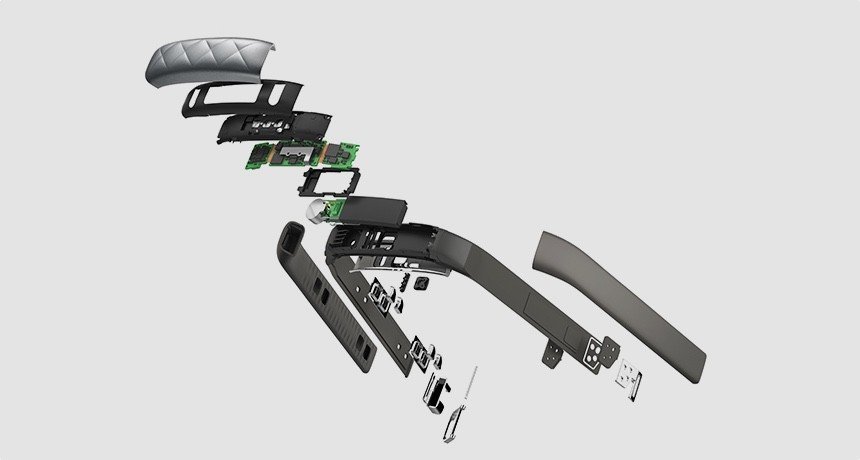 4. GPS are a must-have in your activity tracker if you are a professional runner
As we discussed above, the Accelerometers are used to measure your step count but the bands with GPS sensors are more accurate and provide better results. The GPS technology uses the low-power, high-frequency radio signals from different satellites orbiting around our globe. This mechanism calculates the precise distance by getting the data of your starting and ending coordinates.
Unfortunately, the GPS sensors drain the battery too quickly but still with the improvement in technology, more and more activity monitors are offering built-in GPS.
5. Ambient light Sensors track the sleep quality by combining different factors
The activities with a display screen use the ambient light sensors to maintain the screen readability in different light conditions. They work the same as they work on our phones for managing the screen brightness. The Ambient light sensors are also used to check the darkness in your room.
The ambient light sensors only detect the light which is visible to the human eye for this purpose, which is then sent to the processor after converting into a digital signal to measure the sleep quality and other factors.
The other sensors included in different activity monitors are thermometers to check your body temperature; UV sensors are used to detect other lightwave and their impact on your body and the Galvanic Skin Response sensors which are used to detect any change in your skin like sweat while doing exercise.
How Does activity Monitors Track Your Sleep
activity trackers and activity bands use the accelerometer to measure the sleep quality. Most of the activity monitors have the 'Sleep Mode' which tells the tracker when enabled, that the person is now sleeping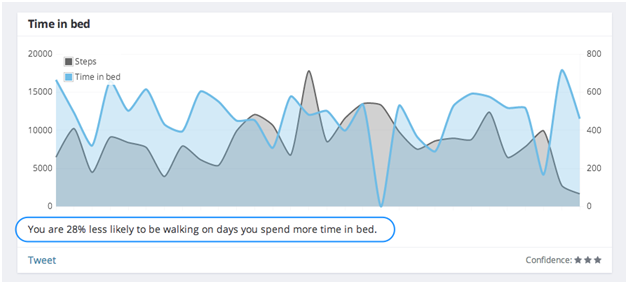 Measuring sleep quality is a complicated process and not all the activity monitors are best at it. To check the sleep quality, there are a number of lab tests used for the purpose which measures brain activity, eye movement, heart rate, muscle tension, oxygen level and breathing as well.
Some of the activity monitors claim to measure the different states of sleep like Deep Sleep and light sleep. They use heart rate monitor, body temperature, and pulse oximetry along with accelerometers for this purpose and give more accurate results as compared to normal fitness trackers.
How the Data Is Processed
If you have used a fitness band earlier or if you have read anything about them, you will be aware of the fact that different activity monitors give different results in same conditions. Many bloggers did the tests by wearing multiple trackers at the same time and they got different results.
The Data Accuracy of the activity monitors depends on the two factors.
Number and quality of Sensors Being used in the activity tracker you are using AND
The algorithm is used to process the raw data into information.
We have discussed the different Sensors and their usage in measuring the activities above. Now we will look at the algorithms used to process data.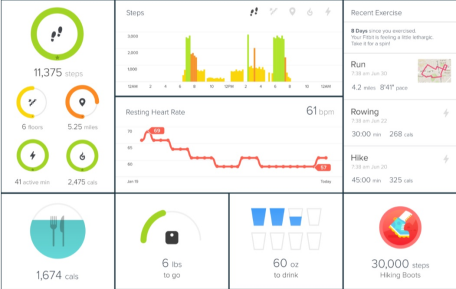 Once the band or tracker you are using has collected your activity data, it now starts processing it to give you results. Every brand uses its own algorithm to process the data and bring the results in front of you. Because the way of processing data is different for every brand and usually brands do not share their algorithms, it is the main reason; we see different results on different activity trackers.
Let's take the example of Step counting. When counting the steps, one activity tracker can ignore a slight movement whereas other activity monitors can consider it as one step. The Threshold for defining the step varies from brand to brand thus the accuracy varies as well.
Similarly, when it comes to talking about calories, different trackers ask for more details from the person using the tracker. Like, Your Age, Gender, height and weight all matter in this regards along with the steps count for calculating the calories burned. Along with steps count, your heart rate and the perspiration rate also matter.
The more accurately the algorithm takes all this information and processes it, the more accurate the results of the activity tracker are. Some companies like MotionX have spent more than $50 million to design more advanced and accurate algorithms. According to the estimates, existing trackers and bands can show different results with a 20% average deviation.
Section 3: How to choose the Best Activity tracker which fits your needs?
With more and more choices to choose from, it has become more complicated to choose best activity tracker for your needs. Earlier most of the activity trackers only used to count steps and sleep monitoring. Whereas for running and other activities, there were other watches but with the advancements in technology, more and more activity monitors are offering a lot of features in one band.
You can now count your steps and measure the calories burnt along with sleep monitoring and heart rate monitoring. You can use the same tracker for swimming and other hyper activities like climbing and running with most of the modern fitness bands available in the market.
One of the other most important factors in this regards is the App to use with the activity tracker. As we discussed above, every activity tracker has its own algorithm, similarly, every brand has its own app and most of the brands support the third party featured rich apps as well.
activity Trackers Are Best For General Use!
If you are a professional athlete like a runner or swimmer and thinking of buying an activity tracker or a fitness band to get a detailed breakdown of your activities, you will be disappointed.
While activity trackers can give you detailed information about your activities they are still not best to use for measuring the advanced metrics required for different sports.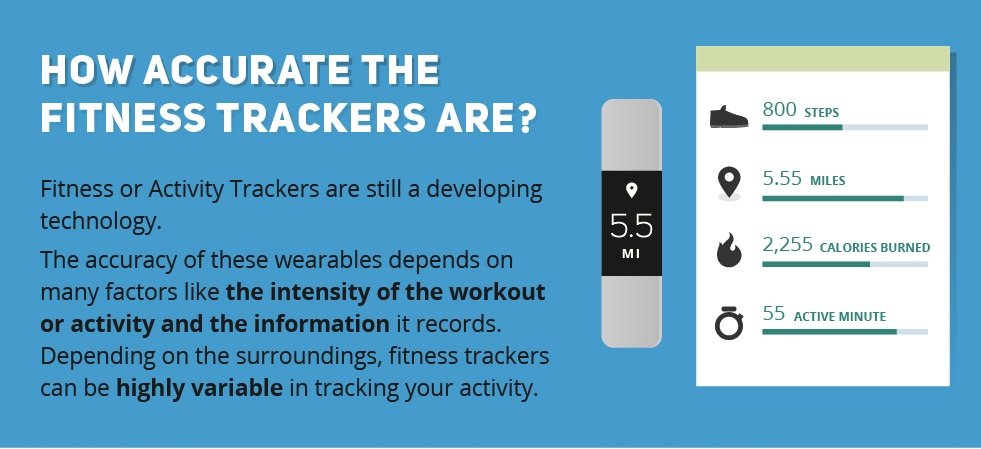 Key Factors To Find The Best Activity Tracker For Your Needs: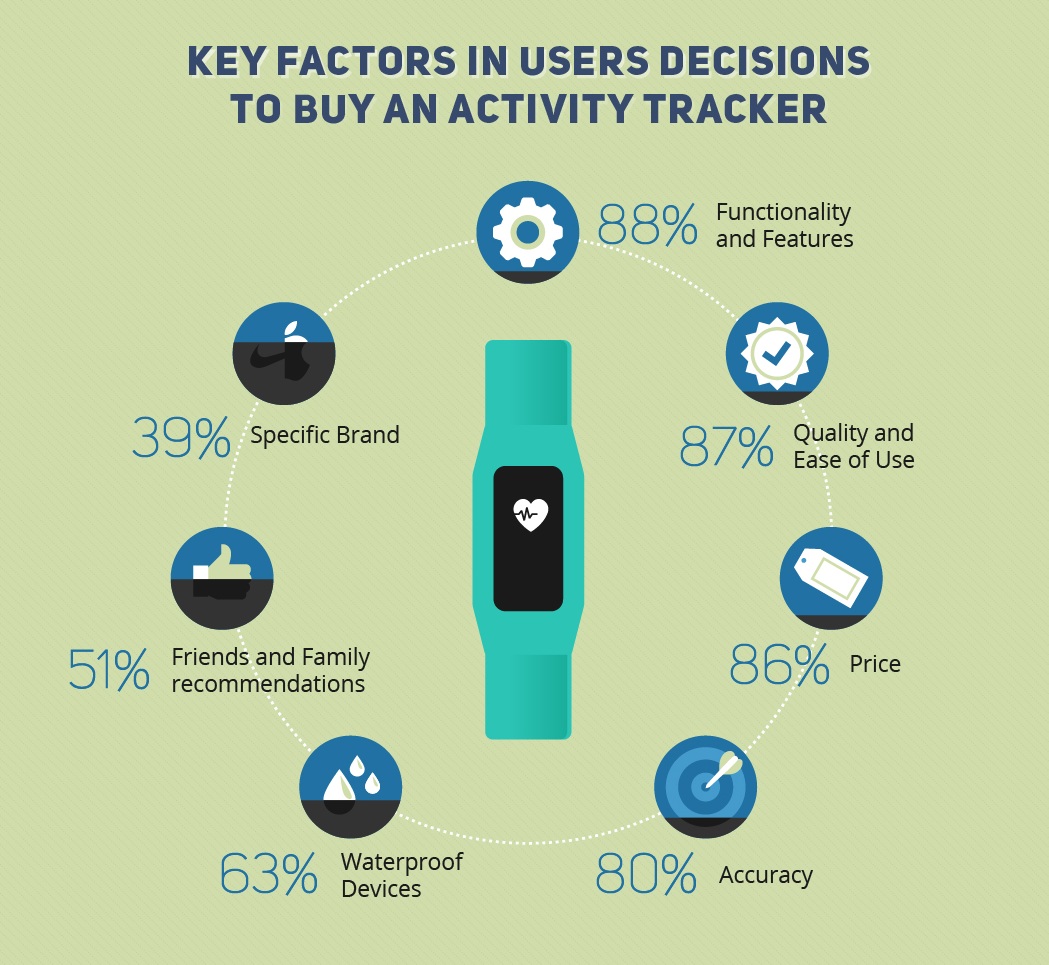 1) Ask Yourself the Question. Why Do You need an activity tracker or band?
Before you go and buy a fitness tracker, you should completely understand your own requirements. Why do you need one is an important question to ask yourself. The more you are clear about your requirements, the more easily you will be able to select the best activity tracker for yourself.
Angela McIntyre, the research director at Gartner, sums it very beautifully:
"activity monitors are motivational to people for getting more exercise and living a healthier lifestyle. If there is a particular activity you like, like swimming, make sure the activity tracker and the software are designed for it. People who have a favorite activity that is less common, such as jumping rope, may want to check that the activity is recognized by the software."
So if you are just starting and planning on adding some dedicated time for regular exercise in your routine, a basic tracker that can count steps and measure calories burnt is the good starting point for you. But if you are already spending a good time in exercise and workouts of different nature, you should go for more advanced trackers to fulfill your needs.
2) What Type Do You Prefer? Wristband Vs Clip-on
activity monitors are available in different sizes, styles, and shapes. It depends on you how you prefer to wear it. Depending on the choice, if you feel comfortable wearing it on your hand you can go for a wristband. But if you don't find it convenient for yourself to wear the band all day or all night you can prefer a clip-on which you can clip to your belt, clothes or shoes.
It completely depends on you to choose between the two options. Most of the modern trackers come with a screen to show you your activity at runtime. So it is important for you to wear your tracker in a way you can easily note the readings when required.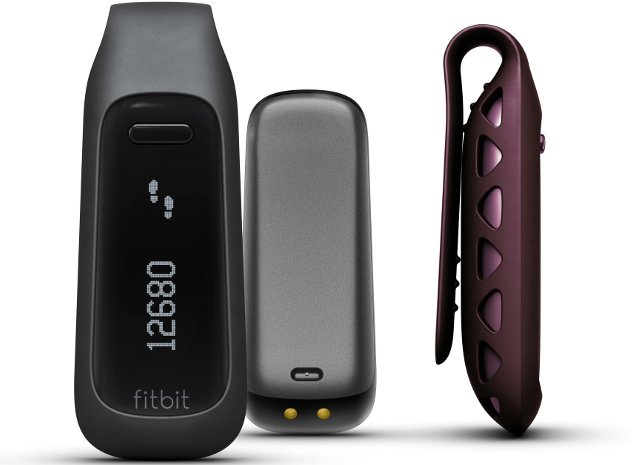 3) What Features Do You Need?
Once you have clearly understood your needs, you can easily decide which features you will be needing in the activity tracker which is the best fit for you. Almost all the fitness trackers come with built-in features for step count and measuring calories burnt. Sleep monitoring and distance calculation are also now standard features of fitness bands.
a) Water resistant fitness trackers will help you take a shower and swim without taking it off.
If you have involved in water related activities, you should prefer the waterproof fitness trackers. You should know the difference between the waterproof and splash-proof trackers. While waterproof activity monitors work fine if you take a shower or you do swimming, splash-proof trackers will only save it from light water contact like sweat.
While waterproof fitness trackers work fine in water and will give you some readings of your swimming activity, not all waterproof trackers will give you accurate results. So if you are looking for a activity tracker for your swimming needs, you should make sure to read the specifications of the band first.
b) Heart Rate Monitoring is critical especially if you are 35+.
Optical heart rate monitors are becoming more and more common among the activity monitors. With the advancements in technology, these optical heart rate monitors track the heart rate with a lot of accuracies. For instance, the optical rate monitoring technology used in the Apple Watch gives results as accurate as of the ECG. But again not all sensors are made equal.
Most of the activity trackers, having optical heart rate monitors, become useless with a little contact with water or sweat on the skin. So if you are looking for a tracker for your swimming activities, the old chest-strap heart rate monitors are still your best choice, which uses the electrical impulses to measure your heart rate.
c) GPS is a must have for runners but it eats battery very fast.
If you are a runner, cyclist, or a hiker, you should prefer the fitness tracker with built-in GPS. While there are a lot of GPS smartwatch available in the market, most of them lack the heart rate monitoring and other key features of the activity trackers which can be really handy for you.
The GPS-enabled devices to pinpoint your exact location, measure your speed, and tell more accurate results as compared to the accelerometers. On the other hand, because GPS uses the satellites for communication, it can be slow responding to some conditions and can drain the battery of your tracker more quickly.
d) With Screen or Without Screen
There are activity monitors in the market with a screen and without the screen. It is completely your choice i.e. what do you prefer. Most of the activity trackers which have screens show some very basic information like steps count and time etc. Still, you will be relying on your smartphone and the app for detailed information and data analysis.
e) Long Battery Life means you can collect more data without breaks
If you have used the feature phones, you know how poor the smartphones in the battery area are. The same is the problem with smartwatches and activity monitors. Most of the smartwatches need to be charged at the end of the day which means you need to take it off. On the other hand, most activity trackers have a battery life of at least 7 to 8 days which means they can keep tracking your activity 24/7 and give you more accurate results.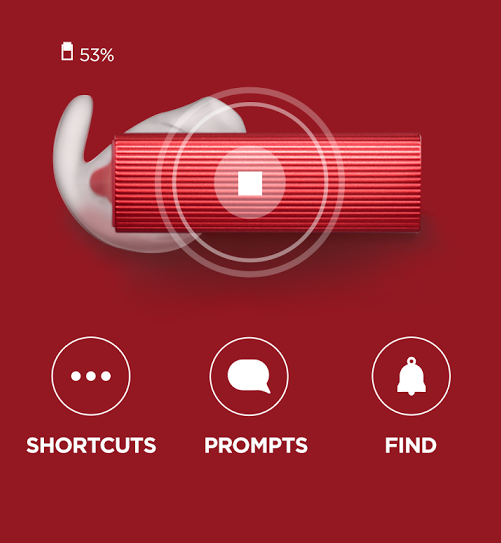 f) Silent Alarms with vibration only wake you Up!
Some of the activity monitors and clip-on offer the alarm feature. This can be very handy in cases when you share your bed with your spouse but you don't share the wake-up time with him/her. In such cases, your wristband starts vibrating and only you wake up instead of your whole family.
g) Sleep Tracking can help you work on your sleep disorders.
We have discussed earlier how the activity trackers track your sleep. Although many modern trackers use different algorithms to track your sleep, they are still mostly dependent on your movements in sleep. But If you are working on sleep disorders, you should choose the activity trackers which not only use the accelerometers for sleep tracking but also use the optical heart rate monitor to check other important factors like oxygen level.
4) Data Syncing And Compatibility
The activity monitors track your activity, collect the data and then send this data to your smartphone. That is why it is important to make sure that the fitness tracker, you are going to buy, is compatible with your phone or not. Most of the trackers work fine with iOS and Android OS but many of them do not work with the Windows Phone.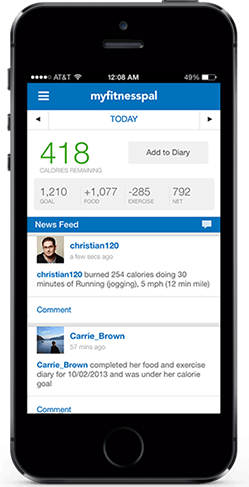 Similarly, some activity trackers transmit data automatically to the phone once paired whereas some require pairing again and again. You should choose the tracker with these things in your mind as well.
5) Companion App is Feature Rich or Not
The most important part of the data has been collected is to analyze and present it. This job is done by the companion apps for activity monitors that are installed on your Smartphone. You should take care of several things before choosing the brand from the app perspective. The companion app should display details clearly, should be simple in design, and should allow you to sync with other third-party apps like MyFitnessPal. Similarly, the sharing feature of the apps is also very important to share, compare and compete with your friends and family. This plays a vital role in motivating you.
Most of the fitness apps also allow you to lodge details like food intake and other nutritional details. Similarly, some apps let you distinguish between the workouts to calculate the data more accurately.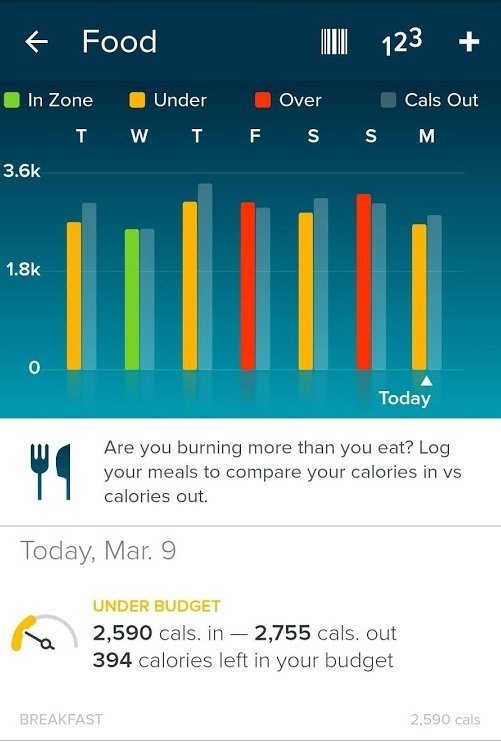 One of the main factors to focus from the app perspective is different features on different apps for iOS and Android. Like there are more features on the iOS app of a brand as compared to Android, which is frustrating. If downloading and using the app without the tracker is difficult, you can still go to Apple AppStore and Android Play Store to read reviews and comments about the app.
Talking, in general, every fitness tracker has its own features and lacking. That is why it is most important to understand your needs and then decide the device accordingly.
6) Check the Strap or Band Size
Most of the activity trackers and bands come in the different strap (band) sizes so one can adjust the band or tracker to his/her wrist perfectly. It is important for the wrist tracker to be in contact with your wrist all the time especially if your tracker comes with heart rate monitor.

Almost all the good brands provide the sizing guides so you can find the right size for you by measuring your wrist circumference. Like you can check Microsoft Band 2 Sizing guide, Fitbit Charge HR sizing guide, and Garmin Vivosmart HR sizing guide on the respective links.
Remember, each model of the same brand can have different size requirements like Microsoft Band and Microsoft Band 2 have different sizing requirements.
Section 4: How to use your fitness band effectively?
So, you have either bought a fitness tracker that fits your needs or you have decided the best one for you. Great Job!
But Hye…! It's still the 'Job half done'!
As we discussed in the beginning, only 1 out of 10 people use the activity monitors on the regular basis after some period.
Why is that So?
1) Human nature of ditching 'old things' which were quite appealing some days ago?
2) No Motivation? Lack of Goals, or losing the faith after expecting a lot from yourself and the fitness tracker you have.
The most important thing is to use your fitness tracker on the regular basis and get the most of it. And we will be discussing in the next lines how you can use your fitness tracker effectively.
Be Realistic – Fitness Tracker will not do the magic for you:
Like any other tool or device, the fitness tracker does nothing itself. It will never do a magic to make you fit but it is you who can bring the change by using the tracker properly and regularly. That is why it is most important to set some realistic expectations from your tracker. As we have already discussed, activity monitors are still not accurate, so it can be a frustrating factor but on the other hand, fitness bands can be the biggest motivation you have.
This is the same like you buy a trade mill to lose weight and stay active, but unless you use it properly, you are not going to get anything from it. So the most important factor is to bring change in yourself and stay focused and consistent.
Wear it Always to get more accurate results:
Although this is certain that you will be wearing your band most of the time but it is very important to wear it always, no matter what you are doing. Definitely, your tracker will never count the steps if you have taken it off your wrist and this will result in false results at the end of the day.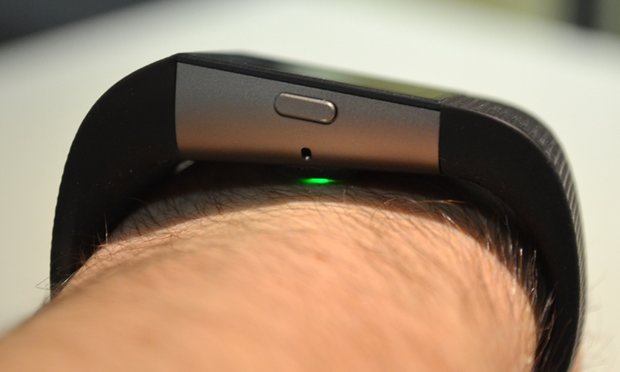 That is why it is very important to buy a fitness tracker which is comfortable for you and its size is according to your needs. Most of the modern fitness bands and activity monitors are designed considering this that you will be wearing them 24/7.
Similarly, taking your tracker off your wrist can result in forgetting to wear it again for a certain period of time. Suppose you put your tracker on charging and go for a bath and then you go to office forgetting your tracker at all. Now coming back and picking the tracker is not something you will be willing to do but this will result in wrong numbers and you will start finding it troublesome when analyzing the data.
So it is very important to wear your tracker always and whenever you take it off put it near to other important stuff like your Car Keys and your phone.
Set The Small Targets and Goals which are achievable:
This happens with every one of us and always. We are pumped and start doing workouts and exercise without a proper plan. And after some time, all our motivation fades away and we are back to our routine.
But activity monitors can help us in this regard. Being more active a day is easier said than done because the standard step goal is 10,000 steps in almost all the trackers but we take only 5000 or fewer steps per day. If you think, you will double your steps in a day or two, it is unrealistic. Instead, you should try to achieve this ultimate goal of taking 10000 steps on the daily basis gradually.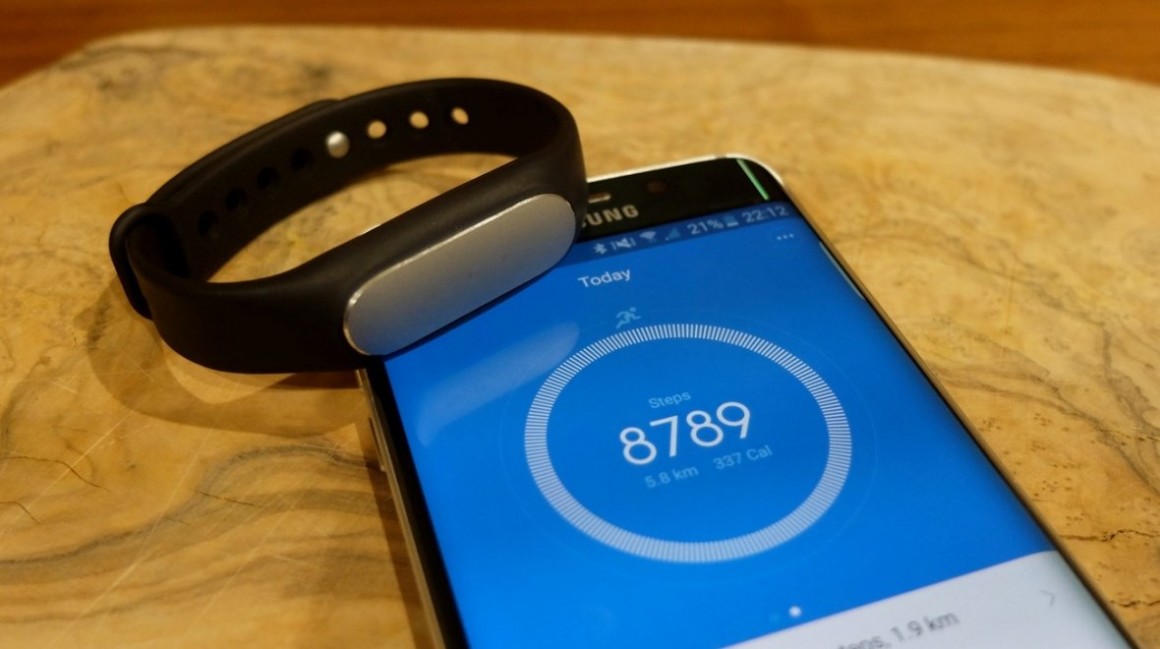 First, you should start observing your daily habits by wearing the band for a day or two, then you should find the ways when you can walk more like using stairs instead of an elevator, parking your car away from your office, and going on foot for shopping in the neighborhood instead of using the car. This will help you achieve your targets and goals the whole day instead of doing the whole activity or workout in a given period of time.
Similarly, do some research by reading about fitness levels for different people of different ages, gender, and weight! Find what is appropriate for you, then break this ultimate goal into further small goals and try achieving them in a month or two.
This slow and steady approach will help you change your old habits a lot.
Go Social and Connect With Others:
You can start with a lot of enthusiasm and energy for a week or a month after you buy your fitness tracker. But soon you will get tired of the routine and you will need some motivation to carry on. This is where you need your friends or family members to join you. Ask your close friend or a family member to start participating with you using the tracker and you will find the differences.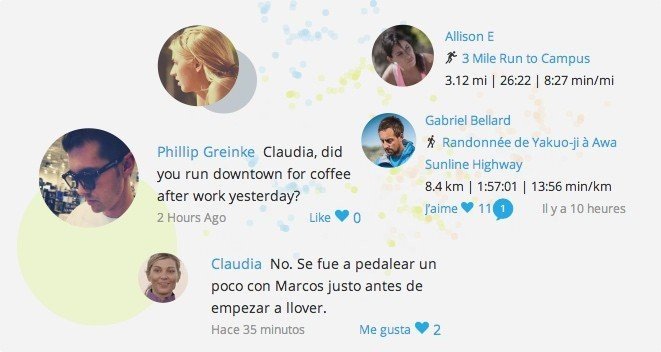 You both can set daily challenges to compete and use it as a motivation to remain active for a longer period of time. You can also join social communities and find the people like you and start competing with them to achieve your goals.
Keep Logging Details in the App on a Daily Basis:
We do different types of activities on daily basis. Going to a washroom, crossing the road, and taking a long walk in the park for an hour or so are all different activities that need a different amount of energy. The fitness trackers will count them all as steps and you will have to keep your activity data more up to date by inputting different information. You can use third-party apps like MyFitnessPal and MapMyFitness to get an accurate picture of your steps at the end of the day.
Similarly, the best fitness trackers will keep a log of how many calories you are burning but what about the calories you are taking? You should start logging your food intake details in the app as well to get the complete picture and analyze the data in a correct way.
Section 5: Conclusion: Do Activity trackers worth your money?
Do activity monitors worth it? In Short, Yes! With reasonable expectations, you can take a lot of advantage of the activity and fitness trackers.
The advancements in the latest technologies and the growing use of smartphones will eventually lead to more robust, featured rich and accurate activity and fitness trackers. Similarly, we will be seeing the growth in the usage of activity monitors with technological advancements.
Right now, we can see there is very little difference between fitness trackers, a GPS running watch, and a smartwatch. Most of the activity monitors are now offering all these features. Although the technology is used today is still not accurate but still, the fitness trackers are one of the most important motivational tools to keep you on track and have a check on your daily activities.
Depending on your requirements, if you only need to get information or more accurate advice than just simple guesswork, activity and fitness trackers are the best fit for you. On the other hand, if you are professional athletes and your requirements are more complicated, you should go for the dedicated watches or straps available in the market.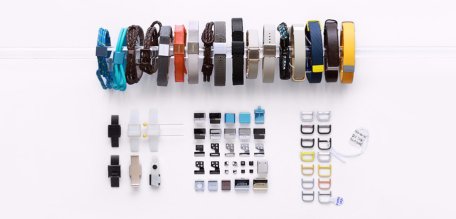 You can also use your Smartphone for getting details of your daily activities. The Apple Health App and Google Fit on Android do a very sophisticated job and give you very detailed results in this regard. Or you can prefer a smartwatch if you want the features of your phone on your wrist. But what makes fitness trackers more appropriate is their battery life which is normally 5 to 7 days as compared to the 18 to 20 hours battery life of smartwatches.
In the end, what is most important is to stay active and keep a check on your health and fitness to improve your quality of life. And the best fitness trackers can be a useful motivation tool for you to keep running walking or doing what you like the most.
Have a look at this infographic to get more details about the statistics related to activity monitors.
Share the Infographic On Your Site
<p><strong>Please include attribution to http://mobilesiri.com/ with this graphic.</strong></p><br /><br /><br /><br /><br /><br /><br /><br /><br /><br /><br /><br /><br /><br /><br /><br /><br /><br /><br /><br /><br /><br /><br /><br /><br /><br /><br /><br /><br /><br /><br /><br /><br /><br /><br /><br /><br /><br /><br /><br /><br /><br /><br /><br /> <p><a href='http://mobilesiri.com/wp-content/uploads/2016/07/best-fitness-trackers-infographics.jpg' alt='Best Fitness trackers Infographic' width='540px' border='0′ /></a></p><br /><br /><br /><br /><br /><br /><br /><br /><br /><br /><br /><br /><br /><br /><br /><br /><br /><br /><br /><br /><br /><br /><br /><br /><br /><br /><br /><br /><br /><br /><br /><br /><br /><br /><br /><br /><br /><br /><br /><br /><br /><br /><br /><br /> <p>