Looking for smart home stuff? Something like you can remotely control? Well here is something that will be of great interest to you; some best smart switches and plugs.
A smart switch and plug is a device that is plugged into your wall outlet. The plug also has an outlet, so you may call it something like an outlet extension. Rather than plugging your appliances into the wall outlet, you would plug them right into the smart switches and plugs.
So what's the advantage of smart switches and plugs as compared to ordinary switches and plugs?
The very advantage of smart switches and plugs is that they can be controlled remotely via some application on your smartphone. Some of the best smart switches and plugs are re-programmable so that they can turn on or off automatically during specific hours.
Things you should consider while buying some best smart switches and plugs:
1.) Automation controlling.
2.) Compatibility.
3.) Connectivity.
4.) Weather endurance.
Best smart switches and plugs comparison
After having detailed research on some best smart switches and plugs for various electronic appliances, downloading, and using apps, we have found the top 10 best smart switches and plugs just for you!
All of these switches and plugs are easy to set up and come with a better range of useful features such as customizable alerts. They are Android and iOS compatible and integrate with other smart home protocols and devices. Have a look to know the detailed features of each smart switch and plug.
Best Smart Switches and Plugs
Features
Combability
Connectivity
Kasa Smart (HS100) Plug by TP-Link
Compact, standard smart switch features, customizable alerts, notifications
Android, IOS apps
Wi-Fi, WeMo Motion Kit, WeMo LED lighting, Amazon Echo, IFTTT
Wemo Mini Smart Plug
compact,smart-switch features, google assistant, Apple HomeKit, Alexa
Android, IOS
WiFi, Alexa, Dot, Amazon Echo,
Kasa Smart Plug Mini 15A
White LED backlight, a button for manually switching, schedule commands, turning electronics on and off, dimmer, monitor, energy usage, Bluetooth location tracking, Presence technology
IOS, Android
Alexa, google home and IFTTT
iDevices WiFi Smart Plug Switch
an external nightlight, dual-outlet, command options, organization, scenes function
HomeKit
the iDevices app, smart home integration app
Wyze WiFi Smart Plug
monitor and control devices, Save energy usage consumption, create schedules, set alerts
Alexa and google assistant, IFTTT
Wyze App
2.4GHz Wi-Fi
Lutron Caseta In-Wall Wireless Smart Lighting Kit
Geofencing, Smart Away, Management Scenes, Customizable themes, Light controls
IOS
Alexa, IFTTT, Nest, Wink, Apple HomeKit
Kasa Smart Plug
Two outlets, nightlight LEDs, USB charging port, Rules and Scenes, temperature and humidity readings
IOS
Wi-Fi
GE Plug-in Smart Switch
Bluetooth, scheduling, countdowns, sunset and sunrise synchronization, the connection indicator
IOS, Android
Wi-Fi
iHome ISP6X Smartplug
Monitor and control power consumption, voice assistant, scheduling
IOS
Amazon Echo and Apple HomeKit
iHome iSP5
Indicator button, LED, Voice assistant, multiple user options, account edit, thermostat setting, Timer, Scenes
Android, IOS
IFTTT, Wi-Fi, Apple Home Kit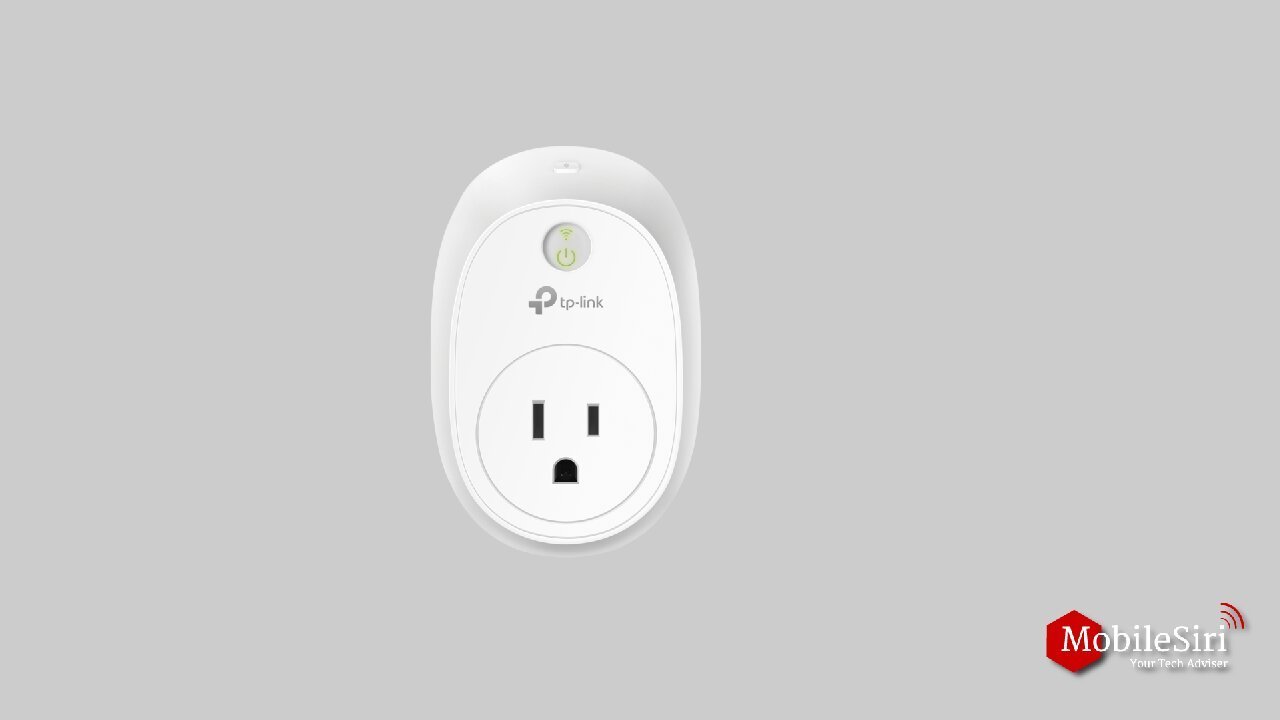 Looking for some multi-supporting smart switch? Well, we've got just the thing for you then…
Kasa Smart Plug is a consistent performer that comes with all the standard smart switch features. It is capable of controlling many devices remotely including options for scheduling, connecting with Android and iOS apps, and integrating with smart home devices.
Also, it monitors energy consumption and emails you reports about the usage. The KasaSmart Plug is compact and thus delivers smart features to one socket in a duplex outlet without blocking the other. The switch conveniently connects to Wi-fi without requiring any hub. Moreover, it offers you customizable alerts and notifies you whenever the switch is turned on and off. The switch features a power button on the top that illuminates when in use. The Kasa apps compatible with Android and iOS offer on-off options, timers, rules, and energy usage information. These apps include photos of each device as well. In addition to that, it effectively integrates with Amazon Echo(voice control), Google Assistant, and IFTTT, being one of the best smart switches you will ever find.
Something pretty smart? Right?
Pros
1 Kasa Smart Plug is UL certified to switch up to 15A.
2 It controls several devices remotely.
3 It is compatible with a number of home platform products.
Cons
1 It does not provide an option for adjusting the light brightness.
2 It does not offer Apple Home Kit support.

---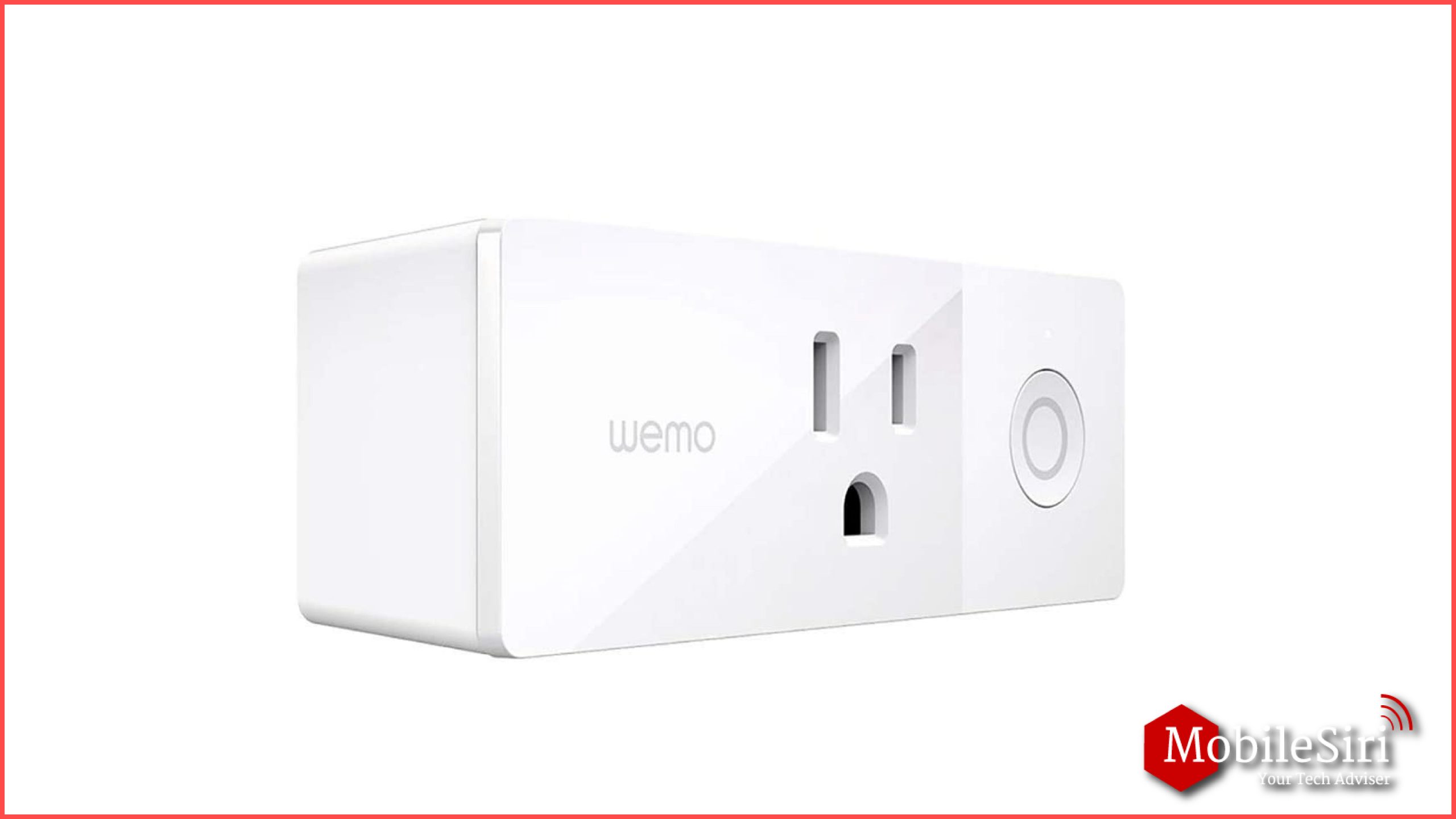 Wemo Mini Smart Plug effectively performs all the standard smart switch features. It works with Apple HomeKit, google assistant, and Also, and it can work with Alexa thus allowing users to control it with Dot, and Amazon Echo. The device is compact, letting you adjust two Mini smart plugs in the same outlet.
Moreover, You can control your home appliances, lights, and fans remotely by just plugging in Wemo Mini smart plug in the wall, you just need WiFi( 2.4GHz) and install the Latest free Wemo app for the setup. You can schedule the appliances to turn on or off automatically. Also, you can group devices and create schedules, scenes, and energy usage reports. The device has support for Apple HomeKit that lets you group the switch with other HomeKit-enabled devices, making it simply wow!
Pros
1 It is compatible with Android or iOS 9 or higher.
2 No subscription required.
3 It has Alexa, Google Assistant, and Apple HomeKit support.
Cons
1 It takes 10 to 15 minutes to set up.

---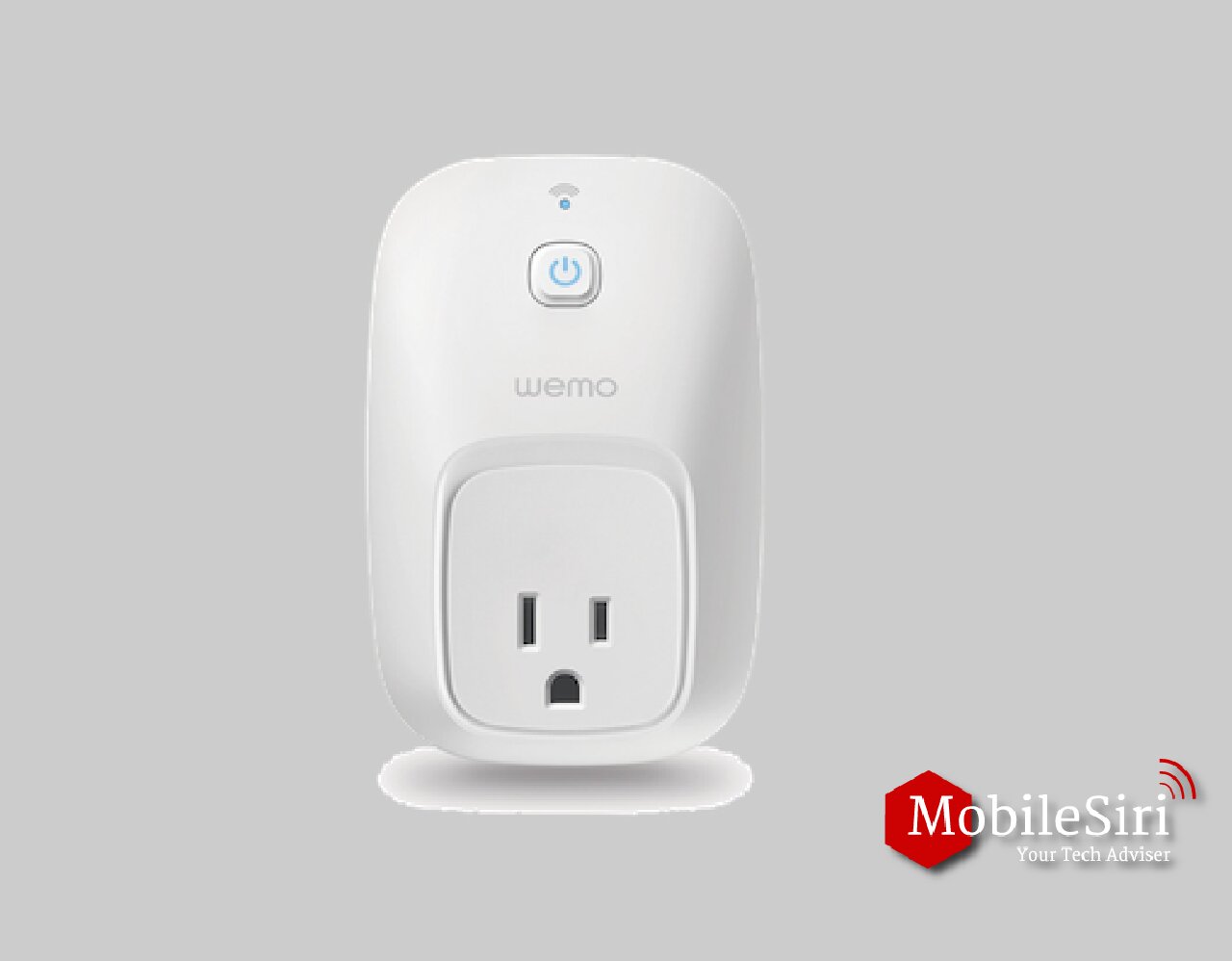 Off to buy a smart plug? Something outstanding, the very best smart plug?
Well, we've got one of the just perfect a one for you……
WeMo Switch Smartplug is a compact switch with a glossy white face. It can control your light, fans, and small appliances remotely from your smartphone or tablet. Just plug in a WeMoplug, install the free WeMo app. The body of the switch is big as compared to other WeMo plugs. The device can turn on and off your light, fans, or appliances anywhere in the world by setting on and off times. The switch comes with various app features such as schedule commands, turning electronics on and off, etc. Also, you can use it as a dimmer, monitor, energy usage, and integrate it with Nest thermostats.
Another interesting feature of the WeMo Switch smart plug is the "Away Mode" the lights will turn on and off randomly to show somebody's presence at home while you are away from home just to confuse intruders. Lastly, the present technology is precise and effective. Overall, it is a better investment as compared to other smart plugs.
Making it low-priced, the best smart plug you'll ever buy.
Pros
1 WeMo Switch Smartplug features a precise presence of technology.
2 No subscription is needed.
3 The device can work with Nest Thermostat.
4 It can control your appliances and light remotely from your smartphone.

---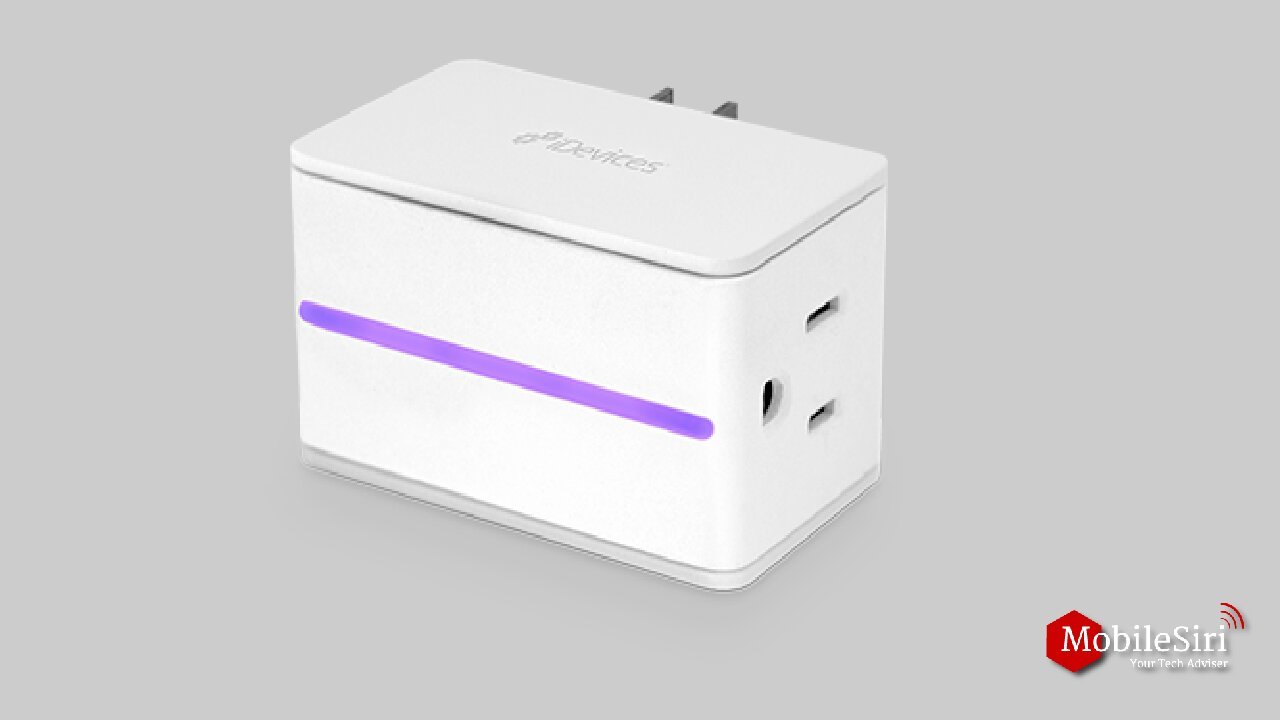 iDevices Switch is a perfect combination of aesthetics with function. The device can be set up and running within minutes. It connects with the iDevices app, and smart home integration app, and is HomeKit compatible. The app effectively guides you to interface with various command options from turning the switch on and off and scheduling its activation. The switch includes an external LED nightlight thus glowing your house with more style, yet being the best switch you need.
Moreover, it provides a side-facing outlet and has a compact design. The switch also monitors your energy consumption such as consumption and estimated costs. One of the significant features of iDevices is its organization. It allows you to segregate your home and tell Siri to control a whole zone. Another practical feature of the outdoor switch is the scene function. It lets you send commands to your switch even if the Wi-Fi is off. The iDevices Outdoor Switch is an excellent choice for those who want to string up their holiday lights and set them on a schedule.
Pros
1 iDevices Switch has a power tracking feature.
2 It features the function of a scene.
3 The switch responds to Siri, Amazon Alexa, and google assistant and can control your smart home by using your voice.
Cons
1 It is a bit expensive.

---
We've another amazing yet best smart switch for you and it's, D-link Wi-Fi smart plug which is a multi-tasking, compact, and easy-to-use device. It allows you to monitor and control your home electronic devices from any place. The mobile app will let you switch devices on and off, monitor energy usage, create schedules, and set alerts. The device features a thermal sensor that will prevent your devices from overheating.
Once you are controlling your device remotely through the app and use schedules, then you don't need to worry about leaving the device on while you are away. All you need to do is simply push the Wi-Fi Protected Setup (WPS) button and turn on your home D-link router to establish a secure connection. The smart plug will automatically be added to your list of devices on your smartphone or tablet app and get you started right away.
Beauty, isn't it?
Pros
1 It can work with Alexa
D-link Wi-Fi smart plug features a thermal sensor.
2 It effectively monitors the power consumption of connected devices.
3 It easily connects to existing Wi-Fi with WPS and does not require any additional hub.
4 You can instantly turn on and off devices on your smartphone or tablet through a D-link smart plug application.
5 IFTTT compatible Pair with any IFTTT-enabled product or app to connect your Wi-Fi Smart Plug to the world

---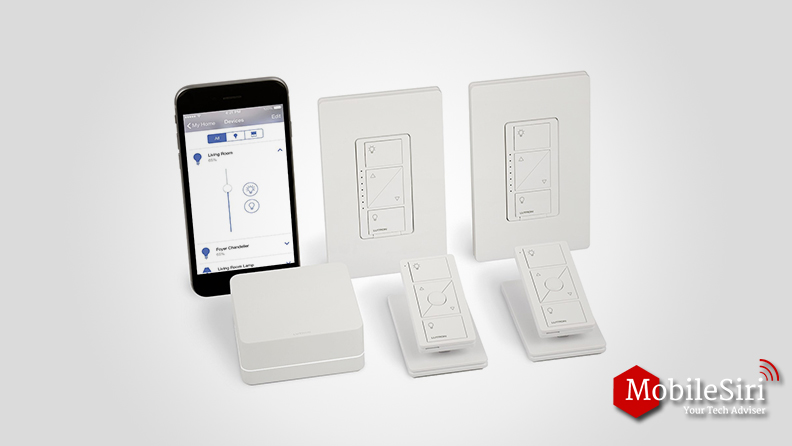 With Lutron Caseta In-Wall Wireless Smart Lighting Kit you can automate and control your devices remotely. It effectively works with Alexa, IFTTT, Nest, and Wink. It is the best smart plug for Apple HomeKit. The switch is available in a number of colors and tones that look quite fancy. It features a top button that brings light to full brightness, the middle button allows for fine adjustments whereas the bottom one fades them out. The switches communicate using radiofrequency for maximum reliability and minimum interference.
Fancy, right?
Moreover, Lutron's app has an organized design with customizable themes. Simply tap to control individual lights right from the home screen or set up lighting "scenes" to activate with a tap later on. It also lets you group multiple lights into rooms and zones. In addition to that, it allows you to relocate the light controls from your iPhone's control center, adding some more comfort to your life.
Besides this, Lutron offers some special features such as geofencing and Smart Away. The geofencing mode permits you to let the lights turn on and off automatically as soon as your phone enters and exits the area surrounding your home. Whereas the Smart Away features automatically cycle lights on and off in the evening. Overall, Lutron's connected light switch performs exceptionally well. They are easy to install, program, and use on various popular programs.
Told you already it's one of the other best switches on the list, just for you.
Pros
1 The Lutron app is well designed and easy to use.
2 It comes with geofencing, Smart Away, and scene management features.
3 The device efficiently works on several home platforms.
Cons
1 It requires a hardwired Ethernet conne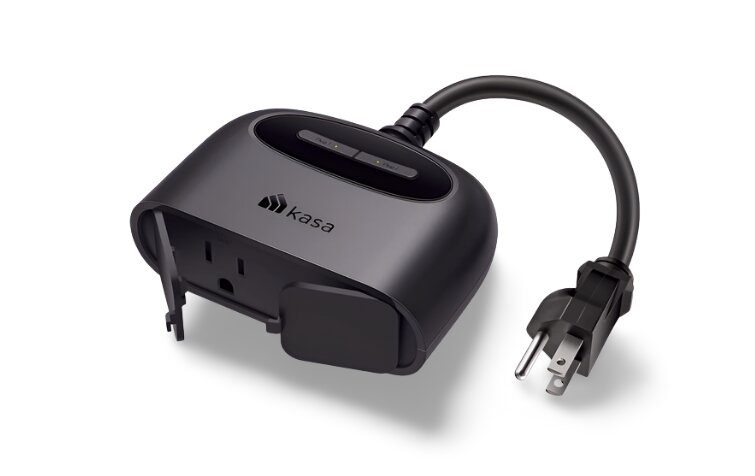 The Kasa outdoor smart Plug combines two outlets in one device along with a USB charging port for charging an iPhone or iPad. It uses Wi-Fi and connects to your home Wi-Fi network. Devices plugged into both outlets can be controlled separately. Next to each socket is a LED light. The light turns green when the outlet is turned on. An option for turning it off is also available. At night, the glow serves as a muted night light which looks pretty appealing.
Looking for some personalized stuff? Well, here it is…
The Kasa app gives the user a physical way to control the device. It is designed into various sections such as home, scenes, rules, settings, and devices. The app lets you turn on and off the device, rename it, give it an icon, and adjust the brightness of the LED. It displays all the connected devices, temperature, and humidity readings.
Moreover, it can also be used to control the entire home setup. With Rules, the outlet can be programmed to switch on and off at a specific time. Also, the Rules can be set up around an event such as the Sun setting. Overall, the app has a nice design with great features such as Wi-Fi-connected sockets, USB charging port, organization into multiple zones, and much more.
Pros
1 Kasa outdoor Smart plug controls each appliance individually through the app or voice assistant.
2 It supports a WiFi range of up to 300 ft.
3 It is IP64 water-resistant.
4 The 3 Rules and Scenes are very useful.
Cons
1 It can only use as a remote to turn on/off appliances or devices.

---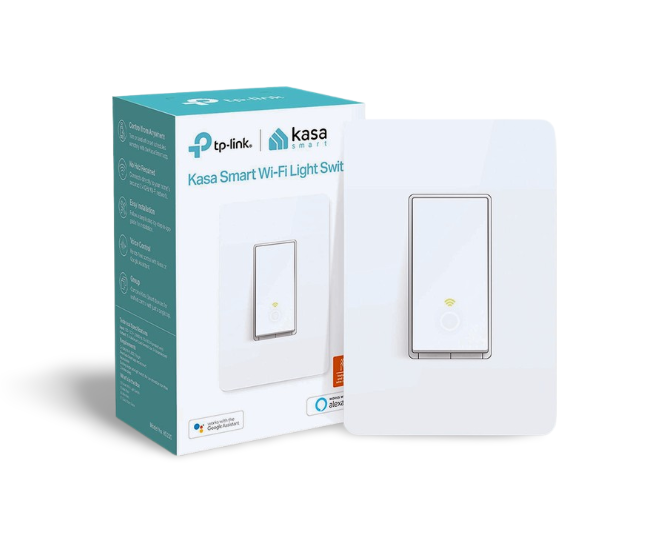 Thinking to schedule your lights when to switch on and off, in your absence? Sit back and relax we have Kasa Smart light Switch provides a quick and easy way to automate your lights by using your smartphone. The switch is well built and works reliably. The switch uses Kasa app for IOS and Android handsets to light your home. This Kasa smart light switches require neutral wire, No need of complex switch wiring just need 2.4 GHz WiFi.
Something amazing, right?
The app offers schedules, countdowns, sunset and sunrise synchronization, and can control light brightness and much more. The smart switch is designed vertically so that it could not occupy the space of other outlets. Moreove,You can also set action timers up to 24 hours in advance to switch power on and off, making it one of the best smart switches.
Pros
1 Kasa Smart light Switch quickly and conveniently automates the lights.
2 It offers scheduling, countdowns, sunset synchronization, and various other features.
3 It features away mode to switch on and off randomly in your absence to trick thief.
4 Lightning is controllable from a smartphone without a Hub or router.
5 It works with Alexa.

---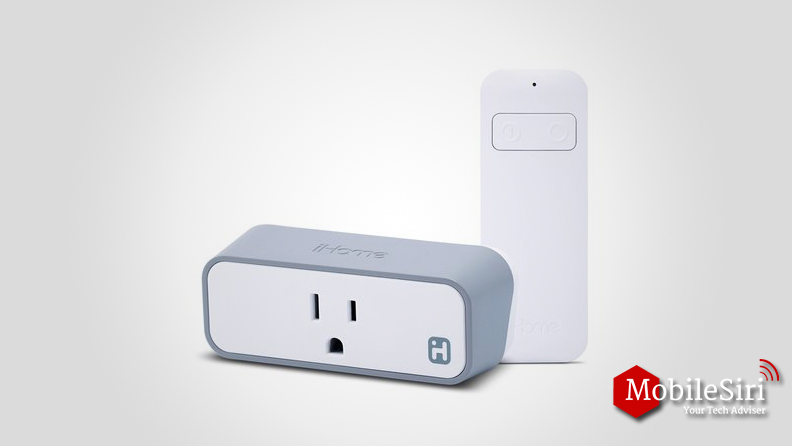 iHome ISP6X Smartplug works with the foremost smart home platforms such as Amazon Echo and Apple HomeKit. Best smart plug for the home kit. The device introduces new energy monitoring while connected to various platforms. You can control the plug using Siri and Alexa as well. It allows you to organize the plug among several devices thus coming up with a full home voice control. It allows you to control power to devices plugged into it from your smartphone or voice assistant.
In addition to that, you can also monitor the power consumption of devices and set schedules for it. As the device is Wi-Fi enabled, it does not require any hub for operation. An indicator is positioned on the side that tells you whenever the switch is connected to Wi-Fi. Another button is present just below the indicator that allows you to control the smart plug manually as well as compared to all other plugs iHome is the best smart plug The smart plug comes with a remote. Also, it is remarkably easy to set up. All you need is a 2.4 GHz network available, and the process will take a maximum of 5 minutes.
Pros
1 iHome ISP6X Smartplug works with the leading smart home platforms.
2 It comes with a voice assistant.
3 The device does not require any hub for operation.
Cons
1 It does not have the depth of integration possibilities.
---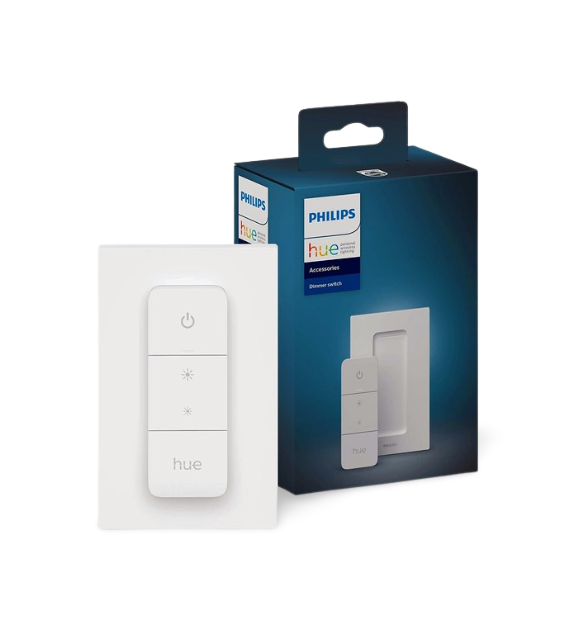 Looking for something extraordinary? Some voice automation stuff?
Philips Hue V2 is just the best smart switch for lights we have for you, it effectively works with your Wi-Fi network and allows you to control the lights remotely. It lets you program your lights with multiple rooms or a zone. It works with Apple HomeKit and Siri, Alexa. The HomeKit brings along software that permits you to control the switch with your voice. The switch is simple, small, and designed to extend vertically. It features multiple buttons for turning the switch on and off, dimming and brightining the lights.
Moreover, It comes with magnetic wall mount. You can also invite other family members to share the control of your device. The Philips Hue app is very responsive. It has four buttons for brightening, dimming or setting your suitable light scenes. It lets you switch them on and off instantaneously.
One best smart switch it surely is! I know you are overwhelmed.
Hear up more…
In addition to that, the timer, scenes, and editing of the users and account options are also made available to you. Overall, it is a great device to organize your home lights..
Pros
1 Philips Hue V2 efficiently control multiple rooms or zone even remotely.
2 It lets you control the switch with your voice.
3 It is battery powered portable switch.
4 It Works with Hue smart lights, fixtures, and accessories

---
Now set up your tech game with these amazing yet best smart switches and plugs. All of them are highly rated and reviewed. These units not only give you full control over your plugged-in devices but also offer you appealing and useful app options. Through the blessing of Wi-Fi, these units are playing a key role in keeping track of energy consumption, turning things on and off instantly, and scheduling for your devices.
MobileSiri.com is a participant in the Amazon Services LLC Associates Program, an affiliate advertising program designed to provide a means for sites to earn advertising fees by advertising and linking to Amazon.com. Read about our Affiliates Disclosure Policy
here
. Amazon and the Amazon logo are trademarks of Amazon.com, Inc. or its affiliates.