By: Rafay Khan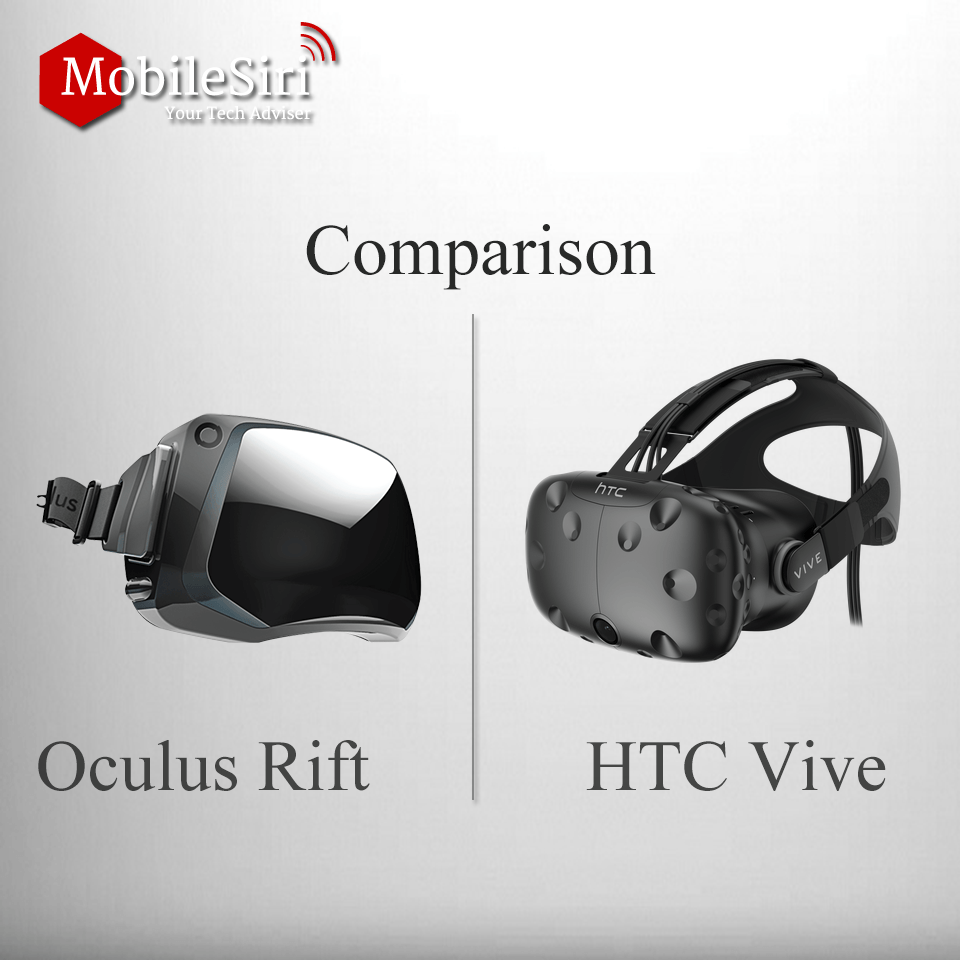 VR technology is getting better and better day by day, with new VR headsets launching every now and then. By the end of this year, we are going to have three different companies offering VR headsets; PlayStation, HTC and Oculus Rift. Currently, Oculus Rift is the top name selling the VR headset.
Today we will be looking at the two latest VR headsets, set to launch this year; The Oculus Rift and the HTC Vive. Let's see how these two dazzling headsets compare with each other in terms.
---
Design:
---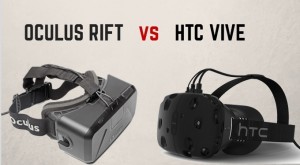 The design, of both of the VR headsets, is pretty bulky yet light enough to strap to the front of your head. HTC Vive has adjustable straps and comfortable padding in the interior of the headset. The Vive is a bit heavier than the Oculus Rift due to its ability to wireless cameras within the tracking space.
Oculus Rift has much sleeker design and smaller footprint with fabric covering parts of the headset. Rift allows you to adjust the inter-pupillary distance (IPD) of the lens so you can move the display inside the headset according to your eyes. Also, the entire optical display is removable too.
---
Display:
---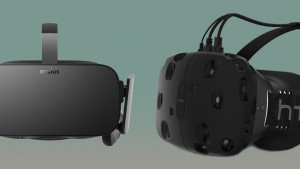 Display won't be your deciding factor between these two devices because both of the devices have a 2160 x 1200 OLED display.
Oculus Rift and HTC Vive are perfectly adjustable on the head. There are some small differences in the intensity of the brightness, due to the difference of design between them.
---
Specs:
---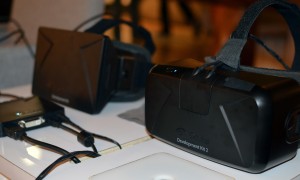 Oculus Rift has a field view of 110 degrees and a tracking area of 5 x 11 feet. Oculus Rift runs on Oculus Home platform. Sensors found on the Rift include Accelerometer, gyroscope, magnetometer, 360-degree positional tracking. On the other hand, the HTC Vive's field of view is at 110 degrees and tracking area is 15 x 15 feet. The Vive runs on SteamVR platform. You are going to find Accelerometer, gyroscope, laser position sensor, front-facing camera on the Vive too.
Both of the devices have built-in audio/mic and HDMI/USB connectivity options.
System Requirements for Oculus Rift:
NVIDIA GTX 970 / AMD 290 equivalent or greater, Intel i5-4590 equivalent or greater, 8GB+ RAM,
And Windows 7 SP1 or newer.
System Requirements of HTC Vive:
NVIDIA GeForce GTX 970 /Radeon R9 290 equivalent or greater, Intel Core i5-4590 equivalent or greater, 4GB+ of RAM
---
Software and Games:
---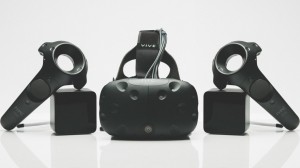 Oculus Rift and the HTC Vive both are most likely to be used for gaming. In software department, the Oculus Rift has an edge over the HTC Vive, due to its full compatibility with the Xbox One, thanks to a new partnership with Xbox. Oculus also allows you to stream Xbox One games to your Oculus headset in virtual reality.
Games currently included on the Oculus Rift are:
Chronos
Edge of Nowhere
Eve Valkyrie
Damaged Core
VR Sports Challenge
Esper
AirMechVR
Lucky's Tale
Good news is this that you will get a free Xbox One controller with every Oculus Rift headset too. Oculus Rift comes with an exciting controller option too. The controller in question is the Oculus Touch controller, which gives you the feeling of being in the actual game.
HTC Vive runs on Steam platform which has already millions of active signed up users. Companies like Unreal engine 4, Epic games, jMonkeyEngine, Elite Dangerous have already announced its support to HTC Vive. The controllers on the HTC Vive are very similar to the Oculus Touch.
Games currently playable on HTC Vive are:
Fireproof Games;
fantastic 3D doodling game
Job Simulator from Owlchemy Labs
Surgeon Simulator from Bossa Studios
Blu from WEVR Labs
Conclusion: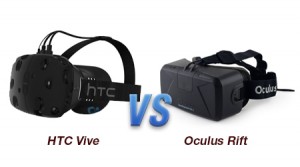 From the early verdict, it's hard to call a winner between both of the headsets. Both of the headsets have lots of similarities, but the difference to note here are how these two devices take the most out of the specs. While the Oculus Rift is designed for seated position primarily, the HTC Vive is meant to be used while moving around in a mall space. We have to wait until both headsets are finally out in the market.
MobileSiri.com is a participant in the Amazon Services LLC Associates Program, an affiliate advertising program designed to provide a means for sites to earn advertising fees by advertising and linking to Amazon.com. Read about our Affiliates Disclosure Policy
here
. Amazon and the Amazon logo are trademarks of Amazon.com, Inc. or its affiliates.