Jailbreaking a smartphone has its perks, but most of the times doing so isn't an easy task. When jailbreaking a device it is important to be careful and back up all existing data on your smartphone and to be very careful. In this article, we are going to show you a simple method to jailbreak Windows phone.
There are a lot of different methods to jailbreak Windows Phone but this is by far the simplest of them all. This method is applicable to smartphones running Microsoft Windows 8, 8.1, or 10.
Things you need to do before jailbreaking your Windows Phone:
There are two things that you need to do to began the jailbreaking of your smartphone. What you need to do is download and install the following pieces of software of your PC. After you are done you will be ready to begin jailbreaking your device.
1. Windows Phone SDK:
Software Development Kit for Windows Phones. Make sure your PC is running a Windows 8/8.1. The file you would download would be an ISO file. Mount it on your CD/DVD drive, run the setup and install it. Download it from here.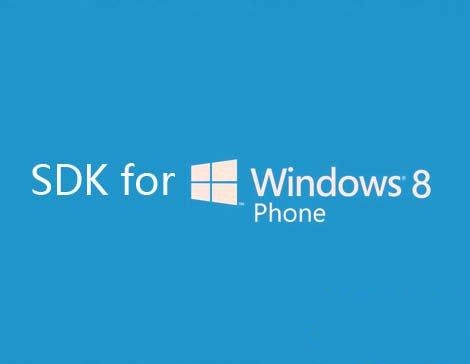 2. aiyingyong_pc_v4.6:
This software is basically a tool for unlocking your Windows Phone. Unfortunately, it is in Chinese, but this tutorial will guide you how to use it appropriately. Download it from here.
How to jailbreak Windows phone 8, 8.1, & 10:
1. First of all, make you have downloaded the aforementioned programs and have installed them on your PC. Then run the unlock tool and a window will be opened.
2. Notice the phone icon on the window as it will be indicating that the phone is not connected to the PC.
3. Now connect your PC via a microUSB cable.
4. The phone is now establishing a connection with the PC. If the connection is successful, you must see a window exactly like this one: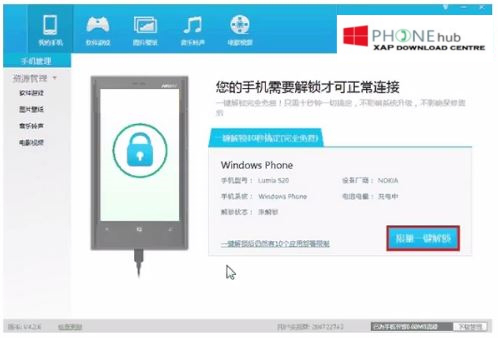 Notice the image of the smartphone and the icon of a logo on it. This indicates that your device is currently locked. Click on the blue button on the right side to start the unlocking procedure. The software will then unlock your smartphone is about 10 to 15 minutes and you are done. Your smartphone is now unlocked and you can now enjoy all the perks of being a super user.
Below is a complete video tutorial that will further guide you on how to jailbreak your Windows Phone, be sure to check it out if you encounter any problems.
How to jailbreak Windows phone 8, 8.1, & 10 Video Walkthrough:
MobileSiri.com is a participant in the Amazon Services LLC Associates Program, an affiliate advertising program designed to provide a means for sites to earn advertising fees by advertising and linking to Amazon.com. Read about our Affiliates Disclosure Policy
here
. Amazon and the Amazon logo are trademarks of Amazon.com, Inc. or its affiliates.