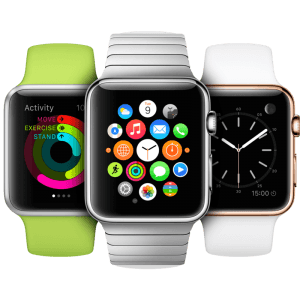 Getting a proper sleep is essential to function properly, all day long. The fact is that the majority of us are sleep deprived or are sleeping more than normal. Thus not sleeping to the point which is healthy for the body. Even if we sleep for the perfect time, the quality of slumber is not always perfect. Due to this reason, various wearables, and other tech devices are jumping into the scene with sleep tracking. Even though Apple has yet not announced this feature, a third party app has decided to fulfill its responsibility.
If you are one of those people who are using different devices to track various aspects of their fitness, then this feature fits right into your life. If you are a proud owner of Apple watch, then Sleep++ is a Plus. This free app is here to solve all your slumber problems.
There is a connected app which will work on your iPhone only. However, the important function of the Sleep++ resides on your wrist from where it tracks all your activities and moments throughout the night and then report back to you in the morning. To calculate your sleep vitals, launch the app before retiring after the long day and tap the button that allows tracking.
After you have slept throughout the night, touch the button again to stop the Watch from tracking your Sleep. You can also track your sleeping habits right from your selected Watch face. The app has recently received a new update to the previous version 2.0 that adds not only new features but also includes a complete rewrite of the algorithm used to track sleep.
The Sleep++ changelog has explained that HealthKit support has been improved in the new version. This feature is useful for those who already are the users of this app, and were annoyed with the inability to share data with Apple's Health app. The new version also incorporates a new night detail screen for showing the quality of your sleep each night as well as the ability to trim nights from the detail screen. Moreover, the newly refreshed app also supports time zone changes "letting you get a more consistent view of your sleep as you travel."
No doubt, the refreshed app is great and allows you to track your sleep better than ever. But, there is a negative for this app too. The users will have to wear their Apple Watch throughout the night. It means that you won't be able to charge it all night long. Charging is not a big problem because everyone knows that this smart watch does a rapid charge depending on its current battery level.
It means that you can wear the watch throughout the night for sleep tracking. In the morning, the watch will charge when you are having a bath or for breakfast, and there will be enough battery when you are leaving for the office. The battery won't charge to full in such restricted time, but it assures that you won't have to face low battery issues.
So, if you are an Apple watch owner, download the free Sleep++ app now for good quality sleep throughout the night.
MobileSiri.com is a participant in the Amazon Services LLC Associates Program, an affiliate advertising program designed to provide a means for sites to earn advertising fees by advertising and linking to Amazon.com. Read about our Affiliates Disclosure Policy
here
. Amazon and the Amazon logo are trademarks of Amazon.com, Inc. or its affiliates.