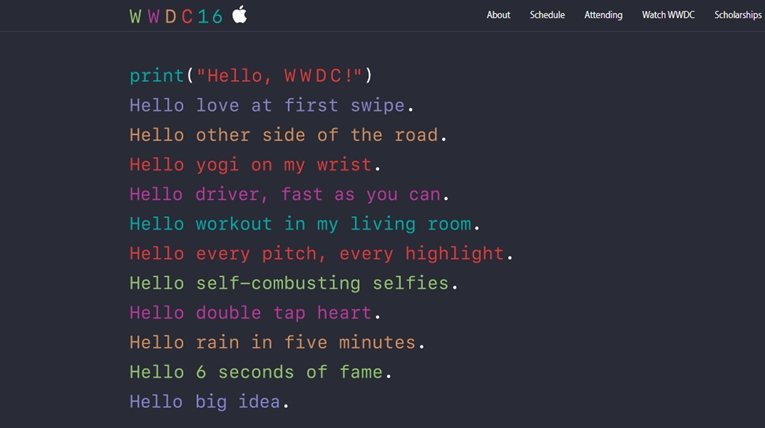 The 2016's Worldwide Developers Conference will be held in San Francisco's Moscone West Center. Apple will be holding the WWDC 2016 from June 13 to June 17. The kickoff session of the event will be held at the Bill Graham Civic Auditorium. Surprisingly, and somewhat hilariously so Siri revealed the WWDC 2016 dates.
Siri has been slipping the conference dates even before the event's website was put up by Apple. Although earlier yesterday, Siri had not disclosed the dates of the WWDC. Whenever someone asked about the conference Siri replied that the WWDC 2016 hasn't been announced yet. Come afternoon Sir had started dishing the dates. But now if you ask Siri "When is WWDC" Siri will reveal the date and location of the conference.  Apple confirmed the conference dates officially later on.
The Worldwide Developers Conference 2016 is going to be all about software, as it should be. Apple has made the event's teaser quite colorful and cryptic. The teaser image on the WWDC website features colorful lines of code in which possible future ideas for iOS features are displayed.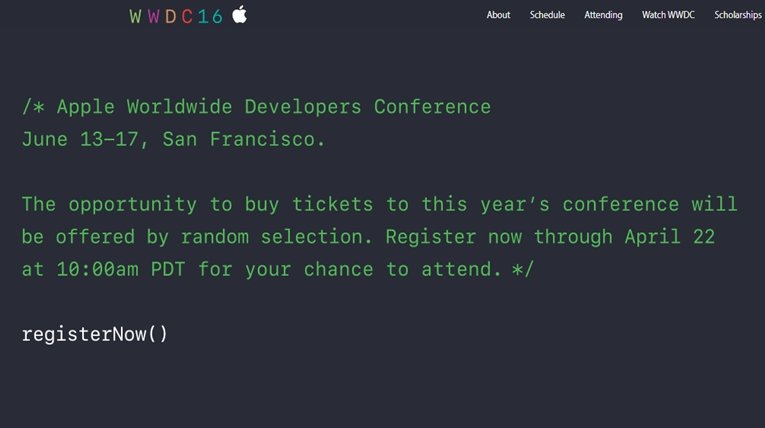 This year the tickets will be offered in the same random, lottery picking process that Apple has used in previous years. People who are looking to buy tickets to the event can register now. The registrations will close on Aprill 22 at 10:00am PDT. Developers can apply for the tickets via the WWDC website.
The keynote will kick off on June 13 at 10:00 am PDT. The Worldwide Developers Conference is expected to unveil iOS 10, OS X 10.12 and more. Apple is expected to announce the future of its software at the WWDC 2016. The company will supposedly unveil Operating system updates for the Mac, tvOS for Apple TV and watchOS for Apple Watch. A potentially rebranded Mac OS is also expected to be unveiled. Demo of iOS 10 might also be displayed.
MobileSiri.com is a participant in the Amazon Services LLC Associates Program, an affiliate advertising program designed to provide a means for sites to earn advertising fees by advertising and linking to Amazon.com. Read about our Affiliates Disclosure Policy
here
. Amazon and the Amazon logo are trademarks of Amazon.com, Inc. or its affiliates.