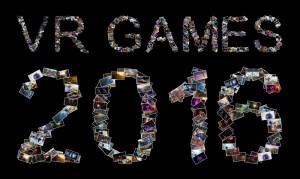 2015 has been a major year for VR and its development. With sheer brilliance and utter amazement VR stepped into the daily lives of most of the people and left them wanting for more and more. Number of different titles made VR more appealing among public. We all know that a VR headset is nothing if we don't have interesting games to play or apps to follow.
2016 is expected to be the "Golden Year Of VR". Three different headsets by big names are lined up for release. Naturally, the demand for better games and apps experience will increase rapidly. More and more games are going to add into the VR collection with better budget and better experience, this year. The potential launch of PlayStation VR, Oculus Rift and HTC Vive has promised us to bring along a collection of new games.
But there are few games which have definitely left us exited for this year. These games will definitely leave us wanting for more. New titles will have new experiences, they will take you to magic lands or make you fight with wild beasts or will simply left you in abyss and dark dungeons. These games will pave the future for a better VR. Let's take a better look at the games which are going to change 2016 into the "Year Of VR'.
The Assembly By nDreams
This game is your one big chance to be a superhero. If not in real life than VR world is fine too. Right? The adventure game is based on a suspicious science lab, where the scientists are busy doing all that kind of experiments that re detrimental for mankind.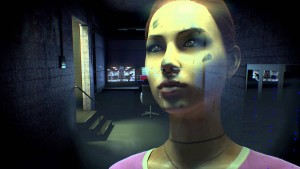 The game will allow you to stop this ultimate danger by giving you a chance through two characters. One of the saviors is a lead female character by the name of "Madaline". She is abducted and transported to this heinous lab. The other hero is a scientist called "Cal" who is already a part of the facility but he doesn't like what he is doing.
This game by nDreams is a must play for all the adventure and suspense enthusiasts. It will really provoke your detective kind of skills. But you need to have a survival instinct. Do you have?
Compatible Headsets: HTC Vive, PlayStation VR, Oculus Rift
Launch Date: Pending, 2016
The Climb By Crytek
The Climb literally defines its names. Crytek is going to take you to the scenic mountains of South Asia situated near coastal regions. You will have to climb and climb and climb, till God knows when. To be frank, the visuals provided are impressive and will definitely leave you wanting for more.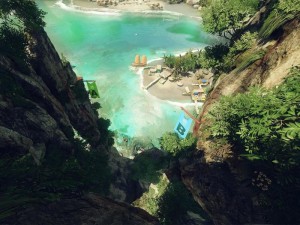 The gameplay will be limited but the dangerous journey you are going to face is worth the limitations. The visuals and mapping stuff etc is provided by CryEngine. The game has a signature Oculus feel so you can imagine what amount of fun you are going to have while playing it.
Compatible Headsets: Oculus Rift Exclusive
Launch Date: First Quarter, 2016
ADR1FT By 505 Games & ThreeOneZero
ADR1FT is a combined VR venture by ThreeOneZero and 505 Games. This game is the first but definitely not the last on our list which is going to give you a typical Space VR experience. You are going to depict as first-person and the only living creature of the game.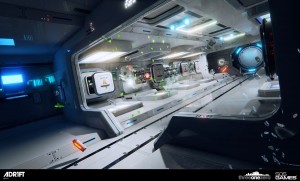 The player has to act as the only survivor of a disastrous accident at the space station. You alone will have to find the cause behind such a big accident, taking many lives. At the same time, you are also going out of oxygen as your spacesuit is leaking it. ADR1FT will definitely leave your heart in your sleeves. And one more thing, you are definitely going to miss humans in such a scary situation!
Compatible Headsets: HTC Vive, PlayStation VR, Oculus Rift
Launch Date: First Quarter, 2016
Dreams By Media Molecule
You can dream about everything you want. Right? Well, I dream about chocolates and cakes and foods and everything edible imaginable, every night. Similarly, you would have your own dreams too. Meeting Tom Cruise? A dinner date with Jennifer Lopez or vacationing in Hawaii?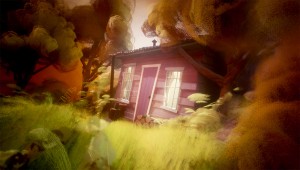 Dreams is exactly the game we all have been dreaming about for VR. The game has got some amazing visuals and sharing your social experiences while remaining in a dream. Caution: Remain In Dream. Okay? The support for the game by the trio of upcoming VR has not been confirmed yet, except by the one which Media Molecule has confirmed us. But the company has to announce a lot about the game yet. However, the game seems like a compulsory choice for all the upcoming VR headsets.
Compatible Headset: PlayStation VR (officially confirmed)
Launch Date: Pending, 2016
EVE: Valkyrie By CCP Games:
EVE: Valkyrie by CCP is considered to be the most developed and furnished game for the VR till now. The game is expected to be one of the most famed games of the VR headset. The most popular aspect for the promotion of this game is that it will come pre-installed on all the Oculus Rift ordered headsets.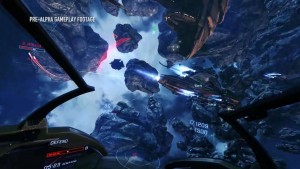 The game is multi-player and you will have to act as a Space dogfighter. Space, yet again! The dogfighters would have to go through complex classes and layered ends. The adventure plus thrill of the journey is all bundled up in this game.
Compatible Headset: Oculus Rift, PlayStation VR
Launch Date: First Quarter, 2016
The Earthlight Project By Opaque Media Group
The Earthlight Project is a venture by Opaque Media Group along with some actual, experienced astronauts. The game promises to give you some actual wonders of being an astronaut.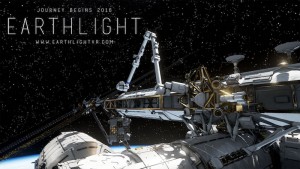 The Earthlight Project centers on the journey of a player to become an astronaut and enjoying all the amazing space related adventures and discoveries that come your way.
Compatible Headset: HTC Vive, Oculus Rift, PlayStation VR
Launch Date: Pending, 2016
Edge Of Nowhere By Insomniac
Insomniac has taken the name of its game very seriously. The Edge of Nowhere literally takes you to the edge of nowhere. No one knows how, when and why a group of people arrange an exhibition on arctic.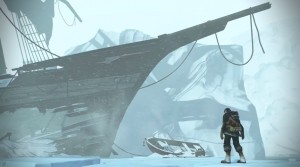 The exhibition is exploited with the presence of a creepy, horrifying and yet funny looking monster. The game is adventurous and mysterious both at the same time with the presence of player as a third person. It is expected that the game would be a breath of fresh air for VR.
Compatible Headset: Oculus Rift
Launch Date: Quarter 1, 2016
Allison Road by Lilith Ltd.
Take it as a warning, a guarantee or whatever you think suitable, Allison Road is the scariest game included in this whole list. The game should come with the warning that loose-hearted people should not play it.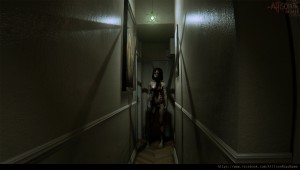 This game will make it sure that you stuck on the road with all the terrifying hoopla. We do not know much about the game still, but the initial demos have confirmed our statement above that it is the most terrifying game imaginable for the VR yet. Also, the official confirmation for the availability of this game on the specific headsets is not revealed too. The title will also be supported by PlayStation 4.
Compatible Headset: PlayStation VR, Oculus Rift (both not confirmed)
Launch Date: Pending, 2016
Arizona Sunshine By Vertigo Games & Jaywalkers Interactive
The game completely contradicts its name. What kind of a horror game gets the "Sunshine" word in its title. Well, the partnership between Vertigo Games & Jaywalkers Interactive has definitely left Arizona Sunshine as the most wanted game for the 2016 VRs.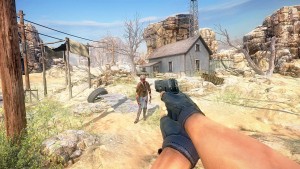 The game is based on a single room with zombies' poring here and there. As you would have imagined, you have to kick your survival instinct to go through this game. The game will definitely make you feel like some "Zombie Hunter." Are there zombie hunters or I confused it with Witch hunters? The game is able to horrify you very nicely.
Compatible Headsets: HTC Vive, Oculus Rift
Launch Date: April, 2016
Hovers Junkers By Stress Level Zero
Hovers Junkers, as the name suggests, is about a player hovering above the junk and fighting. The game is multi-player and the first person is a shooter. The piles of junk can be changes as per your choice. What kind of junk do you prefer the most?

The all action hoopla of the game takes place in your won hover boat. Aim to kill your enemy and also hide behind the covers to protect yourself. Stress Level Zero has been trying to promote its game in a very unique way. The development firm uploads the sessions on Twitch so the users can already get excited about it.
Compatible Headset: HTC Vive
Launch Date: Pending, 2016
Get Even By The Farm 51 & Bandai
Get Even is among those game which will make you feel like home. It means that you won't even know while playing that it is all a sham and you are in a VR world. The game has created a realistic environment which is very difficult to differentiate from the real world.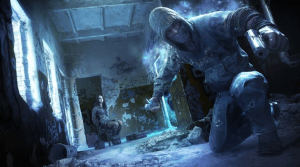 With the help of improved lightening effects and big budget, real-world scanning The Farm 51 & Bandai has made it possible to feel the game. The game is mingled into both single and multiplayer experiences with placing you as a first person shooter. The developers have claimed that the game has a deeply emotional dimension. The game related to our real life situations and fears. The specific genre of the game is not revealed yet.
Compatible Headset: PlayStation VR, Oculus Rift
Launch Date: Pending, 2016
Job Simulator By Owlchemy Labs
Job Simulator is going to be the favorite of many. I bet on that. The idea behind this game is truly amusing and somewhat relatable with the future. The game will convert you into a future human where most of the work and jobs are being done by robotic computers.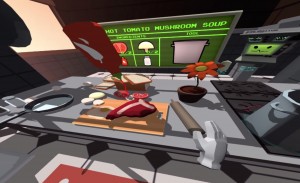 The game by Owlchemy Labs is based on the idea that in order to prevent men getting lazy, they are forced to go through simulations of regular job that used to be done by humans, previously. The concept sounds boring but the game is funny that you will get welts on your stomach.  The fun is when you bunk or change from the jobs assigned ad simply roam here and there, like we all are used to nowadays.
Compatible Headset: PlayStation VR, Oculus Rift, HTC Vive
Launch Date: April, 2016
Fated By Frima Studios
Fated is the first person based adventure game set during the time of Vikings. The game will be episodic and has the motive to groom your emotional side rather than the adventurous one. The Viking characters will certainly come to life.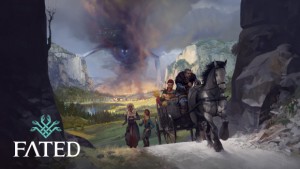 The character interaction and the game setup are par excellence. You will be able to connect with the other fictitious character of the games, in almost a real way. The story has an element of suspense and mysterious plot. After every episode, you will surely be left craving for more. Frima Studios have shown utter brilliance in this game.
Compatible Headset: PlayStation VR, Oculus Rift, HTC Vive
Launch Date: First Quarter, 2016
The Hum: Abductions By Totwise Interactive
Totwise has promised that its brainchild The Hum is the first game in its upcoming series of the hum universe. The very first part of the game, which is in discussion here, assigns you the role of Holly Sanders. In the shoes of Sanders, a wife and a mother, you are spending hard days after your husband's mysterious vanishing.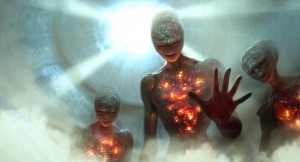 As the game unfolds, you will uncover very mysterious and suspicious events and some important revelations will come upon you. A very drastic end lies ahead of you. The Hum combines the excellence of a novel-kind of story with clear graphics and visuals. The game has a perfect story and you cannot take a break willingly, after starting the game.
Compatible Headset: PlayStation VR, Oculus Rift, HTC Vive
Launch Date: Pending, 2016
Lucky's Tale By Playful Corp
Lucky's Tale is the game which is a typical for VR. With an aiming avatar and a skillfully guided camera, Playful Corp has made this game absolutely playful for you. The colorful plus masterful experience is a must for VR.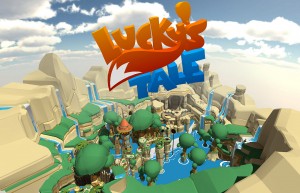 You are under the shoes of a character named Luckey. You have to wander through colorfully designed and amazing levels. The game has been build to maximize your time during VR games. The menu, the entire setup and character all are amazing.
Compatible Headset: Oculus Rift
Launch Date: First Quarter, 2016
I Expect You To Die By Schell Games
I Expect You To Die is currently just a demo by amazing Schell Games. It is expected to turn into a complete amazing game soon. The game is based on a parody of various famous spy films. It is based on two separate levels.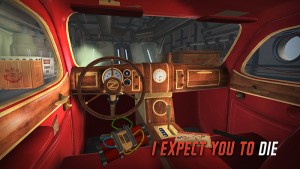 The first level has a traditional airplane cargo scene where your plane is filled with gas. The cargo has money, gizmos and a bomb. Your Sherlock Holmes' side would have rightly guessed your action during such moment. There will be four separate levels and then there would be a final stage of the game.
Compatible Headset: Oculus Rift
Launch Date: Pending, 2016
Minecraft
Minecraft is already a famous game and it needs no introduction. The game is coming to VR soon. At first, the launch of the game was dropped due to the acquisition of Oculus by Facebook. But finally Minecraft has all covered to impress the VR audience too.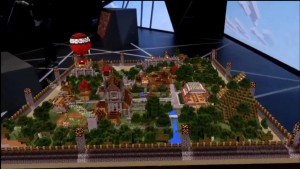 The game by Oculus is also lined up for Samsung's Gear VR too. Minecraft has also a large fan base and getting popular in much better VR experience won't be difficult for the game.
Compatible Headset: Gear VR, Oculus Rift
Launch Date: Anytime in 2016
iOMoon By Headtrip Games
iOMoon is another space exploration game for the VR. Built by the well-known and loved by many art director, who has already shook the foundation of games with the products like Max Payne 3 and Grand Theft Auto, the game is fun to play.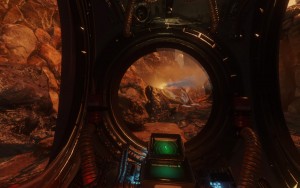 You have to act like a scientist who has just crashed on Jupiter's moon IO. You have to explore the world and try to reach to the other life forms. The game has some incredible visuals with amazing sound track that will really give you the feel of space. The game is the product of simple and pure genius. Gary Schyman has outdone himself and it is definitely a win for Headtrip Games.
Compatible Headset: PlayStation VR, Oculus Rift, HTC Vive
Launch Date: Quarter 1, 2016
John Wick By Starbreeze, Lionsgate & WEVR
You would already have guessed what kind of game it is by the title. John Wick is based on popular film series, John Wick. John Wick in itself was impressive and the game is expected to be a huge hit too. It is simply a shooting game based upon first person.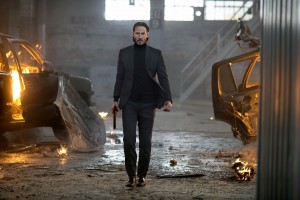 WEVR had previously launched a demo version for the game in early 2015. The trial version did not include the basic gunplay but was instantly liked by many. The full game's development is handled by Starbreeze with a fair share of hard work done by Lionsgate.
Compatible Headset: HTC Vive and most probably Oculus Rift and PlayStation VR too (not confirmed)
Launch Date: Spring, 2016
The Gallery: Call Of The Starseed By Cloudhead Games
The Gallery is considered as one of the oldest games exclusive for the VR. The Gallery by Cloudhead Games unfolds in different episodes with the start from the title mentioned above. The game will be in a form of narrative with force on the interaction with surroundings.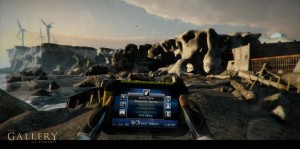 The unique part of the game is that nearly everything included, can be picked, played and examined by the player through hand tracked controllers. The game has also introduced a new system called "Blink." Blink is a movement feature which is especially made for the exploration of VR. The Gallery is undoubtedly going to be hit in the VR games industry.
Compatible Headset: Oculus Rift
Launch Date: Quarter 1, 2016
Rigs: Mechanized Combat League By Guerrilla Games Cambridge
Rigs is a fairly common title for PlayStation. The title has been gaining momentum since its launch. Now, it has made its place for the VR too. One important thing is that this title won't be the easy or the most convenient game to play in our list.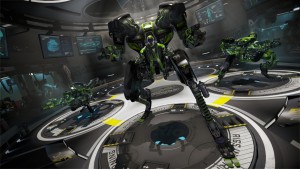 The game runs on a fast pace and is an extreme fun to play. It also has a FPS competitive multiplayer genre. The player will have to choose his team from three different orders and will have to fight against others in a sporting way through shooting. The aim of the game is to shoot as much as enemies as you can, then you will be charged and can easily score points for all of your team. The game by Guerrilla Games Cambridge will be fun filled for those who digest it easily.
Compatible Headset: PlayStation VR
Launch Date: Quarter 1, 2016
Project Cars 2 By Slightly Mad Studios & Bandai
Project Cars part 1 launched in early 2015. The game was an immediate hit and managed to get a lot of fan following. The game was developed by experts who left no stone unturned to make it the best deriving game ever. The visuals, the graphics everything was just perfect.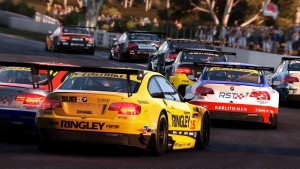 The game got introduction on Oculus but everything there was not as good as it actually was. Project Cars 2 is designed with a purpose of enhancing the experience in virtual reality. With the power of steering and getting behind the wheel you will entirely forget that you are the resident of Earth. Racing Games are already riding the ladder of success in VR and the Project Cars 2 is definitely one of them.
Compatible Headset: PlayStation VR, Oculus Rift, HTC Vive
Launch Date: Last Quarter, 2016
Narcosis By Honor Code
Narcosis happens deep inside at the bottom of the Pacific Ocean. It is a psychological thriller by Honor Code and a survival game with as much horror as a game can get. An accident occurs and you are stranded there. All you have is few objects and you have to survive this drastic place.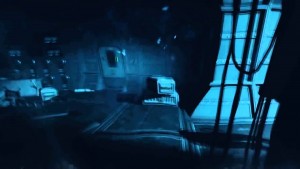 A player has to protect himself from horrendous sea creatures. The most important aspect of the game is when your own mind starts to betray you and you have to kick all the adrenaline you have to push it to survive. Narcosis is the only VR game, in fact the only game, which does not use any secret passages or mythical creatures to scare you. Instead, the game only has a unique atmosphere which can scare even the strongest individuals. The sense of being alone and the solitude of the Bottom Ocean is all you need to get shivers.
Compatible Headset: HTC Vive, Oculus Rift
Launch Date: March, 2016
Rez Infinite By Q-Entertainment & SEGA
Rez is the game which we are not so sure at what it is based upon. It is the tripiest and the confusing title of the VR list. You will never be so sure after playing the game, how you felt.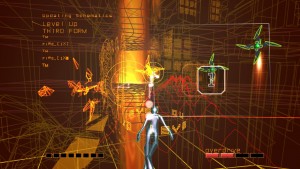 The game is so confusing that you won't even know what your position is. Nonetheless, it is a must play.
Compatible Headset: PlayStation VR
Launch Date: Anytime this year
Pollen By Mindfield Games
Pollen is the most interactive game of the VR. And interactivity is really important for good virtual experience. Every single part of the game is based on interaction and for that Mindfield must be applauded.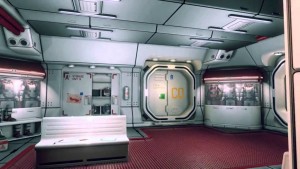 From tossing football on the net to a trash on the corner of the road, everything can easily respond to you. You can even pick up and examine objects too. Pollen's basic story is based on some secret passageway through which you are left on Jupiter's moon Titan. Why is every game based on Jupiter? I don't know that, too. For unknown reason, no life exists on Titan. Well, of course excluding you! All you have to do is to find your way back by solving the Jupiterian puzzles. This game has given a life to VR with a topic we all even don't know about. Thumbs up for the developers!
Compatible Headset: PlayStation VR, Oculus Rift, HTC Vive
Launch Date: Quarter 1, 2016
The Vanishing Of Ethan Carter VR
The Vanishing of Ethan Carter Redux has already made its way to VR for the briefest of times. The title stayed for a short time period but captivated most of the VR users. The title vanished from the VR scene due to bugs and other such issues.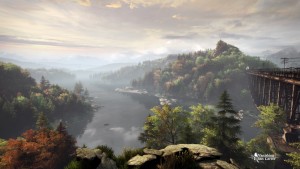 The developers have, however, left good news for all that a VR version of the same title would again be coming soon. The launchis expected to come sometime in the near future.
Comaptible Headset: HTC Vive, Oculus Rift'
Launch Date: Pending, 2016
Rock Band VR By Harmonix & Oculus Studios
Rock Band is the only game of our list which actually has some rocking reality to it. The product of the Oculus, it was teased before Game Awards. After the sudden drop of the popularity it was expected that the game won't be coming.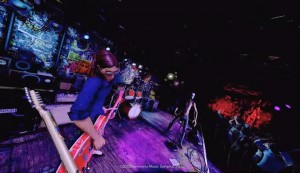 The VR users had their own insecurities regarding the niche of the game. But now all the clouds of confusion have gone. And we all know that the game is soon going to rock our VR headsets.
Compatible Headset: Oculus Rift
Launch Date: Anytime, 2016
Surgeon Simulator ER By Bossa Studios
Is there any long lost hatred between you and aliens? Think once again and if there is, this game is the chance to take all that out on them. This game needs no introduction. Known by many, Surgeon Simulator game from Bossa Studios is coming to VR dressed up as Surgeon Simulator: ER (Experience Reality).
The player will be able to perform any kind of surgery they want on alien sort of patients. You can kick your won patient and can mend him again. The game is an absolute chaos and utter confusion, but in the best of ways. You will absolutely left laughing and hooting with laughter while playing this game.
Compatible Headset: PlayStation VR, Oculus Rift, HTC Vive
Launch Date: Quarter 1, 2016
Star Citizen By Cloud Imperium Games
Star Citizen is the only crowdfunding success by any game. The game managed to raise over $100 million on Kickstarter. Star Citizen aims to create multiple games on one dimension.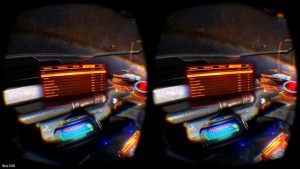 From fighter dogfighting to EVE: Online scale strategy to going on various other planets, the game has all covered. The game is basically three different space experience packaged up into one. The VVR support for the game has yet not launched but it is expected to come anytime soon.
Compatible Headset: HTC Vice, Oculus Rift
Launch Date: Single Player mode is expected to launch in 2016 while the full game might be revealed in 2017.
Technolust By Iris VR
Technolust is another game which achieved success through Kickstarter. Technolust is driven by the lust of exploration. Set up of the game is similar to that of sci-fi sort of films like Robocop and Blade Runner. Like many other titles of this list, the game focuses on exploring and exploring.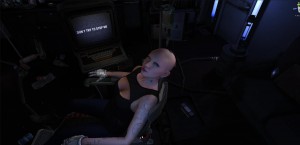 The players get to choose the mode and the way they want to play the game on. You can just enjoy the simple game while playing on an arcade mode. Or, you can also save the mankind and do god by attacking the corporations and agencies which are spreading their oppression. The game is not bound by any rules or such things because the sole purpose of the game is to make player easy with the game world and make them feel a part of it. When you will dive into the world of humanlike avatars of fellows, you definitely would want to play the game no matter what.
Compatible Headset: Oculus Rift
Launch Date: Quarter 1, 2016
MobileSiri.com is a participant in the Amazon Services LLC Associates Program, an affiliate advertising program designed to provide a means for sites to earn advertising fees by advertising and linking to Amazon.com. Read about our Affiliates Disclosure Policy
here
. Amazon and the Amazon logo are trademarks of Amazon.com, Inc. or its affiliates.