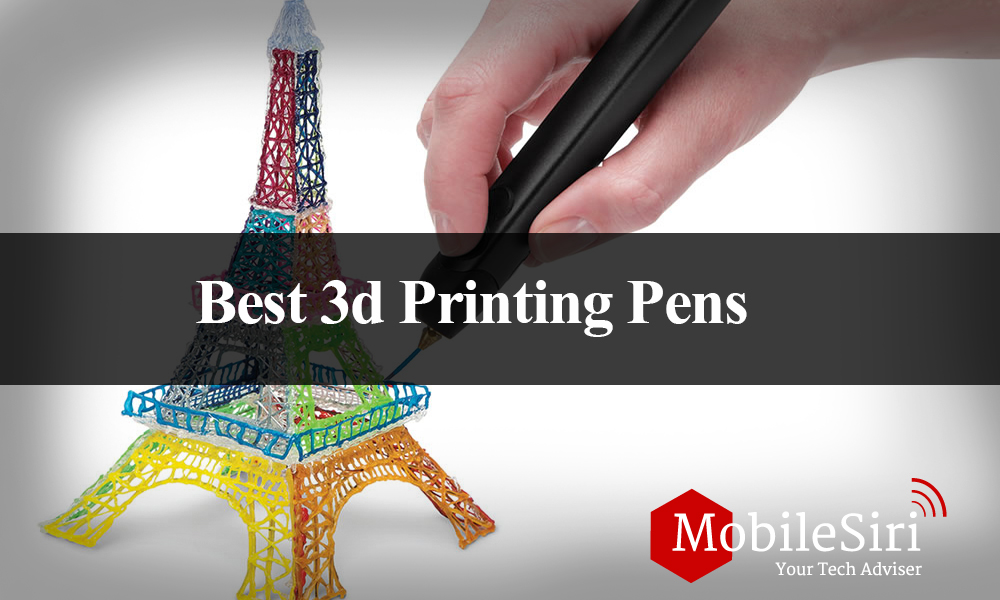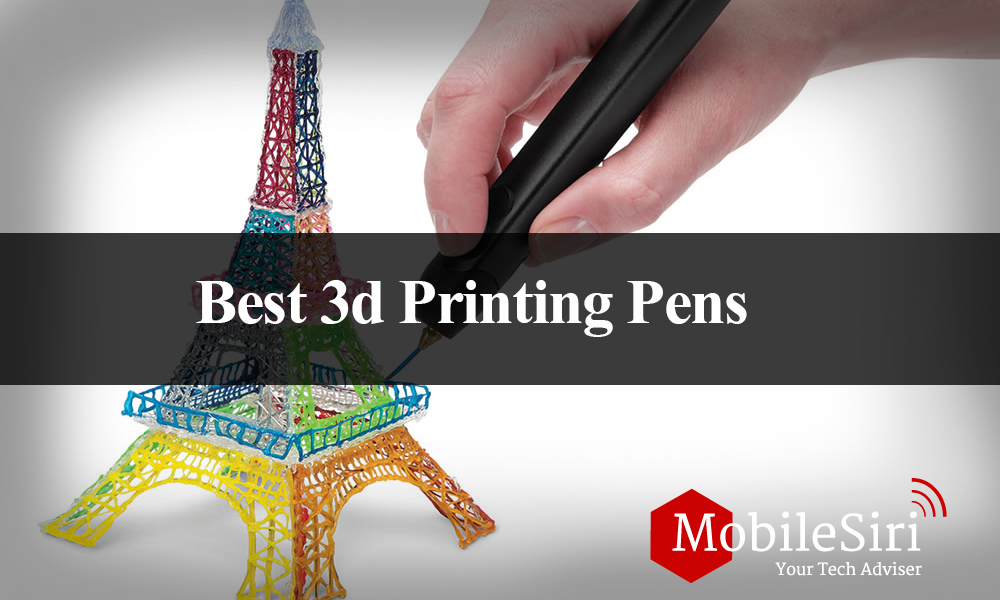 3D Printer Pen is an Amazing Creation to draw Your Imagination.
Are you going to draw a giant Autobot for the next series of Transformers? You will definitely need the best 3D printer Pen for kids to start.
Did you ever think you could write in the air?
As much as this concept seems impossible or hard to believe, a 3D pen will let you lift your imagination to the skies and beyond a piece of paper. It must have been a dream sometimes to be able to draw in 3D, but today it is a reality. All thanks to the makers of the 3D printer pen, now you can do a lot with this piece of technology that looks nothing less than a regular pen. Let that wondrous imagination out and bring your cool 3D printer pen drawings to life.
The 3D pens came as a surprise to many people. They never knew that a small piece of technology like these pens existed that could allow you to draw in the air. Though the pen is gaining considerable popularity amongst artists, those people who have a flair for creativity and want to unleash it somehow are also into it.
Is 3D pen real or Fake?
3D pens look exactly like regular pens or pencils, only bulkier. The only difference is ordinary pens and pencils require traditional ink or lead for usage, but a 3D pen uses plastic for it to operate. And there is no need for a 3D printer. The power has been transferred to the hands of the user now. The pens are relatively low-powered than the printers.
Let your creativity run wild; let your imagination on the loose. Don't shy away, don't hesitate. The possibilities are countless. There are many ways to use these 3D pens. And the best part is, they are easy to use and you use them as an ordinary pencil or pen.
How does a 3D Pen work?
The 3D pen operates just like a usual pen, only instead of ink, it uses plastic. You can insert a plastic filament into the pen. The pen is equipped with some mains-powered heating technology that heats the plastic so that it melts and comes out of the nozzle. Once the plastic turns into liquid form, you can squeeze it out and make objects either in the air or on any surface. The choice is yours! As soon as the plastic comes out, it cools off to form the object you're creating.
A 3D printer uses ABS plastic and 3D pens use the same. The pens work similarly to a 3D printer and the user can create 3-dimensional shapes and objects with the use of this amazing invention.
The 3D pens come in different colors so that you can fully use your imagination and be as creative as you like. There is no limit to it.
Best 3D printer Pen Available In the Market.
It is now time to look into the best 3D pens that are on the top of the list for a reason. From the dozens of pens, the best ones have something special to be on the top, to stand out amongst other similar gadgets. With that said, we have penned down all those 3D pens that are the best among the rest. The list will make it easy for creative minds to select the right piece of technology for their needs.
Following is a list of the best 3D Pen for kids alongside their descriptions, specs, features, reviews, pros, and cons. This will give you a better understanding of these pens and which one you think will work best for you.
List of the best 3D pens for Kids
SCRIB3D P1 3D Printing Pen
3Doodler 3D Printing Pen
MYNT3D 3D Pen
MYNT3D-MP032 Junior2 3D Pen for Kids
MYNT3D – MP033-GN Basic 3D Pen
3Doodler Start Essentials 3D Pen Set for Kids
3Doodler Pen
---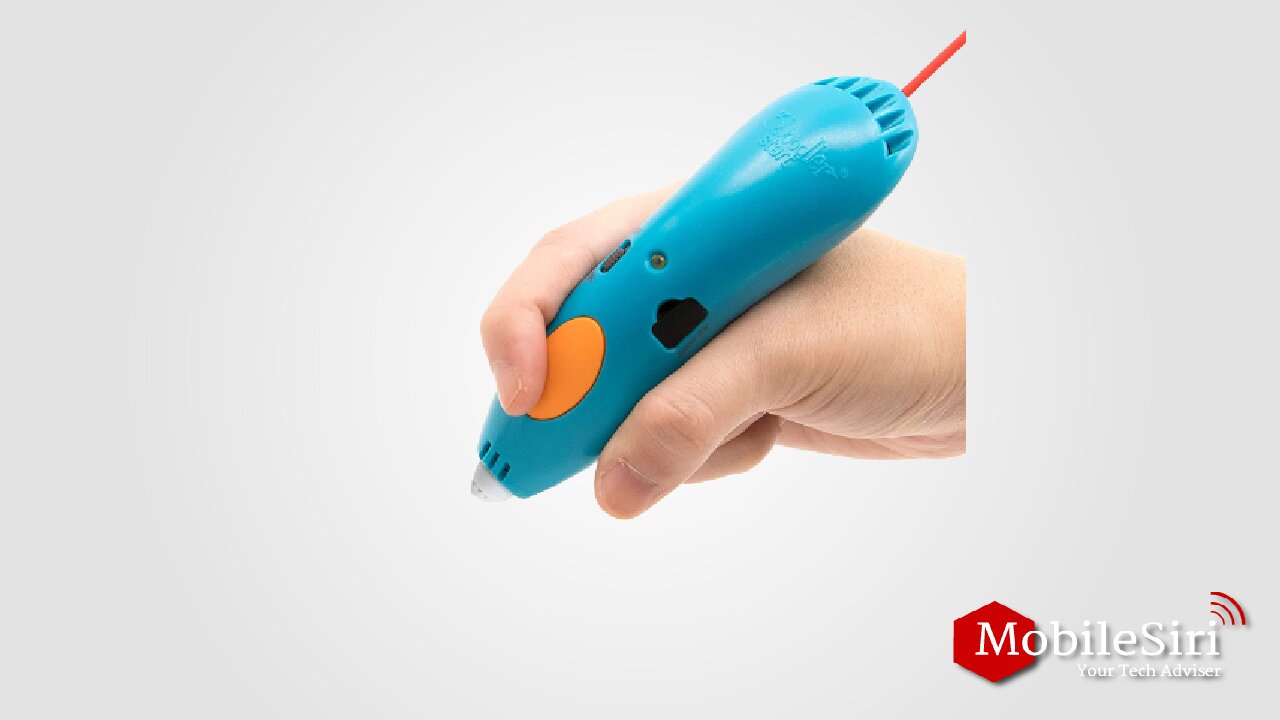 The manufacturer of this pen is renowned globally for 3D printers. This beautifully designed pen looks delicate and sophisticated. However, the pen is nowhere near being small in size or as slim as other competitors. It is specially designed for kids to prevent them from burning. That being said, when the pen comes to drawing, it gives a run for its money to other 3D pens in the same race. This tough competitor gives another 3D printer pen a really hard time for kids to use.
This lightweight pen, equipped with an LED screen, is easy to use. It doesn't get hot enough to handle, is smooth and consistent, and doesn't get stuck. It comes with a doodle mat, 2 mixed-colour Packs of Start plastics having (48 Strands) filaments, and an activity guidebook for kids– a very generous addition by the company.
The pen doesn't have many flaws. It is nearly perfect.
Pros
Extremely easy to use. Suitable for kids and seasoned artists alike.
One of those pens is capable of using different types of plastic filaments.
It uses good quality material for a great build.
Extremely lightweight and offers a great user experience.
Comes with a warranty.
Suitable for small-scale projects and usage. A bad choice for arduous work.

---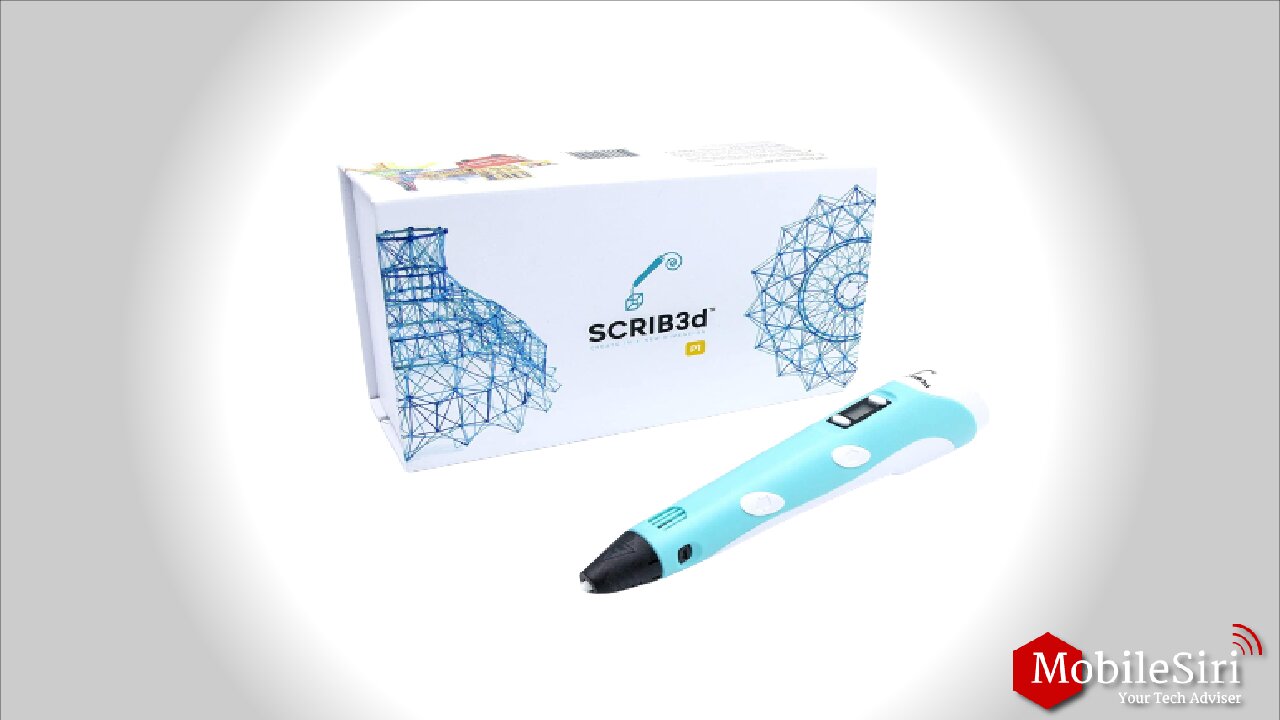 Scrib3D P1 3D pen has been in the 3D market for a fair time now. The pen is taking 3D enthusiasts by surprise. It is a predecessor of the legacy SCRIB3D Pen. The pen is lightweight and equipped with an LCD screen. Its dimensions are 4.61 x 7.87 x 1.97 inches. Use the SCRIB3D for the best 3D pen drawings that will make your day.
It has the best build quality – perhaps one of the best features of note in the gadget. Using this pen is like a breeze, soft and smooth.
The Scribbler 3D pen offers a total of 3 different colors for beginners but other plastic-colored filaments can be used once you get the hang of it. It is quite easy to use and very light in weight. You won't find anything difficult about the pen. This pen is great for those in their beginning phase.
Pros
This is an incredibly lightweight pen.
It is equipped with an LDD screen which is relatively larger and enhances usability.
The pen is convenient and extremely responsive.
You can create shapes on any type of surface.
Being lightweight and exclusively fundamental, the Scribble 3D is best suited to beginners and newbie designers.

---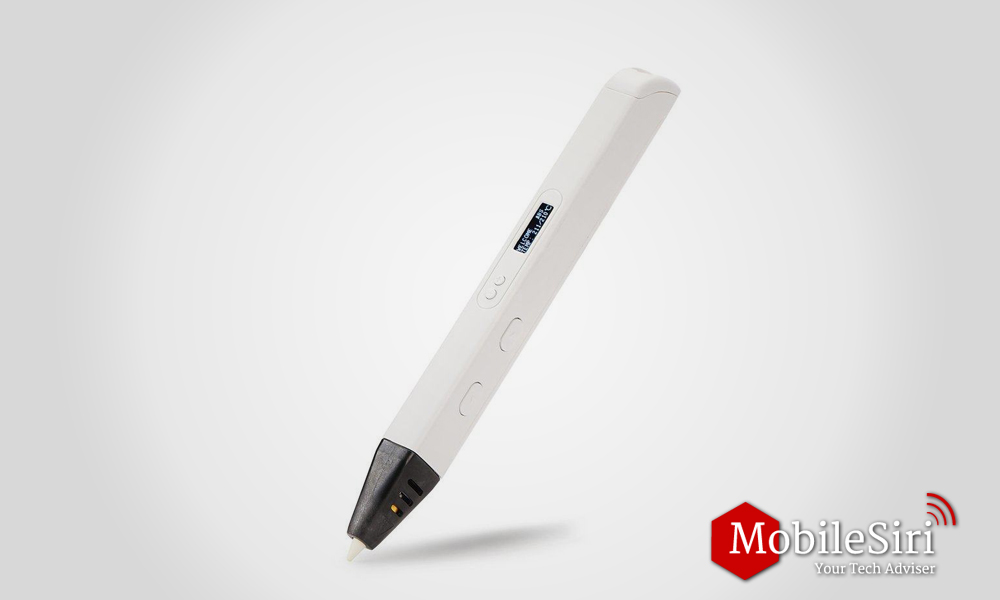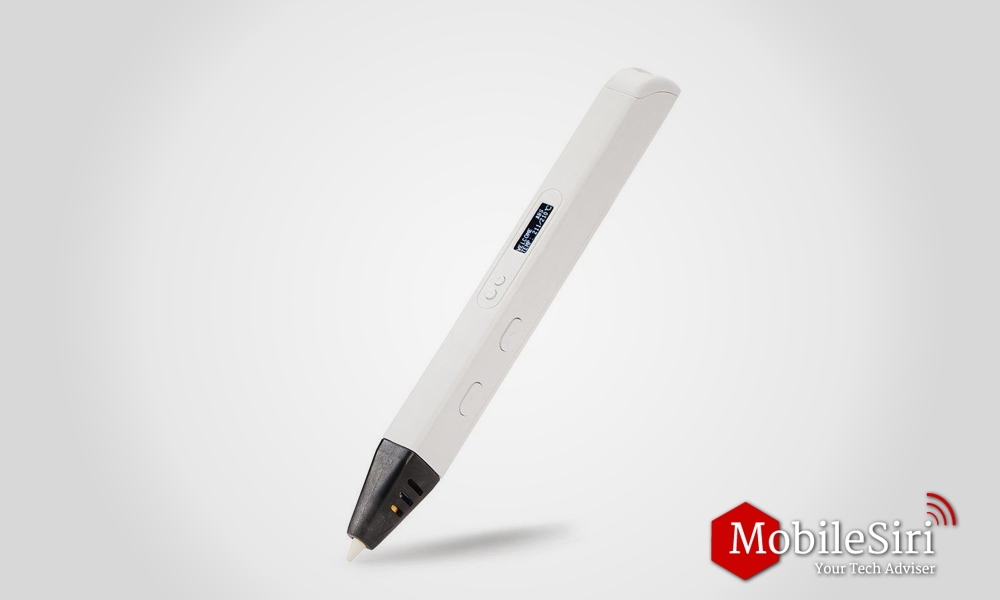 This pen entered the 3D market only this year. The MYNT3D is equipped with features to enhance usability and user experience. The pen weighs 9.6 ounces and features an OLED. The OLED is very useful while adjusting the temperature of the pen during drawing. Being extremely lighter than competitors, users find this pen to be a great choice.
This pen is also a great choice for young kids and elders alike. The pen has a 'double tap' option which allows you to move your finger anywhere rather than just the output button. This way, you can draw continuously without having to hold down the output button for as long as you are drawing.
The best thing about the pen is it is as smooth as the filament and never jams or clogs.
Pros
An easy-to-use pen
Extremely lightweight and a great option for kids.
It comes with an OLED screen to help you control temperature.
Compared to other 3D pens, the MYNT3D is affordable.
The pen never clogs with filament making it speedy to draw continuously.
So overall, it is the best professional 3d Pen for kids with adjustable speed and temperature with a 1-year limited warranty.

---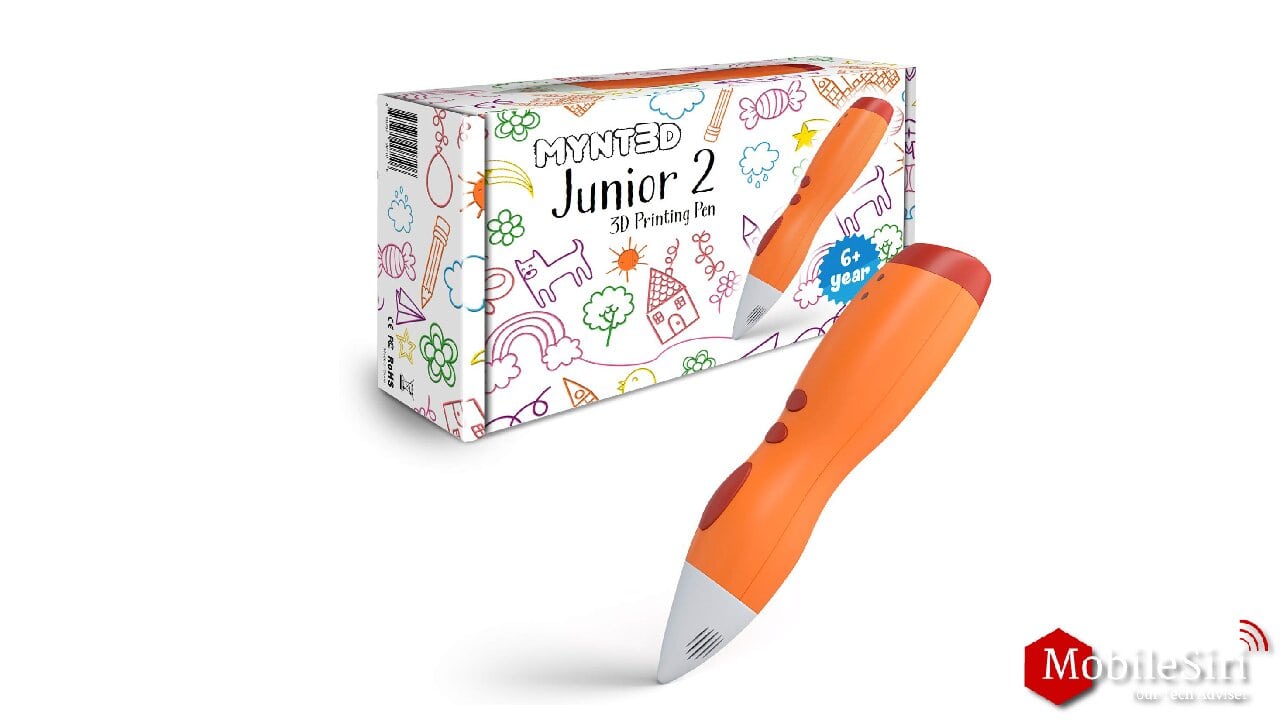 The MYNT3D-MP032 Junior2 3D printer Pen for Kids is considered to be one of the best pens of this year. The pen offers a low temperature that will prevent burning hands, It features all the options a good 2D or 3D pen must have. The pen has easy-to-use options for newcomers and kids. It comes battery-powered, micro USB charging, and 1.75mm three rolls of PCL filaments. The pen is good at making flat images as compared to vertical ones. The pen can work on any surface. The user experience is excellent.
The pen is light in weight. It is not compatible with PLA and ABS.
There aren't any downsides to the pen. The pen is near perfect.
Pros
The pen is appealing, attractive, and vibrant for kids' use.
This is one of the best pens for kids to use with all the necessary features for great use.
If the pen faces any problems, they are easy to fix.
An easy-to-use 3D pen for kids.
The pen uses only PCL filament.
Cons
It does not draw straight vertical lines.
If pretty is what you're looking for, then the better awaits. It's not a bad choice for beginners, either.

---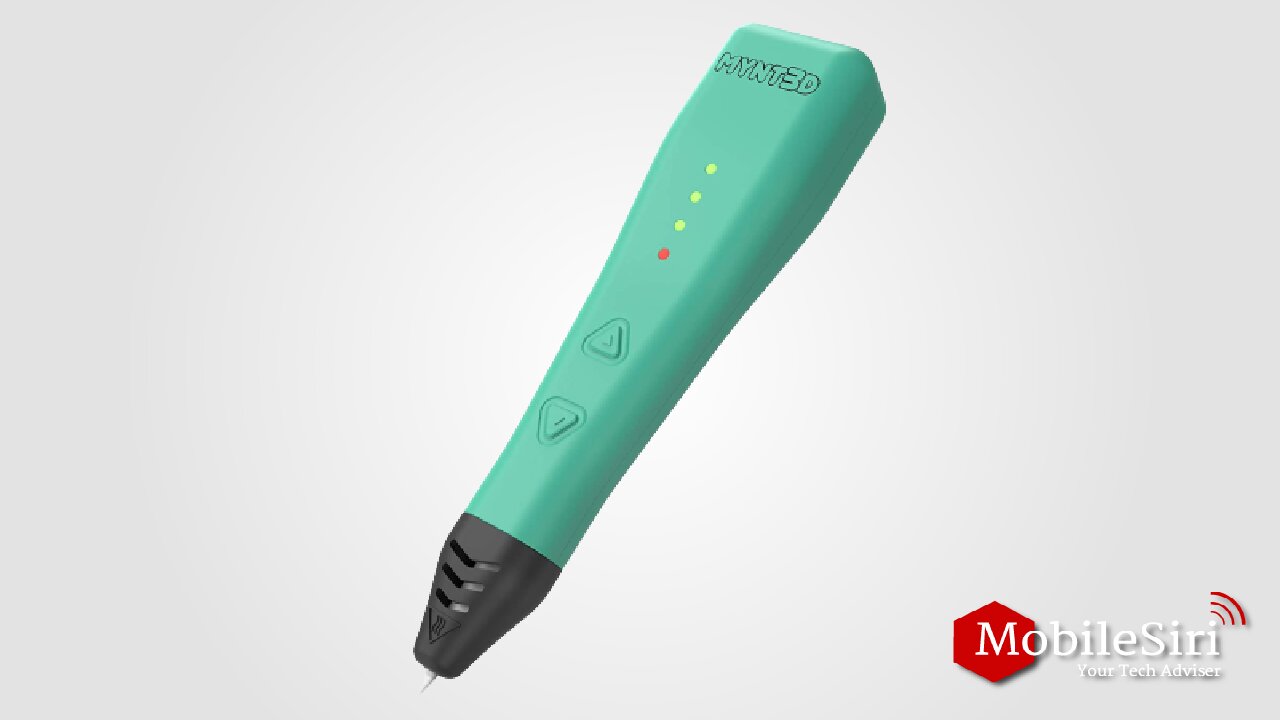 This basic 3D pen for kids is amazing in every way as it is user-friendly for people who do not need advanced features. It took the world by surprise with its incredible features and amazing options.
The pen is relatively smaller as compared to other 3D pens but it is easy to use. In fact, the smaller size gives amazing handling. This easy-to-use device comes with proper instructions so that even a 10-year-old can use the pen without any errors.
No matter what your skills or experience level is, you can use the pen regardless of any age group, too.
The pen is compatible with both PLA and ABS, however, it doesn't feature an LED screen.
Moreover, there is an automatic shutdown option when the pen isn't used for long enough.
Pros
The pen is easy to use.
Built from the finest quality material.
The pen offers some really exciting features.
It is compatible with inexpensive ABS and PLA.
It features a sealed nozzle to prevent clogging.
Cons

---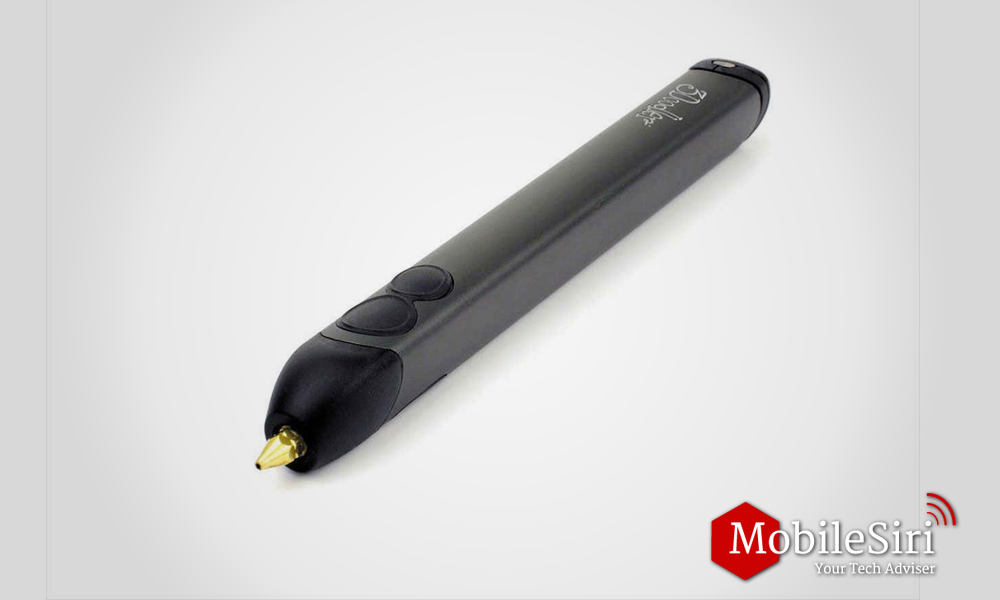 This is a very stylish pen with an amazing look and feel. The box comes with whooping 50 filaments which is a big surprise. This black-colored pen is something out of a stylish movie. The filaments are easy to change. There is no complaint of it being clogged.
This pen is slightly heavy, weighing 130 grams, and also doesn't come with LED.
The 3d printer pen for kids is easy to use and nearly perfect for any surface type. The pen is a great addition for seasoned drawers/artists.
Pros
One of the most stylish pens there is. Sleek and elegant in design.
One of the finest quality built.
Easy to use and easy to change filament.
No complaint of the pen clogging.
Comes with whooping 50 filaments.
Cons
Slightly heavier than other pens.
There is a learning curve therefore not recommended for newbies.
There is more than meets the eye when this one is concerned. Don't let the appealing design deceive you. The 3Doodler requires a lot of practice, making it an unsuitable pick for beginners.

---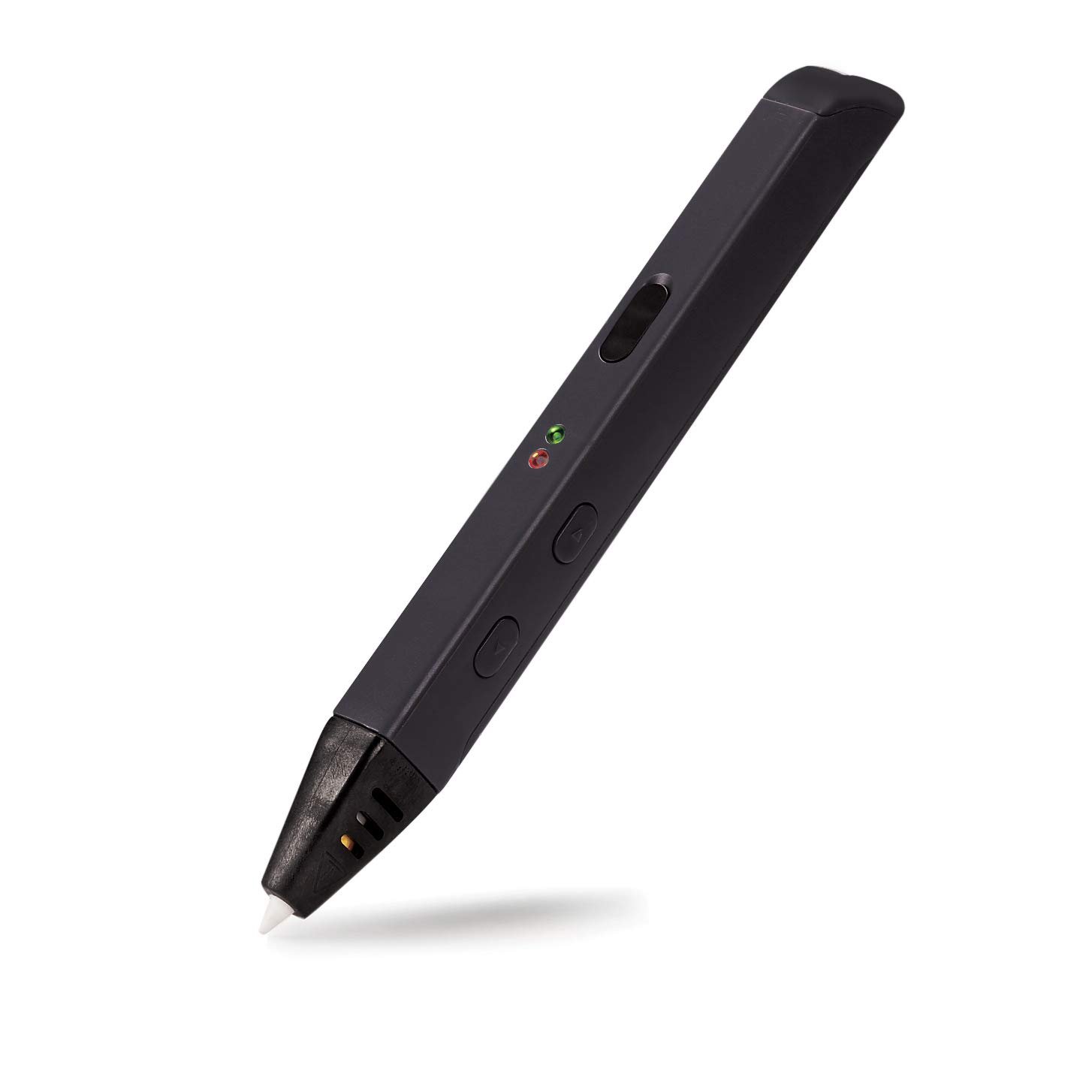 The pen has been hailed as the best thing there is. It is specially designed for 3D works of art as it is skin-friendly. The pen isn't that good looking but the functionality beats this drawback. Being the cheapest one, and also not one that gives the best 3D pen art, the Mynt super 3D Printer Pen has nevertheless shown some amazing and groundbreaking performances.
The pen is lightweight and comes with an ultrasonically sealed nozzle to prevent clogs. It displays the temperature for adjustment and speed control helps to control the speed of the filament. It is compatible with both PLA and ABS.
The pen was built keeping in mind the perspective of kids and people of all ages can use it. This is not a highly professional gadget so if you're looking into investing in something more capable, you should probably spend your money elsewhere.
This 3D pen is a good gadget for kids. It has all the features that will keep the kids happy.
Pros
Affordable and easy to use, especially for kids.
Fine quality built.
The look and feel appeal to young kids
Cons
Not recommended for professional use.
MYNT 3D Printer Pen is an excellent choice for adolescents. Partly because of its colour, which is something that will excite children, and majorly because it is ill-suited to professional use.

---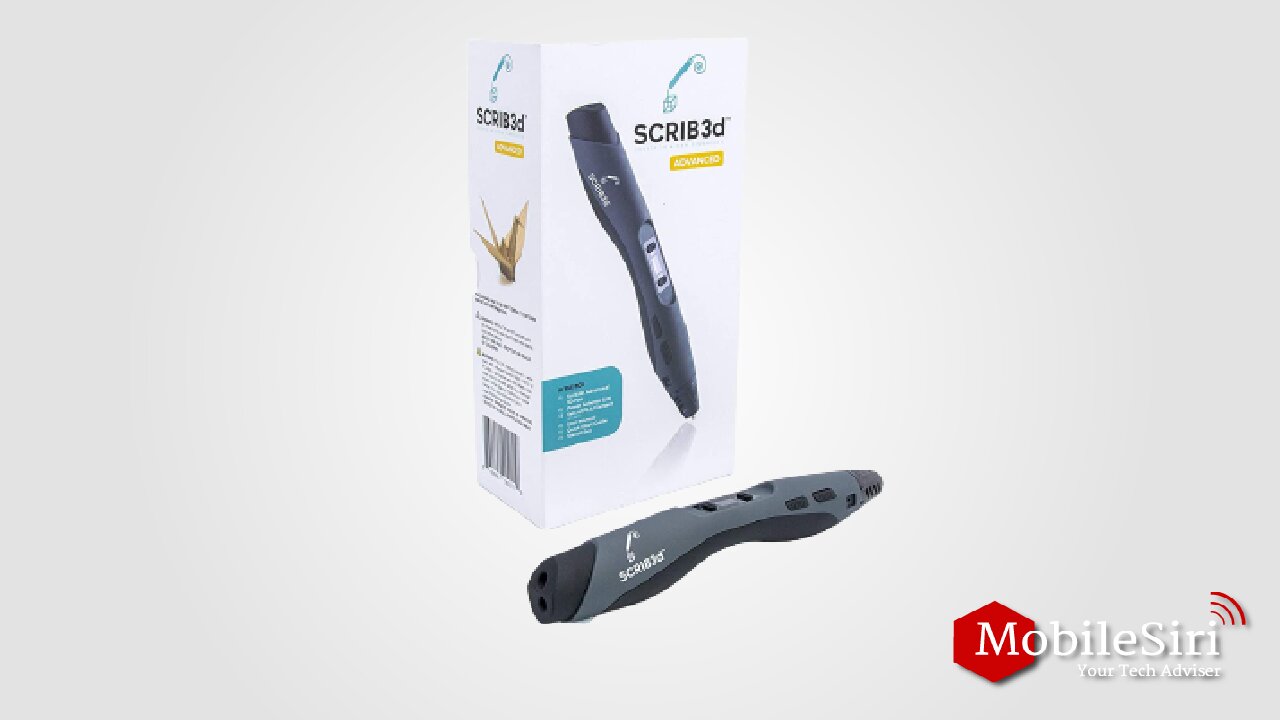 This 3D printer pen is considered revolutionary. But what makes it so special? Well, the SCRIB3D Advanced 3D – just as the name suggests it allows you to scribble, draw, or design unlimited– Comes with LCD display temperature, and speed control adjustment is impressive. It is packed with 3 colors of PLA filament, a manual guide, and a free stencil book that is going to blow your mind. Here's another incredibly insane feature anticlogging so that you a design 3Dshapes without delay. Pretty cool, isn't it? This pen uses plastic.
Most 3D printing pens are not comfortable on your hand but this pen is soft to the touch and designed to fits your hand for 3D drawings. This easy-to-use 3D pen is a great option for kids.
Pros
Most innovative pen. Unique, one-of-its-kind.
It uses PLA filament and comes in 3 colors.
The pen produces objects that remain fresher as compared to other 3D pens.

---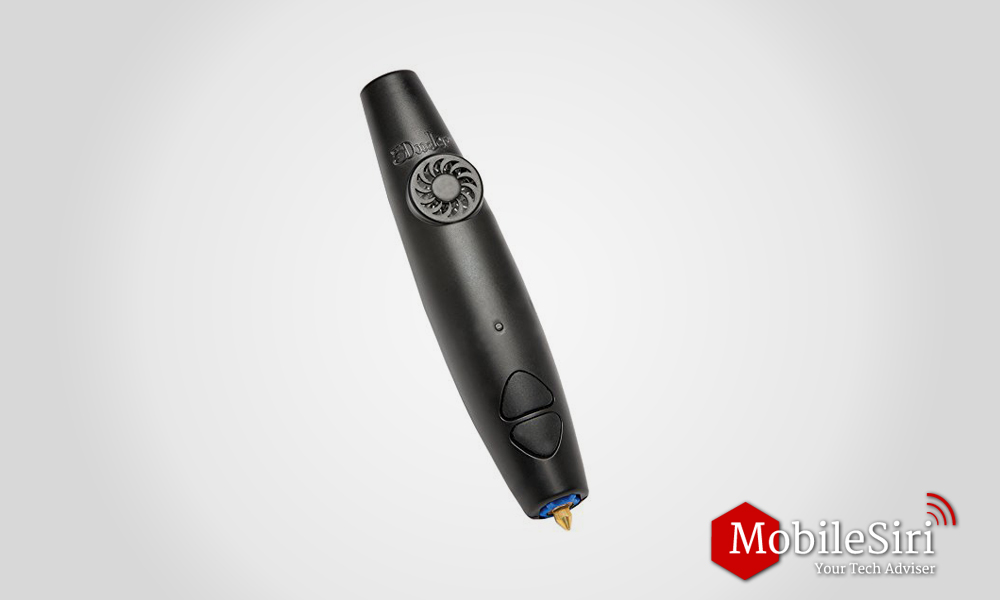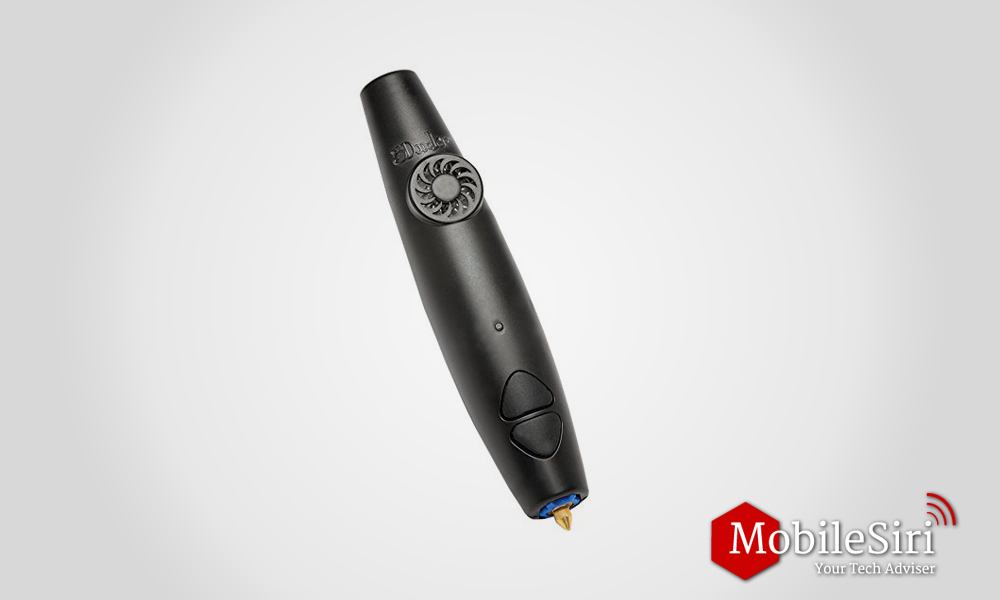 The 3Doodler2.0 is the successor to 3Doodler, the first-ever 3D printer pen on the market. The pen is an upgrade with a funky new feel to it. The pen is more sophisticated and elegant than the previous version of the 3D pen. This pen features 50 filaments which is an amazing number.
This 3D pen is way better than its predecessor. It performed excellently in every test. You can work this pen on a number of surfaces. It's easy to use and there is no trouble with clogging or heating up.
Pros
Fairly easy to use.
Features heaps of accessories.
The design has been improved to a lot better looking one.
Cons
The tip of the pen isn't at all made of good quality material. It's pretty below parred.
According to some users, the pen doesn't work as great after some use.
If you're enchanted by the 3Doodler and wish there could be more to it, then 3Doodler 2.0 is what you need. As the name suggests, this upgraded version was made keeping in mind some drawbacks of its predecessor.

---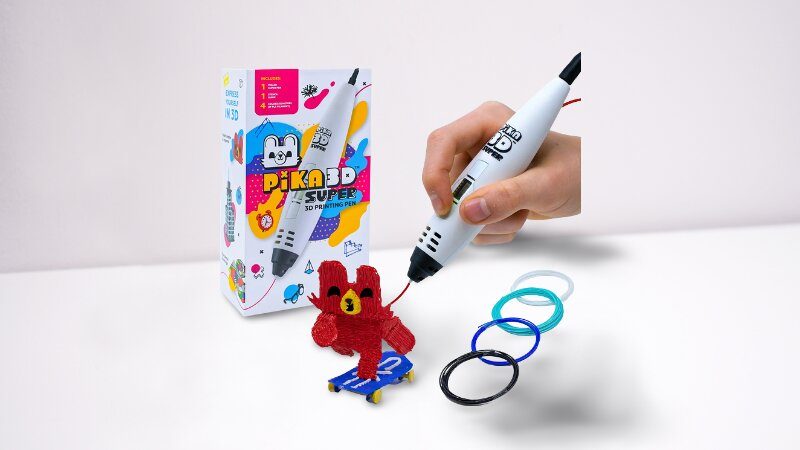 Another great 3D printing pen for kids to lift your imagination off the page and in the air. The Pika3D
PIKA3D pen is a smart-looking device that is easy to use and has a very slim design. The pen is elegant looking and pretty light in weight. There are options to control extrusion speed to make operations far smoother. You can create endless creations with the Invento 3D Printing Pen.
The possibilities are endless with this pen. You can use it on any surface. The pen is suitable for everybody.
Pros
Easy to use and light in weight.
Suitable for users of every age.
Sleek, smart, and elegant design.
The pen is best known for its ability to automatically shut down if not used for 5 minutes. If you do not wish to be restricted by the limits of other pens being used on multiple surfaces, buy the PIKAD 3D.
---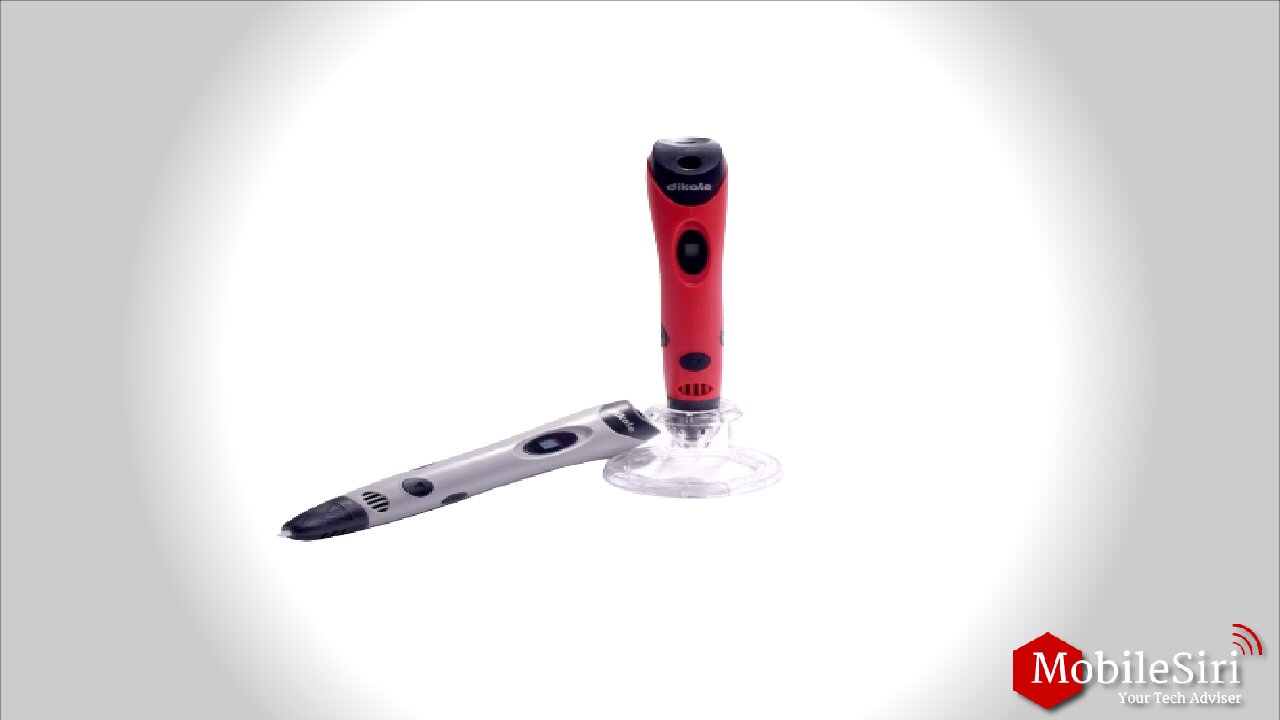 One of the top returns, the dikale 3D Printing Pen is one of the best 3d Pen for kids for gifts and an essential element for a designer. It's much slimmer. The pen features PLA(premium filamin refills)that are harmless and an LED screen, weighing light.
This is another great 3D pen for those just starting to doodle. For slow and fast extrusion, the pen has speed control so that you can manage things as you go. It also has temperature control for easy working and prevents clogging. The pen is a charm to work with once you get familiar with it.
Pros
You do not need a button to press long but once you pressed the button it works quickly.
It's much more slender and slimmer than the previous generation pen.
If there is a filament jam, the pen will easily detect it and notify.
Since dikale features temperature and speed on the LCD screen, designers who have ventured a little further in 3D sculpting can find its use more convenient—knowing how luxurious this functionality can be during work and the frequent, necessary breaks from it.

---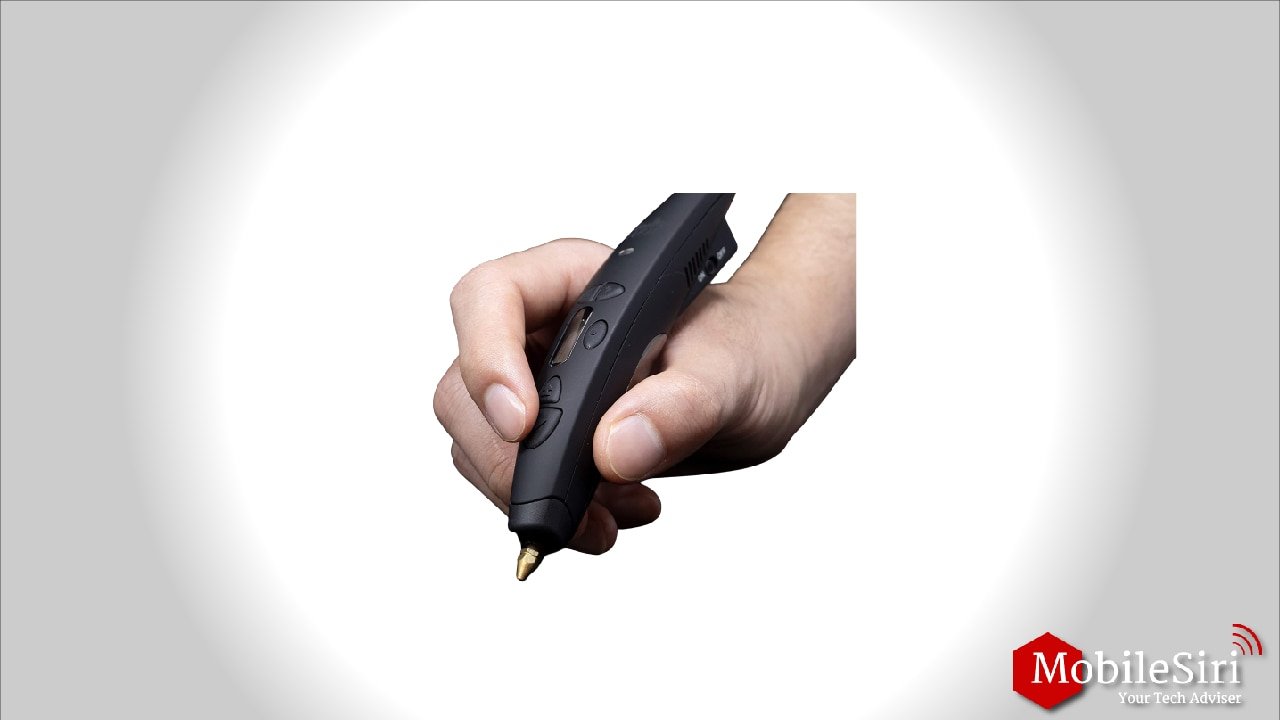 The pen which comes equipped with an LED heat indicator, took the professionals by surprise. It wouldn't be if we call this one of the best 3D pens on the market. This is one of the slimmest 3D pens, unlike other similar pens that are relatively thicker in size. It features 6 interchangeable Nozzles and a removable magnetic cover. The pen took the artist by storm as it gained massive appreciation from both critics and consumers alike. This pen is a complete powerhouse for your pocket because of the enhanced speed setting.
The 3Doodler Pro is easy to use and has perhaps passed all usability tests. It performs absolutely great and is a very fine pen. 3Doodler doesn't make much noise and you can create high-quality shapes with this pen. It is made out of the finest material. The pen is perfect for almost any surface type. It works amazingly well, without any trouble.
The pen can be powered through a USB, unlike other pens that need power.
Pros
Responsive, extremely lightweight, and very easy to use.
The pen has the tendency to heat the plastic filament and let it cool down instantly and quite swiftly.
The pen is built out of top-notch material.
A lot of hard work and effort went into the fine detailing and style.
Cons
Surprisingly, there are no downsides to this pen. The 3Doodle is perfect in every way.
This pen is best suited for professional designers who have multiple extensive projects on the list.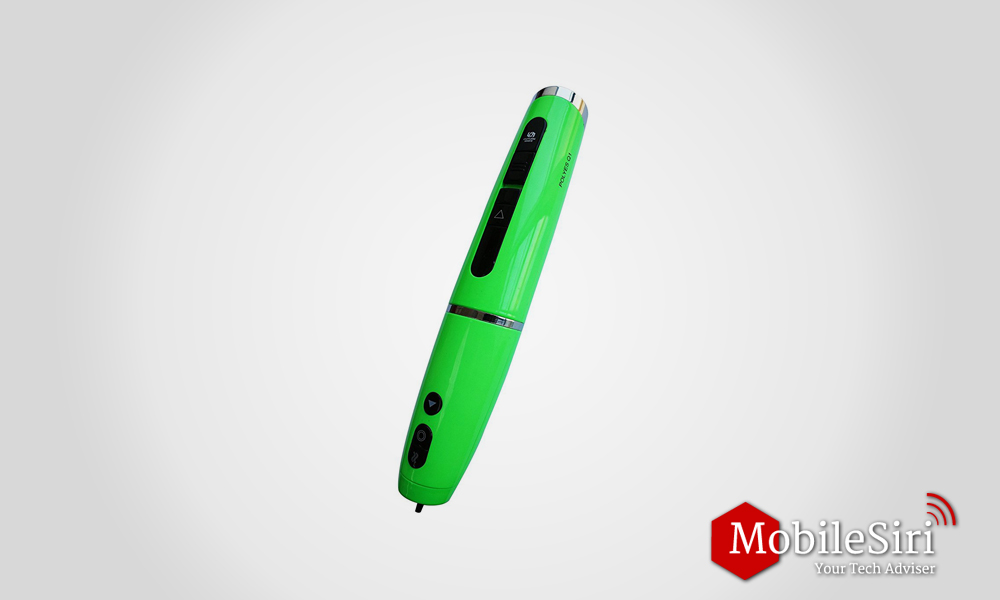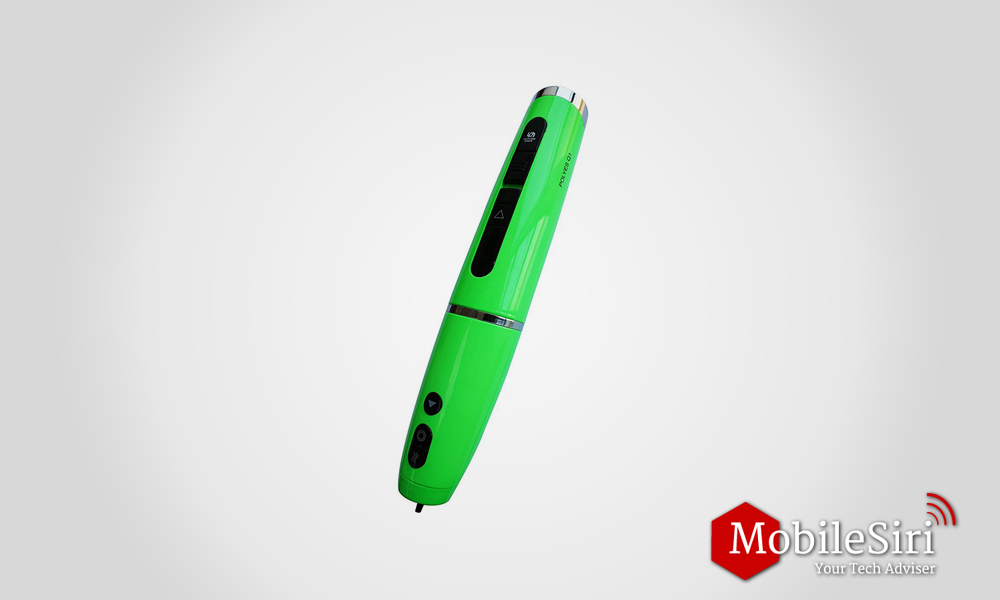 Now, this pen is one-of-a-kind. Mainly, 3D pens use plastic filaments but this one uses cool ink. There is no danger of the pen being heated or you burning yourself. It comes equipped with a Child Safety Switch. You can switch it on when your 3-year-old uses it to ensure they aren't harmed. Not many pens have this technology in it.
The pen has a built-in battery. You don't have to worry about the wires getting hot or plugging it in before using it. You can use it for a straight hour without having to charge it. The Polyes Q1 is easy to use and suitable for all surfaces.
It is easy to handle and a great option for beginners.
Pros
Uses cool ink instead of ABS/PLA filament.
Comes with a safety switch for kids.
Wireless 3D pen
Cons
There weren't many issues found with the pen.
Best suited for continuous work.
---
Types Of 3D Printer Pen.
There are basically two types of 3D pens. These are the regular pens that use plastic filament and the other one uses ink.
This 3D pen works more like a hot glue gun. You can draw on the surface as well as in the air. You can create real 3D shapes and objects in real time. It's a lot of fun drawing with these pens. You can add a whole new dimension to your creativity and to your drawing. Doodling has never been this exciting.
These pens let you draw images and objects just like a 3D pen, only better. A 3D pen that uses plastic filament has a heating system equipped but there are no hot parts in the ink pens. There's no worry of you burning your hands accidentally. Also, people of all age groups from young kids to the elderly can use this pen. This pen is a much safer option for kids.
Key Factors Of 3D Pen.
The 3D factor is nothing new. This 3D concept was up and introduced a few years back and the idea has been increasingly becoming popular by the day. Today, the makers of 3D pens have launched new technology in the market that allows you to paint and draw on any surface. And that's not it, you can even draw in the air.
The 3D pens have flooded the market and there are countless choices to choose from. There are different types of pens with different models and different requirements. Finding the right pen can be an overwhelming task sometimes. But when you take into account certain factors and specifications, it will be easy for you to find the right pen for you.
Important Things to Consider Before Buying a 3D Printer Pen.
When you're buying a 3D pen for you, and you want to have the best one, you can take into consideration certain factors to make things easy for you so you only buy one of the best 3d pens available on the market. Buy a pen that meets your specifications and requirements. Apart from that, there are a few other aspects you need to consider while seeking the best 3D pen for your creative mind.
Features.
3D pens are only equipped with plastic filaments. They have a heating system within them that melts the plastic to form a liquid. But no software is installed in the pens, and they do not require computer aid or assistance. You only need to attach these stylish pens to a power source to get the healing process started. The plastic will melt as soon as it comes in contact with the heat but the instant it comes out, it cools down.
However, to find the best 3D pen, you need to look closely and find out if there are any additional features being offered. Each pen is created by different companies and they will offer their own set of options and features. Look out for these extra features before the purchase.
Control Type.
A good 3D pen is recognized by the type of control it offers. That extra bit of control gives it that extra bit of edge. If a pen allows you to control the temperature while drawing or the extrusion, that pen will stand out in the lot. When you have the power to control speed, it will be comforting and easy for you to draw images with ease.
Similarly, temperature regulation will let you tune your uneven drawing to new heights. You can have the best 3D experience when you have the ability to regulate your drawing. Moreover, these factors create massive appeals.
Plastic Filament.
Just like the market is full of different types of 3D pens, the same way there are many different types of filaments you can choose from. Choosing one of the best 3D pens also depends on the type of plastic filament you choose. If you want a long-lasting pen, use a 3D filament that can be replaced for future projects.
Brands and Manufacturers.
The best 3D pen brand is not hard to find. There are several brands and manufacturers out there producing 3D pens. It can sometimes be confusing to choose a brand or manufacturer because they all seem great but there is a fine line that separates the good ones from the best ones. Every brand you will come across will claim to be the creator of the best 3D pen.
However, a limited number of 3D pens have actually proven results. Regardless of the claims, you need to check the brand, read thoroughly about the manufacturer and their product, and only then decide which one you think is the best. Reading reviews will also be helpful.
Customer reviews will come really in handy when you're making the purchase. The reviews are based on the real experiences of customers. How they felt about the product and if it can be great for long-term use and the features it was offering. A customer will base their review on all these factors and how they found the pen. You can read these reviews about certain 3D pens and then decide which one could be the best one for you.
The Usage Of 3D Pens.
There are plenty of uses for a 3D pen other than artistic purposes only. As much as artists can create 3D sculptures, there's more to the use of these pens like repairs or decoration. Also, the 3D pens can be used to weld large models but will only be helpful for smaller welding.
The main use of 3D pens is as follows.
Artistic use
Decorative use
3D pens with useful tools
Is a 3D pen better than a printer?
Artistic Use.
A 3D printer creates thin plastic strands to create objects. A 3D pen works similarly to that. It creates these thin strands to form objects and shapes of any kind. But there are times when printing fails and the plastic strands do not adhere to the surface the way they were supposed to. On the other hand, a 3D pen is much closer to the temperature that melts plastic effectively and easily. And as soon as the plastic leaves the gun, it hardens instantly allowing a firmer print of the object.
However, you should remember that a pen requires practice, persistence, and patience. You cannot expect to be an expert just in the very beginning. Even if the most known artists got hold of the best 3D pen for artists and their kin, they would require more than just mere talent. Moreover, there are many parts that are difficult to handle. Manoeuvring your hand correctly and making the shape right, while making parts of an overhanging can be a rather tough job. Make it too slow and the plastic can just drop and make it too fast and it won't catch the shape you're looking for. Practice a lot and be patient.
Decoration.
The 3D pens have more use than just artistic purposes. You can use them for decoration as well. You can add a new shape, design, or some decoration to a part, or perhaps you can design your own name on a part in an alluring and attractive hand-written style. To make the designs prominent and pop out, the user can make layers.
3D Pens With Useful Tools.
There are times when 3D prints aren't as perfect. But the pens can make the print perfect by adding strands to the missing area. The pens can be used for welding purposes. The pen will serve as a hot glue that welds parts together where it is difficult for the printer. Also, if there is a printed part that needs fixing, the pen can be great for repairing the damage. But again, you need to remember that firm, steady hands and patience are the keys to making these fixes. Your initial attempts will be a lot messier than the ones you make after several tries.
Is a 3D Pen Better Than a Printer?
Though you can get precise printing from a printer, it does miss the creativity part. Pens are more fluid and you can use your creativity the most. A 3D pen doesn't require any software or computer assistance—do note that some printers work harmoniously with the best 3D printing pens. You just need to use a bit of your imagination and start drafting your images. But the printer will require a 3D file before you can even do anything. This makes 3D pens a far better option than the printer itself. However, the printers are precise and create excellent prototype parts. Their importance cannot be ignored, either.
Final Word
3D pens are the thing of today. They are the best thing to have for school projects and small-scale exhibitions. With countless choices and amazing features, the 3D pens make themselves an adequate choice for creative minds pouring brilliant ideas. This relatively new market has a great appeal to it.
This list compiled will help users pick the best 3D pens for themselves. The many features, pros, and cons will help you decide on the product perfect for your doodling needs. Make the best choice with the help of our list and let your imagination run wild and loose.
MobileSiri.com is a participant in the Amazon Services LLC Associates Program, an affiliate advertising program designed to provide a means for sites to earn advertising fees by advertising and linking to Amazon.com. Read about our Affiliates Disclosure Policy
here
. Amazon and the Amazon logo are trademarks of Amazon.com, Inc. or its affiliates.