If you are looking for a smart 5GHz video doorbell that is efficient and reliable then you have come to the right place…
In this article, we have compiled a 5GHz video doorbell without a subscription that will surely keep your home safe and secure from trespassers.
that is worth your money and time-saving.
So, then let's hop in with a quick brief overview of the specifications of each 5GHz video doorbell camera we have summed up for you:
Keep reading!
Before going towards the list of 5GHz video doorbell cameras we have the definitive guide for you about the 5GHz WiFi network.
Questions that usually come into your Mind:
Is 2.4GHz good or 5GHz better?
In fact, 2.4GHz WiFi is better in terms of coverage in a large area but the internet speed gets slow due to the usage of many devices on 2.4GHz and due to limited channels in 2.4GHz, ultimately, there are chances of interference in the data transmitting.
while 5GHz offers a shorter range but the fastest internet speed because 5GHz consists of many channels so there is less chance of interference in data transmitting. 5GHz is best option for gaming and streaming HDTV in small homes and apartments
Moreover, the best thing is that both 2.4GHz WiFi and 5 GHz Wifi work simultaneously in dual-band routers.
.
What video doorbell works with 5GHz WIFI?


Nooie video doorbell camera, Ring video doorbell 3, Ring Video doorbell 4, Amcrest video doorbell camera pro and Ezviz smart doorbell work with 5GHz WiFi.
Do Ring cameras use 2.4 or 5GHz?
You can enjoy Ring video doorbells 3 and Ring video doorbell 4 with dual-band 2.GHz or 5GHz.
How do I change my Ringbell to 5GHz Wi-Fi?
Open the Ring App on your smartphone, Tap on devices, and device health and then Tap on "reconnect WiFi" or change the WiFi network.
---
List of 5GHz video doorbell
EZVIZ DB1 Video doorbell
aosu wireless doorbell camera
Nooie Video doorbell camera
Amcrest Video Doorbell
Kami video doorbell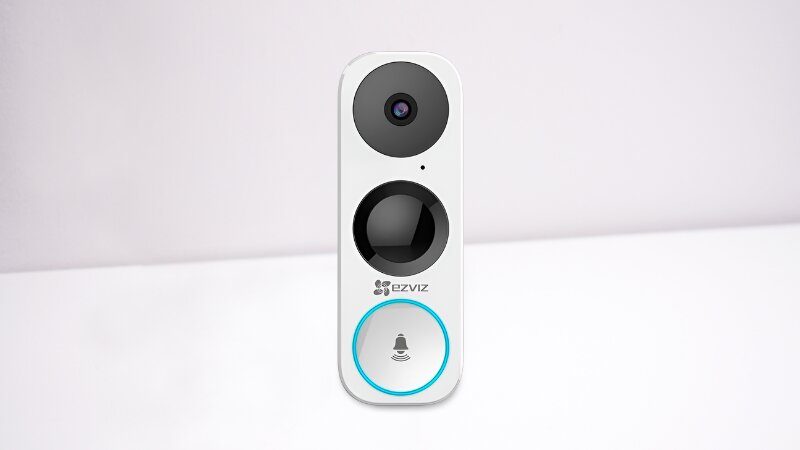 Wired video doorbell
---
It has dual band WiFi connectivity of 2.4/5GHz
Supports night vision for human detection
The doorbell also comes with PIR motion detection
The WiFi doorbell allows clear two-way audio, either talk to your guest or the delivery person
EZVIZ offers a 180-degree field of view that allows you to see a person from head to toe
It comes in three different colours black, white and brown
Moreover, you can enjoy free 3-hour cloud storage

---
aosu Wireless Doorbell Camera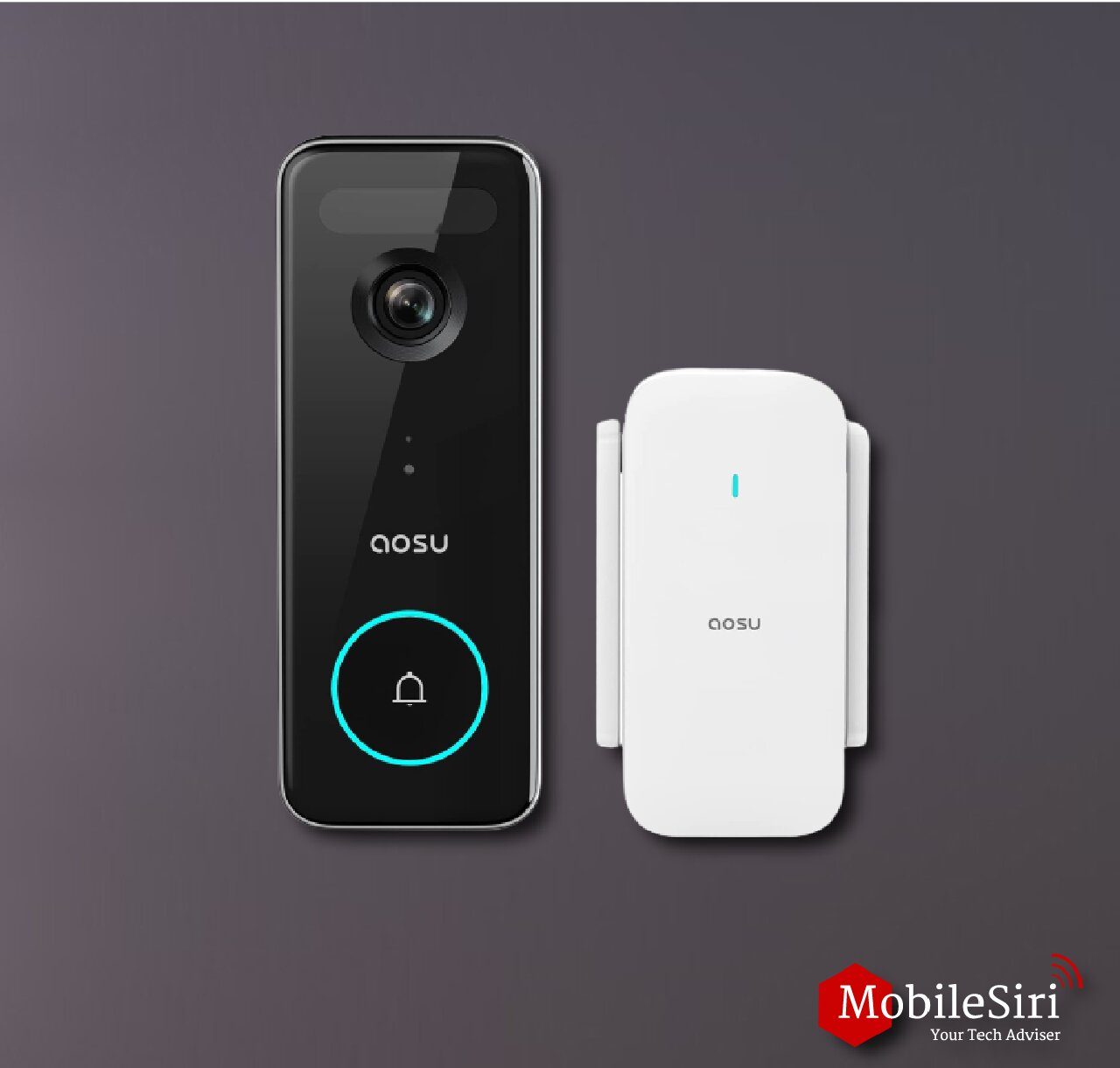 Wireless video doorbell
---
No monthly fees or subscription
compatible with 2.4 or 5ghz WiFi
Ultra HD offers clear images even in low light
clearly distinguish between human or animals
The field of view is 166 degree

Let's introduce you to the auso Wireless Doorbell Camera that works with 5ghz, dual-band 2.4GHz, or 5.0GHz WiFi connectivity. The Auso wireless video doorbell camera is the best 5GHz video doorbell without a subscription.
The doorbell has a Five-megapixel ultra HD video that will help you watch everyone and can be either Wired or Battery Powered and can install easily in any home.
Further, When you're in a conversation and don't want to speak, you can use quick replies by sending messages. The Auso Doorbell will automatically declare the alert you've sent.
It also uses the latest technology to notify you whenever any stranger steps into your doorway. When you're not interested in a conversation, you can access everything. The doorbell is waterproof and will work in any weather condition.
Furthermore, it works in the dark and can connect to your assistant.
---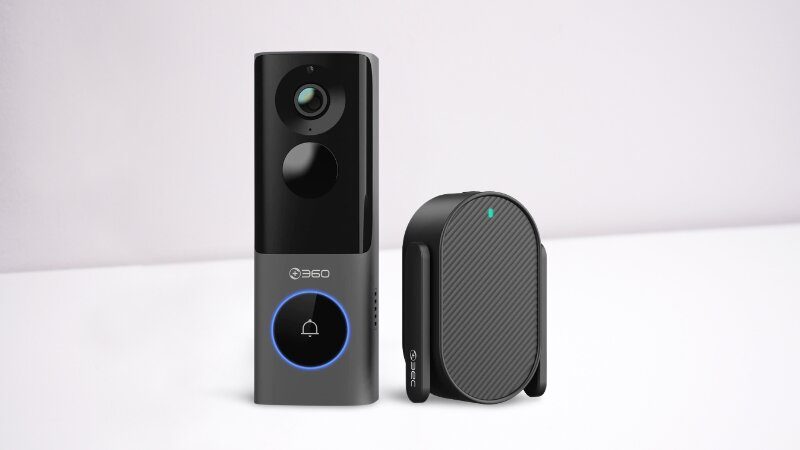 +360 5MP ULTRA HD camera offers dual-band capabilities connected with both 2.4GHz and 5 GHz. It features 5MP ultra HD High-resolution videos with a 162-degree field of view. Even in a dark environment, you can see sharp images due to sharp night vision technology. The 5GHz doorbell uses advanced radar technology to alert you when someone is near your home.
Moreover, Face recognition technology lets you know who is at the door. In case of stealing doorbell ring a siren to make the stealer scared. It is IP66 water and dustproof in tough weather conditions. The doorbell offers free 8GB local storage.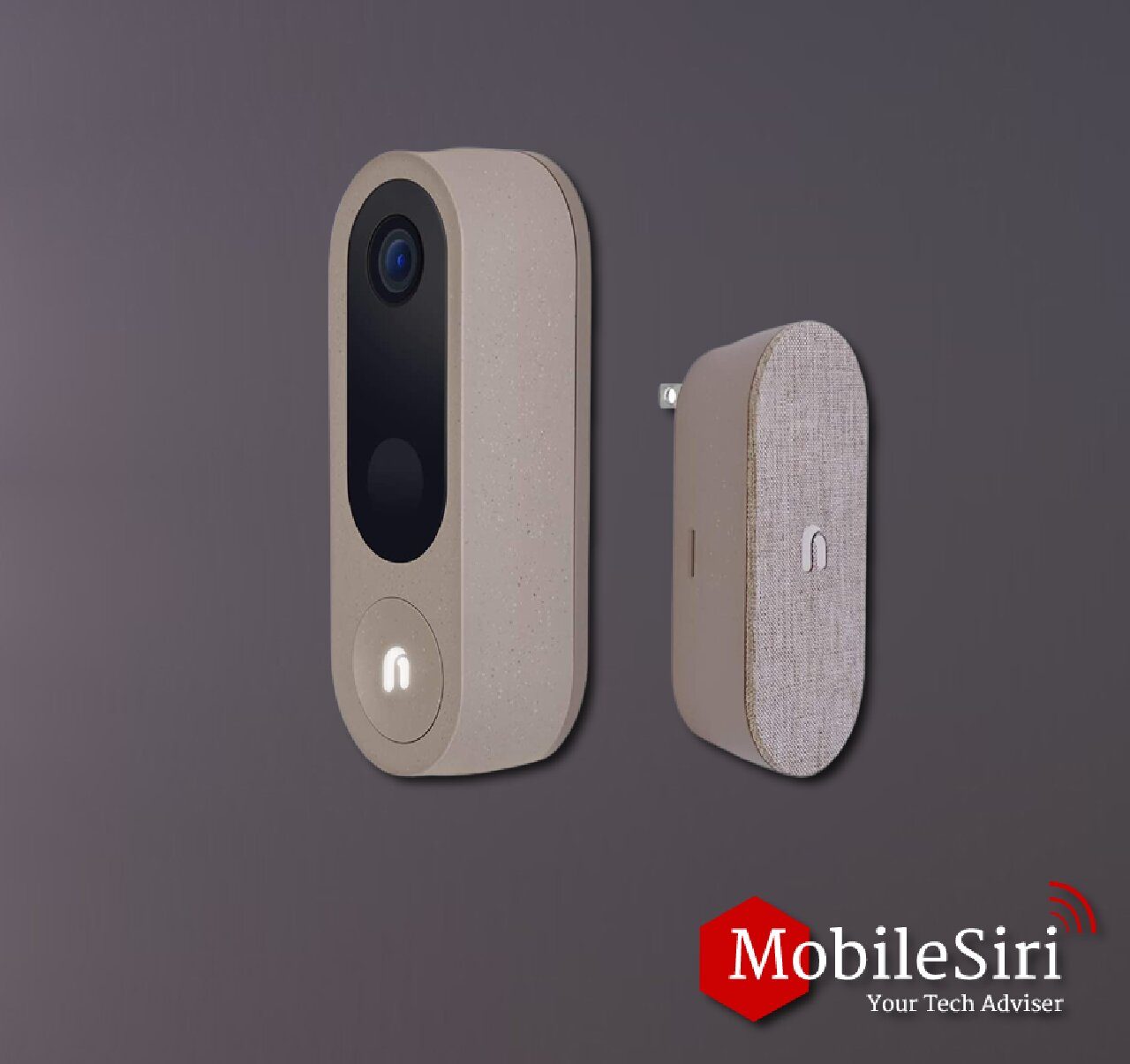 Wireless Smart Camera Doorbell with 2k Resolution
---
compatible with Dual Band 2.4/5Ghz
offers Human Detection
2-Way Audio
It has a Built-in Siren
IP66 Waterproof
Easy Installation

Firstly, the wireless doorbell is the best 5GHz video doorbell without a subscription, which features an advanced Human detection algorithm and will alert you correctly in case of any motion detection. It incorporates Alexa and Echo Show.
Moreover, a wireless 5GHz doorbell camera offers you the widest angle of view with the highest quality video.
Additionally, It has a responsive Nooie app that is compatible with both 2.4G and 5G Networks. It allows you to save recorded videos on Nooie cloud or a Micro SD card (buy separately for free as well.
At first, you need to insert the card into the base station with a chime.
Wondering how it is installed? Hear up now
The installation of the camera does not take more than 15 minutes. It is easy to set and use. Moreover, when triggered, it uses a PIR sensor to send you a notification. When it senses motion, the doorbell will alert you, whether it's from the person or something else, through its passive Infrared. The device records crystal clear video at 2K, which is superb. Even in total darkness, it can record usable video.
Interesting right?
Lastly, accessing a live stream video is beneficial and offers two-way audio communication remotely or from your Home.
---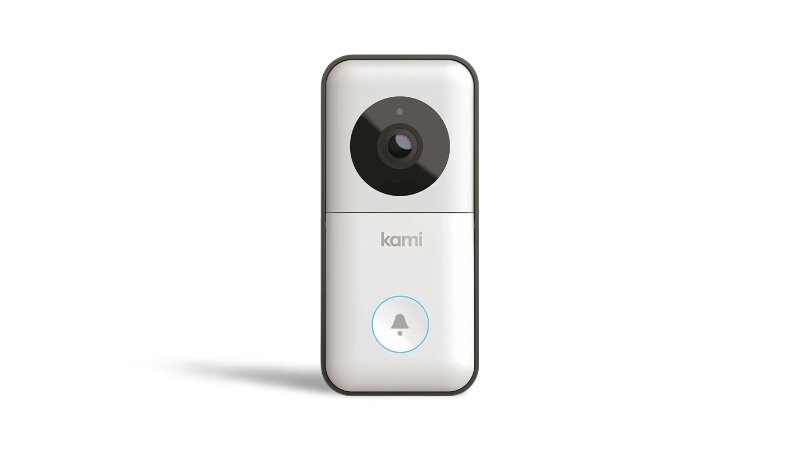 5GHz Wifi video doorbell
---
Smart video doorbell works with Alexa and google
The 5GHz WiFi doorbell has 1080P HD resolution with night vision
Covers every corner of your home with160 a degree view of angle
As well it supports human detection
Notify you 24/7 by sending alerts
Also, you can talk, see and hear your visitors from anywhere
CONS:
Battery life is not good enough
It does not have an SD card slot(cloud Subscription require)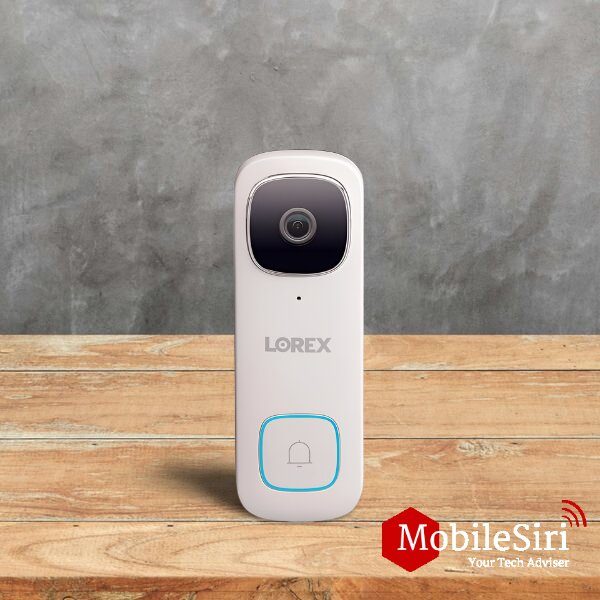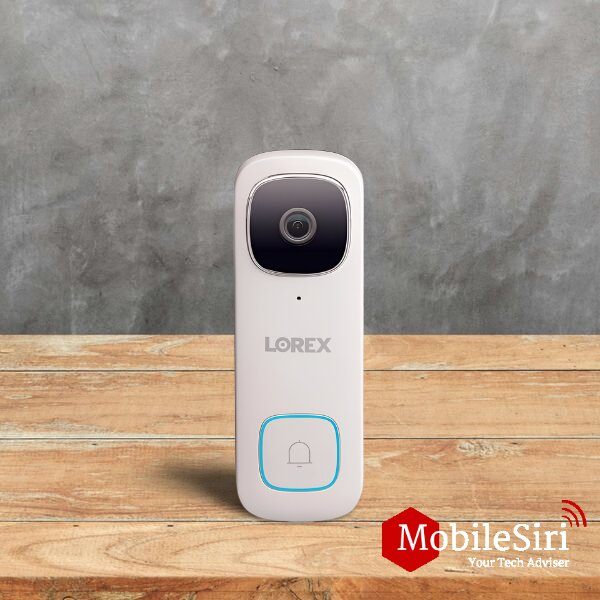 2K Video doorbell
---
No monthly fees or subscription
connectivity through WiFi or Micro USB
164 degrees of viewing angle for clear video
two-way audio communication from anywhere
offers colour night vision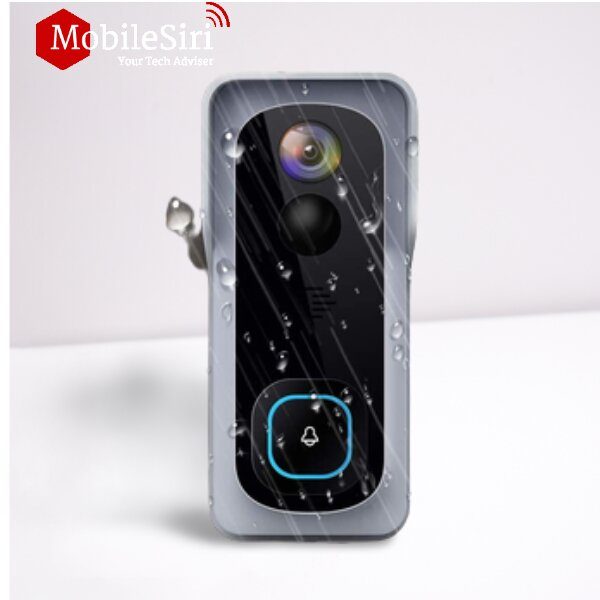 2.4GHz WiFi Video Doorbell no Monthly fees
---
It supports 2.4GHz WiFi(does not support 5 GHz)
Fully built-in Rechargeable battery
No need for wires
IP65 Waterproof
It comes with a 32 GB SD card
Offers 2-way audio
The built-in PIR sensor can detect motion and alerts you
HD video quality of 1080P with night vision
Human detection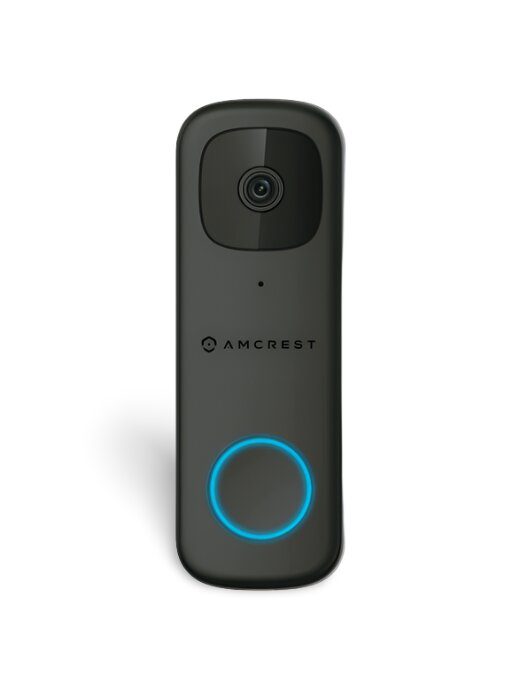 5GHz video doorbell
---
Amcrest is a wireless outdoor doorbell
Supports 2.4GHz and 5GHz WiFi
It offers 164 degrees of wide viewing angle
comes with a built-in speaker and Microphone
2-way audio.
The doorbell is IP65 Waterproof
It features human detection and night vision
offers a 1-year free cloud subscription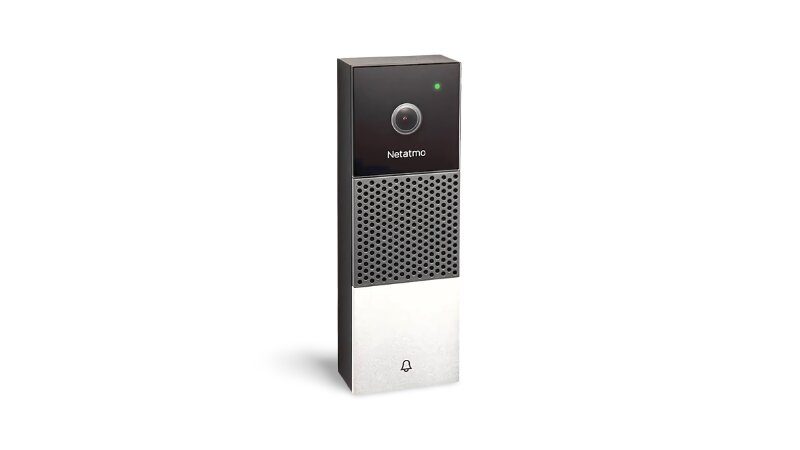 2.4GHz Wifi Video Doorbell no Subscription Fees
---
Netatmo is a wired outdoor doorbell
It has no subscription fees
Has compatibility with Alexa
Get notified whenever an intruder comes at your door with the feature of "Person Detection."
It has a fantastic night vision
2-way audio
Supports 2.4GHz Wifi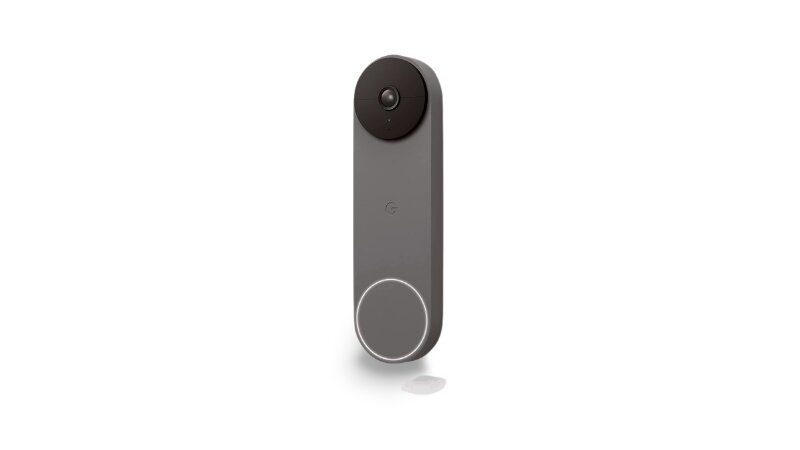 Google Nest Doorbell
Wireless doorbell with no subscription fees
---
Google Nest is a battery-powered doorbell
It offers night detection
Download the google Home app
It will send alerts through Google Home App
2-way audio talk no matter where you are
24/7 HD Live video and 3 hours of video history
MobileSiri.com is a participant in the Amazon Services LLC Associates Program, an affiliate advertising program designed to provide a means for sites to earn advertising fees by advertising and linking to Amazon.com. Read about our Affiliates Disclosure Policy
here
. Amazon and the Amazon logo are trademarks of Amazon.com, Inc. or its affiliates.