Android Lollipop 5.0: Google discloses its best of Android updates
Android OS has become the most used platform with its customization options and user friendly environment that gives its users a unique and impressive experience of using smartphone or tablets. And now Google had made something magical with its operating system by releasing Android Lollipop 5.0 presenting you a dramatically different and simply amazing experience.
With this new world of Android OS your smartphone or tablet can do some cool tricks along with most of the task you might have been missing out in the earlier Android versions. These not only make the operating system update necessary but also an oddly exciting experience which can reshape your concept of interface.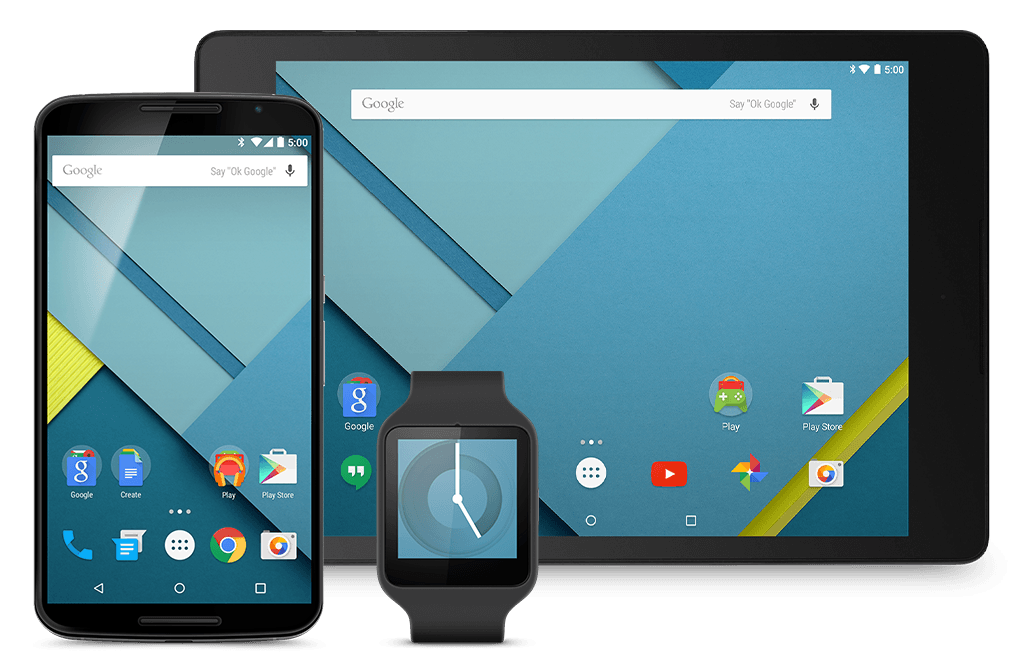 Android Lollipop is the firmware update that seems powerful in its first impression. It can give you a beautiful surprise out of box. It is emerging with a nice pace and after it's initially availability on the Google Nexus 9 now it is spreading too many others as the Google is opening it up more and more. Other smartphone makers are also showing good development to get the amazing features on their respective Android devices, as soon as they can get.


The new Android Lollipop is especially powerful in its design concept. Also you will not feel any shortage of features on your new Android device. Here Google has shown a truly adaptive potential, it has not missed anything which might matter for you on your Android smartphone. Here in this detailed review we will present you a deep inside to each of its amazing features which will reshape you smartphone or tablet.
It's compatible
Android Lollipop is compatible with most of the Android devices.
First of all, the thing needs to mention is its compatibility with most of the devices. As we have experience with earlier Android releases, with each of new updated there comes a list of devices that can support it but still many of the manufacturers take their time to find the new code and shape it according to their own experience. Samsung, htc and many other have their own way of using the Android OS.
As Android Lollipop landed, Google's own Nexus 9 became the flag holder, though it was quick to move to other nexus devices especially the Nexus 6 and also the existing Nexus 5, Nexus 4, Nexus 7 and nexus 10. Also many other devices are getting ready for it and as the year 2014 marches to its end we might be able to see plenty of new devices receiving the new magic of Android Lollipop.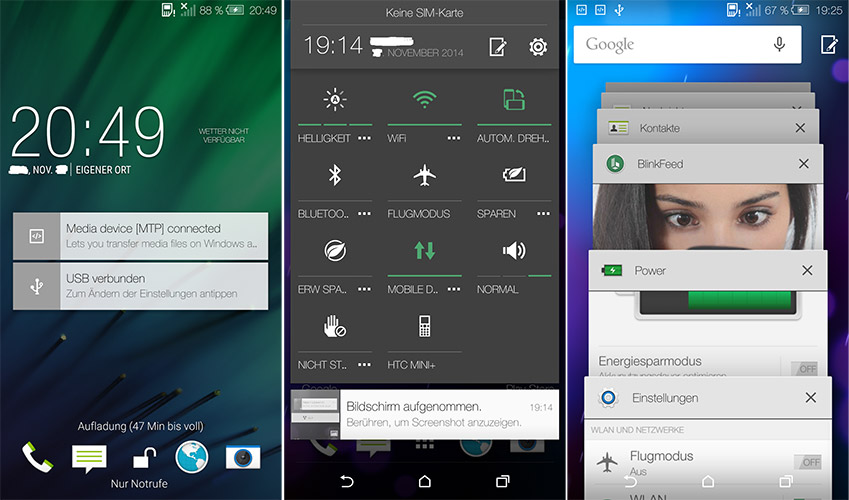 Currently we are expecting the Motorola, LG and Samsung smartphones which are either receiving it or are planned to receive next. htc has also promised for a sooner update while the Sony Xperia is set to receive it early in the 2015. But it don't ends here, it's a short list and if you are unable to find your Android Device in the compatibility list then just hold on. Yet many of the makers have not shown up the list but as its progress guides it will not be anything you might miss.
Experience the Material Design
Android Lollipop is no doubt an example of Google's engineering but the most amazing among its offerings is its overall look. It comes with "Material Design" which gives it a welcoming look. Unlike the experience with earlier Android OS the Lollipop comes with beautiful colors, shadows and many other visual effects that make it something worth spending time to it. It contains mostly flat colors and also a layered outlook which give it a looks like papers stacked on one other. This is truly a new concept for Android OS users.


You can experience these changes if you hold one of the updated Nexus with Lollipop. Its soft keys at the bottom are changed in appearance. It has also adopted triangular arrow outlook rather the curved arrows but the home button is circular. And there is the square shaped multitasking button or the 'overview' as referred by Google. It was not in the kitKat but as seen in the Honeycomb and IceCream Sandwich versions of Android the Tron-like visuals are not there anymore. Rather now there are bold colors and a friendly design.
But the user interface on the 10-inch of the Nexus 9 looks a little unusual as the button and other interface stuff are put at the center of the screen. These centralized arrangements give the 10-inch display as of 7-inch. This however gives it a similes and uniform display but also it seems to be step backward as for the widescreen it is hard to use this UI.
Improved Notifications
Android has already a nice concept of notifications but the recent developments in Apple iOS have introduced new and changing concepts in notifications. But Android did not reach there until lollipop arrives. Now with Lollipop update, Android has many useful features which can assist its functionality. And similar to the iOS 8 you can see notifications, updates without unlocking your device. For instance, you can read emails and text messages on lock screen and also open the particular app right from the lock screen.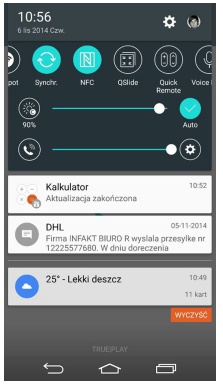 You can also control how the notifications should behave. If you don't want any notifications pop out while watching a movie or reading a book you can set them silent. And also it provides a priority mode, where you can silent particular notifications and also assign alerts degree to different other notifications.
If you go for urgent mode then only alarm will work and also there is the proper silent mode or 'do not disturb' mode which mutes the calls and notifications for a certain period. Although Apple was the first to unveil these useful functions in its operating system, Google used them wisely in Android Lollipop by shiftng the concept of notifications using these trans-formative functions.
User Accounts, Pin apps: Securing your privacy
Smartphones and tablets are personal devices but still they are shared with family member and friends in many cases. Like a friend may play games on it or a family member may need it to make a call or surf the Web. This is also not a pleasant experience every time as you might be concerned on your privacy and also the settings of your device. Google shows a clear sense of understanding of your concerns and it has something for you in its Android Lollipop update as well.
Google has introduced user accounts in Android Lollipop therefore now you can customize your device for the use of others. It makes it more convenient to share your Android phone with your peers. You can create a safe environment where your file and settings will remain private and safe. Your personal emails and messages cannot be accessed by other users and also thy will not be able to change your device setup.


It also offers the "pin" apps feature where you can set a pin for the apps you are going to allow others to use. It means that your phone remains working for certain apps while remaining lock for others. For example, if you open a particular app then exiting it requires you to enter a pin which you have saved for it. It is very interesting and useful features especially if child can access your smartphone. It will save you from several security and privacy concerns.
Smart Lock, Tap & Go: Locked and secure Lollipop
Lock screen security has become a defining feature in Mobile operating systems. It is probably the first line security which protects anonymous person's reach to your privacy. With some degree of lock screen security you can feel safe. Although for the sack of security it is necessary but putting your pin or drawing the pattern every time is an irksome task. But still only a few can bear the cost of not setting a lock screen.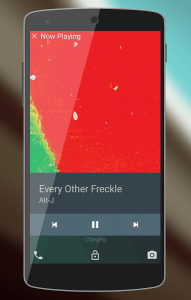 And now with Android Lollipop, Google has thought of bringing you a fix, a lock which will secure your phone and also make it convenient to use again and again. It offers Smart lock feature which enables you to unlock your smartphone with a trusted device, like your Android Wear. For instance, with smart lock whenever you bring a trusted device nearby your phone, the lock will be disabled. This is a nice addition which can support the wearables also it works with many other non-Android wearables.
Another lock screen feature of Android Lollipop is the Face Unlock feature which we have already seen in the Galaxy Nexus, released in 2011. This has also been a nice addition but on the Galaxy Nexus it faced many issues. For instance, it was inefficient in low light and also it could not recognize the face with a few variations.
Now Google has the solution to offer with Android Lollipop. Its live face detection works even when your phone is not locked. This helps saving your face impression continually therefore it keeps the changes according to the changing environment. Therefore it can build an accurate picture of you thus making your phone clever and magically unlocked just by showing your face.
Lollipop Setup: it's easier
Like many other features of Android Lollipop that make it easy in usage it has a more convenient setup option. Many of the current Android users have faced the frustrating setup process in the KitKat and the older versions. But now with Android Lollipop you will have an equally convenient setup feature. For instance, now moving from one device to another you will not face issues while restoring apps, settings and other preferences.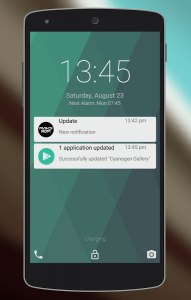 With Tap and Go feature your Android device can guide your Android phone that which app to install and what personalization you would like to keep. Also you can keep setup information for WiFi and many other apps. Although you still have to download every app through the Play Store by logging in using your Google Play ID but it will be easier to find your old experience at a single place. Setup information through Tap and Go features are transferred using Bluetooth and NFC which is mandatory on both devices.
Android Lollipop has also addressed one of the biggest shortcomings in the earlier versions of Android platforms. As the earlier versions came with preloaded bloatwares but now using the Play Auto Installs feature on your Lollipop OS you can uninstall useless carrier apps. Also this feature will automatically install required apps when it detects a carrier SIM. Therefore now it's not bound to have unnecessary apps indeed these apps are available on Play Store where you can uninstall them any time without any hesitation.
Lollipop performance
With the older Android KitKat version many of the devices reported performance issues as many of the features were not working at all. As we saw, many non-Nexus devices with Android KitKat were unable to use "OK Google" service. This voice activation service by Google can use commands to your hands-free and provide a useful feature as experienced running on Nexus devices.


This feature is now improved with the Lollipop. Now it lets you use this voice activation feature even the screen is turned off or your phone is locked. Along with this features Lollipop also has the OpenGL 3.1 along with an Android extension pack. These both features bring more functionality in its 3D graphics. With this addition, games on your Android Lollipop will have a new set of visual effects. It gives you an experience of console quality games on your android device.
Project Volta: Long lasting Lollipop
Using a smartphone with huge apps, fast services and handful of features the battery life remains to be one of the key essentials. Apart from the battery specs the operating system has also much to do while deciding the battery life of your smart device. And Google with its amazing operating system has come up with complete concept naming it Project Volta. With this advancement Google has ensured to optimize its apps to use little powers as possible. It has moved to ART runtime form the Dalvik which offers more efficient battery runtime.


Using its battery saver option you can save up to 25 percent of the battery runtime. It increases your phones stamina and the same apps and feature will consume less power compared to the Android KitKat. Its built-in battery saver can help too much in increasing the battery performance but still it cannot solve the power issues all alone. With this specialty the Android Lollipop gives the android a comparative advantage. It again makes us believe that it is the software platform not the specs that is going to decide the value of a smartphone.
Conclusion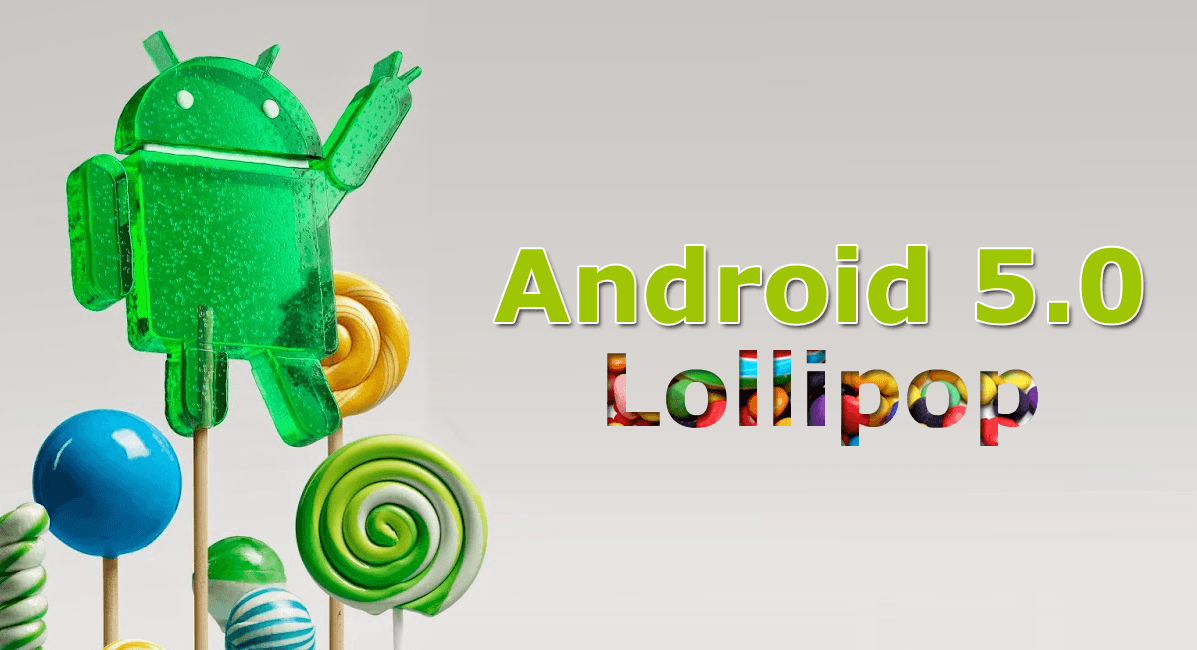 From the Material Design to the Project Volta whatever the Android Lollipop offers is amazing. These all makes it hard to not be impressed by Google's efforts in building its updated operating system. It not only offers a complete new experience in design but also has the sense of improvement in the already popular features. Here we get more intuitive notifications and personalization. These along with plenty of other features join up to give Android users a completely new experience of Android platform. It's beautiful, amazing and a transforming experience with Android Lollipop.
Watch this Video Review of Android Lollipop and do share your experience in the comments section.
MobileSiri.com is a participant in the Amazon Services LLC Associates Program, an affiliate advertising program designed to provide a means for sites to earn advertising fees by advertising and linking to Amazon.com. Read about our Affiliates Disclosure Policy
here
. Amazon and the Amazon logo are trademarks of Amazon.com, Inc. or its affiliates.