'Hey Siri' in iOS 8
What Apple says in intro to siri on its website, "Siri lets you use your voice to send messages, schedule meetings, place phone calls, and more. Ask Siri to do things just by talking the way you talk. Siri understands what you say, knows what you mean, and even talks back. Siri is so easy to use and does so much; you'll keep finding more and more ways to use it."
It's no doubt true with the new iOS 8, with this Apple made its voice command based personal assistant Siri, more powerful than it was before. Even it can now work entirely hands-free, on the command of 'Hey, Siri' while it's charging, will start to answer the questions and accomplish tasks.
What's the Siri and what can it do
Siri is a virtual assistant app of Apple that works on voice command and uses natural language interface, sequential inference and contextual awareness performing the tasks. Apple bought Siri in 2010 that was re-released In October of 2011 in the Apples iOS 5. It is now integrated into almost all the Apple devices from iPhone, iPod touch, and iPad, and the new HomeKit.
In iOS 5 it was not improved with new features but it was not fully functional with the partner devices. It was first made compatible with iPad, in iOS 6, then it started providing good information about many interesting things including the sports highlights, movies listings and the recipes in the restaurants. It also then acquired the ability to open apps, post updates in Facebook and Twitter.
Siri went through many improvements with the launch of iOS 7. The Siri got matching with new design language and quality voices, its ability to access to different Apple functions were increased. It was also equipped with the CarPlay feature in iOS 7.1.
And here comes the new iOS 8, which brought the Siri with amazing ability to listen the "Hey, Siri", which we are about to discuss.
How to start
To enable the Siri you have to follow the Apple settings. By going to the Settings, then to the General settings you will get the Siri, here to enable the feature you'll find the switch which give you option to turn on the voice command.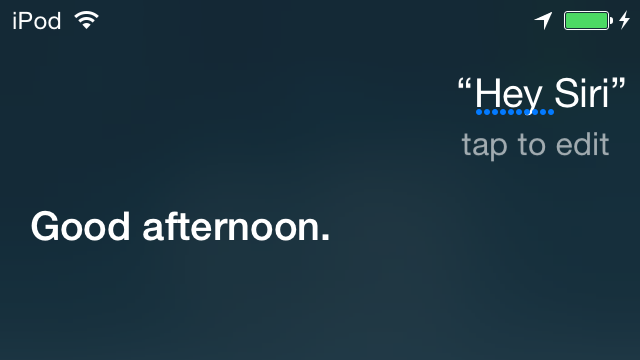 If you keep it on than it might be a sorry as it sometime don't needs you to start. While testing the iOS 8, you will probably experience the surprised start of the Siri. The feature can be disabled by following the path given above to switching it off.
Its hands free mode can be enabled by going through the settings of the iPhone or iPad's as mentioned above, here you can switch the "Allow 'Hey Siri'" function 'on' or 'off'. You can also use Siri on Apple TV as well.
Other features of Siri
Siri is actually meant to carry out commands with the added of features in the new iOS. There are competing apps from Microsoft 'Cortana' and from the Google ' Google Now' but Apple ensure the best functionality to make the Siri a best competitor. The new iOS 8 give it more powers with many new features to make it more useful.
'Hey, Siri!'
Now as you enabled the 'Hey, Siri' function then just sit back and speak to it without going for the the home button. It can work in any situation if the iPhone or iPad is connected with a power source, no mater the screen is on or off and the app is itself open or not, it would be listening you.
HomeKit

It just not stops to the 'Hey, Siri' and the hands free mode. The HomeKit feature of Apple is also incorporated into iOS 8. With the home based task doing applications and plenty of accessories doing daily work, the use of Siri has become more important. Now users can do much more with it as it will be managing the temperature in the Room by adjusting the Air-Condition settings, it can close the doors of your garage or the front door of your house as well.
Use Shazam

Apple is working hard to make Siri easier with Shazam. Siri can identify the song playing and here if you ask which song is it, the sharp app will lead you to Shazam and all the info about the track. You can also go a step ahead by purchasing the track on just another voice command.
It is an encyclopedia

Though it is good answering the questions users asks her time by time, but its not the end as it also work like an encyclopedia, now you can just ask about any fact it would be surprising you with the valuable information's.
Siri can download apps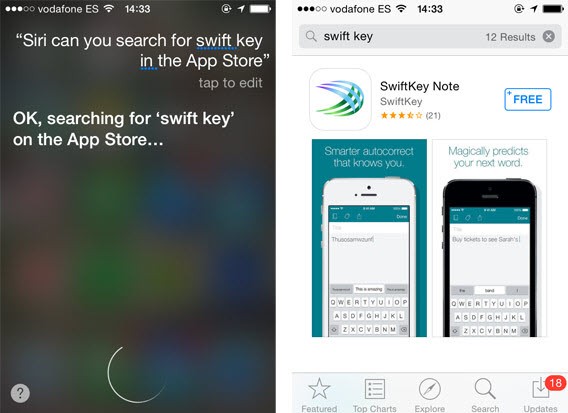 The access to third party apps is the essence of the Siri which will give it wings and a waste approach but it can also do much more by downloading the apps itself. It can access the Apple App Store and download the app you command it to download. You can just ask Siri to search for a particular app than go for rest as it will open the App Store, search the app and you will have to just go ahead with installation.
Siri, works with Health Kit
Yes it work brilliantly, health tools seems to be the main fields of focus as Apple announced its new launch, there are also many other apps which you would probably be using as your health assistance. Now with Siri you have much more flexibility to use them.
Siri, is only English

Despite the rumors that apple was adding more languages in its Siri, still it's not made real. So if you ever try to ask it in another language probably it may disappoint you. There is still time for Siri to learn more languages. There are also some key languages which are listing officially as upcoming.
Streaming Voice Recognition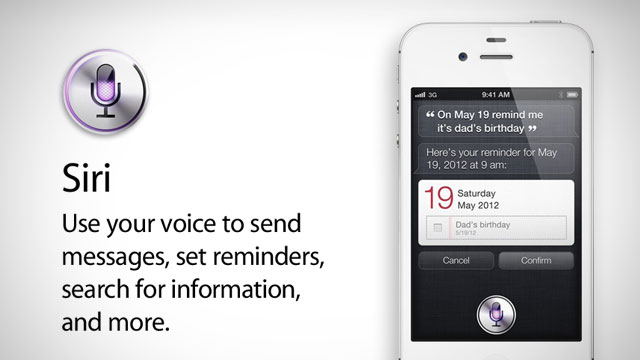 Another awesome feature Siri Now has is that it keep converting your voice into text, without waiting for you to end your command, in eitlier OS its conversion would start only after the command was completed. iOS 8 adds this feature of streaming voice recognition, which makes it able to works as the user speak, without much delay.
Siri may work eyes free
As Apple claimed, it is working with car manufacturers to improve Siri by integrating it into other voice control systems. In near feature with a button on the steering wheel of your car, you can give voice commands and ask Siri without looking at your iPhone while you are on the road. The iPhone will remain silent and sleeping which will minimize the distraction. Even when your hand are on the steering wheel you will be able to ask Siri to make a call, play music, compose text, use Maps and much more.
It takes dictation
It's a good tool in taking dictations, instead of typing you can use your voice, and it will be typing for you. The user has to just press the traditional microphone and say; it will listen to you carefully and type what you are saying.
It understands you
It's not just the game of voice command, the Siri actually talks to you as a person. It will listen, try to understand you and get what you mean to say.
Siri, a threat to Google
With Apple siri now you no longer need to go for Google's search. Instead, just press the microphone button or say 'Hey, Siri' if your phone is plug-in to the charger, and asks the voice command app, it will search all the stuff on internet for you.
It was seen by many analysts to capture the market of Google as the dominating search engine, at least for the apple users it proves to be a good alternative. Still Siri itself is relying on Google for searches, but it also uses variety of engines depending on the quarries of the users.
Along with Siri there is also Google's voice search available on the new iOS. On most of the Android phones Google Now is tightly integrated which makes it the primary voice search for most. Though in case of Apple devices, Siri is truly a function to be used instead of Google voice.
Along with these all don't forget the earlier usage of Siri it has never been less in interest. With its feature of using it to get your relationships, like if you want to call your girlfriend, you can just ask the Siri 'cal my girlfriend' and it will not do a mistake. Similarly it's well known in making Notes. It has been easy enough to take notes and entering them into the iPhone but with Siri it has became much quicker. It is also funny, you can go funny with it and it will be showing its good sense of humor.
The role of Siri is increasing in to the new iOS, with its active role, Siri is becoming more as an assistant tool than just being a novelty. Its Integration with the new features of iOS 8 and the third party apps is making a primary part of the Apple devices. It is making the new services of iOS 8 more useful and also the dependency of the user on voice command function is gaining.
MobileSiri.com is a participant in the Amazon Services LLC Associates Program, an affiliate advertising program designed to provide a means for sites to earn advertising fees by advertising and linking to Amazon.com. Read about our Affiliates Disclosure Policy
here
. Amazon and the Amazon logo are trademarks of Amazon.com, Inc. or its affiliates.