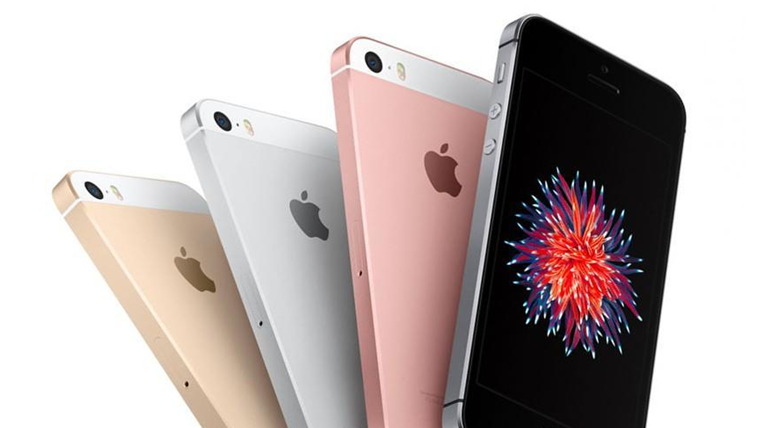 Apple has been in the news for so long. The company's revival of the 4-inch devices through the iPhone SE has been considered by many. The March 21st Event introduced many new techs and all of them were revamped in some way or another. Now, Apple has booked up to 3.4 million pre-orders of the new 4-inch Apple iPhone SE in China. The news has been revealed through the courtesy of financial TV station, CNBC.
The report has also revealed that the most popular hues pre-ordered are Rose Gold and Gold. Definitely, these are the relatively new color additions to the iPhone family. It has been considered that Apple is aiming for the new iPhone SE towards the emerging markets of the world like India, Brazil, Russia, and China. The reason is due to the popularity of small screens and fewer budgets in the areas.
Apple is also expecting to get a good share of the market from small screen iPhone users. There are many consumers around the world who still love small screens and haven't upgraded from the iPhone 5S yet. Apple has been increasing the screen size of its Smartphones for a long time and the iPhone 5S and the 5C were the last devices to be available in small screens.
As for the iPhone SE, it comes with the A9 chipset which is also powering the Apple iPhone 6S and Apple iPhone 6S Plus. The budget-friendly smartphone also comes with the same 12MP back camera as found on the iPhone 6S, and uses a long press to activate Live Photos. The iPhone SE is also NFC enabled so the users can easily make mobile payments with the help of "Apple Pay."
On one hand, the pre-orders are smashing all the records and on the other hand, various Chinese retailers have stated that the iPhone SE doesn't provide the users with anything out of ordinary. Due to this, while past iPhone models sold at a premium to Apple's suggested retail price, some smaller retailers are offering the new 4-inch at a discount or at a smaller premium than normal. This is due to the confidence of the price tag matching with the features.
Also, as stated by CNBC, JD.com has received pre-orders for 882,295 units. Moreover, Suning has registered 1,709,427 pre-orders, and about 889,668, iPhone SE reservations have been made through Gome.
iPhone SE will officially launch this Thursday, 31st March. The price of the 16GB model in the US is $399 while the 64GB unit is available for $499.
MobileSiri.com is a participant in the Amazon Services LLC Associates Program, an affiliate advertising program designed to provide a means for sites to earn advertising fees by advertising and linking to Amazon.com. Read about our Affiliates Disclosure Policy
here
. Amazon and the Amazon logo are trademarks of Amazon.com, Inc. or its affiliates.