You need heart rate monitors! and you know that. Whether you are a professional athlete or just an average Joe going for a fitness workout, monitoring your heart rate is very important. During exercise or other fitness activities if you monitor your heart rate you can get a lot of health and fitness information about your workouts.
If you are training for some specific sport or fitness event, then heart rate monitors can track data that will help you monitor your performance. Heart rate monitors also indicate when you are overdoing or underdoing your workout which will allow you to modify your fitness routine accordingly.
These days monitoring your heart rate has gotten very easy. There are numerous heart rate monitors available in the market that help you to do so. However, it is important to the right one, and with such a huge range in the market, it can be difficult to do so. There are all kinds of heart monitors available these days, from high-end smartwatches to training accessories like chest straps. But, fear not because this article will help you pick the right heart monitor for your fitness routine.
What to look for when buying Heart Rate Monitors?
When buying a heart rate monitor the most important aspect is to know whether are actually going to track your heart rate properly or not. While this may seem absurd, there are a lot of heart rate monitors in the market that aren't up to the task and don't yield correct BPM. If you want to track your heart rate with high accuracy, it is best to go for the chest strap heart rate monitors because they tend to be more accurate than the wristband kind but, wrist monitors are much more convenient and easier to wear.
Heart rate monitors track your heart rate, but they also offer many other fitness statistics and features. It is important to look for features that will benefit you the most. You can track calories burned, duration, lap time, distance, and a lot more. For heart rate monitoring, the best monitors are personalized according to your gender, age, height, weight, and several other factors. Some monitors also have target zone alarms that will indicate when you reach your target heart rate zone.
Most heart rate monitors allow you to record your data and view it at a later time. A few heart rate monitors offer training summaries which are viewable after each workout. Some monitors also let you view data from past workouts. A large memory helps long-term training so look for a watch with a large memory capacity if you want to keep track of your previous fitness data.
The best heart rate monitors can transfer your exercise data to apps on your smartphone. Through USB or Bluetooth, you can upload data for each workout session. Some monitors even allow you to compare your data with friends. Most heart rate monitors are only compatible with certain apps and devices so check with the manufacturer's device compatibility charts before you buy one.
---
Best Heart Rate Monitors:
First up is the Fitbit Sense Advanced smartwatch, Fitbit's flagship smartwatch with an inbuilt HR tracker is one of the most powerful heart rate monitors on this list. This device has every fitness tracking feature that you can think of but it is also one of the most expensive watches on this list. The inbuilt HR monitor is the latest model and is accurate. The watch consists of a stress tracking sensor and a wrist skin temperature sensor. Furthermore, it offers a Fitbit ECG app to monitor your heart with heart rate notifications.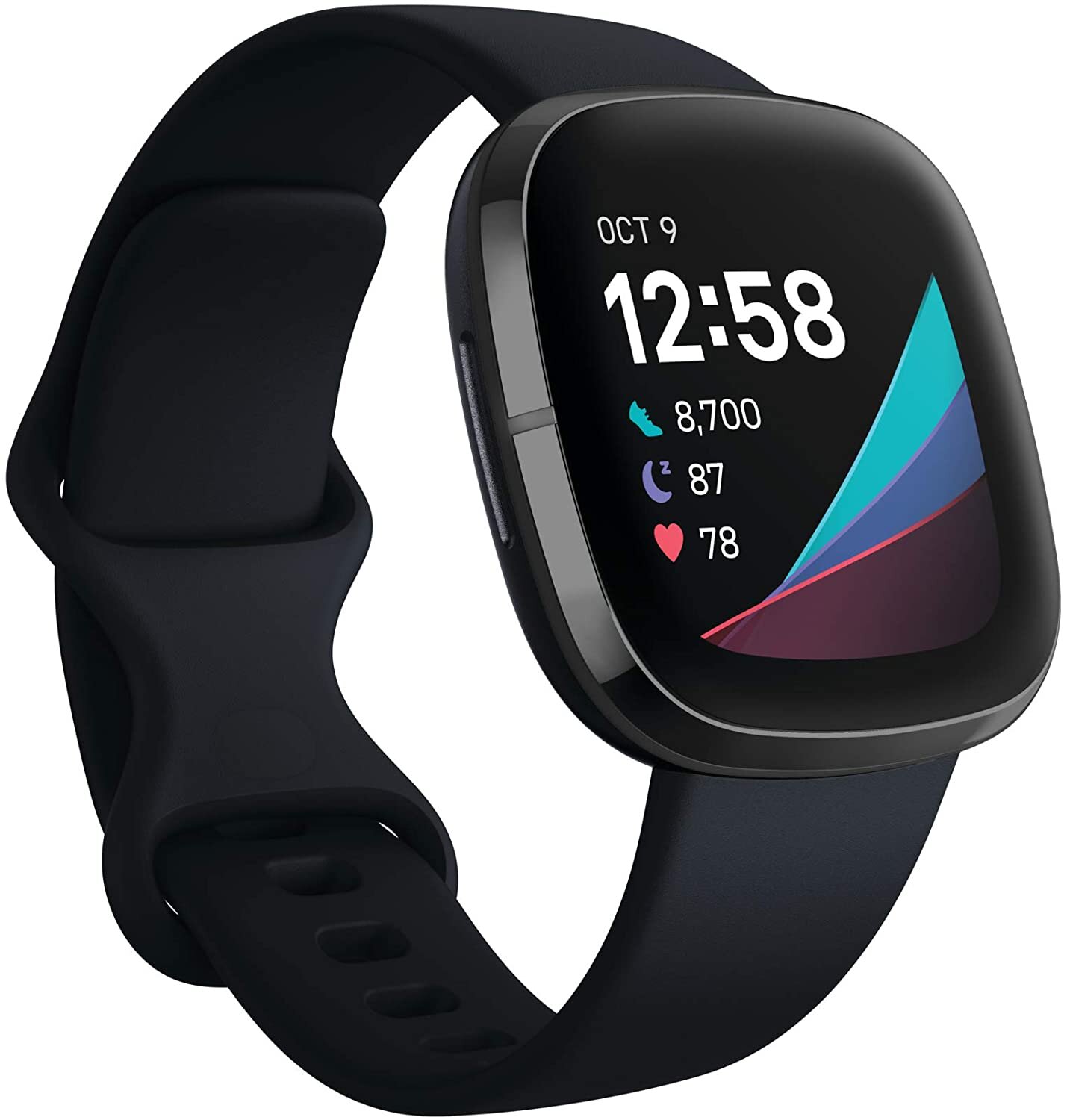 The Fitbit Sense Advanced smartwatch has a battery life of up to 6 days with fast charging in 12 minutes. Also, The device tracks sleep and fitness activity and alerts you. The Fitbit Sense Advanced Smartwatch works well with Alexa and Google Assistant you can control your smart home devices by speaking to your watch. If you are looking for a top-tier fitness tracking watch then the Fitbit Sense Advanced smartwatch is a definite winner.
The straps are detachable, meaning that they can be easily detached by clicking a button, and to place it inside just pop it in. Furthermore, this watch has a speaker and mic enabling you to receive calls and talk with people in real time. Moreover, you can respond to Whatsapp messages right from your watch. All you need to do is speak your message in the Watch's app and it'll send your message to whoever you are sending it to.
Lastly, GPS is vital for a good running watch and the Fitbit Sense Advanced smartwatch has built-in GPS, and handles everyday usage with ease like running, hiking, and swimming. It is water-resistant up to 50m so you can wear it in the shower and it is robust enough to survive in the bottom of a sports bag without trouble.

---
The Withings Pulse Ox is the successor of the Withings Pulse, which is also an extremely capable heart rate monitor. The Withings Pulse Ox can be worn on the wrist, unlike its predecessor the Withings Plus, so it is more user-friendly and comfortable to wear. The device is capable of tracking blood oxygen levels along with monitoring the heart. It has a simplistic design and a long battery life.
Aside from that one extra feature over other fitness trackers, the heart monitor itself is actually a little more high-tech than a lot of monitors that are available in the market today. The device keeps a lot of information on the watch itself. While a lot of wrist trackers hold the information and then require you to check on the companion app to monitor your progress, the Withings Pulse O2 actually lets you access your fitness information via a handy touch screen right on the front.

---
The Polar H7 strap is not a wrist tracker but a chest strap that pairs over Bluetooth with a free smartphone companion app, the Polar Beat. If you're looking for the cheapest, but most accurate way to get up and running with a heart rate monitor, then this is your best bet. Chest strap heart monitors tend to be more accurate and hassle-free when actually working out than wrist-mounted heart rate monitors. However, they are slightly more troublesome to wear.
The best part about Polar H7 is that it syncs itself to your smartphone via Bluetooth and lets you check the info in real time. Using Bluetooth, the chest strap monitor sends information to your smartphone when you are working out. It even sends notifications when you have burned as many calories as you specified for the day.

---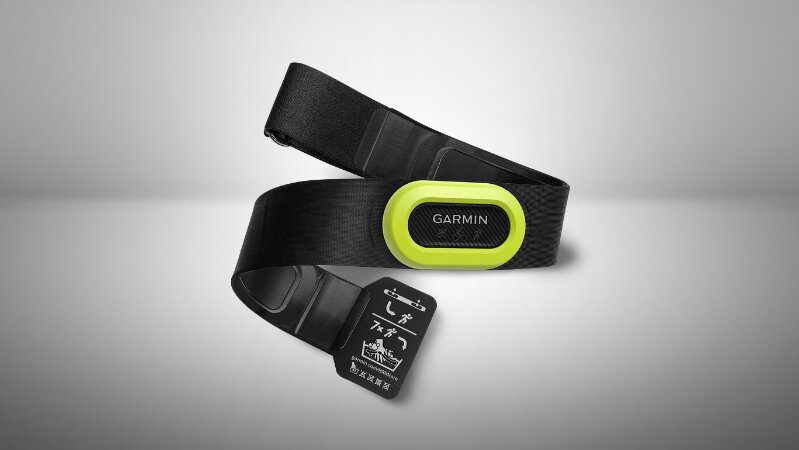 Garmin HRM-Pro is one of the best heart rate monitors and chest straps. However, the Sports version appears even more interesting, which is specifically designed for sports and fitness tracking. The Garmin HRM-PRO comes with a dedicated built-in optical heart monitor which is accurate enough for casual runners, swimmers and for working out. The device is also able to transmit real-time heart rate data over ANT and Bluetooth, and track your runs via compatible online training apps such as Zwift. All these features make it an optimal fitness tracker. The watch also comes with a battery life of up to one year.
The Garmin watch automatically syncs with your tracker to give you more detailed information about your workout and runs. It is a small, lightweight heart rate strap that does not require any type of learning curve. A week view is displayed at the top, and for each day you can see your heart activity, steps walked and calories burned. The Strap comes in black colour. All in all, it is the best heart rate monitor that tracks your running dynamics too. It is fast, light, and has a bunch of great features

---

The Polar H10 chest strap is one of the most accurate heart rate monitors on the market. Polar H7 has gotten so good at heart monitoring and Polar H10 has added many new features. You can use it with any sports or smartwatch as well as an android phone and iPhone. It also has Bluetooth connectivity as well.
If you are looking for a heart rate monitor that is accurate, Polar H10 is the best for running, swimming, and indoor training most accurate alternative. It is useful if you are swimming as it is water-resistant.
The only con about this device is that the Polar itself is a chunky beast. It doesn't have an LED display that is slightly limited. The best things about this monitor are that the battery life is good, it is a lightweight comfy chest strap, and the price is reasonable. If you're just looking for an accurate chest strap heart rate monitor after and before a workout, then this is the one for you. Don't forget to download Polar App for tracking workout data.

---
The Wahoo Tickr is a chest strap HR monitor that will track your heart rate as accurately as possible outside a lab EKG. The Wahoo's best feature is that it transmits on both Bluetooth 4.0 and ANT+ bands, meaning that you can connect it to most smartphones and any training device that supports ANT+, for example, cycle computers, older fitness trackers, etc.
The most affordable model stops here, but more expensive versions include accelerometers to track running cadence and other technique-improving data and even more storage, so you can go without a smartphone to record your training sessions. If you've already got a favourite training app you want to keep, or regularly use another ANT + device, this is the best heart rate monitor choice.


---
The Microsoft Band's optical heart sensor is a combination of ten sensors packed into this one little band. This band isn't very accurate, so attempting serious heart rate zone training with the Band isn't really advisable, but alongside the nine other sensors, it gives you a lot of information about your health and fitness.
The device can track your heart rate over the course of the day, and uses this to calculate overall fitness, and log in total calories burned. Microsoft has put a lot of time into the Health aspect of this Band and is rolling out periodic software updates to improve the accuracy and functionality of the monitor.

---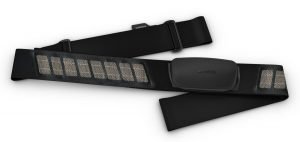 The Garmin HRM-Dual Strap is made up of cotton jersey and feels very comfy and it is called Dual because it can transmit data over ANT+ Bluetooth smart The strap will track your pulse as well as your heart rate variability (HRV) constantly throughout the day, to give you a complete picture of your fitness and stress levels. It can pair with smartphones and the Garmin app uploads all your heart data. It is waterproof.
The strap features an accelerometer that keeps tabs on periods of activity and also alerts you when you have been stationary for too long. The strap is super lightweight, and it can track heart rate and activity during training indoor or outdoor.
---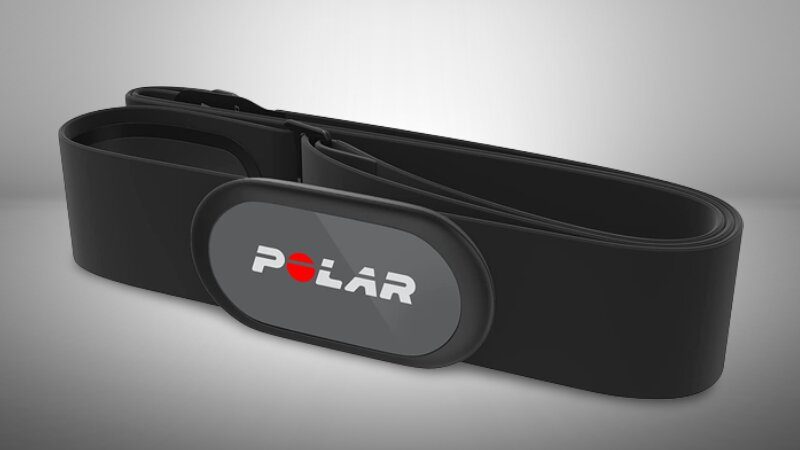 Polar H9 Heart rate monitor launches a new budget-friendly Heart rate monitor(HRM), a fitness tracker that is compatible with smartphones and android. The Polar soft chest strap made of polyester is easily washable. The cardio heart rate monitor is a strong contender, and the Polar adds multisport functions, an activity tracker, an updated design, and also has an inbuilt 400h battery life. The Polar features calorie burn and connects to many devices via ANT and Bluetooth.

---
Jabra Sport Pulse is headphones with a heart rate monitor built-in. If you're usually listening to music while working out, then the Sport Pulse headphones are a good choice. Once paired via Bluetooth to your smartphone and companion app you can fire up the power ballads, set your zones and work out with confidence.

---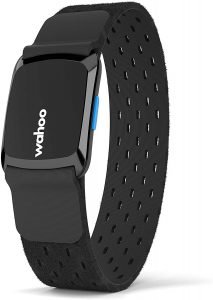 The Wahoo Tickr FIT is an Optical Heart Rate sensor armband that uses both ANT+Smart Bluetooth technology to relay information to 50 smartphones and devices, apps including Wahoo fitness, Runtastic, and Runkeeper, etc connect on all smartphones, tablets, GPS running watches, and Android devices. 30 hours of battery life on a single charge. It tracks real-time Heart rate and calorie-burned, workouts accurately.
---
Fitbit's Surge features an optical heart rate sensor and PurePulse technology that is capable of automatically monitoring your stats every few seconds. Users can use the data to maximize their training and accurately track calorie burn.
The Fitbit Surge is capable of tracking steps, calories burned, distance travelled, floors climbed, elevation, and active minutes thanks to its 3-axis accelerometer, a 3-axis gyroscope, and a digital compass. The device offers 24/7 heart rate monitoring via a built-in optical heart rate sensor. It allows you to monitor your heart rate during your workouts as well as when you are stationary.
Fitbit's PurePulse tech uses LED lights to detect your blood volume changes as your heart beats combined with Fitbit's algorithms, you will be able to get a more accurate calorie burn figure and keep better track of your health and fitness.
The Surge also allows you to set a target heart rate zone, which helps you make sure that you are pushing yourself enough but not overtraining. The device can also transfer all your fitness data back to fantastic companion apps. These apps have a great trick up their sleeve also. The companion app's feature offers the ability to plot all of your heart rate readings on a graph so that you can review all your fitness data of several weeks in one go.


---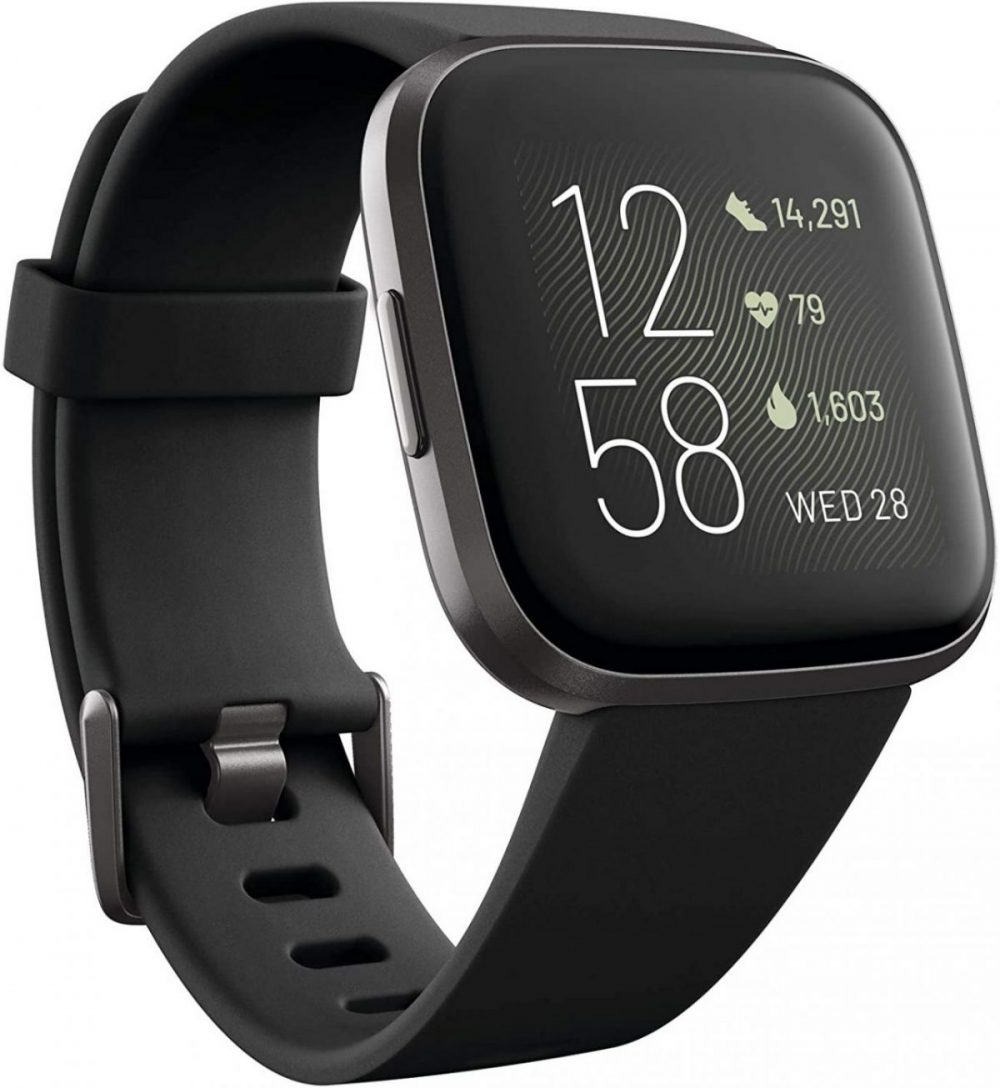 Fitbit Versa 2 features an optical heart rate sensor that is capable of automatically monitoring your stats 24/7. You can use the data to maximize your training, and accurately track calorie burn and sleep score so that you can improve your sleep quality.
Fitbit Versa 2 also tracks steps, distance, calories burned, swimming, activity tracking, minutes you were active, and floors climbed. It has built-in Alexa.
The Fitbit Versa 2 also allows you to set a target heart rate zone, which helps you make sure that you can improve yourself enough but not overtrain. The device can also send all your fitness data back to fantastic third-party apps.

---
These were our top picks of the best heart rate monitors that are currently available in the market. Heart rate monitors are very important for exercising and other fitness activities. All the monitors listed in this article will help you keep track of your heart rate and other health data so you can alter your fitness routine accordingly.
MobileSiri.com is a participant in the Amazon Services LLC Associates Program, an affiliate advertising program designed to provide a means for sites to earn advertising fees by advertising and linking to Amazon.com. Read about our Affiliates Disclosure Policy
here
. Amazon and the Amazon logo are trademarks of Amazon.com, Inc. or its affiliates.