Fruit Ninja made its debuted in 2010. Back when it was first launched it quickly turned into an instant casual gaming sensation. Since then, the game has been made available on pretty much every smartphone platform that you can think of. It is even on low-level platforms like Symbian and Bada.
Like most popular game Fruit Ninja has also spawned countless clones. As of last year, the gaming sensation has over 1 billion downloads under its belt. There are also rumors of a live action movie that is under production. Fruit Ninja is undoubtedly a great success. And, now Fruit Ninja is going to hit the virtual reality streets with Fruit Ninja VR.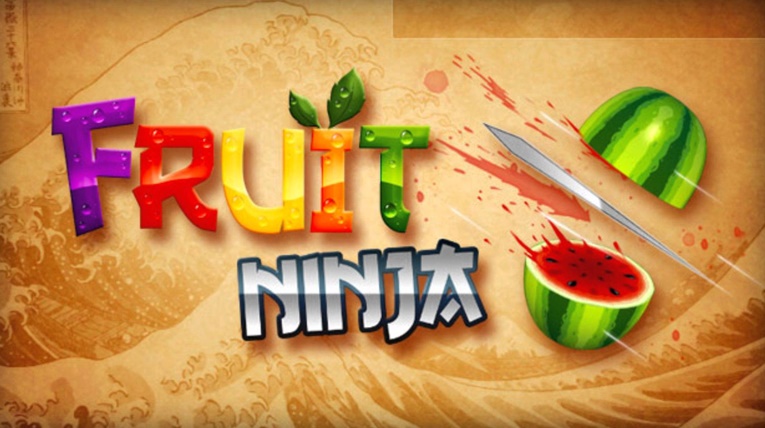 The simple joy of slashing fruit and watching it splatter into juices is what got users hooked into the game. The introduction of Fruit Ninja in Virtual Reality changes this. The VR version is more complicated, but aside from that the game is also more peculiar.
Fruit Ninja VR appears to be a weird wonky dream. The game has you standing in the center of an old-fashioned Japanese square, you are fixed in one place, while all kinds of fruit erupt from the ground around you.
In Fruit Ninja VR you are armed with a sword in each hand. Your mission is to flail around with those said swords and defeat the fruits. The game has you deal with the occasional bomb, same as it was in the smartphone version. The game also features the weird glowing bananas that slow time or mess with  your head in various ways.
The three game modes that were in the smartphone version, Classic, Arcade, and Zen are going to be included in the VR version. The game is speculated to be accompanied by a player VR player mode but there aren't any details known about it for now. Hopes are that it will be more that just two people facing each other in the Japanese square and slashing away at fruit to make the ultimate fruit salad.
"After the latest VR technology was released, we felt that there was no better game suited to VR than Fruit Ninja. The simplicity of Fruit Ninja with the total immersion of VR creates an experience like no other." -Adam Wood, Halfbrick Games.
The game is expected to launch on HTC Vive and Oculus Rift later this month. Whereas, the PlayStatin VR and Google Daydream versions are set to come out later this year.
MobileSiri.com is a participant in the Amazon Services LLC Associates Program, an affiliate advertising program designed to provide a means for sites to earn advertising fees by advertising and linking to Amazon.com. Read about our Affiliates Disclosure Policy
here
. Amazon and the Amazon logo are trademarks of Amazon.com, Inc. or its affiliates.