The Next Galaxy is here. Samsung has officially unveiled the Galaxy S7 and Galaxy S7 Edge at MWC 2016 after a lot of rumors, leaks and discussions all over internet. We will discuss the Galaxy S7 Edge in another post and we are here discussing the new Galaxy S7 which is one step ahead as compared to the Galaxy S6 with cool merger of glass and metal on the design front with powerful specifications and to sum it up you will find Galaxy S7 with fresh looks and some new features on board.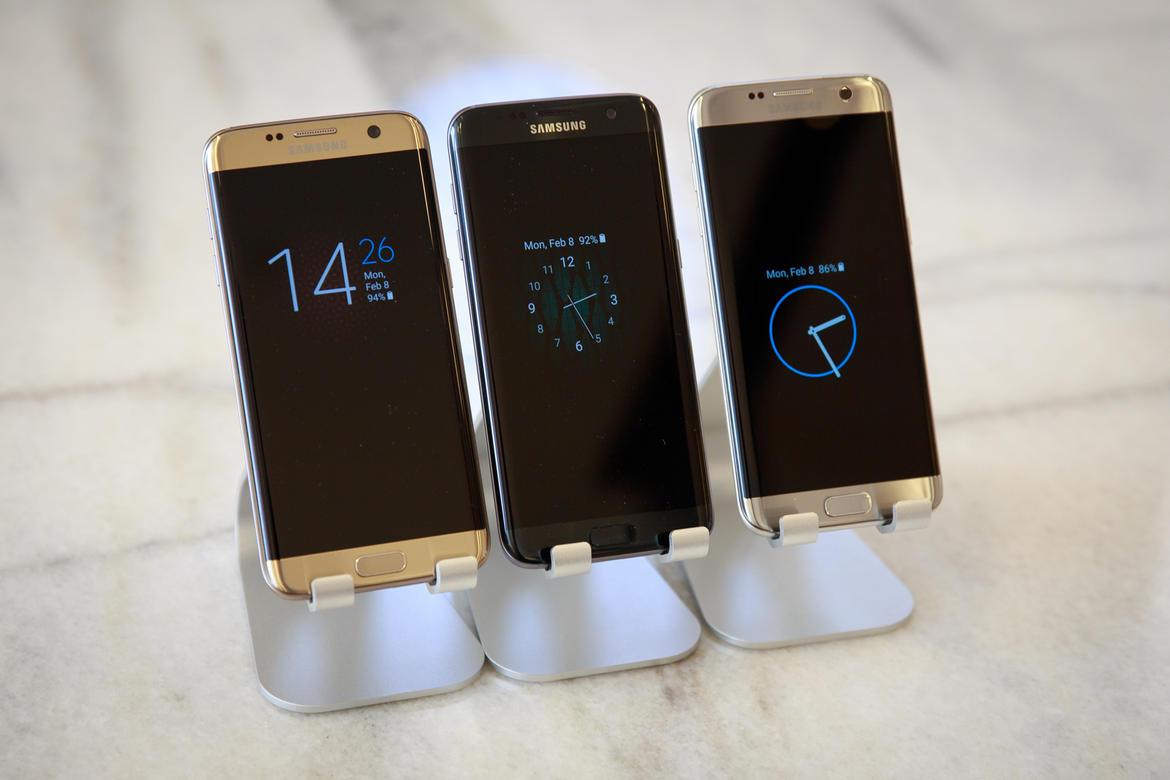 Launched with its Edge version, the Galaxy S7 Edge, Galaxy S7 is not alone in the competition. Smartphone market is already saturated with domination of iPhone 6/6s. So Samsung, which is looking for killer flagship to dominate the smartphone market and bring back its revenue to the same heights it was once when Galaxy S4 was leading. The LG G5 was announced recently at MWC just before the S7 and it has some really smart features to compete in the market. Other than iPhone 6S and LG G5, we will be expecting the HTC M10 to join the competition very soon so the market is not easy for Galaxy S7 to win.
Let's have a look at the features, specifications and design of the S7 and see where it can compete with others. What are its positive points and what are its lacking against the competition.
Galaxy S7 Design: The waterproof S7 is stronger faster and better
Samsung Galaxy S7 is overall a good improvement in the design of Galaxy S6 and we can say that it is the next level of Galaxy S6. There are not a lot of differences between the S6 and S7 but still S7 has some features which were missing in the Galaxy S6.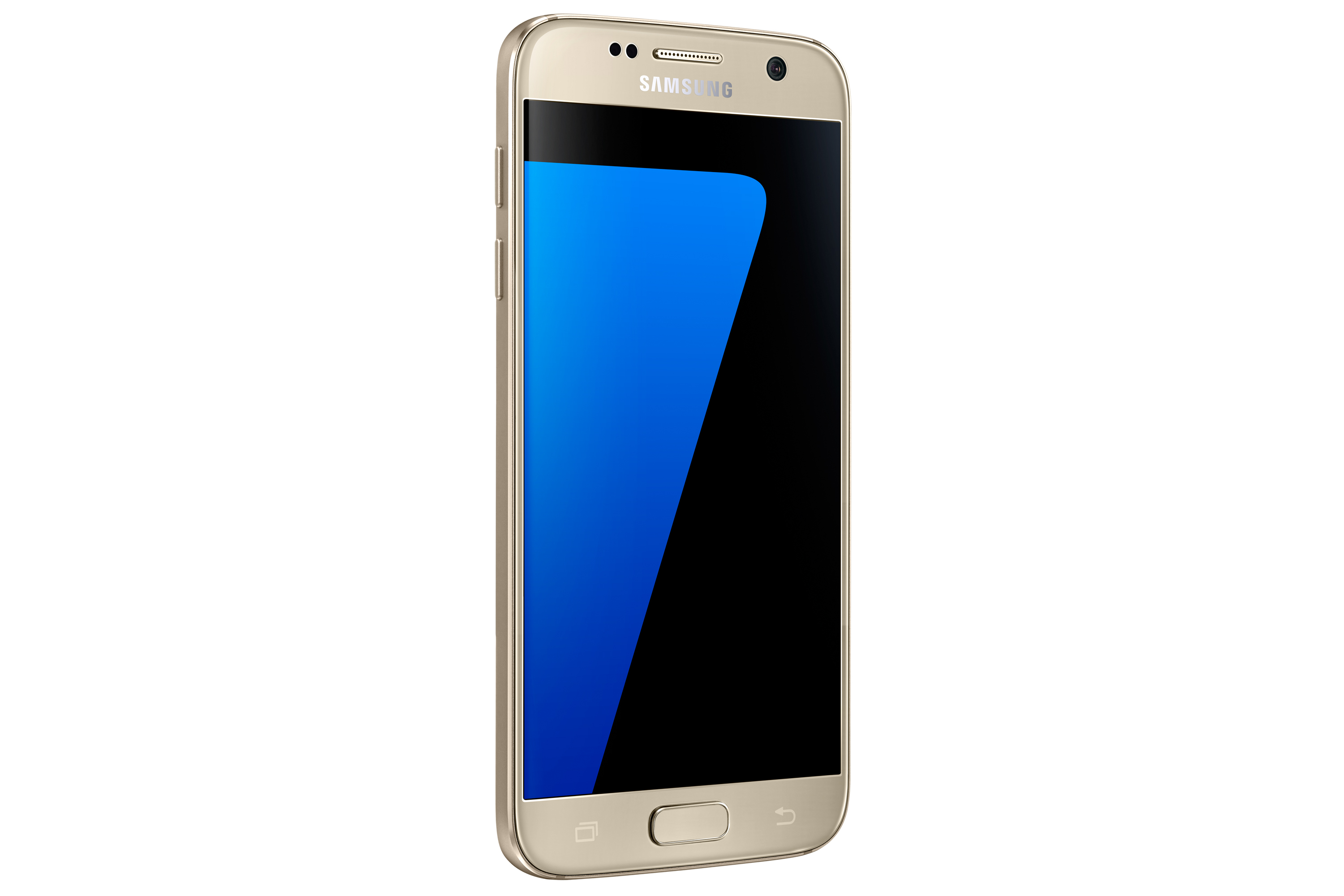 The Galaxy S7 has a glass back with same curves we witnessed in the Galaxy Note 5 giving it more elegant and premium looks and feel. Due to a larger battery, the Galaxy S7, is noticeably heavier in weight but it does not add that much bulk to add frustration.
The Samsung Galaxy S7 is water resistant like Galaxy S5 having IP68 certification which makes it not only waterproof but also dust proof. Galaxy S7 is available in Black Onyx, Gold Platinum and Silver Titanium colors.
So to sum up the design of Galaxy S7, Samsung has merged some nice to have features of it older phones into Galaxy S7 making it the most complete Galaxy phone till date.
Galaxy S7 Display: The Always On AMOLED display will not reduce the battery life comparatively
There are no major changes in the display area when we compare the Galaxy S7 with Galaxy S6 and other Galaxy phones. The same super crispy AMOLED display has same resolution of 1440 x 2560 and same display size of 5.1 inches approximately.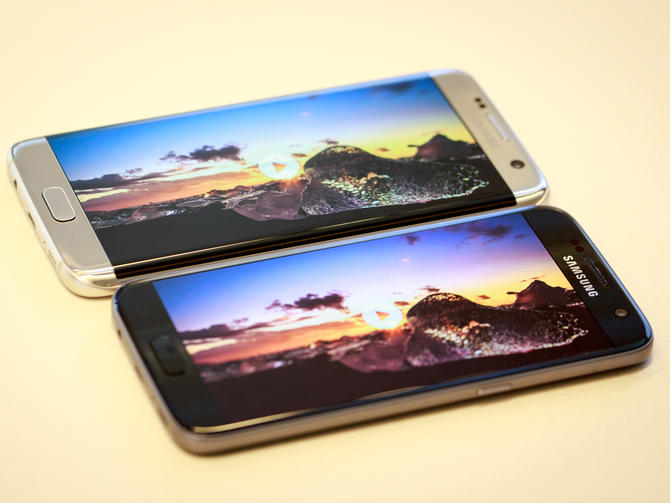 But to take full advantage of AMOLED display, Samsung has introduced the Always On feature in Galaxy S7 which will be helpful to display quick information like time, messages and notifications without pushing the power button. Due to AMOLED display, the 'Always On' feature will not drain the battery too much because AMOLED display uses the required pixels as compared the LCD which lights the whole screen On.
Galaxy S7 Interface and Performance: 
Samsung Galaxy phones are powered by its own TouchWiz running over Android OS. There is no exception for Galaxy S7 and we will be using the same TouchWiz user interface but with every iteration, Samsung is trying to improve it and we will witness some changes especially in compliance with Android 6.0 Marshmallow. With powerful new processor and Android 6.0, one can expect better user experience while using the Galaxy S7, as compared to the older Galaxy phones.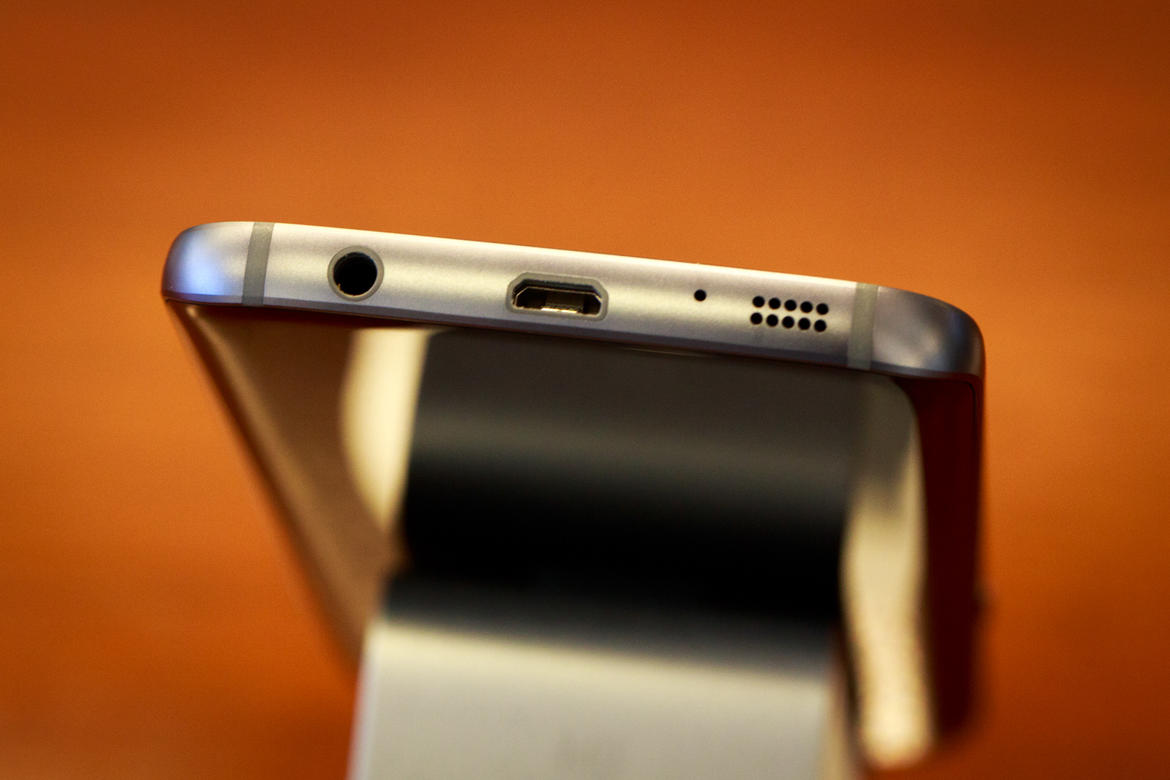 Galaxy S7 will be equipped with Snapdragon 820 along with Exynos as contrary to the Galaxy S6 which was running solely on Exynos processors.  Samsung has plans to bring Snapdragon 820 for Samsung Galaxy S7 back for US market on the other hand it will be using the Exynos processor for some of European markets.
According to the details, Galaxy S7 will boost the performance by 30% faster CPU and 60% faster GPU when compared to the Galaxy S6. With Vulkan graphics API, you can get better graphics and effects and a dynamic change in the gaming look and feel. Samsung has focused on gaming by introducing the Game Lounge with some cool features like recording, improved performance and managing the notifications without any interruption when playing a game.
The good news for external memory lovers is that the Galaxy S7 will support the microSD card. But the bad news is you will get only 32GB internal memory which can be managed well in combination with microSD card by taking advantage of Android 6.0 marshmallow feature to use SD card as an alternate of internal memory.
Galaxy S7 camera: 12 MP camera with wide aperture and support for low-light photos
To the surprise for many, Samsung has introduced the 12 MP camera for the Galaxy S7 as compared to the 16MP camera of Galaxy S6. But don't get disappointed as despite the low MP camera, the new camera on Galaxy S7 will produce more high quality results.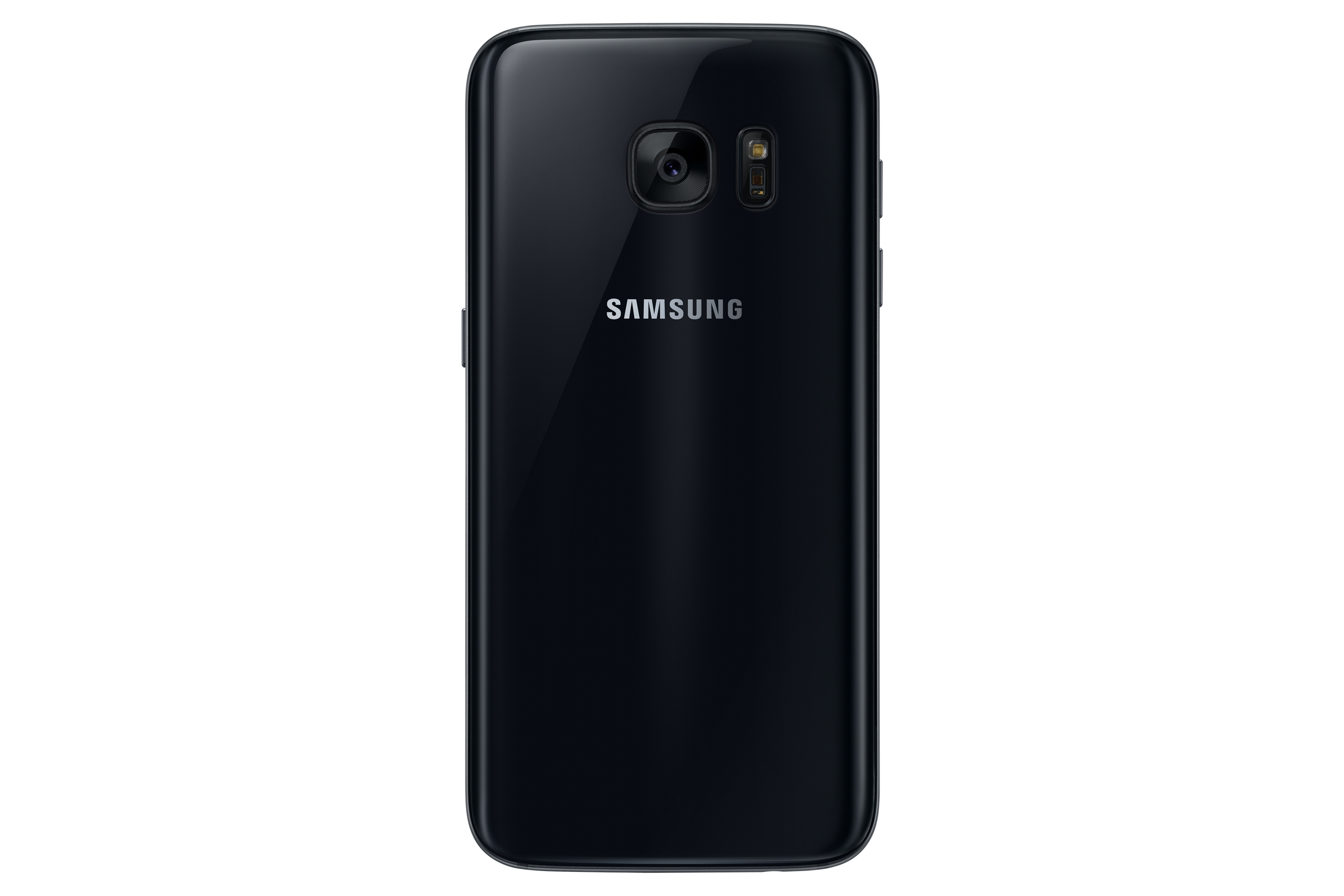 We have seen Apple focusing on the other aspects of camera to bring high quality results and Samsung is following the same tracks. The new Galaxy S7 camera has 1.4 micron pixels with wide aperture of F/1.7, which means this 12 MP camera will get 56% more visibility with 25% more light due to wide aperture which will bring good results especially when you are taking photos in low light surrounding with better focus.
Galaxy S7 Battery is more powerful with capacity of 3000 mAh
Samsung dropped the battery last year with bringing only 2550 mAh battery for Galaxy S6 and this was quite enough but Samsung has bring improvements in this area noticeably by introducing the 3000 mAh battery like the Galaxy Note 5. For the phone having display of 5.1 inches, this is quite powerful battery and will add some nice extra hours for you without charging your phone.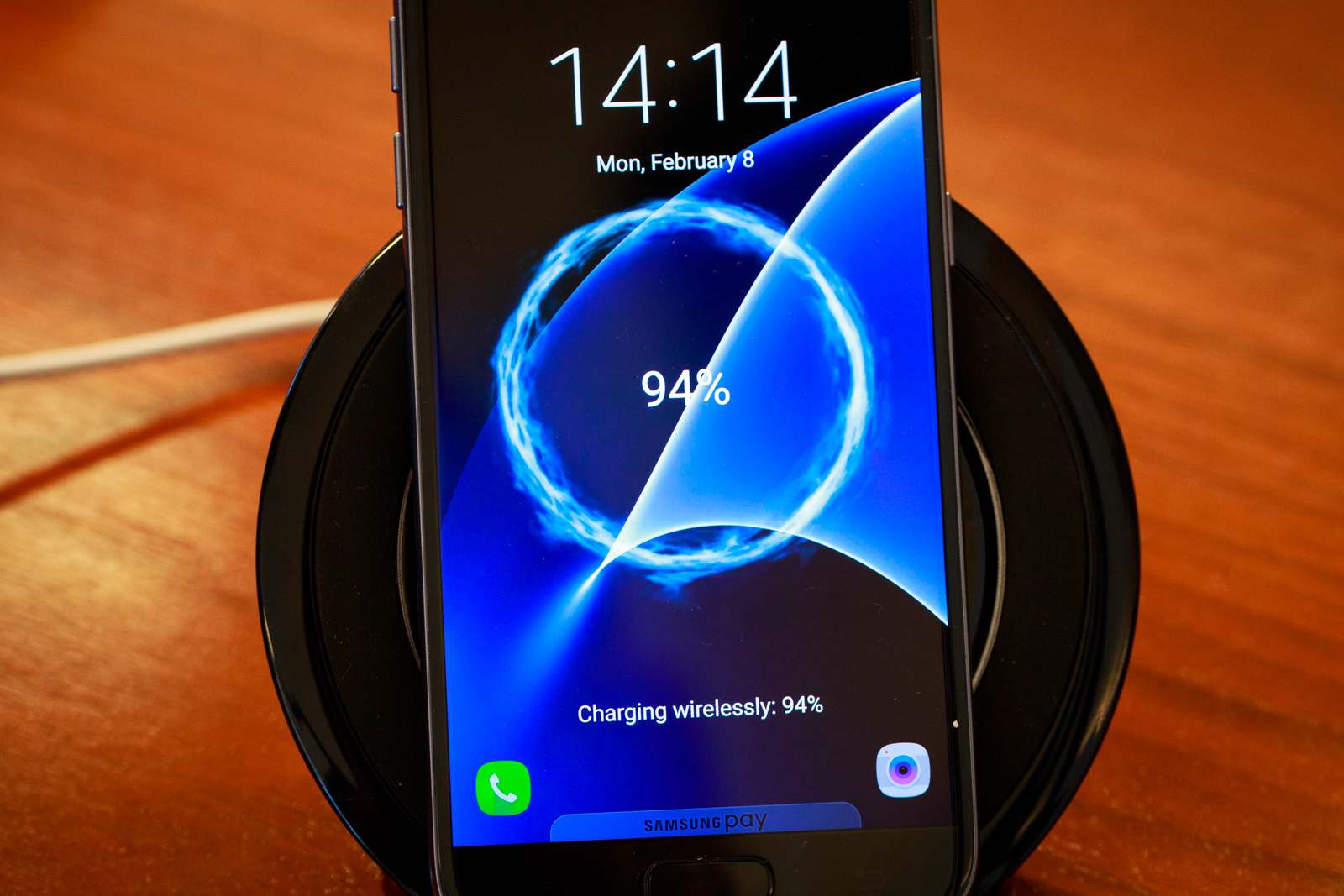 Galaxy S7 prices, release date and bonuses with Pre-orders
The Galaxy S7 pre-orders will be started by February 24 and it will be available for sale by March 11 in the markets. Although the prices of Galaxy S7 has not been announced officially. It is expected to be $700 when purchased unlocked. If you will preorder the device in next couple of weeks, you will get the Galaxy Gear VR for free along with some cool games unlocked for you.
Concluding the discussion in one line, Samsung has brought all of the key features of it older Galaxy phones into Galaxy S7. With being waterproof like Galaxy S5 and glassy back like Note 5, we find some considerable changes in the Galaxy S7 which will definitely help it lead the market.
MobileSiri.com is a participant in the Amazon Services LLC Associates Program, an affiliate advertising program designed to provide a means for sites to earn advertising fees by advertising and linking to Amazon.com. Read about our Affiliates Disclosure Policy
here
. Amazon and the Amazon logo are trademarks of Amazon.com, Inc. or its affiliates.