As the date for Samsung Unpacked event gets closer, all the eyes are set on the upcoming Galaxy S7 and Galaxy S7 edge. Both devices are expected to appear on the Samsung event on February 21 besides the MWC 2016 mega show. But days before unveiling we got some fresh info about the Galaxy S7 for you.
First heaving an insight into the earlier reports we find the Galaxy S7 with certain new features besides the popular Galaxy S6 traits. The display on the Galaxy S7 is reported to be 5.1-inch same as the Galaxy S6. It is also expected with the same glass and metal design but with tapered back for comfortable grip.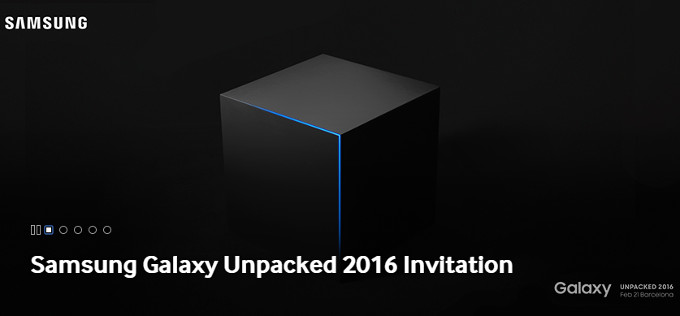 According to the fresh hints out by Dutch carriers Samsung has planned to go for pre-orders right on the day after launching the Galaxy S7. Therefore the aspiring users are not required to wait any long for the Galaxy S7 and also the Galaxy S7 edge.
Earlier the reports were speculating the pre-orders of the Galaxy S7 to start in March following the launch on February 21. Now the Dutch sources have cut short the pre-order time and as per the speculations March 11 will now be the date for shipments instead of pre-orders.
The Dutch reports also suggest some nice offers expected with the early Galaxy S7 pre-orders. As per the details the users who will go for pre-orders from February 21 to March 10 will also have the chance to get a Samsung Gear VR for free.
The upcoming Galaxy S7 and the Galaxy S7 edge were earlier reported to sell for $650 and about $750 respectively. However, like other features of the Galaxy S7 the prices are also not confirmed yet and the fresh Dutch tipsters are also silent on the prices. The launch date is getting closer and we expected more updates for you before the official launch.
MobileSiri.com is a participant in the Amazon Services LLC Associates Program, an affiliate advertising program designed to provide a means for sites to earn advertising fees by advertising and linking to Amazon.com. Read about our Affiliates Disclosure Policy
here
. Amazon and the Amazon logo are trademarks of Amazon.com, Inc. or its affiliates.