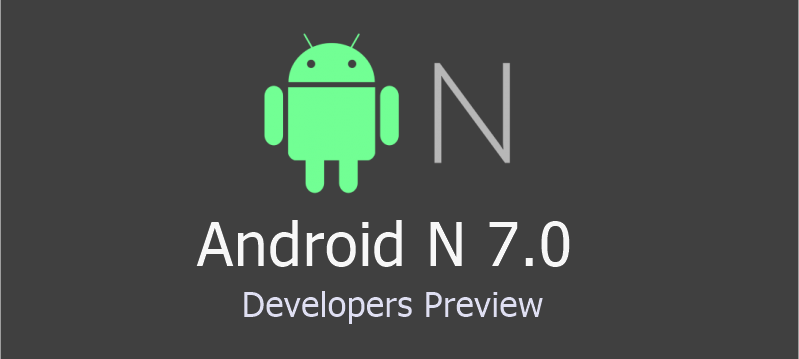 Google out of nowhere has launched a developer version of Android N recently. The arrival of Android N Developer Preview is a pleasant surprise since it wasn't expected to roll out before May. But by doing so, Google has obtained extra time to modify Android N according to developer's feedback. And the giant has made things easier for a developer by delivering Android N Developer Preview via OTA updates.
New Features of Android N Developer Preview
There are some cool new features in Android N. We are going to discuss the great ones below.
1. Split-Screen Multitasking:
Undoubtedly the biggest & the best update is the multitasking window; right split screen multitasking is finally achievable, and it's very easy to activate too. All you have to do is press and hold any app the multitasking view and then drag it to the top of the screen after that sent another app to the bottom portion of the screen. It also works in horizontal mode if you rotate your screen. Also, on tablets and other large devices users can resize each screen freely.
2. Bundled Notifications:
Previously all the notification were shown in chronological order but in Android N, all the notifications of the same app will now be bundled together. For example, all the Facebook notifications will be grouped together. These grouped notifications can be expanded by tapping the expansion button. This update is surely going to make our notifications a lot more organized and easier to navigate.
3. Direct reply from notifications:
Android N now allows you to reply directly from the status bar. All it requires is a two finger drag of the notification; be it an e-mail or a message. Doing so will allow you to type a reply easily and send it.
4. Data Saver Option:
The new Data Saver option enables you to block background data usage and also alerts apps to use fewer data in the foreground. And if you want some apps to be continuously connected and not to limit background data of them, you can add these apps to the exception in the Data Saver menu. Android N Developer Preview also provides extra power efficiency.
5. RGB Display Calibration:
Now Android N will allow you to calibrate screen colors by using RGB sliders instead of just picking a predefined mode like warm or cold.
6. Display Size Modification:
Android N provides the ability to shrink or magnify the size of the screens, doing so will change the size of all the elements of the display accordingly. This is a very great update especially for users with low vision.
7. Optimizing Apps Screen:
The optimizing apps screen that appears during start-up is a lot faster now than it was before. Updating software has become quicker due to Quick Path to App install. This feature is introduced with Android N.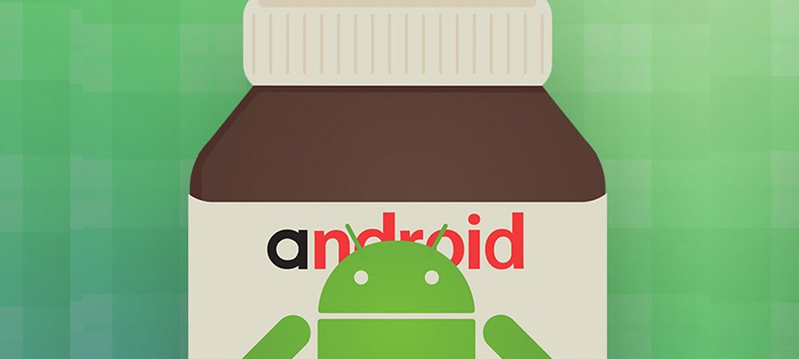 Android hasn't yet disclosed what N stands for. Hiroshi Lockheimer, Google's SVP for Android, Chrome OS, and Chromecast, said that he was "nut telling" us yet. But since we all know about Android's habit of naming its OS after sweets and desserts, the name of a very yummy hazelnut-chocolate spread comes to my mind right now. I think we can make a pretty accurate guess. What do you think people? Is "Nutella" really going to be the next Android flavor?
MobileSiri.com is a participant in the Amazon Services LLC Associates Program, an affiliate advertising program designed to provide a means for sites to earn advertising fees by advertising and linking to Amazon.com. Read about our Affiliates Disclosure Policy
here
. Amazon and the Amazon logo are trademarks of Amazon.com, Inc. or its affiliates.