Google has reportedly planned to strengthen its control over Nexus smartphone lineup following Apple's business model for iPhone. Currently Google is in partnership with other hardware makers like LG and Huawei to manufacture Nexus smartphones. The Nexus devices carry the branding of the partnering company besides Google's ownership of the lineup.
Apple also works in partnership with other big names in the hardware market but it has been quite serious about its sole tag on the devices. According to reports Google is also moving towards an Apple like policy to strengthen its tag on the Nexus smartphone with restricting the role of its partners.
Though it seems quite possible for future Nexus devices to arrive with only Google's tag but as some fresh development suggest, it is not happening anytime soon. According to some other reports HTC is right now working for 2016 Nexus devices which will get released as per currently working pattern.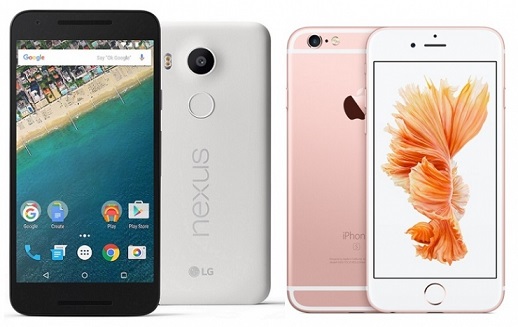 Google is also expected to follow Apple in many other areas besides the new policy for branding its Nexus smartphones. As thought by Google's there is much to learn from Apple's tactics for successful business in the smartphone market. Google has also reportedly boosted its marketing budget to support the forward plans for Nexus lineup.
Google has largely treated the Nexus smartphones as showcase devices to highlight its software and hardware capabilities with a growing budget. But there have also been Nexus devices like Nexus 6P and Nexus 5x that ranged far behind the optimistic goals of Google.
As per the currently running plan, Google handles the online sale of Nexus devices in top markets. Google also receives about 15% of revenue from the sale of Nexus smartphones. Considering the low profit margins from Nexus devices the hardware manufacturers are also expected to shift more market duties over to Google. The reports are yet emerging in this regard, with the complications in executing the plan we expect much more to come out soon.
MobileSiri.com is a participant in the Amazon Services LLC Associates Program, an affiliate advertising program designed to provide a means for sites to earn advertising fees by advertising and linking to Amazon.com. Read about our Affiliates Disclosure Policy
here
. Amazon and the Amazon logo are trademarks of Amazon.com, Inc. or its affiliates.