Are you a bucket list enthusiast? Well, I am! Who doesn't want to enjoy sightseeing and enjoying the scenic beauty around the world? If you think whatever I am saying is gibberish, let me explain my relevancy to the news here. Google's best app, Google Maps is one of the testament to the scenic beauty from around the world. Or so you can comprehend!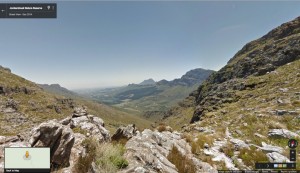 All praises to the Google Map, you will now be able to experience virtually the beauty of the breath-taking South Africa. With the help of Mzansi Experience, you will be able to see the most beautiful places in the Southern Africa with so intensity that you will be planning your next holiday there. The virtual experience is not a petty image display, but it is the representation of the country's original beauty. The app managed to grab something for everyone's attention.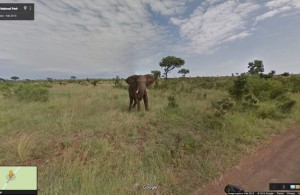 South Africa is well known for its not so wild, wildlife. So, if you are interested in exploring the depth of it, the Google Map will easily tour you through the world famous Kruger National Park. From Bulky Elephants, to not so pretty Rhinoceros, chubby fellow Buffalos to the horrifying Leopards, you'll get a detailed look at the natural environment of the region.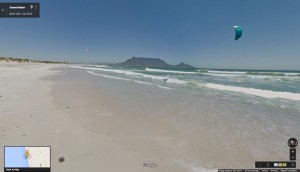 If it's not wildlife that has fascinated you and you are looking for some mountain adventures, go for a hike or opt for climbing a mountain at the Jonkershoek National Reserve. After the long, tiring day you will even want to retire with the surfing at the beaches. Go to Sandy Bay and surf or opt for parasailing at Sunset Beach and if you are tired enough then simply walk through the sea line of Clifton Beach or Durban's Golden Mile.
Google Maps' initiative to show one of the most exotic countries with the beautiful landscape is applauding. However, the Mzansi Experience is not to replace your desire to go there but just to provide you with an idea of what you will have in store when you go there. I am the happiest person on the planet now because finally I have something to satisfy my wanderlust. It would be great if Google updates the Google Maps with some other scenic countries from time to time.
MobileSiri.com is a participant in the Amazon Services LLC Associates Program, an affiliate advertising program designed to provide a means for sites to earn advertising fees by advertising and linking to Amazon.com. Read about our Affiliates Disclosure Policy
here
. Amazon and the Amazon logo are trademarks of Amazon.com, Inc. or its affiliates.