Are you looking for a Hassle-free and Hands-free cleaning system for floor cleaning in your daily routine?
What would you do without AI? In today's increasingly AI-dependent world, having an AI to assist you is a matter of efficiency. Did you know that robot vacuums are making their way to supermarket shelves? Just imagine the convenience of having an automated Apple Homekit Robot vacuum cleaner to clean your house instead of thinking of dragging a heavy vacuum cleaner.
After a lot of research, we have compiled some of the best reliable and efficient Robot vacuum cleaners for your convenience.
List of Apple Homekit Robot Vacuum
Does Roomba work with Homekit?
---
Best Robot Vacuum for Pet Hair
A Roomba j7 robot vacuum that cleans on its own with the help of AUTO EMPTY BIN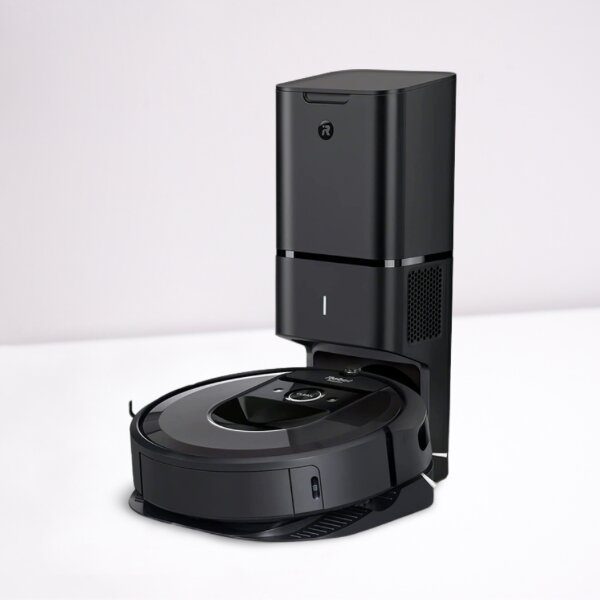 The iRobot i7 is a durable and efficient automated Apple Homekit vacuum cleaner that is the best robot vacuum cleaner for floors, pet hair, and carpets. Download the iRobot Home App to schedule the cleaning process automatically. Roomba i7+ robot vacuum consists of two brushes that remove dirt, crumbs, dust, and hairs. With innovative Mapping technology, you can choose the place where it needs to be cleaned and also set the time when it needs to be cleaned.
Moreover, with customization, you can keep your robot vacuum away from certain objects or areas. It consists of an edge-sweeping brush that removes waste from corners.
Pros
Roomba i7+ robot vacuum has an excellent battery
It comes with automatic dirt disposal that carries 60 days of dirt
Use a voice assistant like Alexa or Google to give a command
It consists of two multi-layer rubber brushes
You can set schedules for cleaning
Cons
It is a bit pricey
It doesn't work well in a dark

---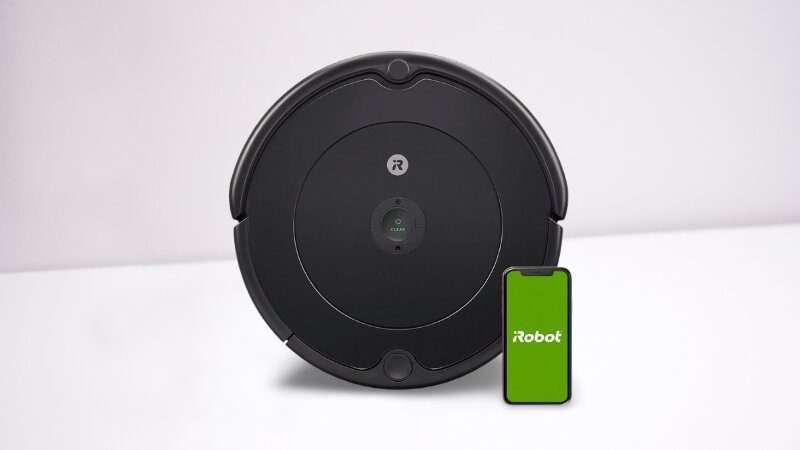 In characteristics, the iRobot Roomba 694 is very similar in properties to the iRobot J7. The Apple Homekit Robot Vacuum automatically adjusts its height to clean the carpet. The smart Root vacuum consists of two types of brushes, one brush scratches the dirt and the other brush lifts it up
Corner sweeping Brush sweep the dust or dirt from the corners or edges of the wall.
Download the iRobot Home App so that you can set schedules and smart Mapping in the app for vacuum. However, it automatically learns your cleaning habit and works according to it.
Advanced sensors allow the vacuum to plan and direct cleaning under the bed, chair, table, or other furniture.
Cliff detect sensor protects the vacuum from falling down stairs
Pros
The Roomba 694 is a good value robot vacuum under $300
works with voice assistants like Alexa, Google Assistant, and Siri
Through smart Mapping, you can select the areas you want the robot vacuum to clean
It is very useful in removing pet danders
It's definitely worth the money and you would love to buy it again and again
Cons
It is a little bit noisy
It is a small vacuum so you need to empty it frequently

---
A robot vacuum that works with Siri
Are you looking for an automatic vacuum cleaner that automatically removes all the dirt on the floor or carpet as well as a mopping facility without any human effort?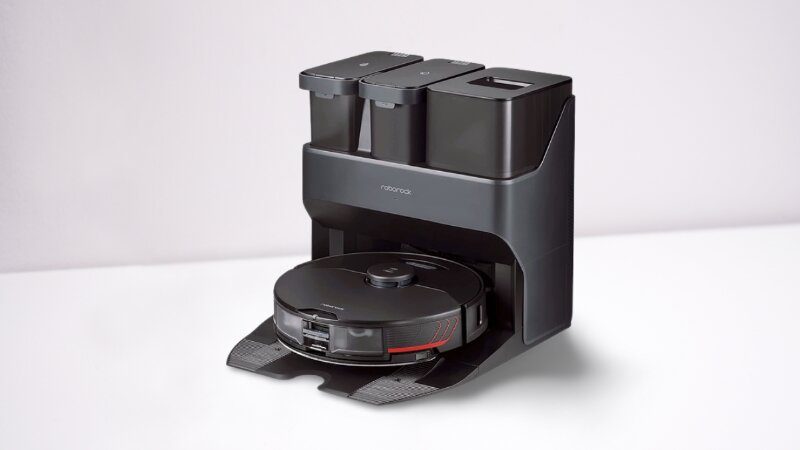 The Apple Homekit Roborock S7 max v Ultra is one of the best advanced automated robot vacuums on the market that not only the sweeping but mopping as well as equipped auto Mop washing technology that washes mop while mopping.
The S7 Max V Ultra robot vacuum has various new features that others don't have!
It consists of 2 water tanks, clean and dirty water tanks that automatically refill
It features light 3D scanning sensors that allow the vacuum to avoid obstacles like clothes, wires, and toys and use the light under furniture
The suction power of the S7 Max ULTRA vacuum is 5100Pa which is the highest as compared to other vacuum
It is great for mopping even in case of dry stains on the surface.
It can run 3 hours and takes 4 hours for a full charge
It automatically returns to the charging dock for recharging. Meanwhile, it empties its dustbin and cleans the mop by scrubbing
Pros
The S7 Max V ultra can be controlled through voice command
Robot vacuum compatible with Alexa, Siri shortcuts, and Google Home.
Moreover, the most important feature of the S7 Max VUltra Robot is that it empties the dustbin automatically

---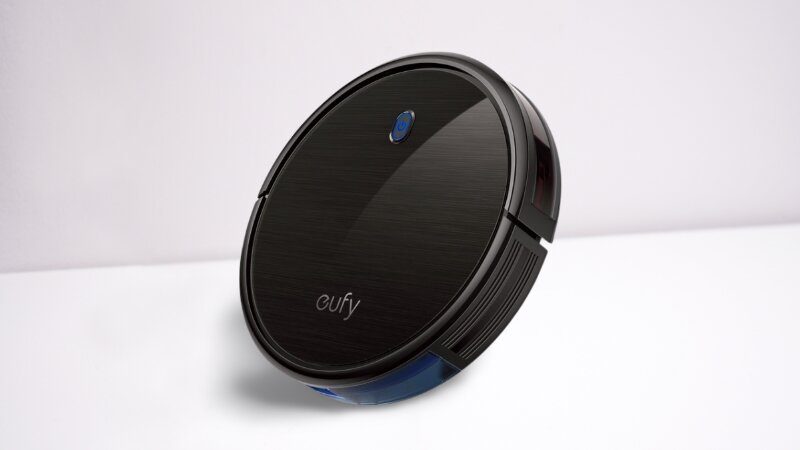 Eufy Robovac is an affordable automated vacuum cleaner for under $300. Robovac offers BoostIQ technology that helps in the deep cleaning process by automatically increasing the vacuum's suction power when needed. The slim Robovac 11S consists of infrared sensors for avoiding obstacles and falls.
Pros
The Robovac 11S does not make much noise
It can vacuum for more than 1 hour
It can automatically charge itself
The Eyfy has two edge sweeping brushes whereas another robot vacuum has one brush

---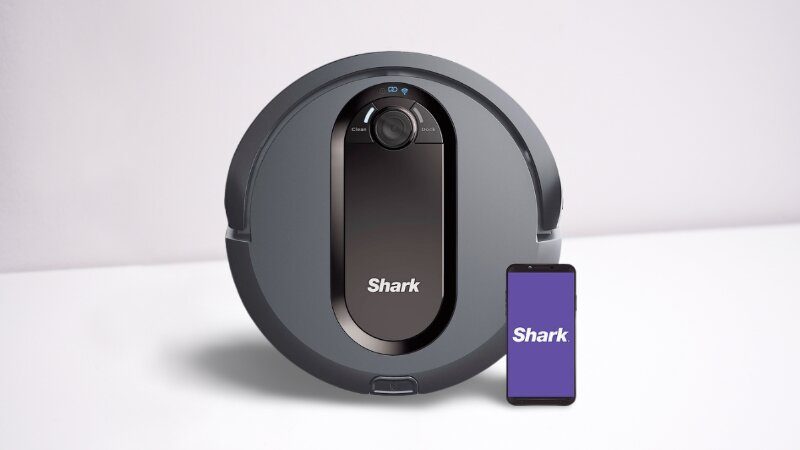 Shark IQ Robot vacuum is one of the intelligently navigated robot vacuums that consists of a smart camera that navigates and maps houses intelligently. It can easily work on Hardwood, carpets, and tiles. The vacuum comes with a self-cleaning BrushRoll that doesn't allow the hair to wrap on its surface.
Pros
Rechargeable and has the ability to return to its base
Setup is Easy with the help of the Sharkclean App
You can control it through voice commands with Alexa or Google Assistant.
It can remove all types of allergens, pet dander, and dust.

---

MobileSiri.com is a participant in the Amazon Services LLC Associates Program, an affiliate advertising program designed to provide a means for sites to earn advertising fees by advertising and linking to Amazon.com. Read about our Affiliates Disclosure Policy
here
. Amazon and the Amazon logo are trademarks of Amazon.com, Inc. or its affiliates.