Are you or your kids combatting allergies or Asthma? Here we have the best Apple Homekit Air purifier for VOCs and mold which can fight against allergins and will surely keep you away from allergies, dry throats, or nightly congestion.
A Homekit-enabled air purifier can efficiently clean your surrounding air of all germs, pet danders, allergins, pollution, and pollen. Smart Air purifiers work with Homekit and other voice assistants like Alexa and Google Home,
You can control the air purifiers through your smartphone via the Home App or Siri from anywhere. Homekit Air Purifiers and diffuser not only removes your surrounding air from allergens, dust, smoke, pet danders, and kitchen odors but improves the air quality of a room.
Here, we have compiled all the best Homekit Air purifiers.
Best Apple Homekit Air Purifiers
Air purifier best for mold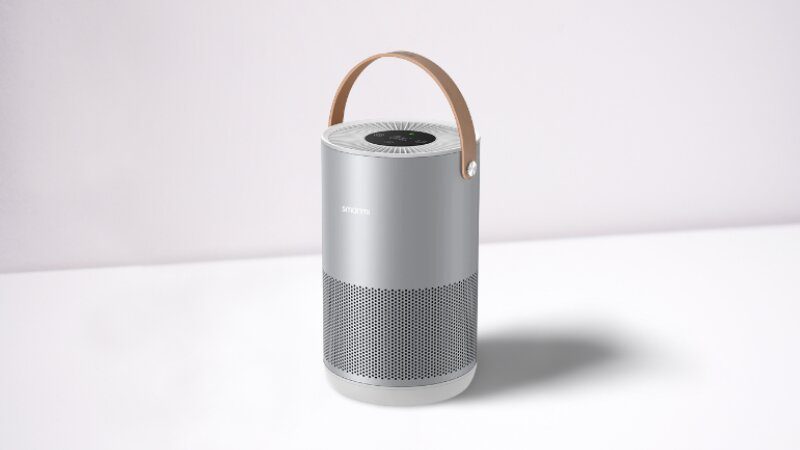 The Smartmi is the best Apple Homekit-enabled smart air purifier for under $150. It cleans your surrounding air of up to 180 to 320ft in just 20 minutes. You can control your air purifier by voice or through the Smartmi link app.
The Air purifier can catch particles from 80nano to 0.01mm that are present in the air. Through its auto mode ability to clean air, it identifies the kind of pollutants such as smoke, dust, and pet danders and sucks up all the impure particles present in the air.
Moreover, the Homekit-enabled air purifier can work with Alexa and Google Assistant. Use your voice to control the air purifier from anywhere. The portable air purifier works on a very low volume of up to 19db and a high volume of 49db.
Pros
Smartmi is the best air purifier for bedroom, nursery, and kitchen odor
It is the air purifier best for mold

---
best air purifier under $150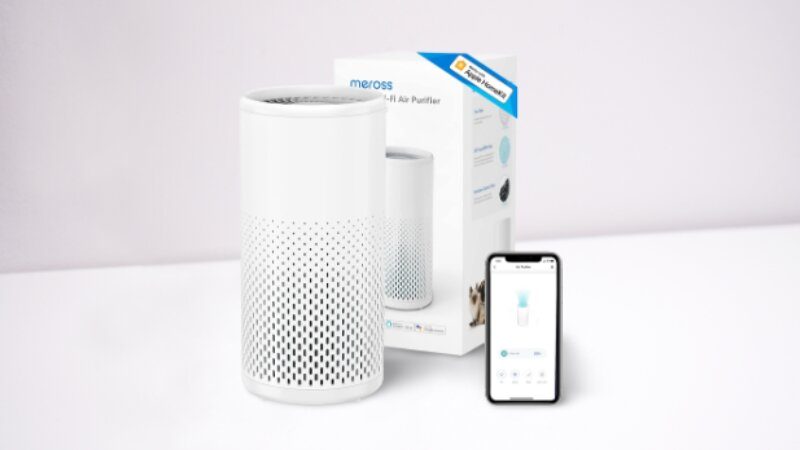 Meross Smart Wi-Fi Air purifier can filter dust, pollutants, allergens, and pet dander present in your surroundings. Its carbon filter removes all kinds of toxic substances and odors from the kitchen or washroom, as well as its Pre-filter, separates large particles. It can cover up to a 207ft area.
Adjust your Apple Homekit Air Purifier according to your requirements as different fan modes are available in the Air purifier such as sleep mode, high-speed fan, low-speed fan, and medium-speed fan. In sleep mode, only 24 dB of sound. Replace the filter after every 3-6 months. The Meross app will notify you when the filter life cycle comes to an end.
The smart Hepa Homekit air filter is compatible with Alexa, Siri, Apple Homekit, Apple watches, and Google Assistant for your hand-free convenience. With voice, you can control your Homekit Air purifier. The smart wifi air purifier works only with 2.4GHz wifi.
Installed the Meross app to control air purifiers from anywhere with internet access.
Pros
Meross is the best VOC air purifier

---
best air purifier under $150
Airversa thread air purifier is portable and can be easily in your bag. It is built on the thread* and requires a Homepod Mini or Apple TV 4K. Airversa is the best air purifier for a 300 sq. ft large room. Control the air purifier with Siri voice assistant. It weighs 6.5 pounds and its dimensions measure 9″D x 9″ W x 14″H.
The Airversa Homekit air filter consists of a layers filter system that removes dust, hairs, allergins, and unpleasant smells present in the air. The air purifier has a touchscreen display and an LED ring that tells you the air quality by changing the color of the LED ring. Touchscreen displays sleep mode, settings, power button, timer
*Thread devices can work with each other in the absence of the internet but for this, you need Homepod Mini to get access to Siri.

---
best air purifier under $150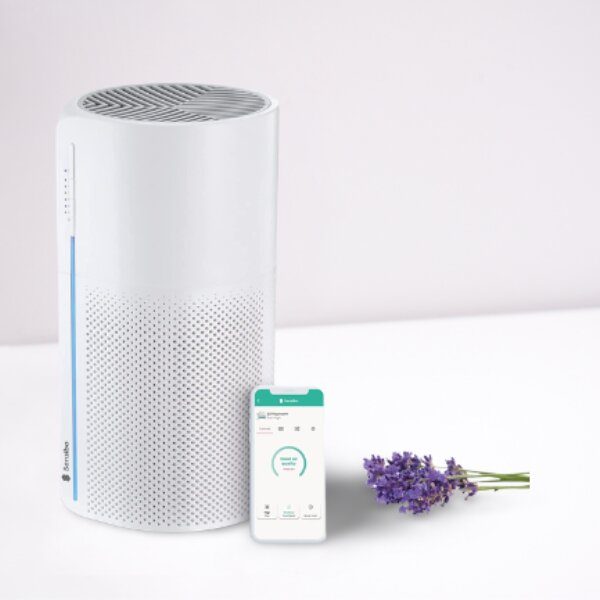 Sensibo Pure is the best air purifier for a 300 sq. ft area. You can connect the Sensibo Air purifier with Homekit, Alexa, and Google Home through Wi-Fi. Sensibo Pure improves the air quality by removing the dust, smoke, harmful particles, and impurities in the air that we cannot see through the naked eye.
Moreover, the Sensibo pure Air purifier consists of triple-layered filters Pre-filter, Hepa filter, and carbon filter. The Homekit air purifier also saves energy by automatically turning on or off due to its smart sensors that detect the air quality 24/7. On the basis of the indoor air quality level and the number of people in the room, it operates automatically.
In addition, you can integrate the Sensibo air purifier with your AC fan to get more clean and fresh air.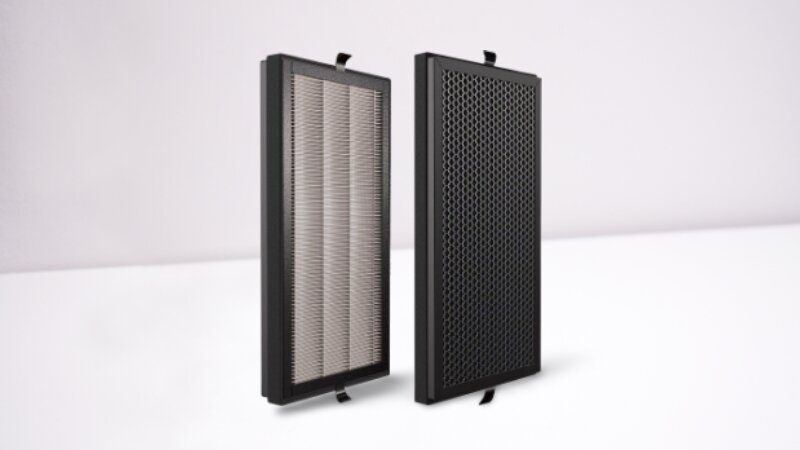 If you are looking for the best replacement filter for the Homekit Air Purifier, Here we have 3 3-stage system Hepa filters. It is available in a set. The filters are easily installed in the Air Purifier. Filter life is up to 12 months. Air purifier warns for filter replacement with the help of a flashlight that indicates the filter's life is over. (Applicable for VAP1)

---
Air purifier for 1000 square feet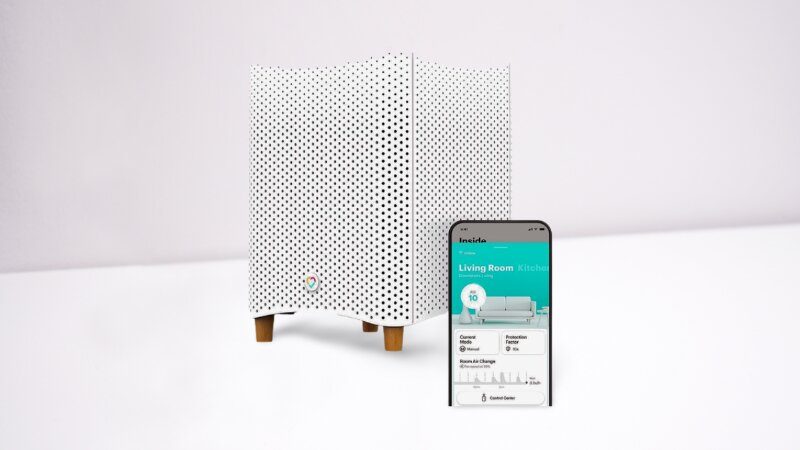 Mila has the ability to purify large rooms up to 800 ft2 and circulates fresh air fully every 30 minutes. Mila air purifiers are compatible with voice assistants like Alexa, or Google Assistant. The significant feature of Mila is a kind of Air purifier that stops running when you are at home and starts purifying or cleaning when you are away from Home.
Moreover, you can detect and control the air quality index(AQI) with a smart App that is designed for Android and iOS. It consists of 45 ft2 of HEPA and a carbon filter insert, effectively cleaning the air you breathe. Mila is the best air purifier for odors, germs, viruses, molds, and VOCs.

---
Air purifier for 400 square feet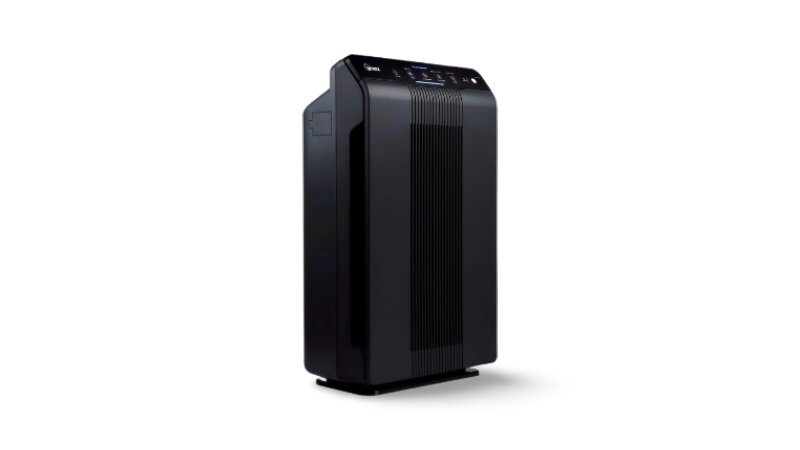 Are you or your family member combatting allergies or Asthma? Here we have the Winix 5500-2 Air Purifier with True HEPA that removes allergens in the air and keeps you away from dry throats or nightly congestion.
Winix 5500-2smart air purifier is the quietest and most efficient air purifier for a 360 sq. ft room size. It improves the air quality and removes all the dust particles, allergens, smoke, and airborne particles present in the air. It gives you comfortable sleep by fighting airborne substances that cause night congestion, sore throats, or dry cough because Winix 5500-2 consists of the Plasma wave, H13 True Hepa filtration system, washable carbon filter, and washable pre-filter. Moreover, it also reduces dust on the object and on the floor.
Moreover, the auto mode feature of the Winix smart air purifier detects the air quality and adjusts the fan speed according to the requirement. It offers three types of filter options
Smoke-removing filter/odor-reducing filter
pet dander filter
Harmful substances filter
Pros
The black plastic body is durable and sturdy
It comes with good-priced replacement filters
The pre-filter and carbon filter are washable/vacuum
Winix is the best air purifier for mold spores and dust
Cons
It is not Homekit compatible
The Hepa filter is not washable
It is not ozone-free when the plasma wave is turned on

---
Air purifier for 400 square feet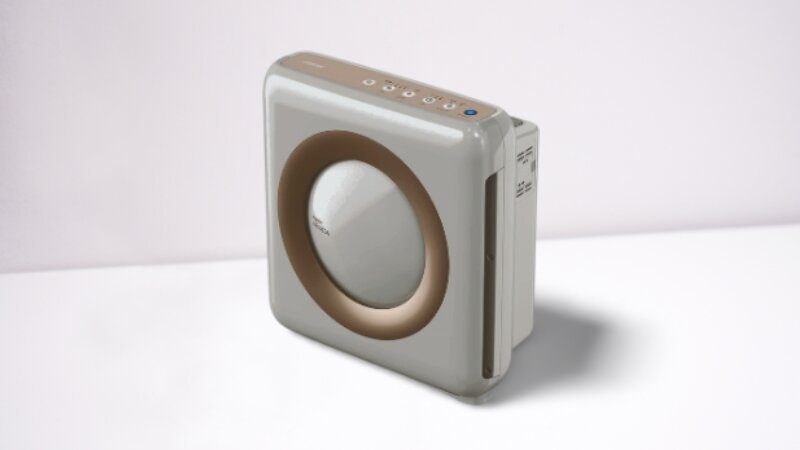 The Coway mighty air purifier is one of the best air purifiers on the market for many years. It consists of a three-stage filter system that is washable and replaceable.
Pre-filter
Carbon filter
True Hepa filter
All these three filter systems help in reducing the air pollutants present in the air such as allergins, and volatile organic substances of up to 361sq ft area. There is a filter replacement indicator that tells you the quality of the filter or when you need to change or wash the filters.
Moreover, it features an air quality indicator that tells you the air quality of your surroundings and how pure or impure is the air. The Coway air purifier allows you to set various timers according to your needs.
Additionally, it offers different fan speed options and auto mode options. In the case of the auto mode option, the fan automatically stops when there is no pollutant detected in the air and turns on Eco mode. Its Eco mode feature helps in saving energy.
Pros
Coway mighty air filter is really helpful against allergens
Cons
It is not wifi enabled and Homekit compatible
It may emit ozone if you turn on the ionizer button

---
MobileSiri.com is a participant in the Amazon Services LLC Associates Program, an affiliate advertising program designed to provide a means for sites to earn advertising fees by advertising and linking to Amazon.com. Read about our Affiliates Disclosure Policy
here
. Amazon and the Amazon logo are trademarks of Amazon.com, Inc. or its affiliates.