Apple has been an eye-candy of public since its inception. The company has reached heights of endless success from 2007 to 2016. Similarly, professionals and people interested in the IT or Tech area passionately wants to be the part of Cupertino giant. Okay, we get your enthusiasm and gusto to be associated with such a megalithic name. But, consorting yourself with Apple is no plain sailing.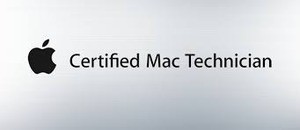 The point is that you have hopes high and you wish to be a famous and well-known Apple Certified Macintosh Technician. You dream every night that once you got the certificate from Apple, fans will be screaming for your attention; they will want autographs, photographs, tips and advices and what not… The only hurdle in the midst of your long overdue hankerings is how to be an Apple Certified Macintosh Technician.
There are series of questions which needs to be solved in order to fulfill your dream. As always, we have them all piled up and answered for you. Read and know, if you are fitting for this profession or not.
---
What Is Apple Certified Macintosh Technician (ACMT)?
---
ACMT basically provides you an authenticity and power to deal with variety of Apple's hardware-related scenarios. ACMT is used personally by Apple to train technicians and Apple personals to get an authorized certificate to handle services and Apple related repairs.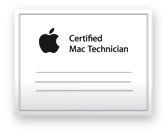 The Apple Certified Macintosh Technician's curriculum basically focuses on teaching the candidates the skills to carry out initial troubleshooting and repair on a variety of Apple platforms. iMac, MacBook Pro, MacBook Air etc are all part of this repair certification training.
---
How To Become An Apple Certified Technician?
---
We know you are ambitious to become an Apple Certified Macintosh Technician, but there are some steps which need to be followed. Initially, you will have to complete Apple's Macintosh Service Certification Exam and the Mac OS X 10.8 Lion Troubleshooting Exam. Both of the exams will set you back $150.
In order to continue further, you must have an average score of 80 or more in each test. Apart from the 80 percent result, you must have near to the perfect scores in some disciplines. These disciplines include, Embedded Battery Safety and Electrostatic Discharge Precautions on the Macintosh Service Certification Exam, and any and all Apple environmental policy questions. You can get full details from Apple ACMT Certification Website. The website contains testing and basic training materials, which you must follow in order to succeed.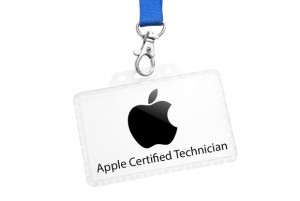 All in all, ACMT certification focuses on looking out and solving the problems of Operating System and other Apple related issues that affects Apple hardware.
Mandatory Exams:
The mandatory exams for this certification are;
Apple Macintosh Service Exam code-named as 9L0-006.
Mac OS X v10.5 Troubleshooting Exam code-named as 9L0-061.
Online Training Programs:
There are some online forums, which are providing easy training and programs to pass the test of Apple Certified Macintosh Technician. The most reliable sites are;
It is a 2 to 5 days course containing set of different, significant lectures, experiments and different lab exercises required for the certification.
It is also a simple yet effective online program through which the students can learn the basic training materials and get to know that diagnostic too.
It is a series of guides and books which contains important information on diagnosing potential issues.
---
A Detailed Look On Exams
---
The Cupertino Giant, Apple, has now become very serious when it comes to its exams and testing regarding the Technicians for the company. The pattern and procedure has changed and turned quite difficult after the major distinction in June 23, 2013. The test is only taken online now. You can read full details and questions at the company's FAQ page.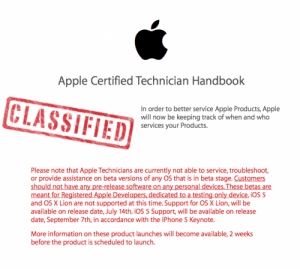 The test includes all the questions in the form of Multiple-choices'. As we have mentioned above, there are two sections of the test and they include following topics:
Macintosh Service Certification Exam (9L0-010)
Technician Safety
Demographic Questions
ESD (Electrostatic Discharge) Safety
Embedded Battery Precautions
Take-Apart and New Product Troubleshooting Tricks
OS X 10.8 Mountain Lion Troubleshooting Exam 9L0-064
iCloud and Messages
Applications
Networking
File Systems Startup Process
Installation and Recovery
Security and Privacy
User Accounts and Permissions
System Preferences
Time Machine
Peripherals and Printing
Troubleshooting Tools and Procedures
---
Exam Method
---
The exam takes total of 90 minutes to complete. As we told you, they are all MCQs. You can always go back to the questions you think were answered wrong at the first place. Keep in mind that once the 90 minutes are over, the test will end and the scoring will be immediate, so you have to go back and recheck all your answers within the mentioned time.
Moreover, if you fail the test for the first time and you know what your mistakes were, than you can immediately retake the test.  But you will have to pay the fees again. Also, pay only twice when you are confirmed what your mistakes were and where did you go wrong. The Apple markers will take the higher score and will discard the lower one.
Wrap-Up
Apple Certified Macintosh Technician training exam is definitely not an easy job. Apart from the expenses, you also need to be more alert with Apple's hardware. The successful completion of the test opens new doors of opportunities for you. Get comfortable with all the Apple products you can get access to, dissect them carefully and fall in love with them. Study every reading material you can get. Be efficient in what you do and you will succeed.
And, if you successfully manage to get Apple Macintosh Technician certificate than buy a lavish and attractive frame, put your certificate in it and hang it on the wall. After that, drop in our comments section, thank us and proceed with your career.
For now, BEST OF LUCK!
MobileSiri.com is a participant in the Amazon Services LLC Associates Program, an affiliate advertising program designed to provide a means for sites to earn advertising fees by advertising and linking to Amazon.com. Read about our Affiliates Disclosure Policy
here
. Amazon and the Amazon logo are trademarks of Amazon.com, Inc. or its affiliates.