HTC Butterfly 2
make a splash in style
Taiwanese mobile phone giant HTC describes it new android smartphone 'HTC Butterfy 2' as the new level of fashion and functions.
The brand new smartphone of HTC is more than its earlier Japan-Only- J Butterfly.it comes with 13 megapixels camera, waterproof skin, an excellent audio and powerful quad-core processor with stunning HD 5-inch screen in a glossy red, blue and matt white finish to catch the winks.

The users, who are Already familiar with older Butterfly S and the newer One (M8), will experience the difference; it's an addition to both its predecessors with some interesting specs. Butterfly 2 resembles the M8 in size, design and the Butterfly S in its shiny colors and poly-carbonate plastic.
Its front-facing Boom Sound speakers are already there in M8 but in the Butterfly its glass body has cut out small ports on both ends and the speakers are blend in nicely however the speaker grilles are flush against the glass. HTC has its metallic-hewn One smartphone series and its cheaper Desire collection but when it comes to the flagship Butterfly 2, the user should forget the limitations of inexpensive hardware as found in desire series and the design mantra of its One series.
It's designed to sits smugly in the palm with its both sides beautifully curved. It was crafted in plastic to fit in with needs of Japan and some of the other countries in Asia. It isn't made of metal, but plastic, and will ship in at least three colors. Its white matt anti-stain finish unit, glossy dark blue and red units is too much comfortable to handle. Its size is almost perfect for those with small hands, or those habitual with one-handed use, very comfortable to grasp, with perfect balanced screen size to view content on it. Its 151g weight doesn't feel heavy.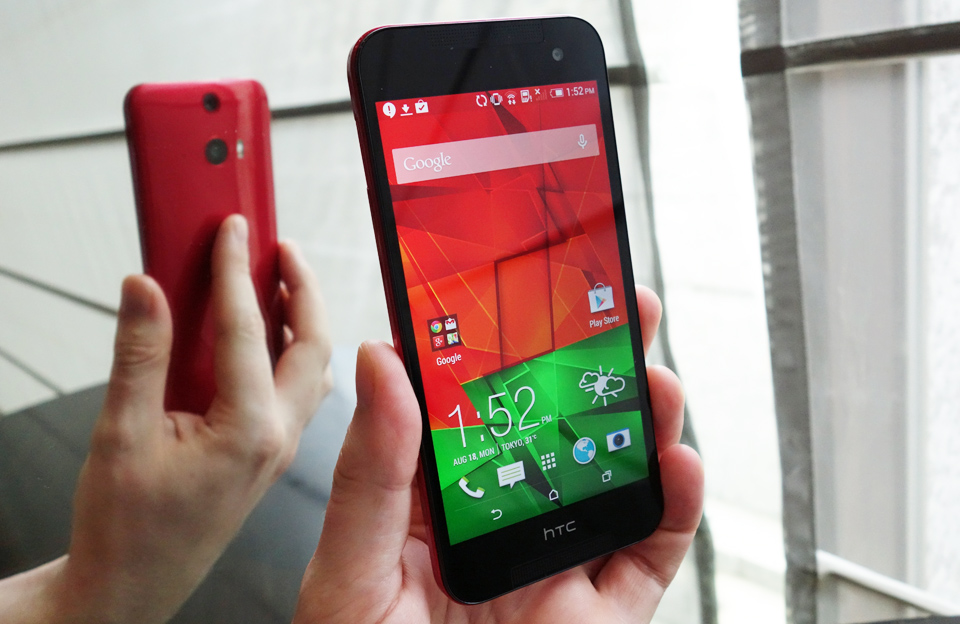 Its 4G support for both TD and FDD LTE bands makes it available to use almost anywhere in the world, including in China and in India. It also has the standard array of NFC, Wi-Fi, and Bluetooth 4.0 options.
The key features of Butterfly 2 are somewhere matching with its successors but it has all its own colors in it, some contrasting features are like,
The same HTC sense 6
It was expected from the Butterfly 2 in terms of software and OS as with hTC One (E8) Android 4.4.2 KitKat with HTC Sense 6 is what we finds on the HTC Butterfly 2.

The Blink Feed and motion launcher are there. Think of the M8, It's not the time to miss its signature news aggregator the BlinkFeed and Motion Launch features, both are there in the Butterfly 2. So with its magazine-like widget don't miss the social network updates or news feed. With Motion Launcher you can still double-tap to turn on the phone, swipe downward to activate voice dialing, or hold the phone sideways and press the volume button to quickly turn on the camera.
HTC had also claimed its Zoe app and Motion Launch gestures a huge attracting factor for the butterfly. The former is now also available on Google Play Store, but it works perfectly only with the HTC Butterfly 2 or the One smartphones.
Its HD screen and Boom Speakers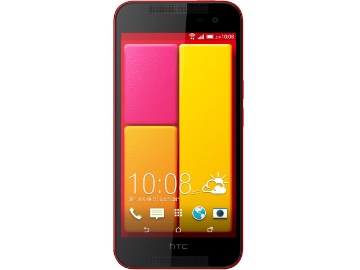 Both 2014's HTC One and the Butterfly 2 (B2) have a full HD 5-inch, Super-LCD and it's still great. This makes entertainment all that better. With 5-inch display its Icons, movies, and pictures look crisp and sharp, and the colors on it were vivid. Viewing text on the 5in screen is a simply cool.
HTC's pair of Boom Sound speakers is still there on front, although this time they're plastic panels almost camouflaged into the black screen. Thus Full HD and dual speakers on the top and bottom it makes the Butterfly 2 a content viewing monster.
Speed with Snapdragon 801 processor
The Butterfly 2 comes packing a Qualcomm Snapdragon 801 quad-core processor, and has 2GB of RAM and either 16GB or 32GB of onboard storage. There's also a microSD card slot, and for both this and the nano-SIM card slot, you only need a finger to pry the trays out.
The Colorful Butterfly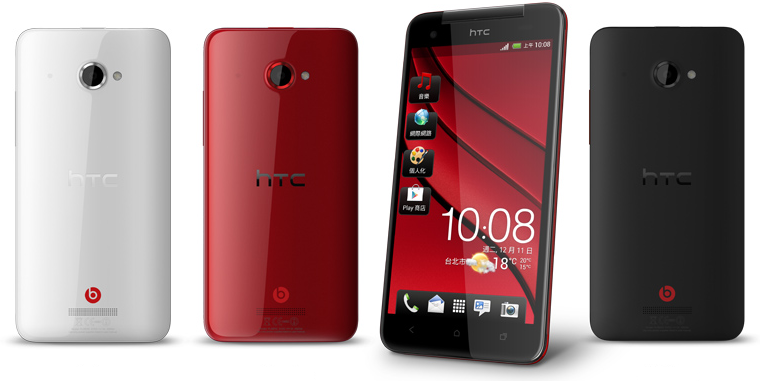 Butterfly can't miss the colors with its red, blue and matte white plastic finish sounds divisive one, but not are actually in real life, both the red and blue finishes are luminous and quite attractive with a comfy textured surface.
Camera sensors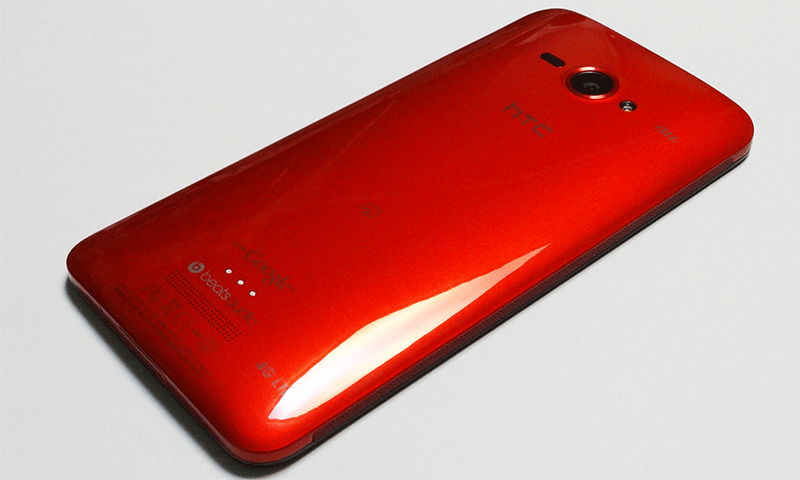 HTC has been pushing its camera skills for a few years. The camera in Butterfly 2 is now a 13-megapixel sensor with, just normal pixels. And for the selfies it has a wide-angled 5-megapixel front-facing sensor. With the front-facing camera in Butterfly 2, you could now crop and zoom, and your photos more detailed.
The world's first 13MP snapper with a dual-sensor setup takes pretty decent pictures under normal lighted conditions. However, in darker settings, the images turn out slightly colour washed and dim.
It comes with plenty of editing features to enhancing pictures with filters for Instagram lovers. The Dimensions Plus filter that creates a unique 3D effect and its amazing UFocus feature give you the option to pick which you area of the scene to focus on, while the rest of the image will be blurred.
It's all water proof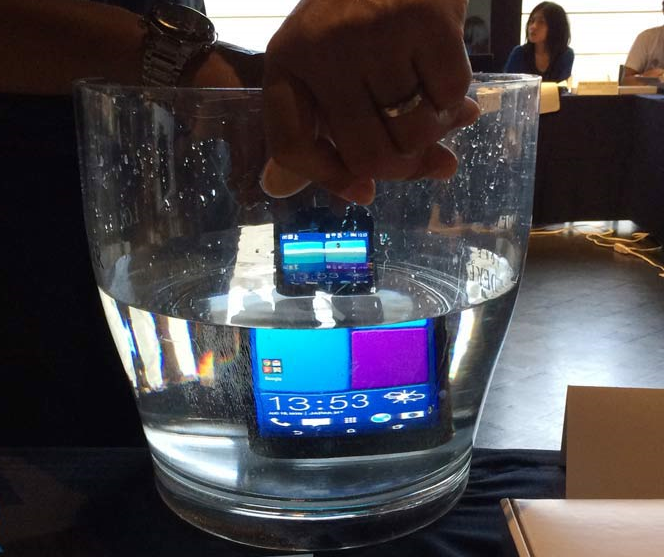 With shiny, uniformly curved polycarbonate shell, the entirety of Butterfy 2 is water resistance and IP57-rating. It'll survive a 30-minute dip at depths up to 1 meter. Although, its functions disable once it hits water but you'll be able to do your usual swiping as soon as you take it out.
The coolest device
As HTC claimed the Butterfly 2 is made to be one of the coolest devices in the market – it's although cool much that you'll not experience any overheating or scorching hot smartphone chassis.
Larger Battery
Its incrementally larger battery (2,700mAh vs. 2,600mAh on this year's One), is another minor upgrades include, what's better than a power saving mode you ask? An extreme power saving mode, and that's what HTC has in store for the Butterfly 2. HTC says, the 2700mAh battery have a stand-by time of up to 643 hours on 3G.
Some critics
HTC with its best still missed out too much. The glossy rear face of the Butterfly works as a fingerprint magnet, making it irritating somehow. The most of all, it's a bad geek in understanding the background lights as its auto brightness doesn't always correctly adjust to surrounding light, resulting in a too-dim display at times.
Although it is one of the company's best flagship phone with powerful camera and processor but it can't compete with the One M8 in its premium metal skin.
This is the smartphone that should catch your attention just as much as any other eagerly anticipated device does but it can be said that the Butterfly 2 could well be better than the HTC One M8.
MobileSiri.com is a participant in the Amazon Services LLC Associates Program, an affiliate advertising program designed to provide a means for sites to earn advertising fees by advertising and linking to Amazon.com. Read about our Affiliates Disclosure Policy
here
. Amazon and the Amazon logo are trademarks of Amazon.com, Inc. or its affiliates.