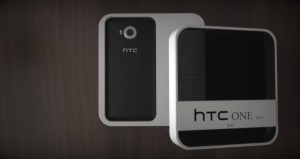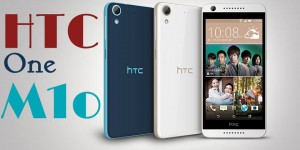 HTC One M10 is going to be HTC's signature One M flagship for this year. For the company, which is trying to protect its sinking ships, the Smartphone holds a lot of importance and value. With LG G5 and the much- anticipated Samsung Galaxy S7 and S7 Edge duo already in the pipeline, M10 has to come with strong specifications and style so that it can grab a pool of audience.
What's more is that the first two quarters of the year are usually considered as the "Refreshing Smartphone" time of the year. So, not just these two or three names but many other cell phones will be jumping in the market soon.
If you are a HTC fan or plan on buying the HTC One M10, we might have somethings in store for you. If you wish to know what the device has novel for you, we have collected all the design, display and feature rumors into one place.
Want to know what HTC One M10 is all about? Give the following a shot!
What's The Smartphone Going To Be Called?
The rumor mill for this HTC flagship started churning in 2015. Most of the early speculations suggested that the Smartphone would be named as HTC O2. Well, yes like the way you are stunned after hearing such a pathetic name we were too. What kind of a phone has a formula of Oxygen in its name? The kind of phone which is the only last hope for its sinking parent company. Maybe?
It seems that HTC heard the pathetic rumored name for its One M10. Soon after, a new wave of speculations brought that the name of the device has been renamed to HTC Perfume. Nice try. Right? I am already smelling wonders! The rumor has it that there are going to be the two separate renditions of the same phone. However, it is only a rumor yet.
How Is The Display Going To Be?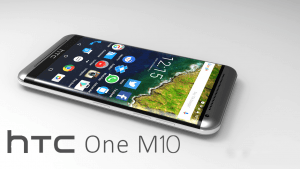 Still basing all our facts on the word of the mouth of different people, HTC One M10 is expected to be based on either of the two following displays. The popular opinion has it; that HTC will enlarge the design of the upcoming flagship and there would be a 6 Inch Quad H.D Display with 1440 x 2560 pixels resolution (>490 p.p.i pixel density).
While, the other side of this popular choice is that the HTC Perfume will be a second rendition of HTC One M10 with a 5-inch display, similar to the predecessors. However, this version is expected to come along with HTC's very own non-QH.D 1080p display. HTC is still interested in keeping the displays LCD rather than the mainstream AMOLED. There will be a Corning Gorilla Glass Protection on the display too.
What Will HTC One M10 look like?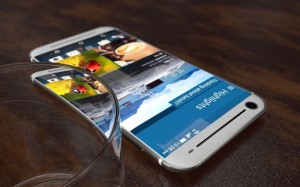 Already is HTC under the criticism due to its rugged and same design for the M series. So, as per our assumptions we think that device will have a different fresh look. The point here is that, like, the Samsung Galaxy S7 series and LG G5 have already given us an idea of their look through various renders. HTC Perfume is the only Smartphone whose design rumors haven't seen the light of the day.
What we assume is that there will be only minor design changes with the same cool Metal body. We can't assume HTC changing the body material so soon. Moreover, the popular retired leakster, Evan Blass already tweeted some time ago that the users who loved the HTC One A9 will be loving HTC One M10 too. So, you now know where we are heading.
What's Under The Hood?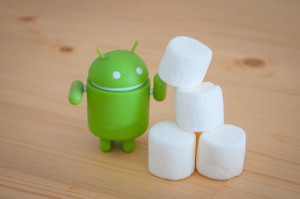 HTC Sense has been ruling the company's signature devices since the day it launched with a full boom. Good news is that the company is not planning to ditch Sense anytime soon. As per our guess, HTC One M10 or HTC Perfume will come along with the latest Android Marshmallow paired with the recent HTC Sense 8.
However, neither do we know if HTC Sense 8 is underway nor are we confirm that Marshmallow will be updated before it becomes a part of Perfume. What we know for sure is that, no matter what, One M10 will come along with Android Marshmallow, out-of-the box.
The Hardware Of HTC One M10!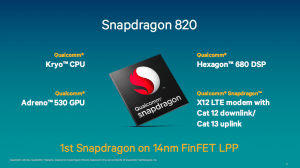 HTC always uses Qualcomm and its Snapdragon processors in the flagships and we do no effort to hint that it won't be the same this time. However, the Snapdragon under the hood would be highest and the most powerful processor Snapdragon 820.
We have already summoned from various rumors and sources that the star of 2015; Snapdragon 820 will be a part of the device. The detail pairing of the setup would be 1.59 GHz Quad Core, M.S.M 8996 Snapdragon 820 (Kyro) CPU with GPU Adreno 530.
On the memory side, it is expected that there would be two different 32 and 64GB internal memory options. An expandable memory card slot up to 200GB is also expected.
Will M10 Be Selfie Phone Of The Year? Here's How Camera Is Rumored To Be….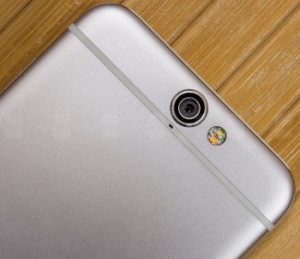 HTC has planned to leave no stone unturned for the success of its upcoming flagship. The company has planned to leave its UltraPixel sensor from the main camera far behind. The 2015s HTC devices were good fitted with the cameras but had problems on different fronts.
Now, it is rumored that HTC Perfume will feature a stunning, 20 MP (Sony I.M.X 218 Sensor) on the back with resolution of 4128 x 3096 pixels. The other features would be face detection, auto focus, H.D.R, dual-LED flash, Touch focus, panorama, Geo-tagging. The front camera would be 8 MP with 1080 p. On the video front, you would be able to record 4K Videos.
Is HTC One M10 A Smartphone With Fingerprint Scanner?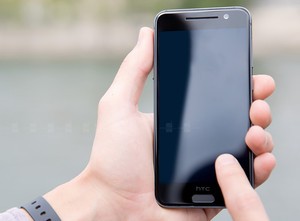 HTC introduced its very own biometric fingerprint scanner with One A9. Now, the company will repeat the same feature tradition in its every mobile. We are confirm that there will be a scanner in HTC Perfume but the place is still unknown. My guess is that the scanner would be in the same place as that of HTC One A9 and that is the home button.
Other Features…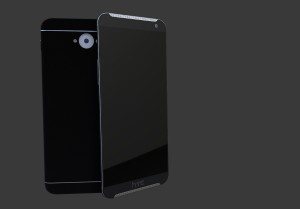 There are some simple other rumored features. As for the connectivity options, there will be W.I-F.I 802.11 a/b/g/n, W.I-F.I Direct, Bluetooth v 4.1, Wi-Fi Hot spot. And SIM (G.S.M) Size Micro SIM etc. Moreover, there would be some other mainstream sensors like Accelerometer, proximity, gyro, and compass.
It is rumored that HTC One M10 will come along with a network support for 2 G/3 G/4 G L.T.E. As far as the battery is concerned, there would be a Non-removable Li-Po 3350mAh battery, as rumored.
Price And Launch Date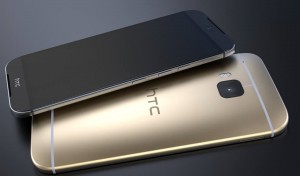 There is no official or even rumored announcement regarding the unveiling of the device from an authentic source. However, what we know is that if HTC wants to load its upcoming HTC Perfume with the latest Qualcomm Snapdragon 820, then it will have to wait a bit.
All we have surmised is that the launch would be around 2nd quarter and the guessed price tag would be around 649-700$.
MobileSiri.com is a participant in the Amazon Services LLC Associates Program, an affiliate advertising program designed to provide a means for sites to earn advertising fees by advertising and linking to Amazon.com. Read about our Affiliates Disclosure Policy
here
. Amazon and the Amazon logo are trademarks of Amazon.com, Inc. or its affiliates.