With so many VR headsets launching this year, this is a very good time to be a virtual reality enthusiast. But, there are two VR headsets that are more anticipated than all the others; HTC Vive and Oculus Rift. Both VR headsets are on the brink of launching, and HTC has recently given us a sneak peek inside the HTC Vive's box.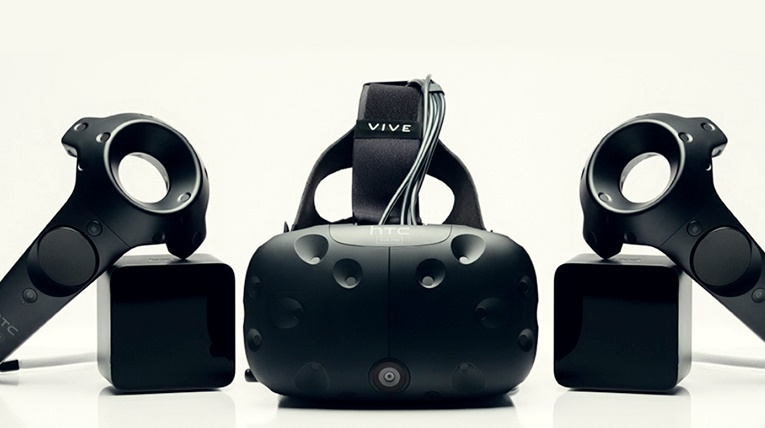 HTC hasn't been in a financially stable position in the recent years, it has been gradually free falling in the financial department. With the HTC M10 flagship phone coming out, and also, the HTC Vive virtual reality headset the company is hoping to change that. The VR headset has put HTC back into the spotlight at just the right time.
Recently, the company announced that it has now started processing orders of the HTC Vive. And also shared the details about the accessories one will be getting along with the HTC Vive.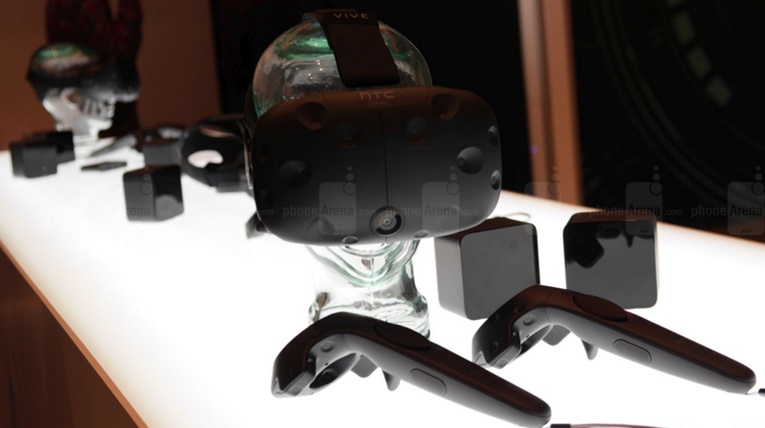 Unboxings are usually not that interesting, and there are very few surprises & unique items. A device like a smartphone or a tablet's box, usually includes the device itself, a wall charger, headphones, sync cable, and a manual. The HTC Vive's unboxing, though, is another story entirely. HTC has thrown in enough cables and peripherals to get you confused and flustered. We are used to not even glancing at the manual, and jumping right into operating the device. But for the  VR headset, the documentation is going to be crucial.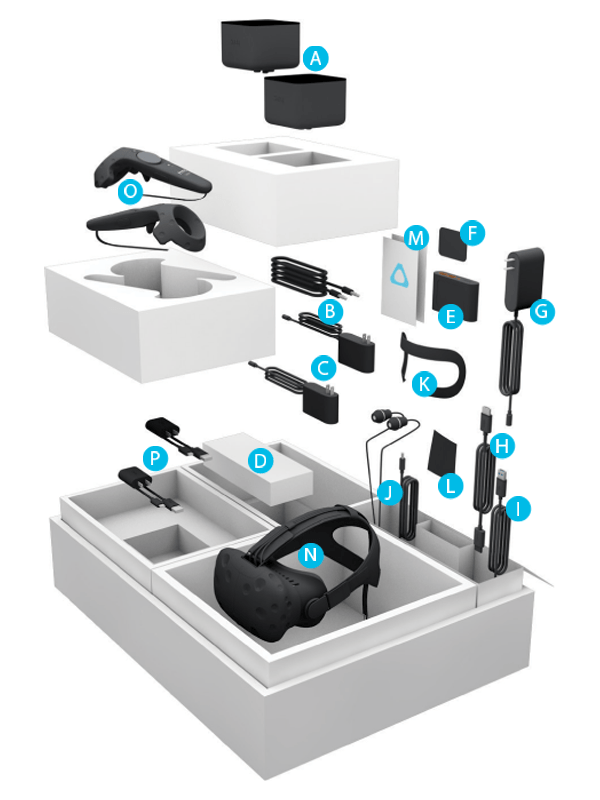 What Is Inside the HTC Vive Box
B – Sync cable
C – Base station power adapter x2
D – Mounting kit
E – Link box
F – Link box mounting pad
G – Link box power adapter
H – HDMI cable
I – USB cable
J – Earbuds
K – Alternate face cushion (narrow)
L – Cleaning cloth
M – Documentation
N – Headset with 3-in-1 cable and audio cable
O – Controller (with lanyard) x2
P – Micro USB charger x2
HTC has been sending emails to all those who have pre-ordered the device that their HTC Vive orders are being processed. The VR headset is officially scheduled to begin shipping in May 2016.
Are you a virtual reality enthusiast? Which VR headset is on your wishlist?
MobileSiri.com is a participant in the Amazon Services LLC Associates Program, an affiliate advertising program designed to provide a means for sites to earn advertising fees by advertising and linking to Amazon.com. Read about our Affiliates Disclosure Policy
here
. Amazon and the Amazon logo are trademarks of Amazon.com, Inc. or its affiliates.