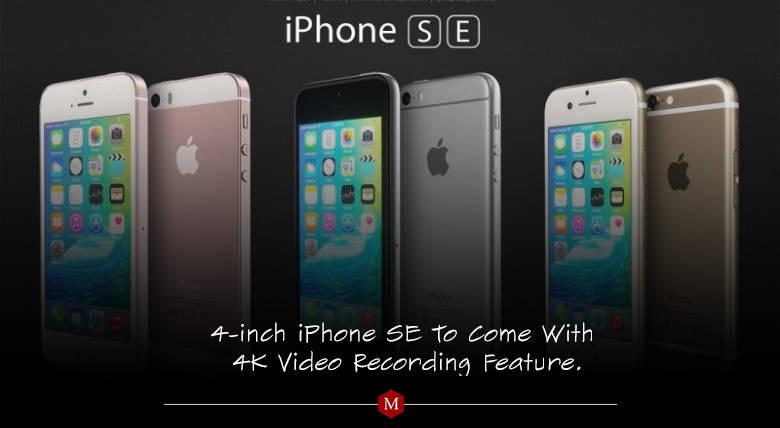 Apple iPhone SE has been in rumors for long. Finally, the Apple Spring event is heading and we are going to see the device very soon. Still, the rumor mill has not stopped churning yet. As per the rumor leaked by Apple Insider today, the forthcoming iPhone SE will come with a back camera capable of 4K video recording.
As per the report, Apple is planning to release a promotional video that will show the 4K footage shot by the new iPhone SE. The purpose of the video will be to entertain the audiences with the new feature and to make the new video shooting capability the highlight of the device.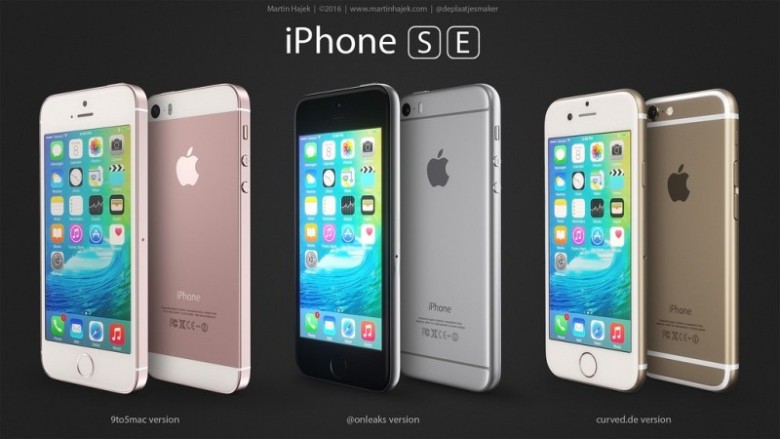 If the rumor of the 4K video recording capability for the iPhone SE turns out to be true, then the device will become Apple's third Smartphone to come with this feature. The other two devices of the list would be the recently announced, last year's iPhone 6S and iPhone 6S Plus. For the other rumors associated with the cameras, the iPhone SE is rumored to come with a 12 MP rear camera with dual LED flash. The flash could also be same as that of the iPhone 6S.
Apart from alleged LED Flash and the 4K video recording capability, the iPhone SE, and the 6S duo could have Apple's dual-core A9 in common.  The design attributes of the SE would be similar to the iPhone 5S. It is expected to come with a 4-inch display same as the two-year-old iPhone with unknown pixel resolution. What's more is that the Cupertino giant is willing to sell the device at the prices similar to that of the iPhone 5S. The starting price of the handset is expected to be $450. We already expect 5S to leave the retailing phase once its newer, alike model hits the market.
Nonetheless, our predictions are turning to be quite right. The 4-inch iPhone SE is a mixture of the Apple devices; iPhone 6S, 6S Plus, and the iPhone 5S. The iPhone SE is expected to unveil at the Apple's 21st March media event.
MobileSiri.com is a participant in the Amazon Services LLC Associates Program, an affiliate advertising program designed to provide a means for sites to earn advertising fees by advertising and linking to Amazon.com. Read about our Affiliates Disclosure Policy
here
. Amazon and the Amazon logo are trademarks of Amazon.com, Inc. or its affiliates.