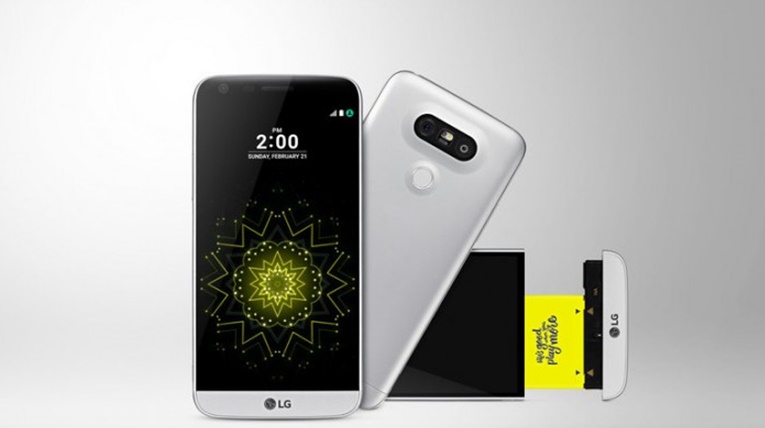 LG's latest flagship smartphone launched in the market recently. The LG G5 is a modular smartphone, the first of its kind to hit the market. You can plug in external addon into the smartphone because of its modular design. It has a dual camera setup, a 5.3 inch IPS Display with Quad HD resolution, and it is powered by Snapdragon 820.
With the recent launch of the LG G5, there have been a spur of reviews, unboxing, and durability test videos getting posted online. Scratch, bend, and other LG G5 torture test videos are being posted on YouTube. YouTuber JerryRigEverything, whose smartphone torture test videos are very popular has also uploaded LG G5's bend, scratch, and burn test video. The YouTuber deals plenty of punishment to the smartphone in his video.
The device gets burnt, scratched, and bent, but it fares pretty well and ultimately survives. The scratch test determines that, while the screen is scratch resistant, it is still pretty thin. The camera lens is protected by the glass instead of plastic which is a plus point. The finger print scanner also fares well in the scratch test, even after vigorous scratching, it identifies the finger print correctly.
The body doesn't though, the finish looks like metal, but it is in fact completely plastic and scratches off revealing the metal body underneath. The LG G5 is a metal plastic hybrid, and it does not feel as premium as other full metal body smartphones.
In the burn test, G5's IPS LCD Display doesn't do well. The pixels of the screen turned off after only 3 seconds, they also got burned permanently and left a white mark on the display. If the glass screen of the G5 was thicker, it would have been better protected.
One would expect the removable end piece of the smartphone, to snap during a bend test. But surprisingly, the G5 turns out to be very sturdy. The end piece flexes when subjected to the bend test. But overall everything remains intact, and the smartphone keeps working perfectly afterwards.
What are you thoughts on the LG G5? Check out the torture test video below.
MobileSiri.com is a participant in the Amazon Services LLC Associates Program, an affiliate advertising program designed to provide a means for sites to earn advertising fees by advertising and linking to Amazon.com. Read about our Affiliates Disclosure Policy
here
. Amazon and the Amazon logo are trademarks of Amazon.com, Inc. or its affiliates.