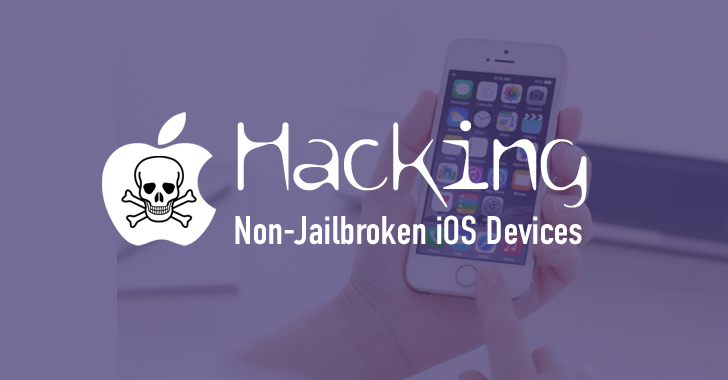 Smartphones' and the systems involved are always open to vulnerabilities and malware. If you don't know, two intense problems have been faced in Qualcomm Snapdragon chip and Stagefright on Android platform. The problems surfaced have crossed problems for millions and billions of users'. However, we have a more bad news for the iPhone users this time.  Hackers have found a new way to install harmful apps into the random iPhones without any sort of apparent loopholes.
A new system of malware that can infect the system and can inflict serious damages has been discovered by researchers at Palo Alto Networks. The possible damages will be done to Non-Jailbroken (factory-configured) iPhones and iPads without the owner's knowledge or interaction. This means that about hundreds and millions of Apple iOS devices will be at risk.
The iPhone Malware has been named as AceDeceiver. It installs itself into the iOS devices without the permission of the concerned authorities and damages the designing system of a the Apple's digital rights management (DRM) protection mechanism called FairPlay.
Why Is This Malware So Dangerous?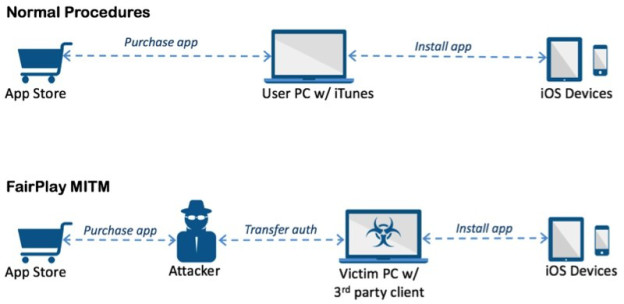 AceDeceiver works on factory-configured (non-jailbroken) iOS devices as well, which is contrary to the other popular iOS malware present today. Coming to the FairPlay which is the target of the new malware, it is a certified Apple software program which prevents people from stealing purchased apps present in the official Apple App store.
However, with the help of AceDeceiver's "FairPlay Man-in-the-Middle (MITM) technique," hackers can now easily install harmful apps on your iPhones without your consent. All the other security measures would be highly affected by this.
The FairPlay Man-In-The-Middle (MITM) technique has been in use since 2013, as a way to distribute pirated iOS apps. The researchers have stated that;
"In the FairPlay MITM attack, attackers purchase an app from App Store then intercept and save the authorization code," Claud Xiao from Palo Alto Networks explains in a blog post. "They then developed PC software that simulates the iTunes client behaviors, and tricks iOS devices to believe the app was purchased by the victim."
We have witnessed some very major security loopholes before but the FairPlay technique has been utilized for the first time to spread malware on iOS devices. Right Now, the people affected by this security blunder are restricted to China only. However, researchers have warned that the malware can easily target your phone, regardless of the region.
Let's wait and see what Apple has to say about the situation!
MobileSiri.com is a participant in the Amazon Services LLC Associates Program, an affiliate advertising program designed to provide a means for sites to earn advertising fees by advertising and linking to Amazon.com. Read about our Affiliates Disclosure Policy
here
. Amazon and the Amazon logo are trademarks of Amazon.com, Inc. or its affiliates.