Introduction
If you are looking for a budget android enabled smartphone which can compete with Samsung Galaxy S5, HTC One M8 for far lesser prices, you should start finding the invite to buy OnePlus One smartphone, A 4G enabled android powered smartphone, recently launched by Chinese startup. You can get a contract free 64 GB One Place One for only $349 which equals 210 pounds or 380 Australian dollars.
But with all these good features there are definitely some lacking, like 5.5 inch display cellphone does not fit very nicely in one hand, its 4G LTE can create trouble on some networks as well. Similarly OnePlus One is only available online on OnePlus website and you must have an invite to buy the cellphone. So you cannot inspect it in shop or even you cannot go to some shop for after sales support.

Despite all these facts OnePlus One is stylish, has reliable performance and gets high grades in the area of quality. You will get the USB cable with the OnePlus One phone protected with Corning Gorilla Glass 3 in the box.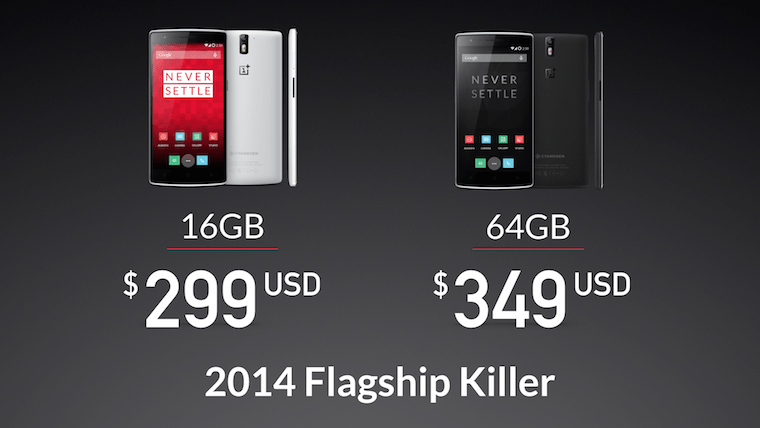 What OnePlus has to say
From the beginning, we were determined to build a phone as beautiful as it is powerful. Unimpressed with the designs on the market, we weighed each hardware decision directly against the impact it would have on the look and feel of the final product.

The result is the OnePlus One. It features subtle curves, clean lines and a slim profile. A chrome outer rim lends a polished accent to the slightly raised display. Vivid and sharp when on, the prominent display is perhaps even more arresting when off; a solid pane of jet black glass.

Timeless, understated, yet confident.
Design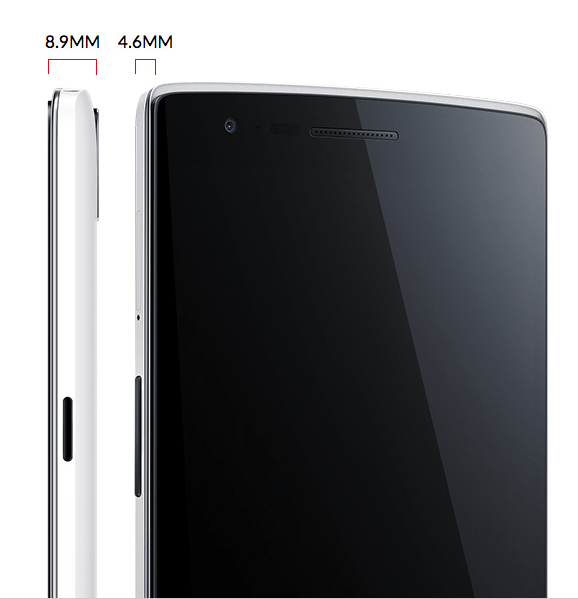 Since OnePlus One is being made at OPPO factories, you will find noticeable similarity in the design of OPPO Find 7 and OnePlus One with some minor differences. It has 5.5 inch HD Display with a resolution 1920 x 1080 pixels, 401 PPI. Although its size is not comfortable for using with one hand it weighs only 5.71 ounces which equals 162 g and feels light weighted.
With available in Silk White/Sandstone Black colors, the screen of One is protected with Corning Gorilla Glass 3 and has curved top and bottom. The Volume buttons are at left side and power button on the right side. It has plastic back and feels nice in touch. There are three more touch buttons at bottom of screen which can be used for different options and also there is onscreen keyboard if you prefer to use it.
One has embedded rechargeable 3100 mAh LiPo battery which gives you backup for one and a half day when fully charged. The One comes with 16 GB and 64 GB models and it has no –micro-SD card slot like the iPhones. If you are willing to buy on the basis of storage you should give preference to 64 GB One for $50 more only.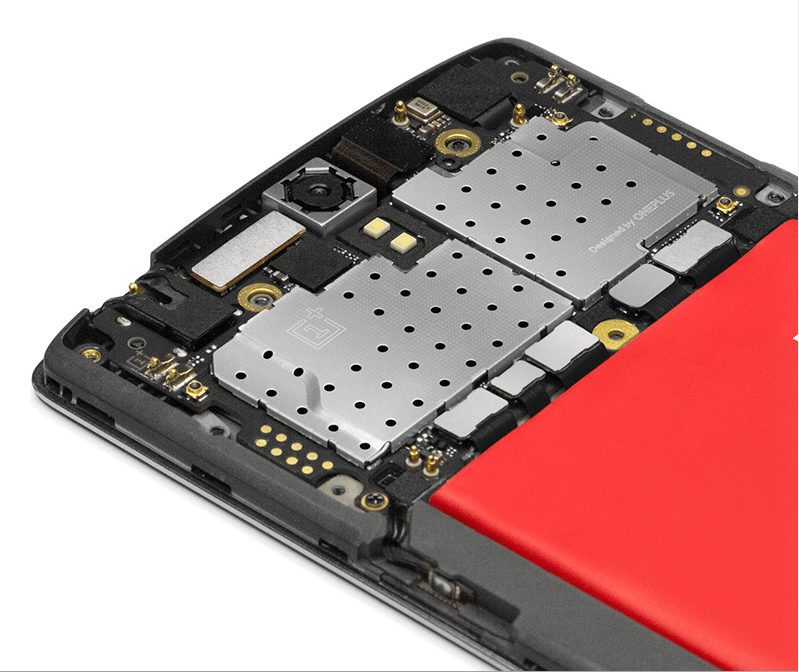 It has Qualcomm© Snapdragon™ 801 processor with 2.5GHz Quad-core CPUs backed by Adreno 330, 578MHz GPU. The OnePlus One comes with 3 GB LP-DDR3, 1866MHz RAM which lets you record 4K resolution video with stereo recording. It has also a slow motion recording feature with 720p video at 120fps.
The OnePlus One features a 5.5" 1080p full HD JDI screen with LTPS technology for a higher pixel density and sharper picture. The IPS screen instantaneously responds to even the slightest touch with TOL (Touch On Lens) technology, which removes the distance between the touch sensor and the display panel.
Interface and Usability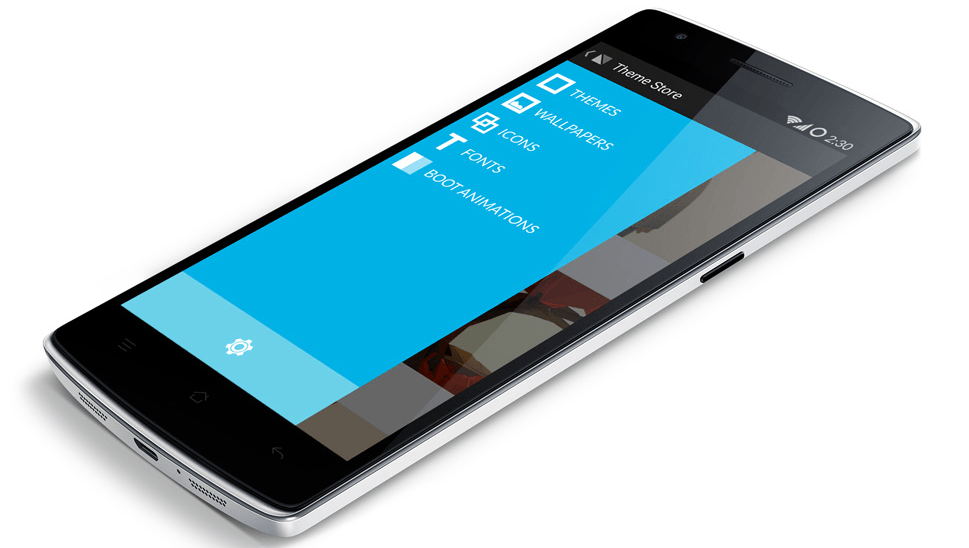 The LTPS technology used in the One helps presenting you the sharper picture and higher pixel density. The Touch On Lens TOL technology, which reduces the gap between sensors and display, responds to the slightest touch on the IPS screen of the OnePlus One. You can enjoy your One from any angle providing you upto 178 degree vision.
The OnePlus One has its own operating system the Android Based CyanogenMod, an open source operating system which has been made on Android 4.4 KitKat with different modifications. Despite the CyanogenMod is not that stable operating system, you will not feel much difference while using it on your One.
The key feature of CyanogenMod is its ability to let user customize the interface according to needs instead of limited interface of which most of us are used to. While Ubuntu Touch is going to be launched soon, CyanogenMod is another flavor of android in the market. The control which CyanogenMod gives to the end user is something worth to use especially for the tech geeks and those who have a 'taste of experiment'.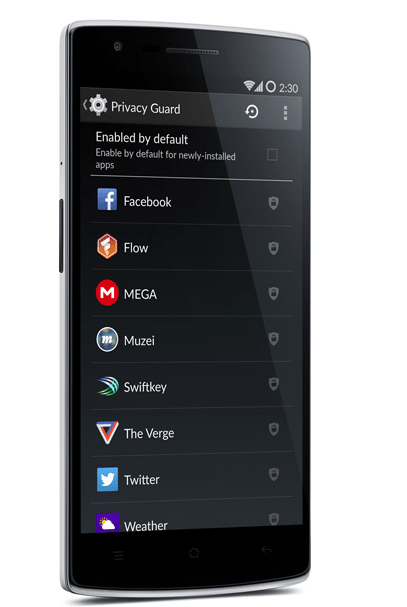 Despite OnePlus One is loaded with CyanogenMod operating system, it is still a flavor of android which you use on the phone and that is why you will not feel much difference in navigation and menus. You will still be using same drop-down menu for notifications and other handy settings.
Now if you want to experience the real power of CyanogenMod operating system, you need to go to the settings section where you can change almost everything including colors, buttons functionality and a lot more.
The most important benefit of this customization is, it does not confuse you while using the basic features of cellphone. You only need to wake your One with double tap and now its upto you how much you want to experiment!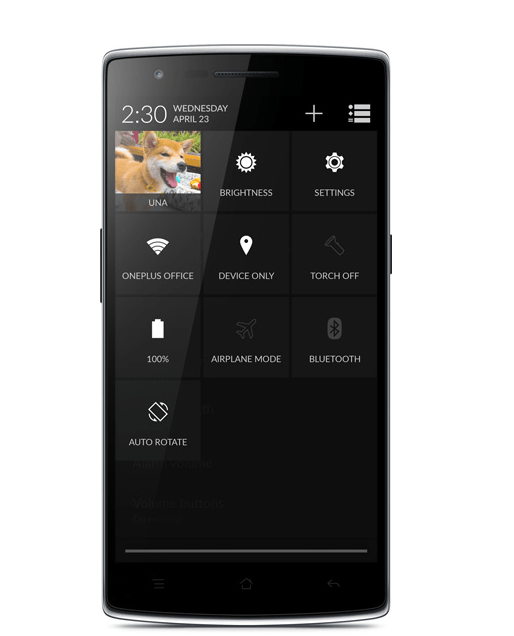 Performance and Battery Life
Call quality of OnePlus One is good enough and without any distortion. But at times when you are in noisy places, you will not be able to listen very clearly. This can be an issue of CyanogenMod and not the hardware issue actually and we expect it will be fixed with the upcoming release of operating system.
Most of the smartphones which give you some heavyweight features for low prices lack in the area of battery and storage but this not the case with OnePlus One. With 3100 mAh, non-removable battery, your One can provide up to one and a half day of battery life with normal usage when fully charged. You will notice that the 3100 mAh battery of OnePlus One is better than HTC One M8 with 2600 mAh, Samsung Galaxy S5 with 2800 mAh and LG G3 with 3000mAh.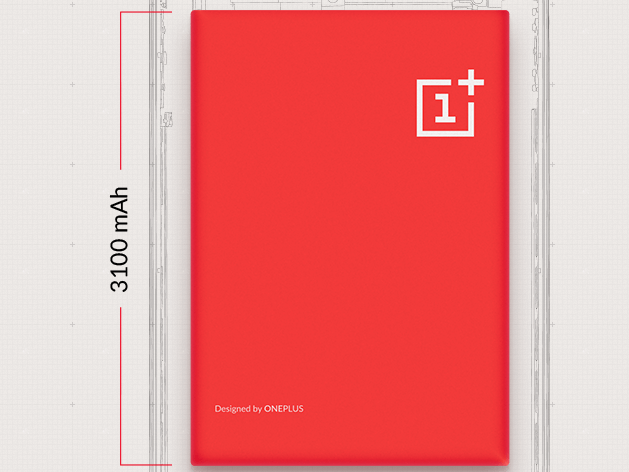 While other Android flavored operating systems are famous for sinking battery and despite the lack of CyangoenMod's battery saver mode, the battery of OnePlus One is one of it best features. On the other hand you can use manual actions to save your battery like switching of wifi, lowering screen brightness etc.
Read More : How to save your iPhone Battery Life with iOS8.
Camera
The OnePlus One is equipped with 13 MP Sony Exmor IMX214 camera which is far better than Google Nexus 5 and Motorola Moto X. But on the other hand its camera does not compete Galaxy S5 and the latest Nokia Lumia 1520 models. But we can have the excuse right? The Price Difference!
The shutter of camera is really fast but as discussed earlier picture quality is just average and depends on the light conditions of surroundings as well. CyanogenMod uses its own camera interface and has different modes to select including swiping up and down , default auto feature and switching actively from one scene to another.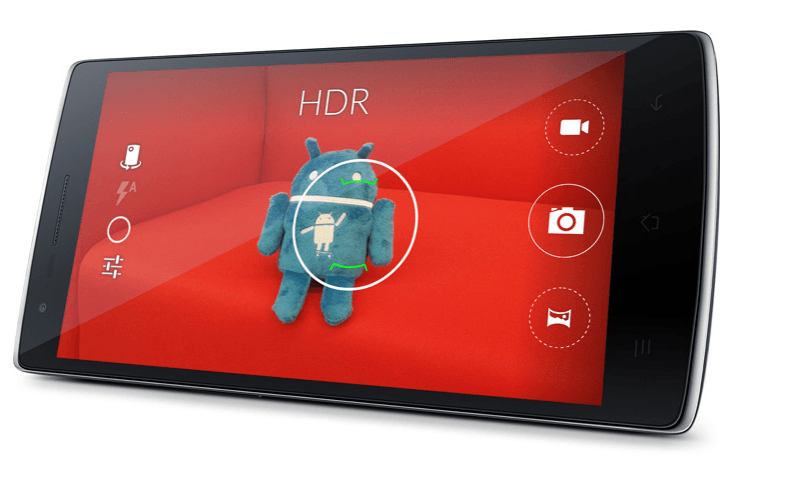 Conclusion
The OnePlus One is really an amazing high specs smartphone at amazingly low prices. It easily beats Google Nexus 5, Motorola Moto X and gives real good competition to Galaxy S5, Nokia Lumia 1520 and HTC One M8 for almost half the prices.
The other nice to have is its operating system. The power of customization which CyanogenMod provides is something you will really like if you are android expert and want to take advantage of the open source nature.
For the prices of $349 which equals almost 269 pounds and 380 AU$, the hardware OnePlus is providing is unbelievable. But the customer support is the area where you can struggle as it is only provided online and you cannot bring it to their service center for any minor issues.
The real miss in the One is lack of micro-SD card. Taking the iPhone trend of producing sets without micro-SD support is something which will not be appreciated. A high specs set with lacking in storage is such a pain you will have to bear and at times you can also get frustrated with non-removable battery.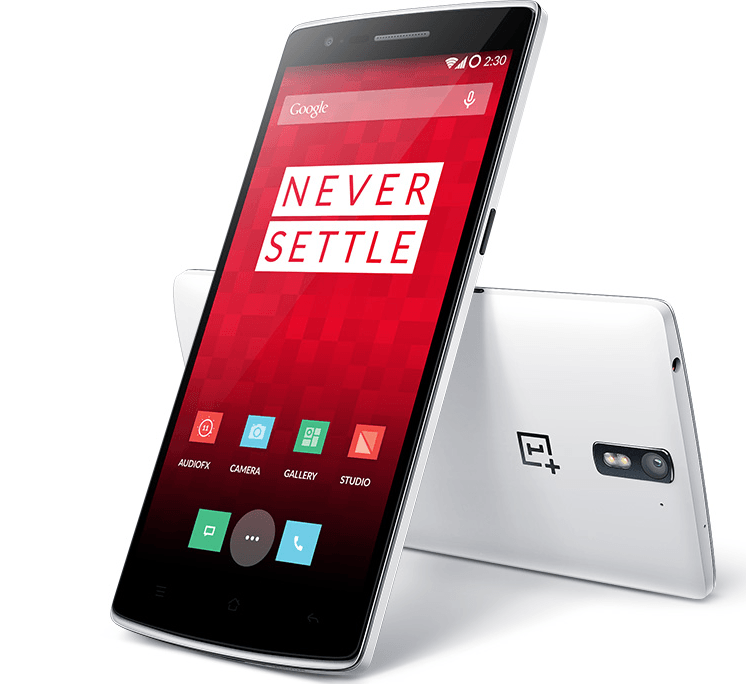 As long as you are living in the country where OnePlus is available and it supports your network, OnePlus One is the smartphone you will give preference over many well known vendors like Motorola and HTC when you are chasing for a high performance anf cheaper android phone.
Have you started using the One, or you have anything say do share with us in the comments section.
MobileSiri.com is a participant in the Amazon Services LLC Associates Program, an affiliate advertising program designed to provide a means for sites to earn advertising fees by advertising and linking to Amazon.com. Read about our Affiliates Disclosure Policy
here
. Amazon and the Amazon logo are trademarks of Amazon.com, Inc. or its affiliates.