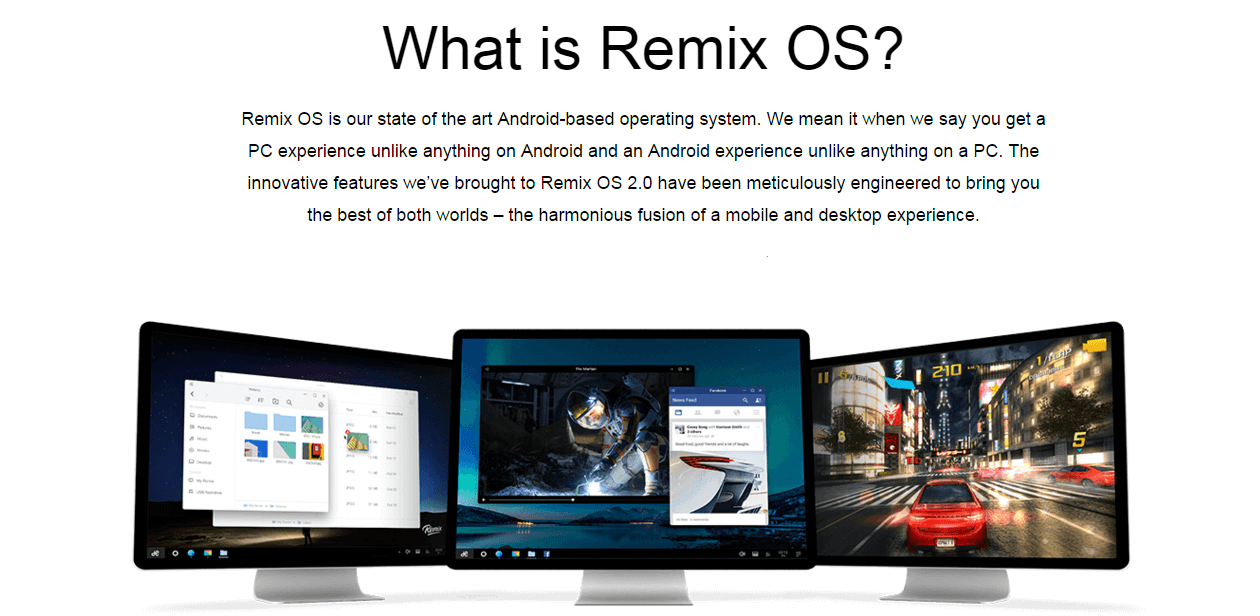 Remix OS 2.0 is a new addition to the Android powered OS for your computers. It brings the typical tinch of Android to your laptop or PC. The new OS is somewhat a successor of the previous Android-x86 project. But the new OS has been created to make your desktop experience easier and convenient than before.
You can install Remix OS 2.0 on your USB flash drive and run it on your computer for an amazing Android experience. Moreover, the OS can also be installed as Remix Mini. The "Mini" version is concerned with providing you an option to connect Android to your TV or monitor. The new Remix OS is good for everything. From doing simple things like taking screenshots or copying your message text, you won't feel that the Android has some problems.
The Remix OS 2.0 is a newbie in the OS world. Most of the people who are yet to adopt this product have tons of questions in mind. Like, how to run it and how properly will it work on your system. Everyone has his own insecurities while downloading the new OS. Below are the questions which can take birth in anyone's mind. Read to solve all your doubts regarding the Remix OS 2.0.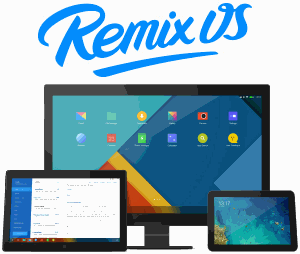 How to install Remix OS 2.0 on PC?
Installing Remix OS 2.0 on your PC is not a hard job. All you need to have is a Computer running on Windows or Mac, minimum size of 8GB, and a USB drive. If you have these pre-requisites, you can install it on a USB drive.
You can download the developer version of the PC from here.
If I install Remix OS 2.0, will Windows be removed from your PC?
As we have mentioned above, Remix OS 2.0 installs on your USB flash drive. If you install it on your Windows PC, nothing would happen. Installing Remix OS will not delete Windows from your PC. Nothing would be changed on your Windows installation.
Which Windows version assists Remix OS 2.0?
No specific Windows version is required to run Remix OS 2.0. Whether it is the oldest Windows version, you can install Remix on it. All you will have to do is to run the Remix Install tool to shift the OS from a Windows PC to USB Flash drive.
Which Android version is supported by Remix OS 2.0?
The Remix is based on the Android Lollipop, 5.1.1 initially. The upgrades would be announced to Lollipop soon for the better support of Remix. Also, the Remix OS 2.0 for PC does not have a pre-installed Play Store. If you want to enjoy Play Store, than you can sideload it too.
However, the Remix Mini comes with a pre-installed Play Store for PCs.
What are the requirements for installing it on PC?
There are not much requirements for installing and running Remix OS on your Computer. But you have to make it sure that you have at least 64-bit powered CPU. Apart from it, you don't need anything specific. A 1GB RAM would also be sufficient to run Remix well on your PC.
How is the new OS any different from mainstream Android OS?
Most of the potential users have been asking the same question before taking the decision of downloading it or not. It must be kept in mind that the Remix OS 2.0 is based on Android OS. Therefore, the main functions and the design are based on Android, too.
However, with little subtle changes here and there and the addition of tweaks Remix OS 2.0 is more powerful than the other standard Android versions, available now. Some beneficial features like opening different windows at once and running it on your computer instead of a Smartphone is what gives the weightage to this new OS.
Is Remix better than other OS?
Remix OS 2.0 is an Android based and the environment is very specific and limited. It is better than the other Android perks we use today, but still lags behind from the Windows and Chrome OS.  It does not offer much functions yet.
Why is the storage less in USB drive when its capacity is not limited?
The storage of the USB drive becomes less when you install OS on a USB drive and switch it to the persistence mode. In order to avoid the capacity wastage, keep it on your mind that the USB drive should be in a FAT32 mode only.
When the mode is not switched to FAT32, you cannot store a file larger than 4GB. Moreover, the persistence file that will be created at the time of install will be around 4GB in the size.
Is there a pre-installed file manager on Remix OS 2.0?
The answer is yes, it comes with a pre-installed file manager. The file manager allows you to manage all the files you want. You can handle your data, it sorts out your data in different categories without any order by you.
Can Remix OS 2.0 install on an External HDD?
External HDD are better in speed if compared to the USB flash drives. However, installing Remix 2.0 directly to the drive is not possible. But there is no need to worry; you can format the HDD to the format FAT32.
Most of the people want to switch to the External HDD in order to increase the storage capacity. But no matter, if you have USB drive or HDD, the maximum space designated would remain 3.9 GB.
Can I install Remix OS 2.0 if my PC has no USB 3.0 Slots?
Yes, it doesn't matter. You can easily install Remix OS 2.0 on your USB flash drive. However, it is preferred to use USB 3.0, because it is faster than 2.0. It can hang your PC and can give you slow speed.
But, if you have an old PC and it does not support USB 3.0 than you can also install Remix on USB 2.0 while keeping your fingers crossed.
Are there specific OS' on which I can install Remix?
As Remix OS is in its initial stages, there are not much diversified options available yet. You can successfully install it on Mac OS X and Windows, for now.
My BIOS does not have a Legacy Mode? Will Remix OS work?
No, the OS won't work if your BIOS are not tuned to the Legacy mode. You need to have a mandatory Legacy BIOS support on your motherboard.
However, Remix has promised that the support would be coming in the future soon. People who have UEFI BIOS can expect to use Remix in the coming months or years.
How can I uninstall Remix OS 2.0 from my computer?
In case, Remix OS 2.0 is not per your taste and choice or you do not like using it, it can easily be uninstalled too. Know that, Remix is not installed to your primary hard drive but it is stored on USB drive. If there is a need to uninstall Remix, remove your USB drive from the computer and boot into Windows.
After booting successfully, connect the drive again and format all the contents of the USB drive. This is all you need to do. You have uninstalled Remix from your drive and system.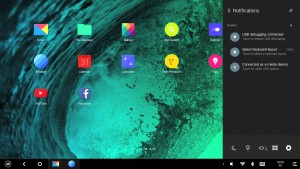 These were the important questions which arise on the minds of the users regarding Remix 2.0 frequently. The OS is a new one and the first attempt by the Android too. In those terms, it is amazing and won't give you issues. There are number of improvements which need to be done soon. But there is no harm in option for Remix OS 2.0 if you want. If you still have any questions remaining, jump into the comments section and write your heart out!
MobileSiri.com is a participant in the Amazon Services LLC Associates Program, an affiliate advertising program designed to provide a means for sites to earn advertising fees by advertising and linking to Amazon.com. Read about our Affiliates Disclosure Policy
here
. Amazon and the Amazon logo are trademarks of Amazon.com, Inc. or its affiliates.