The official Facebook app was recently confirmed as one of the major battery draining apps on Android devices, and now the same is witnessed with its iOS version. According to a recent test carried out by The Guardian, the iOS version of Facebook app was found draining battery juice even when not in use.
According to the test results after removing the official Facebook app and switching to mobile site the battery performance improved by 15 percent. The difference is however higher on the Android devices where 20 percent improvement was witnessed after removing the app.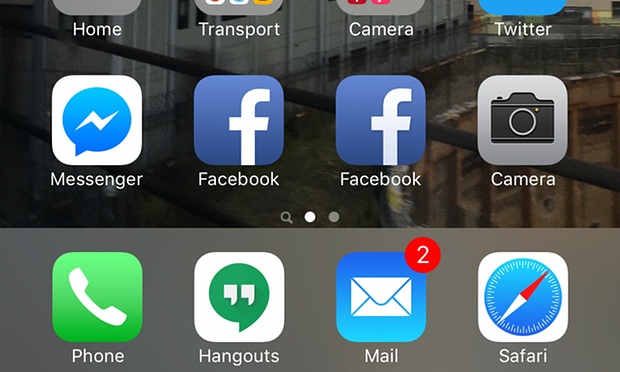 Though for most of the smartphone users Facebook app is a must have but with other alternatives available it is a considerable option to sacrifice the official app especially if battery life is your preference. And if you are battery conscious user then it becomes quite viable option for you to get rid of battery issues on your iPhone at the first place.
The issue with Facebook app is however nothing new as its developers discovered the issue being reported back in 2013. Facebook officials also admitted the issue in 2015 with promises for certain remedial updates. But unfortunately, the updates failed to address the battery draining issue of the Facebook app.
With no improvement in battery juice consumption of Facebook app, the only working solution seems to be deleting the app entirely. After deleting the app, the iPhone users can use the Facebook Web within Safari. The Web app is also good that gives you the complete experience of the official app. However, there are some handy functions like 'Share to' that will not be available to use.
By deleting the Facebook app you will not only get battery improvement but also it releases a fair lump of device storage space. The Facebook app is 100MB when downloaded which goes too far after it builds up cache and runs multiple other linked features.
MobileSiri.com is a participant in the Amazon Services LLC Associates Program, an affiliate advertising program designed to provide a means for sites to earn advertising fees by advertising and linking to Amazon.com. Read about our Affiliates Disclosure Policy
here
. Amazon and the Amazon logo are trademarks of Amazon.com, Inc. or its affiliates.