The Samsung Galaxy A series (2016) has the longest battery life among the phones in the market. It was revealed when the Samsung Galaxy A7 (2016) and Galaxy A5 (2016) were tested for battery life with results showing both devices as the longest lasting phones ever. Samsung is set to bring the upgraded Galaxy A7 (2016) with 3,300mAh battery and the Galaxy A5 (2016) with 2,900mAh battery. Besides the battery powers, the upgraded the Galaxy A series devices are optimized for an identical battery life.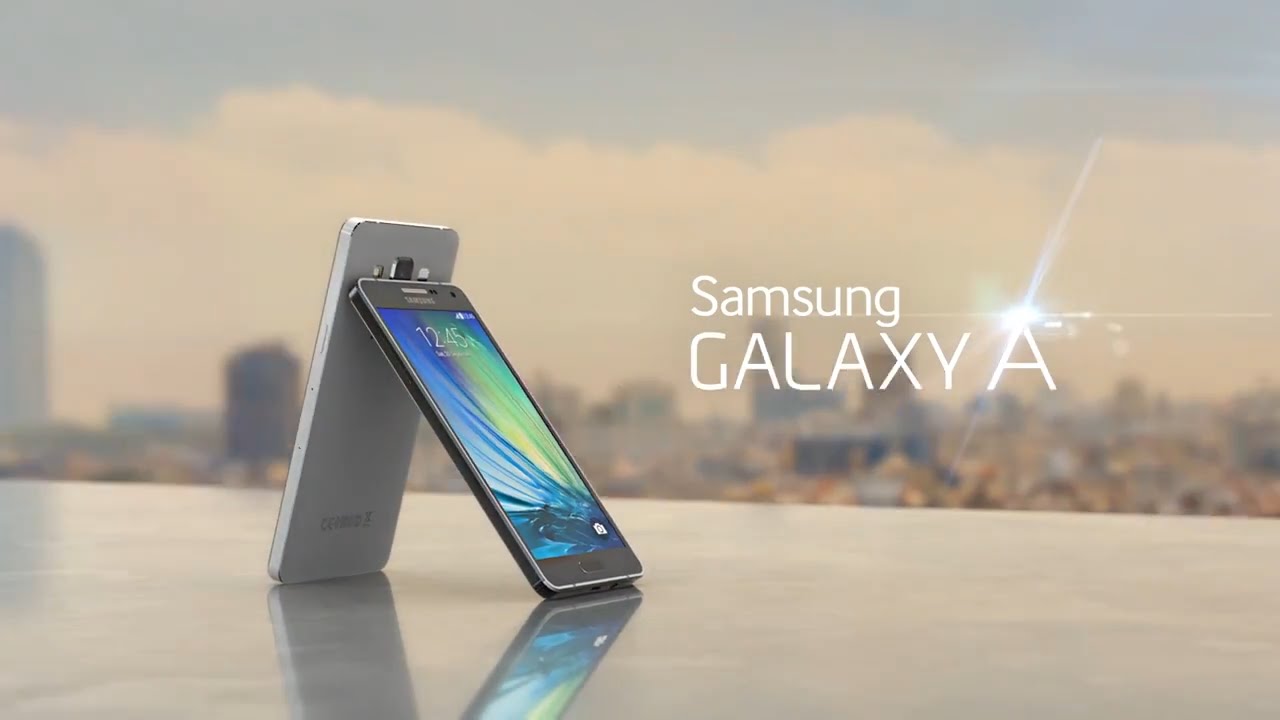 Samsung is going to upgrade both Galaxy A7 and Galaxy A5 for this year with improvements in the key areas. Among the duo, the Galaxy A7 (2016) is the larger phablet with 5.5-inch Super AMOLED display. It is powered by Samsung's Exynos 7 chipset. The Galaxy A5 (2016) on the other hand is the standard size device with slightly smaller 5.2-inch display and equal internal specs. Both devices have same camera features with 13-megapixels and f1/.9 lenses.
Going through a deep battery life test, conducted by PhoneArena, both Galaxy A7 (2016) and Galaxy A5 (2016) emerged triumphant with a score that beats the most powerful smartphones. According to the details both devices with identical battery performance last for 10 hours after running neck to neck in all tests. This score stands higher than the Galaxy Note 5 and iPhone 6s Plus. Both popular and powerful devices have been tested with score of 9 hour and 11 minutes.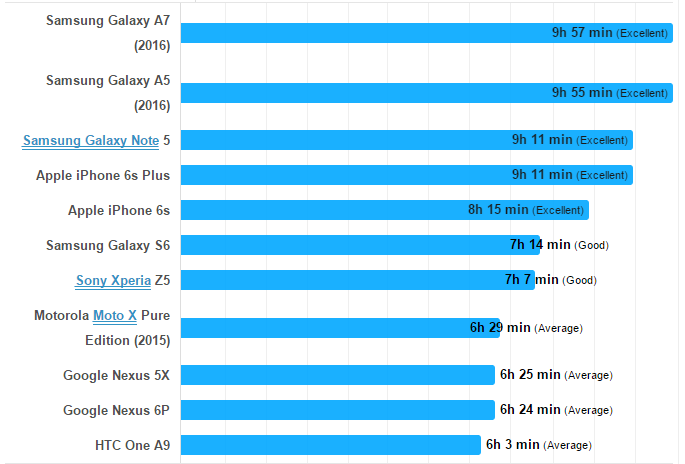 The battery life of Galaxy A7 (2016) and Galaxy A5 (2016) was measured by running a custom web-script. The web-script was designed to replicate the real-life power consumption on the devices. Also the brightness of both devices was set at 200-nits which is the comfortable level for indoor use.
Both Galaxy A7 (2016) and Galaxy A5 (2016) come with Samsung's fast charging and other upgraded features. With this level of battery life, you will be able to run both devices with heavy features and no battery issues at all.
MobileSiri.com is a participant in the Amazon Services LLC Associates Program, an affiliate advertising program designed to provide a means for sites to earn advertising fees by advertising and linking to Amazon.com. Read about our Affiliates Disclosure Policy
here
. Amazon and the Amazon logo are trademarks of Amazon.com, Inc. or its affiliates.