Finding it hard to differentiate between SmartDesk 2 Home Office and SmartDesk 2 Premium? In the comprehensive analysis below, we tell you all there is to know about both editions, from their similarities to their differences. Learn more below.
Working on a sofa with a laptop on the lap is common among many people, but let's face it: It isn't entirely problem-free. Before you know it, you'll feel your discs are slipping out of place.

If you are lying on the carpet on your belly with your laptop before you won't make things easier. The continuous shifting and strain on your back will make working a headache.
The best solution is investing in a smart desk.

Never heard of it? Well, you'll learn all you need to know about it in the smart desk 2 review
below.

The SmartDesk from Autonomous is a reliable desk that's made of SPCC steel. Its adjustable thanks to the black buttons on its right side. It also has a huge soft desktop, two back holes for wire organization, and a wire that fits into the wall.

It's available in two versions: The SmartDesk 2 Home Office and SmartDesk 2 Premium.

From a distance, the versions look pretty similar. Upon further inspection (and usage), however, you'll realize that there are a couple of factors that tell them apart
SmartDesk 2 Home Office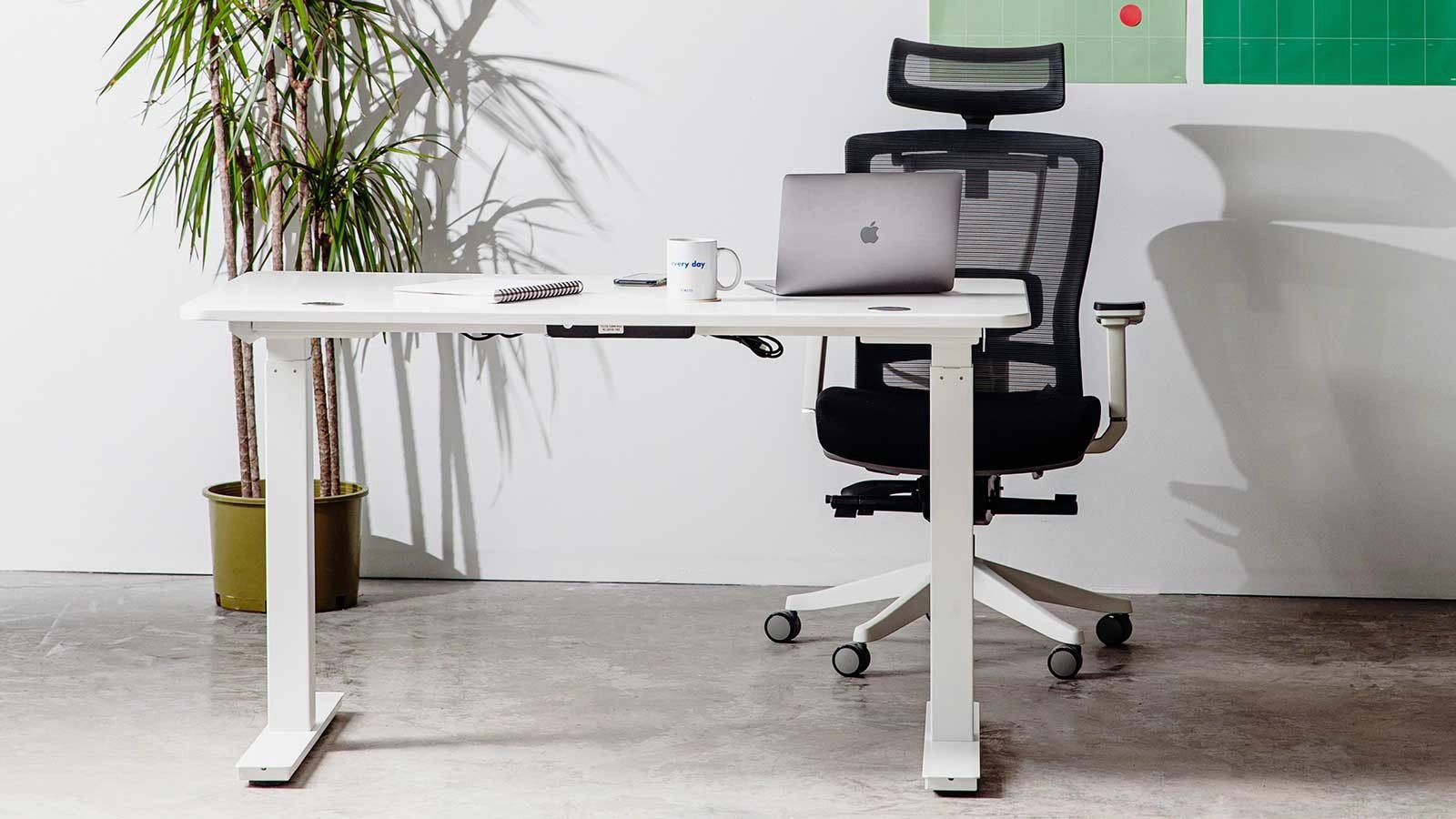 The SmartDesk 2- Home Office is available in a white or black frame with at least five top
finishes in several sizes; XL and classic.
Colors It's Available In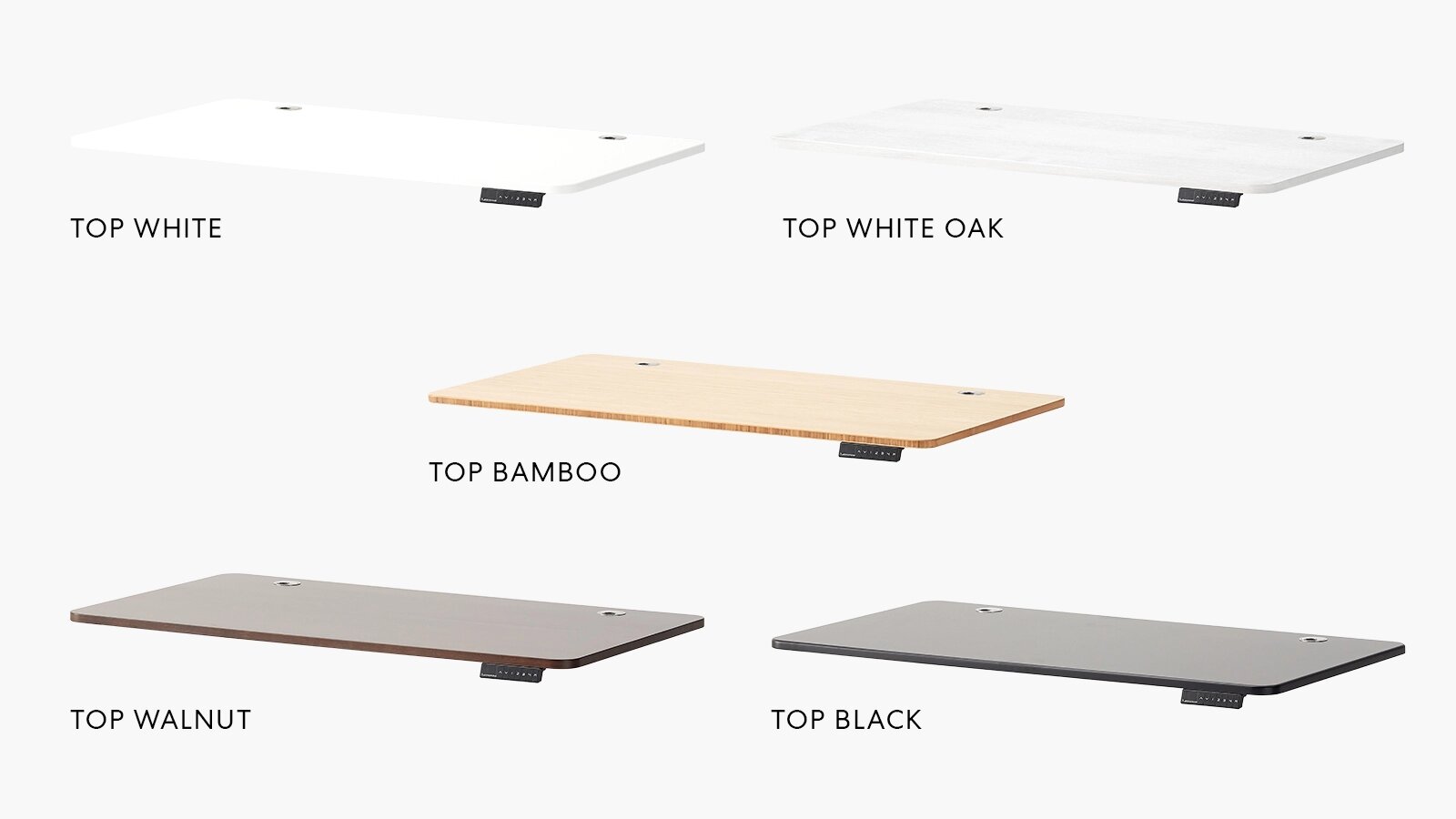 The Home Office is available in five colors: Walnut, Black, White, Bamboo, and Light Oak.

In this smart desk 2 reviews, you'll learn that these hues can be matched and mixed with three
base colors. For the base, you get black, white, or grey options. For the top, you receive bamboo, black, walnut, white oak, and white.
All prices are similar despite the color differences except for the bamboo that's $50 more. If
you opt for the bamboo alternative, please note that it isn't available in the XL size.
Minimum and Maximum Height
SmartDesk Home Office raises from a minimum height of 29.5 inches to a maximum height
of 48.4 inches in a whopping 15 seconds. And- get this- you can fine-tune the size to any
tenth of an inch addition in between.
The movement is soft and quick. Plus, the motor is impressively quiet, earning a 45dB noise
measurement rating.
Point to note: SmartDesk Home Office has 2 segments on each leg. These segments allow it
to achieve the above height range.
Desktop Versions

In this autonomous standing desk review, you understand that Autonomous provides 2
materials for the SmartDesk Home Office alternative: The Natural bamboo option and the
high-quality MDF.
Should you choose to go with the MDF, you get all the color selections except bamboo.
The materials give your desktop an elegant, smooth, and sophisticated feel and don't retain stains for long. Regardless of the spill, you get a clean desktop with just one wipe.
What's more, the desktop has an attractive matte finish that makes them highly durable and
resistant to scratch.
Desktop Dimensions

As stated earlier in this autonomous.ai desk review, the SmartDesk Home Office is available
in two sizes: The XL and the classic.
The XL variety is bigger and has a length of 70.5 inches, a height of an inch, and a width of
30 inches.
The classic top measures 53 inches in length, is 1 inch high and is 29 inches wide.
This autonomous smartdesk 2 review also gives you the pros of the desk for you to have a
better idea of the product:
It is cost-effective
It is sturdy-looking and impressive-looking at the same time
It can handle at least 220 lbs, or 100 kg, of desktop stuff
Assembly time is short, approximately 15-30 minutes.
It has cable ties along to hinder having wires dangle from beneath the desk. The links
stick the cable onto the bottom area of the desktop.
It is easy to use.
The electric sit-stand characteristic is impressively quiet.
 The desk has a dual electric engine controlling the desk's frame. This frame raises your office
gear with zero rackets.
It uses very little power. Its control box is compatible with standard 110-120 volt
outlets.
Is the Smart Desk Home Office Safe?

Absolutely! That we can tell you without hesitation.

It has been independently confirmed as being strong and safe by the EMC, or electromagnetic Compatibility, and BIFMA, or the Business and Institutional Furniture Manufacturers Association.

The Electromagnetic Compatibility testing sees to it that electronic items work well without
causing any electromagnetic headaches.

The Business and Institutional Furniture Manufacturers Association encourages global safety
and performance levels for furniture items.

The desk also has rounded edges, which can really count in keeping your kids, pets, and even
you safe.
Warranty

The SmartDesk Home Office has a 1-year warranty for the top part and an incredible 5-year
warranty for the frame.

The product can be shipped worldwide, and if you're from the U.S., you enjoy a risk-free 30-
day trial. If you're a Canadian client, you also get a free-trial period of 15 days.
Cost

Considering its size and features, you can get this item at a worthwhile retail price of $479.

Prices may be higher depending on the accessories you include plus the store you buy your
desk from.
SmartDesk 2 Premium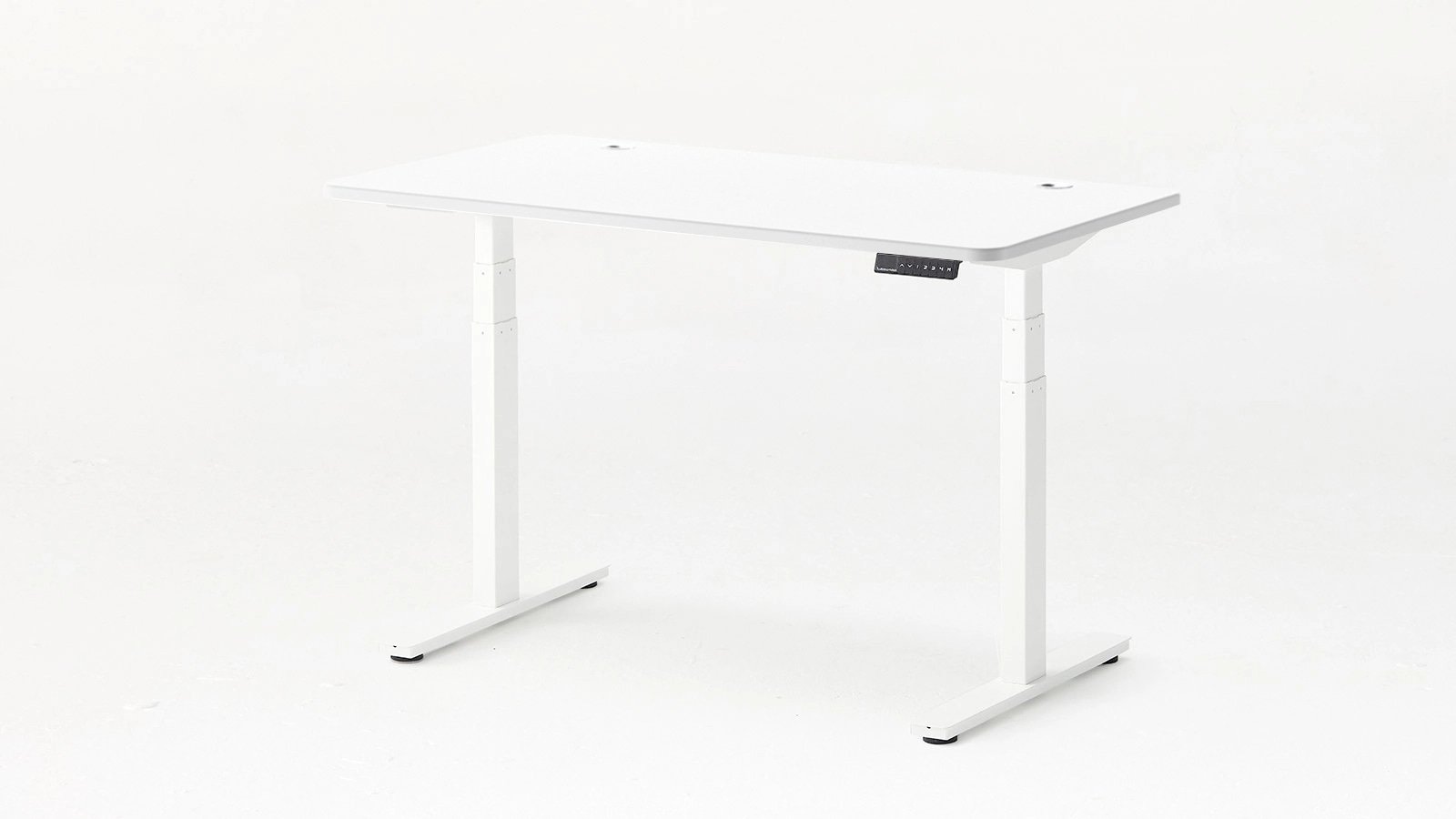 The SmartDesk 2 Premium is the perfect fit for you if you're very tall, very short, or have
more stuff to place on your desktop.
Minimum and Maximum Height

The frame is the biggest variation between the SmartDesk 2 Home Office and SmartDesk 2
Premium versions. In both varieties, the frame uses leg segments that interlock with one
another and push against each other to raise the desk to an adjustable height.

This smart desk 2 premium review gives you a full breakdown of the features. It has three
sections on each leg. This gives it a broader height range of approximately 26 inches
minimally and 52 inches maximum.
Does It Wobble?

Though the SmartDesk 2 doesn't wobble even on wonky floorboards thanks to the pads on
the legs that can be adjusted to be lower or higher for leveling, it tends to get slightly shaky if
you elevate it to maximum height. There's plenty of weight on the top of the desk, for
instance, a large monitor or desktop tower.

The solution, you ask? Simple. Minimize the weight you place on your SmartDesk 2
Premium. And keep the office desk height slightly lower than average to counteract the
shaking.
Desktop Versions

Like the Smart Desk 2 Home Office, the Smart Desk 2 Premium provides two materials: The
Natural bamboo option and the high-quality MDF.

Medium-density fiberboard, or MDF in short, is a durable type of wood widely known for
being used in building a standing desk.

MDF is difficult to flex or crack. It's also more cost-effective than solid wood and can be
effortlessly supplied, making it a more popular option.
Desktop Dimensions

The SmartDesk 2 Premium is also available in two sizes: The XL and the classic.

The XL variety is bigger and has a length of 70.5 inches, a height of an inch, and width of
30 inches.
The classic top measures 53 inches in length, is 1 inch high, and is 29 inches wide.
Additional Advantages
 
The perks and drawbacks of this variety are the same as for the SmartDesk 2 Home Office
option. Additional advantages are:
It provides more space for your stuff.
It can support 300 pounds, or 135 kgs, of desktop equipment
It requires very little care
It can be used by both very short and very tall people (duh!)
It's durable
Safety

The SmartDesk 2 Premium is 100% safe. Authoritative bodies BIFMA and EMC have put
their stamps of approval on the product.

As an extra security measure, each item is thoroughly tested before being released to the
public.
Warranty
Like the SmartDesk 2 Home Office, the Premium edition comes with a standard 1-year
warranty for the upper part. This covers a variety of issues stated on the fine print as well as
manufacturer defects.

As for the frame warranty, while the SmartDesk 2 Home Office provides a 5-year frame
warranty, the SmartDesk 2 Premium alternative gives a- wait for it- 7-YEAR WARRANTY!
Shipping and free trial periods are similar in both versions.
Cost

Autonomous put the height and warranty factors into consideration before awarding this
version a reasonable price of $599.
Accessories
To enjoy your SmartDesks better, consider purchasing an anti-fatigue standing mat and a
half-decent monitor arm.
Conclusion
The SmartDesk product is an ingenious and stress-free way to work from home.

Sure, both varieties of the product may have disadvantages, but they're negligible. And
besides, which product doesn't?

You work so hard and deserve the best reward for your hard work. The SmartDesk 2 Home
Office and SmartDesk 2 Premium are some worthy picks.

Don't just take our word for it in this smart desk 2 home office review. Or the tonnes of
positive testimonials from previous clients. Buy one today and experience the comfort
yourself!
MobileSiri.com is a participant in the Amazon Services LLC Associates Program, an affiliate advertising program designed to provide a means for sites to earn advertising fees by advertising and linking to Amazon.com. Read about our Affiliates Disclosure Policy
here
. Amazon and the Amazon logo are trademarks of Amazon.com, Inc. or its affiliates.