February is set to see a number of announcements about the much anticipated devices in the smartphone market. Though some of the smartphone vendors like Samsung have their own special days, but on a larger scale we have the MWC 2016 schedule for February 22. At the MWC, Sony is also reported to have its Xperia C6 lined up for unveiling.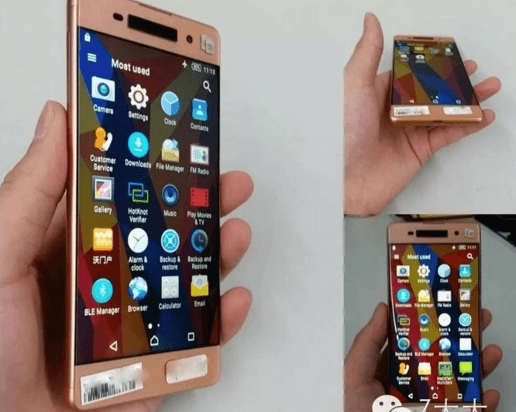 According to the details Sony is going to host a press conference at the MWC 2016 to announce its new devices. Sony has refrained from discussing the upcoming devices officially. But reports are suggesting the Xperia C6 to be the next on the chart for an expected announcement at the MWC 2016.
Without any official declaration there have been some reports about Sony's plans with its upcoming Xperia C6. The upcoming Xperia C6 device was leaked out earlier this month in alleged photos. Now we got some new renders of the Xperia C6 which are claimed to be factory schematics. The photos were leaked out on social media thru user with a degree of reliability. Thus we can take the renders solid enough to envision the upcoming Xperia C6.
Looking at the alleged Xperia C6 schematics we can note down a number of resemblance with the Xperia C5 Ultra which was launched last year. As it seems to be the case, the upcoming Xperia C6 will be an upgraded model over the concept of the Xperia C5 Ultra.
The Sony Xperia C5 Ultra was launched as a 6-inch mid-range device with resolution of 1080pixels and a nearly bezel free design. Though the current leaks are not certain about the display size but it seems to be much smaller than the Xperia C5 Ultra. From the older reports we know that the upcoming Xperia C6 will be powered by MediaTek Helio P10 chipset. Considering the chipset selection, it would be another addition in the mid-range.
MobileSiri.com is a participant in the Amazon Services LLC Associates Program, an affiliate advertising program designed to provide a means for sites to earn advertising fees by advertising and linking to Amazon.com. Read about our Affiliates Disclosure Policy
here
. Amazon and the Amazon logo are trademarks of Amazon.com, Inc. or its affiliates.