The iPhone was designed to be as thin and light as possible. Yet, so many iPhone cases are bulky, oversized and take away the device's aesthetic. Sure, a hefty case means more protection and peace of mind, but at some point, they are functional overkill. If you're like most, you need a simple case that provides everyday protection while maintaining the iPhone's naturally slim profile.
That's where totallee comes in. This Southern Californian e-commerce company focuses on exclusively offering thin iPhone cases. Their modern, minimalistic approach means no bulk, no branding and no excessive features.
They currently offer 3 different models that range in material and thinness to suit your specific protection preferences. Let's have a look: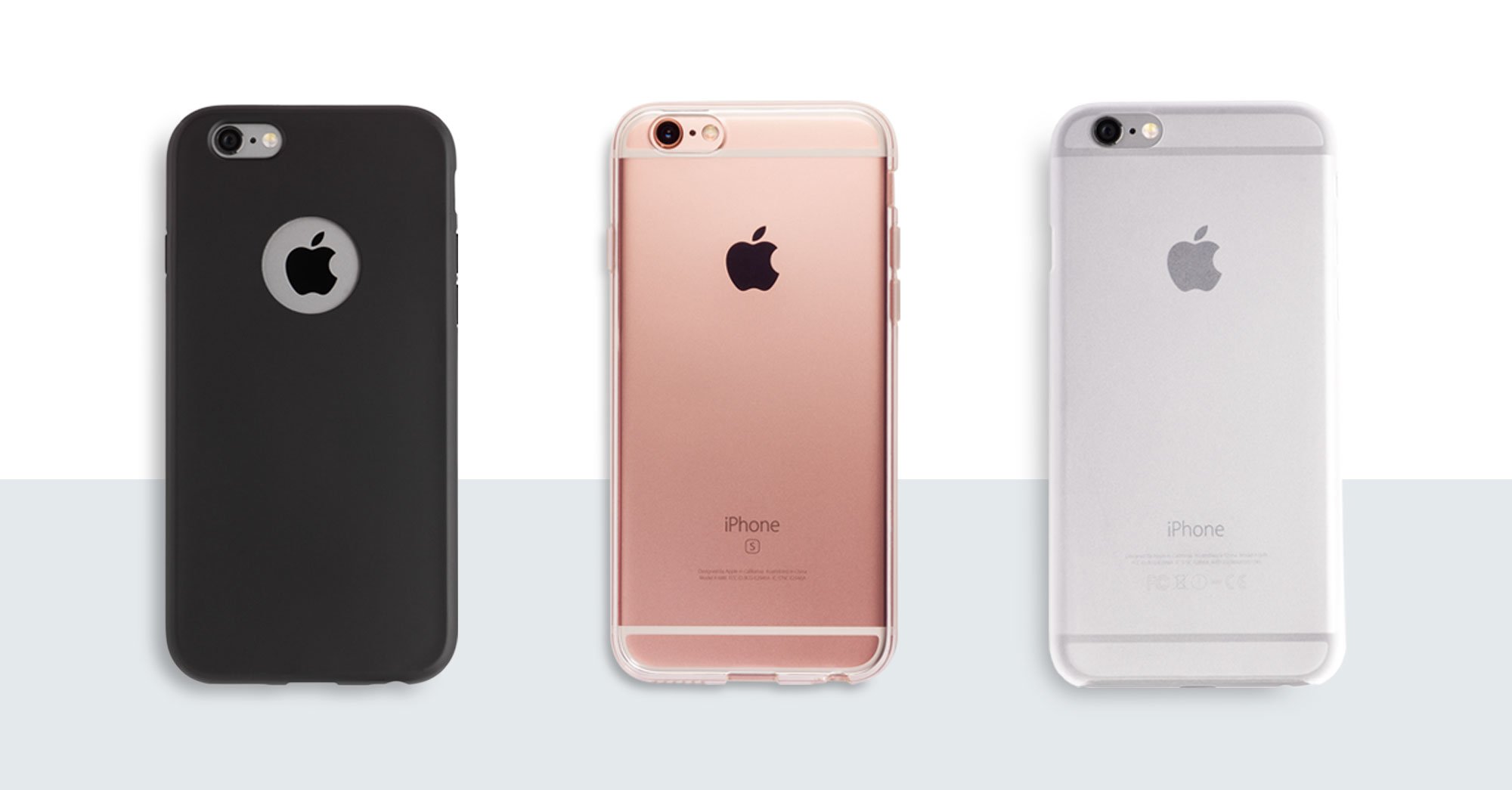 The Doberman .06" – ($19)
The Doberman is totallee's most protective iPhone case. Made from a matte black, semi-flexible TPU plastic, this case will protect your device from daily drops, bumps and scratches. The Doberman also features a raised front lip, which will preserve your screen when it's resting display down and protects your device from the dreaded front-facing drop. Despite its durability, its slim design and circular logo cutout keep your iPhone looking like, well, an iPhone.
The Spy .04" – ($19)
If you love the look of your iPhone and shudder at the thought of dressing it in any sort of protection, this case might change your opinion on the matter. As its name suggests, the Spy is a super thin and practically invisible iPhone case made from transparent TPU that you will hardly notice on your device. This case has a flexible, gummy texture and adds much-needed grip to your do-it- all device.
The Scarf .02" – ($19)
At a mere .02" thin and .01 oz light, this case is amongst the thinnest you can buy. The Scarf is made from a semi-transparent, polypropylene (PP) plastic with a brushed finish for added grip. This hard, yet moderately flexible material protects your iPhone from scratches and daily wear.
Available in white, grey, black, navy blue and burgundy. Still trying to fathom how thin .02" and light .01 oz really are? Well, it's about as thin as two poker cards and as light as a teaspoon of sugar (without the spoon).
All totallee orders include a personal touch: a hand-signed warranty card from the person who inspected and packed the shipment. They also back all products with their 90-day warranty policy and excellent customer service. If you're unhappy with your purchase for any reason, they will promptly offer a free replacement or full refund. All orders in the United States ship free!
You can explore more options at their website.
MobileSiri.com is a participant in the Amazon Services LLC Associates Program, an affiliate advertising program designed to provide a means for sites to earn advertising fees by advertising and linking to Amazon.com. Read about our Affiliates Disclosure Policy
here
. Amazon and the Amazon logo are trademarks of Amazon.com, Inc. or its affiliates.