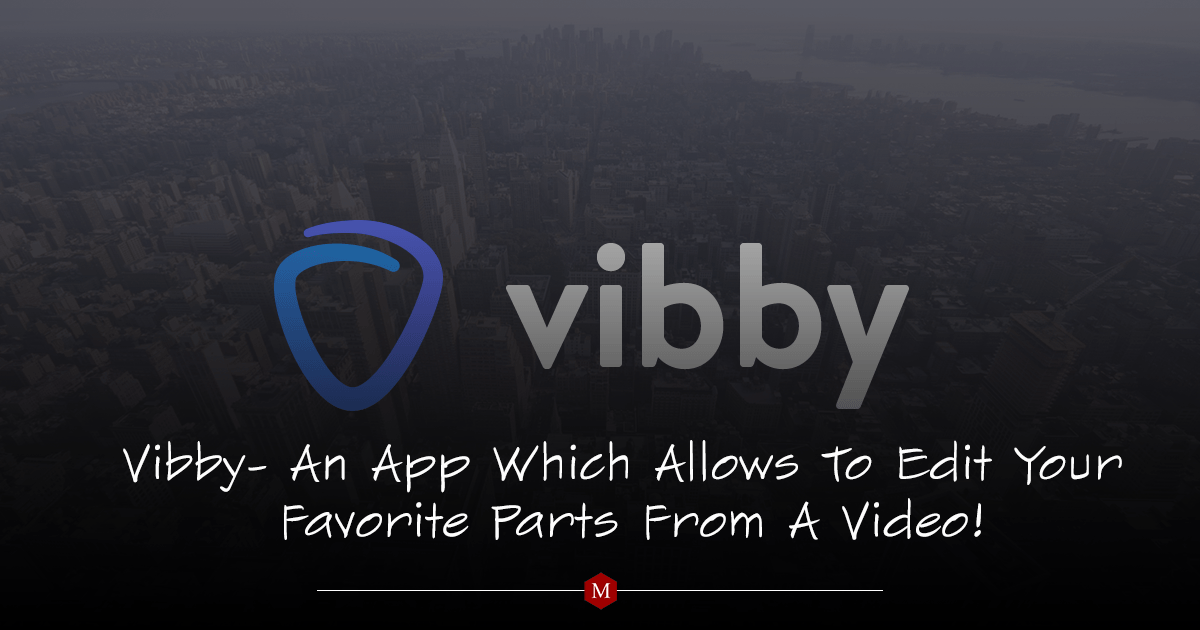 Are you one of those people who randomly search videos across the web? Or you are plain bored when you come across videos with dreadfully stretched minutes. Not only lengthy videos are worth watching for. Right? This is the mantra with which the "Vibby" has jumped into the Web-surfing scene.
Vibby has politely stood to some of ours' mind that some videos are not tolerable enough to watch in full length. Even if you don't agree, the tool does! If you are confused what Vibby is, here is your take. Vibby is a simple, easy-to-use Web-based video editing tool. The lightweight video editor lets you select the most worthy and enjoyable moments of any video quickly and then swiftly edit them to stay updated with your favorite part only.
Co-founder and CEO Ari Cohen in his statement noted that;
"Our vision is to build a platform that enables people to discover and share the moments that matter from any video [as they tend to] get lost in the noise too easily."
As for the usage, the app comes with a very subtle, simple, and catchy user interface. The interface allows the viewers to collect or highlight the relevant parts of the video in just three basic steps. What you have to do is to select the disturbing video you want to shorten, paste that link, and the eye-candy Vibby will allow you to edit the desired video in a matter of seconds.
What's more is that the tool will allow users to set a specific time limit for every highlight. The users can even comment on the highlighted video limit as to tell what makes it relevant and worth watching than the other moments which were unfortunately edited. Vibby application also allows users to tag others in the edited video if they want to show to highlight or some part of the video to a particular individual.
The most significant and important application of Vibby is that it permits the users to switch continuously between viewing a highlighted version or the full video. Just in case you want to add more seconds or want to drop some others' too!
Fortunately, Vibby has received positive vibes from the audience who listened regarding the idea, globally. But it is yet in a beta-testing phase. Furthermore, the application is only compatible with YouTube videos. However, we can expect support for other sites once the app is loading in our Smartphones.
MobileSiri.com is a participant in the Amazon Services LLC Associates Program, an affiliate advertising program designed to provide a means for sites to earn advertising fees by advertising and linking to Amazon.com. Read about our Affiliates Disclosure Policy
here
. Amazon and the Amazon logo are trademarks of Amazon.com, Inc. or its affiliates.