Apple Watch water resistance tests suggest that the Apple Watch can survive in the water far more than told to us by Apple.
Apple Watch has become another successful product by the Apple and soon after it hit the stores online it went out of stock. Not only Apple sold millions of the Apple Watch in a single day, the total number of the Apple watch sold surpassed the total number of Android wears sold in one year. Guess what happened? Apple Watch supply and demand disturbed significantly and now a lot of prospect Apple Watch buyers are waiting to see the 'Available' status for their favorite watch on the Apple Store. On the other hand those lucky guys who have got the Apple Watch are now doing experiments with it.
Apple Watch is scratch resistant and its sapphire screen cannot easily break. But Apple did not told us that the Apple Watch is water resistant. Apple claims that the Apple Watch has a resistance level of IPX-7, which means it can withstand with water splashes and the sweat that comes around your body. But the question that arises in the mind is how much amount of water splashes it can withhold?
Watch More: Apple Watch guided tour
To check out the water resistance somebody has to do something so in order to check that,guys at the tech blog DC rainmaker dived into the pool and went to the down to test if the Apple Watch is waterproofed or not and guess what? Apple Watch passed the test. You can watch the below videos to see Apple Watch water resistance tests.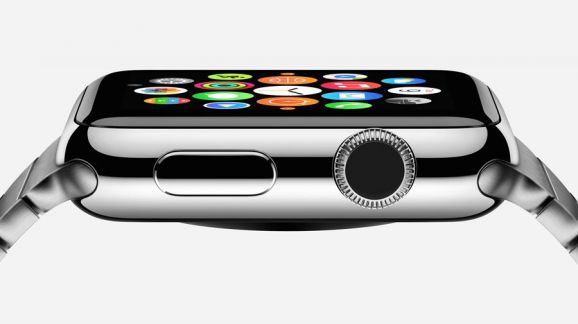 Well it's like the wrestling moto 'don't try this at your home' so while you are wearing an Apple Watch don't try to go down a swimming pool and drown the watch because God knows what happen next. But you don't have to fear about the splashes of water as it is safe from the splashes.
Some things that you must not do while wearing an apple watch which may affect the water resistance of the apple watch are as follows:
• Dropping Apple Watch or subjecting it to different effects.
• Submerging Apple Watch in water for drawn out stretches of time.
• Swimming or showering with Apple Watch.
• Exposing Apple Watch to pressurized water or high speed water, for instance, showering,
Water skiing, wake boarding, surfing, plane skiing, etc.
• Wearing Apple Watch in the sauna or steam room.
Enjoy the videos below and do tell us your thoughts in the comments section.
MobileSiri.com is a participant in the Amazon Services LLC Associates Program, an affiliate advertising program designed to provide a means for sites to earn advertising fees by advertising and linking to Amazon.com. Read about our Affiliates Disclosure Policy
here
. Amazon and the Amazon logo are trademarks of Amazon.com, Inc. or its affiliates.