Apple and Samsung both have been on the leading position in the smartphone market with their own specialties. Apple has its most expensive and impressive devices with its own complete environment which makes its devices extremely competent. But, Samsung emerged in the smartphone market with its open environment and vast range of smartphones which successfully became near to the alternate of Apple devices in the market.
Read More : Google Nexus 6 Vs Apple iPhone 6 Vs Galaxy Note 4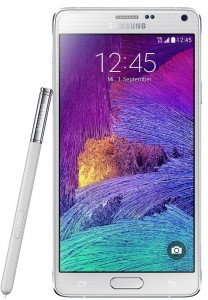 Here we are presenting a brief compassion between two big smartphones, Apple iPhone 6 Plus and Samsung Galaxy Note 4 Both Apple and Samsung score their share of market with their own specialties. Therefore, we have limited areas to compare. Yet considering these high end smartphones of the two rivals we can simply judge the best points on each of them.
The Display
First, considering the display we find the iPhone 6 Plus with a 5.5-inch IPS display with 1,920×1,080 pixel resolution and 401ppi pixel density. While the Note 4 features a 5.7-inch QHD Super AMOLED display which is 2,560×1,440pixels in resolution and 515 ppi in pixel density.
Processor, Battery and Memory
And moving to the internal specs we find iPhone 6 Plus having a dual-core Apple A8 chip clocked at 1.4GHz. With this processing power it got a PowerVR GX6450 GPU, 1GB of RAM and a 2,915 mAh battery. While the Galaxy Note 4 comes with a quad-core 2.7GHz Snapdragon 805 processor along with Adreno 420 GPU, 3GB of RAM and a 3,220 mAh battery.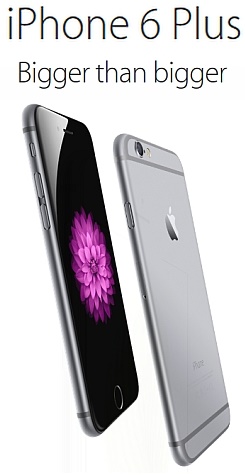 Considering these specs on paper we might award Samsung Galaxy Note 4 the best. These truly make the Galaxy Note 4 twice powerful than the iPhone 6 Plus in its specs. However, the user experience in the reality is a little different. Apple iPhone 6 Plus, apart from the calculation of these specs has its own strength of features which make it powerful in its user experience.
Camera Comparison
Similarly to the other specs the Galaxy Note 4 also features a 3.7-megapixel camera on its front and 16-megapixel on the rear. While on the iPhone 6 Plus we have just 1.2-megapixel on front and 8-megapixel on rear.
Both the iPhone 6 Plus and Samsung Galaxy Note 4 are the best products of their makers. However considering these points we can have a differentiating choice of both devices. One comes with more internal specs while the other is leading in its user experience.
Watch More : Google Nexus 6 Vs Samsung Galaxy Note 4 Durability Test
Watch this YouTube Video by DOM ESPOSITO and decide the best big screen phablet for you.
MobileSiri.com is a participant in the Amazon Services LLC Associates Program, an affiliate advertising program designed to provide a means for sites to earn advertising fees by advertising and linking to Amazon.com. Read about our Affiliates Disclosure Policy
here
. Amazon and the Amazon logo are trademarks of Amazon.com, Inc. or its affiliates.