While Apple fans are waiting for Apple Watch to launch, iOS Developers have already started developing apps for Application watch with the help of WatchKit released recently by Apple. And not only the developers are in the race of making apps but different trainers have also introduced courses on Apple Watch app development.

Read More :Apple Watch : The most profound gadget of 2015.
Earlier this week, Apple officially launched Apple Watch development kit naming it 'WatchKit'. Apple has revealed two different images showing screen size and resolution of Apple watch i.e 38mm watch with 272×340 and 42mm with 312×390 pixel resolutions.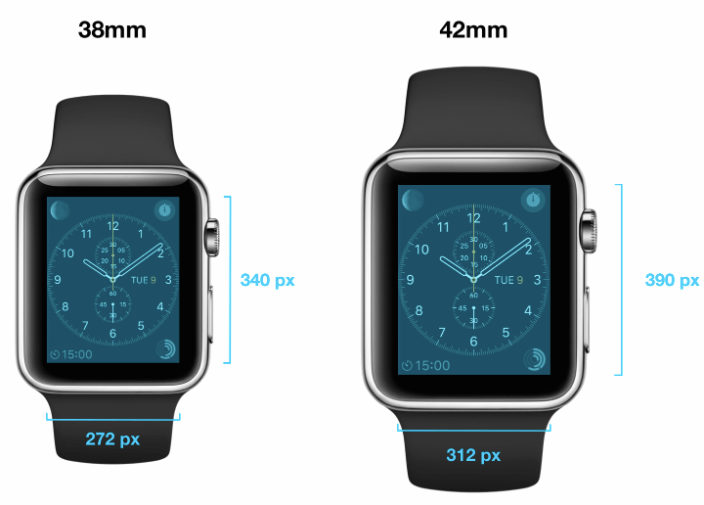 Apple in its Apple watch human interface guidelines sections has highlighted the Apple Watch focusing on 'Personal', 'Holistic' and 'lightweight ' themes. The other resources which Apple has shared on its website are WatchKit Programming Guide, WatchKit Framework Reference and Developer Forum.
If you want a quick overview of development in iOS for Apple watch applications, Nick Walter has introduced a free 50 minute video tutorial online for you. You can also signup for a full course for just $31 on Kickstarter saving upto 80% of original cost of the course.
Nick Walter is known for earning $66000 in one month for a similar course on making apps for iPhone. The Apple watch course will be started by the December this year giving a plenty of time to developers to design apps for Apple upcoming wearable gadgets. With the heading of 'An offer you can't pass up!', he writes,
The Class will teach you how to make apps for the brand new Apple Watch. I will walk you through how to make 4 different apps. If we reach our stretch goals, we will make 8 apps! Each app will teach you a different skill so that you can make your very own dream app.
You can watch the 50 minutes introductory video here to decide whether you should go for the full course or not.


While it is not clear about the exact release date of Apple Watch, it is predicted that the new wearable gadget backed by Apple will be available by Spring 2015.
MobileSiri.com is a participant in the Amazon Services LLC Associates Program, an affiliate advertising program designed to provide a means for sites to earn advertising fees by advertising and linking to Amazon.com. Read about our Affiliates Disclosure Policy
here
. Amazon and the Amazon logo are trademarks of Amazon.com, Inc. or its affiliates.