AirDroid 3 lets you control your Android phone or tablet from your desktop wirelessly
AirDroid 3 is a top application for Android fans to use their Android Phone on PC or Mac. In this busy world, 'stay connected' is a slogan which is falls in 'easier said than done' category. But AirDroid and other devices like Andy the Android and BlueStacks but AirDroid is the best application for the people who want to stay connected t0 their phones, while working on PC, without touching it.
Read More : Andy the Android : Run your Android apps on Mac or PC
You can use it for transferring files, pasting text , sending messages and other functions as well but the latest update is something real deal breaker and gives the edge to Airdroid over other applications. AirDroid 3 has now introduced a native desktop app for Mac and PC with better control over device and notification features.
The first version of Airdroid helped you connect with your Android device over a web browser but this update with desktop Application has opened a gate with giving almost 100% control to you from your Desktop screen over your phone. Now you can use your phone as 'one another screen' opened on your desktop with keyboard and Mouse.
Air Mirror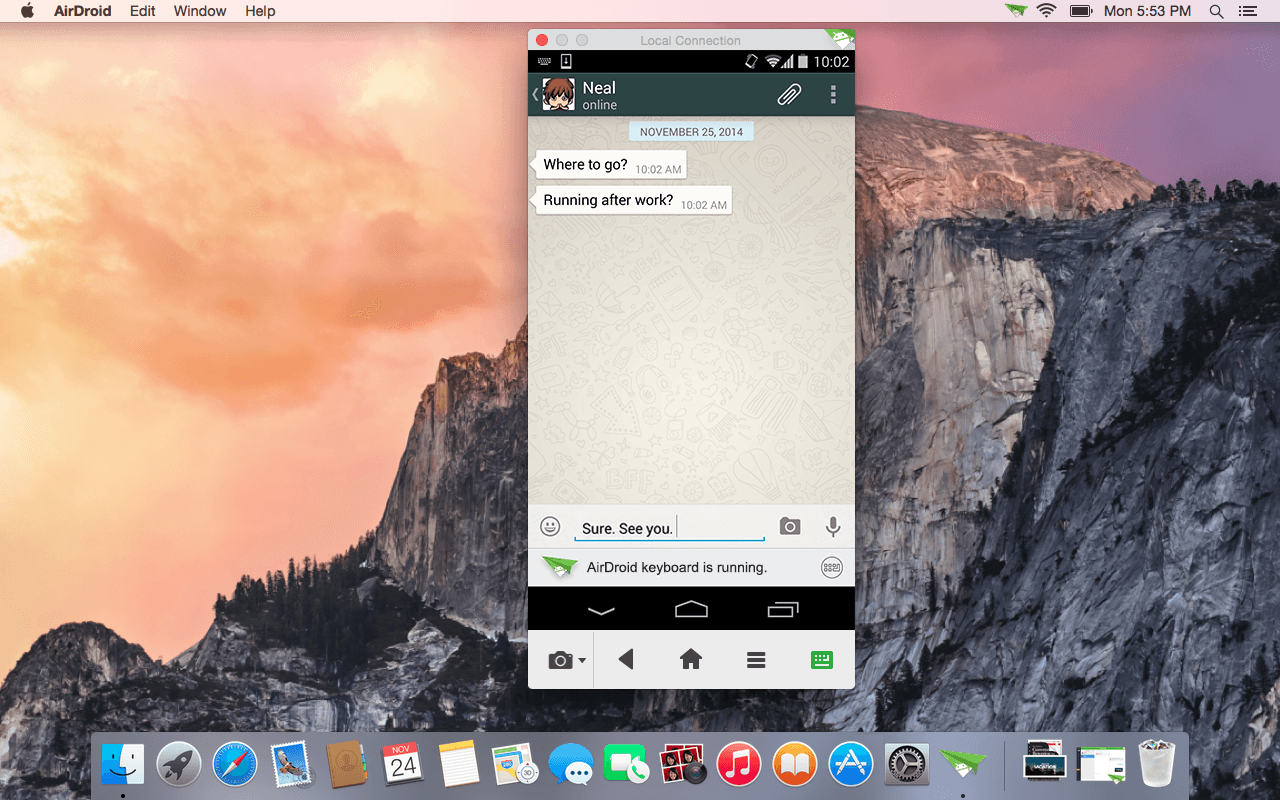 The super cool feature of AirMirror lets you see whole screen of your Android phone on your PC and you can use all the apps right from your computer screen. Guys always busy in using WhatsApp or SMS will find it most convenient. Unfortunately the AirMirror feature only works with rooted devices and is not yet available for Android 5.0 Lollipop.
Notification Mirror
The notification Mirror feature lets you get alerts, from different apps on your phone, on your PC or Mac. There is also a feature to exclude apps you don't want notifications for. You can send and receive SMS, and will get the notification of the incoming call on your desktop as well. You can accept/reject them or send the caller a message as well. But remember if you accept the call you will have to take it on your phone still and you cannot take it directly on your desktop.
File transfer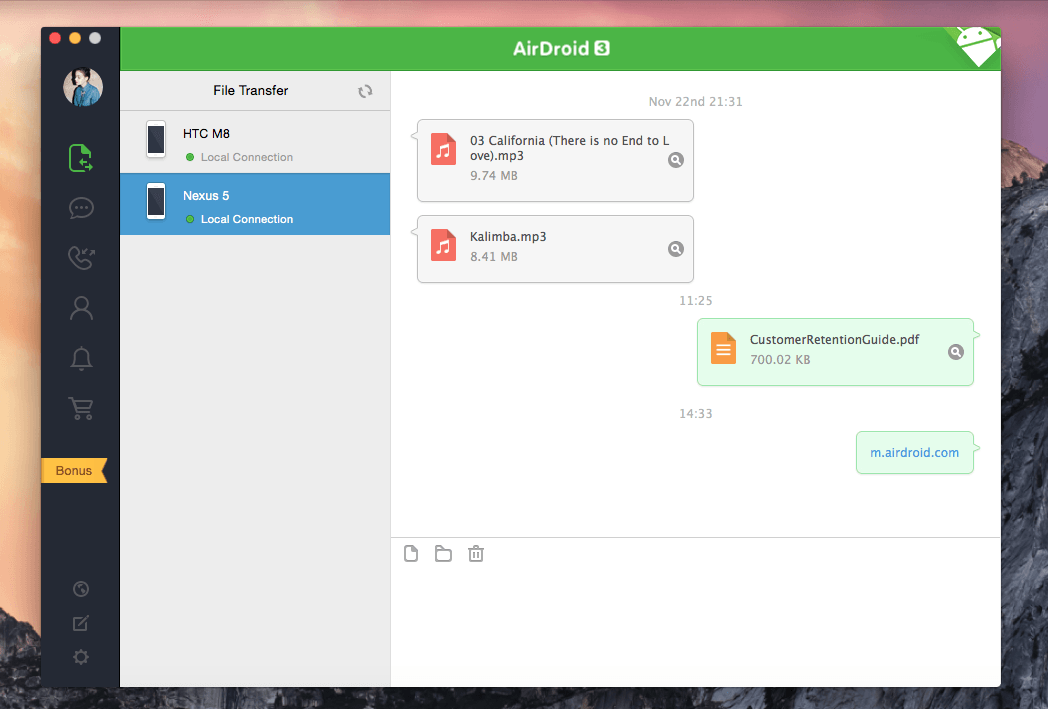 Another cool feature is of File transfer. Want to transfer songs, photos or anything else just use the drag and drop feature to copy to and from your Android device to your PC. This file transfer feature works very well if you want to transfer files between the Android devices.
Redesigned Interface and End to End Encryption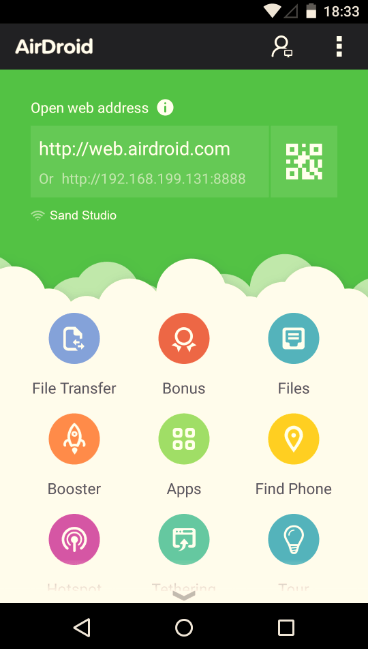 The AirDroid 3 update is not just limited to native desktop application. It has introduced some nice changes in the interface of the Android App as well. Its is more intuitive and is close to 'Android' look n feel.
One another major change is enabling end to end encryption E2EE for all data transmition between the AirDroid clients. E2EE makes it practically impossible for intruders, including the Spying Agencies (really ?), to read your data.
This update although is a major update for new desktop application despite there are some bug fixes for AirDroid Web as well. Using your Android Phone or tablet wirelessly on your computer screen has been made easier than ever in this AirDroid 3 update and it will certainly lead the App to the next level as well.
MobileSiri.com is a participant in the Amazon Services LLC Associates Program, an affiliate advertising program designed to provide a means for sites to earn advertising fees by advertising and linking to Amazon.com. Read about our Affiliates Disclosure Policy
here
. Amazon and the Amazon logo are trademarks of Amazon.com, Inc. or its affiliates.