Want some cool tips and tricks for getting the most out of your Amazon Echo? You've landed at just the right place. Amazon has been successfully adding innovative features to its Echo devices. If you want to get the most out of your Echo, below is the list of useful Amazon Echo tips and tricks that will help you to get what you are looking for.
1. Profiles for all family members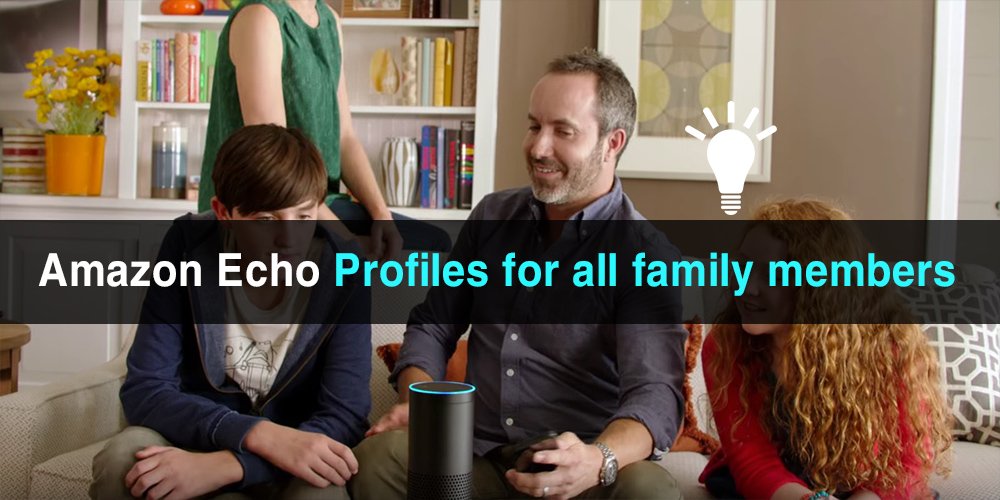 First of the Amazon Echo tips, is if there are people in your home who own Amazon accounts, you may add them to the Alexa household profile. With this feature, you can access your family members' content such as music or audiobooks. Also, you can manage the shared content. For this, go to settings, scroll down the page, and set your Household. The shared members need to download the Echo app and agree to join the Household.
To view which profile is being used, you can ask "Alexa, which profile is this." If you want to swap profiles, say "Alexa, change profiles." When you are adding members, it won't provide you with a separate to-do list. Despite this, it lets you share content libraries, and yes, keep in mind; that it does allow them to order things using your accounts.
Whereas inducing additional members won't give you separate to-do or shopping lists, it does allow you to share content libraries. Although it even allows them to use your primary account for ordering items.
Let the switch profile battles begin!
2. Mute or change – "Alexa" wake command
Have someone the name "Alexa" at your home, Echo will always listen to the word "Alexa." Whenever you say it, the Echo will listen and respond accordingly. If you want the device to turn silent completely and respond to none of the commands, not even accidentally; there is a mute button on the top of the Echo to mute Alexa. Pressing it will pop a red ring and Alexa will stay mute until you press the button again.
So if you don't want the Echo to wake up and answer on this, just press the mute button on the top of the speaker. To unmute it, press it again. If you don't want to mute or unmute time and again, you can rename the Alexa. Go to, Alexa app > settings > select your Echo > Wake Word and choose a new word from the list.
3. Controlling Amazon Echo via the browser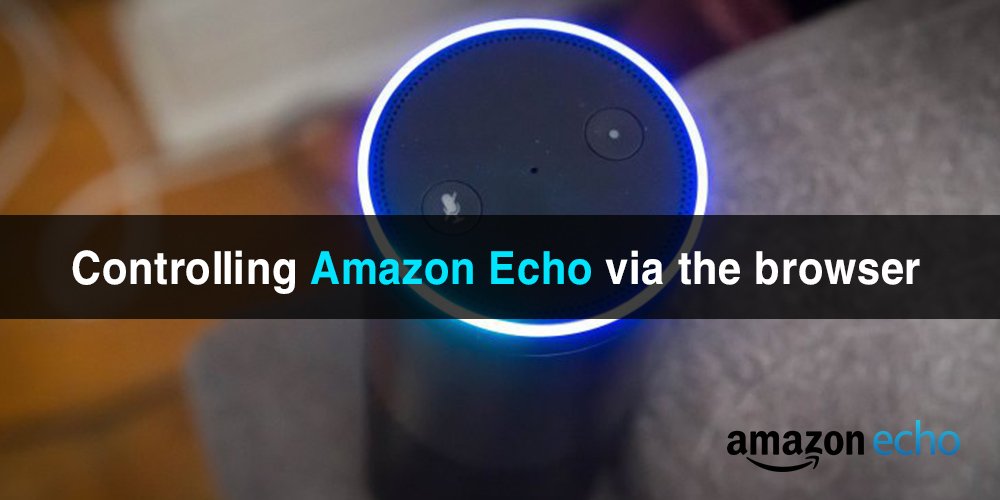 There are many ways through which you can control your Echo along with your shopping or to-do lists. The easiest way is through the Alexa app. The second alternative way is through the web. From the web, you can navigate to and log in to your Amazon account. To communicate with Alexa, click and hold on the microphone button and speak a command or ask a question. Alexa will respond just as it would if it is in front of you. Via the web, you can interact by visiting this site  http://echo.amazon.com, login, and regulate your device without even requiring a phone.
Alexa will be officially coming to smartphones by this year, but for now, you can access Alexa on your smartphone via Roger. On Android, there is also an Alexa app called Ubi.
4. Settle a confusion
If you and your friends or family are confused about where to go for dinner, or, you are unsure about where to go for vacation this year, here you can use Alexa for an exciting act. Say, " Flip a coin" to select between two possibilities.
5. Default music service changing
The Echo is capable of working with numerous music services, besides Amazon's own. If you pretty much use Spotify, go to the Alexa app > Settings > Music & Media. In this part, you will also find link music accounts and select the default. Afterward, when you ask Alexa to play a particular song, it will use Spotify instead of Amazon music. It changes the need to particularly "on Spotify" whenever you want to stream music. Instead, you will be just saying "on Amazon Music" when showing up a song to play it using Amazon's music service.
6. add skills to Alexa
There are several things that the Echo will do by default. At times, you need to enable a feature to get more out of it. In simple words, these are called skills. It is giving Alexa a particular set of information. In the Alexa app, move, to Skills, and you will find many compatible apps and features. For example, from here you can take control of your BMW or even have access to your Hive heating, via the connected app.
7. Controlling smart home devices
You can control several smart home devices with Alexa. When you say, "find my tools" or use the Alexa app to find and pair smart home appliances, you can ask Alexa to do various tasks such as "Turn on the thermostat" or "Dim the light to 50%". Additionally, you can also set up groups such as "house lights" that will turn on or off several lamps. Alexa efficiently works with many standard connected devices e.g. Philips Hue.
8. S0ftware Updates
Amazon Echo comes with a CPU and software that needs to be updated. Though the Echo searches for updates regularly, still if you want to force it to update, you can press the mute button and allow Echo to sit for a minimum of 30-minutes, and Amazon Echo will update itself.
9. 'Can you say that again?'
If you have missed one of Alexa's responses or you want her to repeat something. Say, "Alexa, say it again" or "Alexa, can you repeat this." Afterward, she will repeat as much as you need. Also, you can view the recent responses in the Home tab of the Alexa application. Likewise, you can listen to the recording that you have said to Alexa. This is certainly one great Amazon Echo tips, isn't it?
10. Dumping all of Amazon voice data
Every task or command you say to Alexa is recorded and uploaded to Amazon's servers immediately. If you don't want these hundreds of recordings moving around in the cloud, you can just remove them. Keep in mind that even deleting all these recordings, the new one will always be added when you speak to Alexa.
11. Solve quick math problems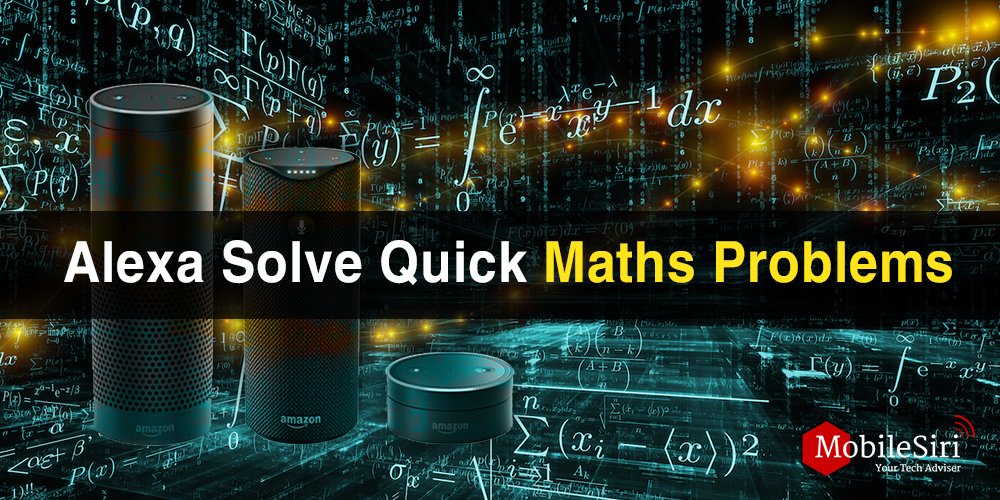 One of the most significant uses of Alexa is to control your smart home devices with voice commands instead of going through your phone and opening applications to perform a particular task. The other significant use of Alexa is quick calculations and conversions, especially while you are busy. You can convert measurements and can even solve mathematical equations e.g. say "Alexa, ten times 22".
12. Adding unsupported smart home devices
If you have multiple different smart home appliances, there might be a few that are not compatible with Alexa. The first thing you should do is to check whether there is an Alexa skill for that smart device. If you can't find one, check the online connection sites such as IFTTT to see if your device is supported. If yes, go to the site as it can significantly expand the usefulness of Alexa and let you perform several actions by just a single voice command. In this way, you can export your Alexa shopping or to-do lists to Apple reminders and much more.
13. Streaming audio using Bluetooth
Through Amazon Echo, you can enjoy Amazon Prime Music, Spotify, iHeartRadio, etc. You can even ask Alexa to read your Kindle books for you. But if you want to play Apple or Google play music, your music library, or any other that is not supported, you must pair the Alexa device to your PC or mobile using Bluetooth. After that, you can easily stream any audio as per your requirement through Echo, Dot, or Tap thus using it as a Bluetooth speaker.
14. Order anything from Amazon Prime
With Amazon Echo, you can now order limitless products by simply asking for them. Previously, you can only record things that you have purchased using Prime. But now you can order anything that is prime eligible such as apparel, jewelry, shoes, watches, Amazon Fresh, Amazon Prime Pantry, Amazon Prime, and many other items. It lets you even order a pizza or a ride from Uber.
15. Track your Amazon packages
If you have ordered something from Amazon with your Echo, you can even track those packages by asking," Alexa, where is my package" or "Alexa, please follow my order." Though the information provided to you by Alexa won't be detailed, it will tell you about the day when the package is expected to arrive. Currently, Amazon is working on an update to tell about which carriers the item was shipped to so you can better determine the time it will reach.
16. Switch on the wake-up sound
One of the convenient features of Alexa is that you do not need to wait for Alexa to light up after you have given the command "Alexa, turn on the lights" without pausing. At times, you might be away from Alexa's speaker and can't see whether she had heard your command. So, to receive an audible notification to know whether Alexa is listening, go to the Alexa app, open Settings, and toggle Wake up the sound. Also, enable the End of request music to have an audible confirmation that Alexa had successfully listened to your command.
17. Adding a Voice Remote
If you can't sit near your Alexa speaker all day long and still you want to easily control it from the bedroom while the speaker is in the living room, then consider an option of remote voice control for Amazon Echo. It is available at $30 and works well with both Amazon Echo and Dot. For this, you need to, pair the remote with the settings menu in the Alexa app so you can remotely communicate with your Echo from any place. Also, it connects using Bluetooth, but the range is limited.
18. The Exclusive Prime deals
Amazon always looks forward to showing its appreciation for its best customers. From time to time, it runs special offers that are reserved exclusively for Echo, Dot, and Tap customers. For example, the Echo Dot and Tap were initially available for only those who owned an Amazon Echo. Another recent instance is Prime Day where several deals are available for conventional Amazon Alexa devices. Any third-party Alexa devices and services are excluded from those deals.
19. Mount it on the wall
Lst on the list of Amazon Echo tips is that you have an innovative way to use the Echo efficiently by placing it in the common room at home, but if you can't manage to find a place you like fit your Amazon Echo or Dot, consider mounting on your wall. It won't only put the speaker closer to the wall as recommended, but will also get it away from other barriers and allow you to place it in a perfect place. Cool?
So there you go Amazon Echo tips and tricks. 
MobileSiri.com is a participant in the Amazon Services LLC Associates Program, an affiliate advertising program designed to provide a means for sites to earn advertising fees by advertising and linking to Amazon.com. Read about our Affiliates Disclosure Policy
here
. Amazon and the Amazon logo are trademarks of Amazon.com, Inc. or its affiliates.