Are you looking for the best case for your iPhone 7? You are at the right place. We have reviewed more than 100 iPhone 7 cases and shortlisted some 52 of them in different categories. So if you are looking for a normal shock-absorbing case or a military-grade case or if you are looking for a waterproof iPhone 7 case or a bumper case you will find some of the best cases on our long list.
Click below and Jump directly to the respective section here or keep scrolling down to find the best iPhone 7 Case for your needs.
Best Overall iPhone 7 Cases
There are plenty of cases available for iPhone 7, but one of the best cases for your money is Encased Ultra Thin Hybrid case to provide seamless protection to your iPhone 7. The completely redesigned SlimSheild Encased case has better strength with a minimalist design thus adding no extra bulk to your iPhone 7. The case is not only slim but is also shock and scratch resistant with the ability to let you use all features and buttons of your phone without any problem.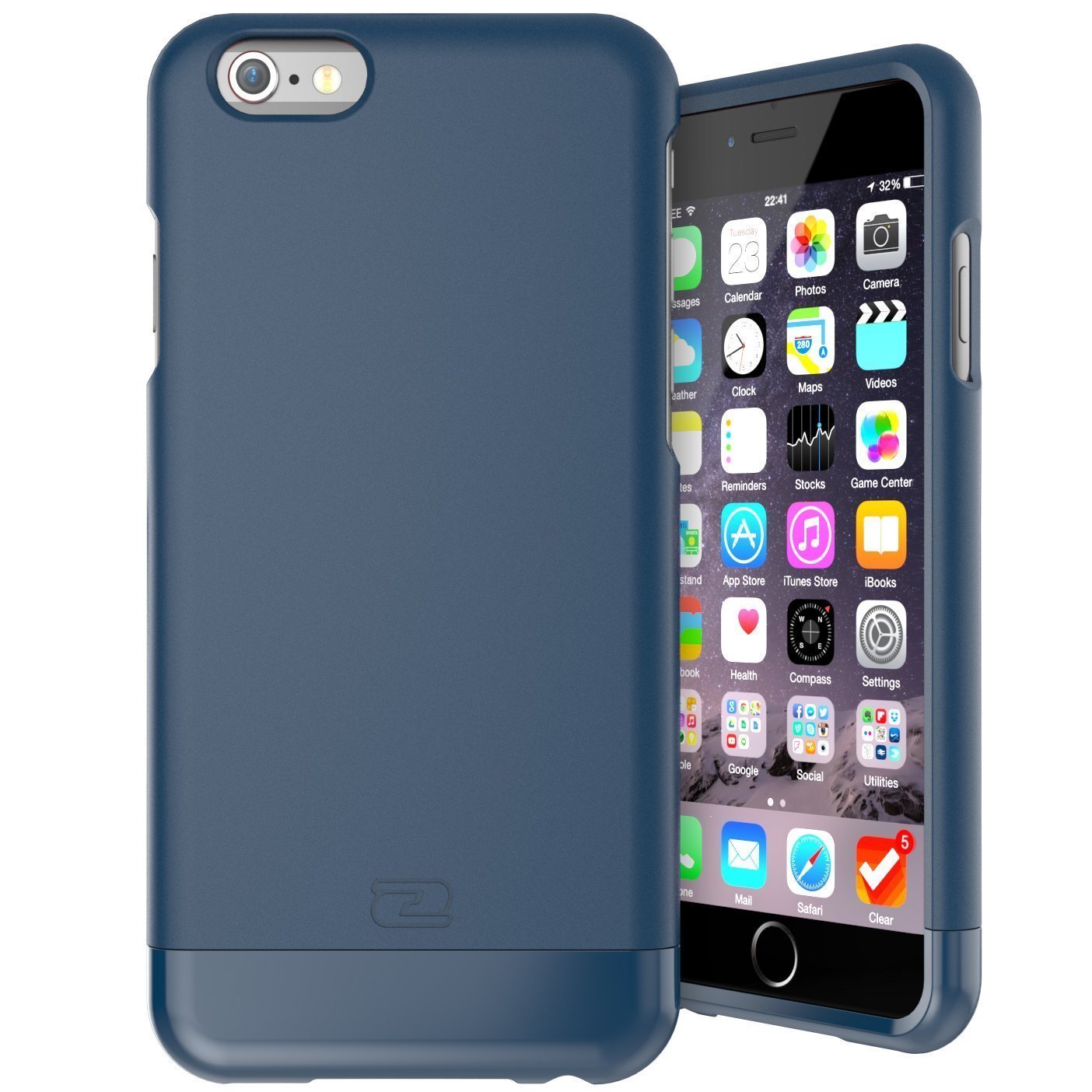 ---
The Incipio DualPro Shock Absorbing iPhone 7 Case is made with classic quality. The case features a scratch-resistant rigid polycarbonate outer shell that maintains the quality of the case. It comes with two layers of defense that provide military-grade drop protection. Moreover, the shock absorbing inner core protects the device from any bumps and drops. Incipio DualPro case has a soft touch finish and is made in perfect accordance to your new iPhone 7 to enhance its look and shield it.

---
OtterBox DEFENDER SERIES Case for iPhone 7 is among the best cases that offer more protection. The slimmer design along with appealing colors makes your new phone worth looking. The lighter weight case provides substantial protection against bumps and drops. Moreover, it is very easy to remove. It is constructed with both synthetic rubber and polycarbonate. Also, the edges are beveled and raised to prevent any screen damage in case you have dropped your phone. The striking design will surely enhance the look of your iPhone 7.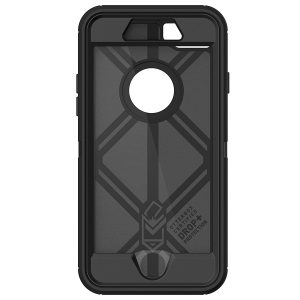 ---
Urban Armour iPhone 7 case features armor shell and impacts resistant soft core. It has a feather-light composite construction that makes it highly durable. The unique shape offers structural rigidity. Moreover, the soft rubberized screen provides 360-degree protection from scratches and graze. With the use of oversized tactile buttons, it becomes extremely convenient to access and use your phone. The Urban Armour iPhone 7 case meets military drop-test standards and is compatible with iPhone 7, 6s and 6.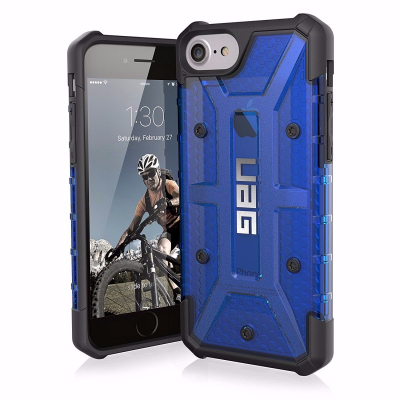 ---
Mophie iPhone 7 case comes in 9 different color combinations. It features magnetic plates in the back that allow modular components to pop on and off. The case offers you a choice of three accessories. The first one is a wallet that simply adds two card pockets. The Folia adds the third pocket and relocates the cards to the inside of a lid. Whereas the most significant is PowerStation Mini Plus, which is a 4000-milliamp hour battery pack. It includes a switch tip connector that allows users to switch between lighting and micro USB.

---
Caseology offers a dual layer parallax iPhone 7 case that features a TPU shell. It absorbs blows and keeps your hardware scratch free. The second layer of the case is a polycarbonate frame that fits perfectly around the edges of your phone. Moreover, the case covers the buttons with hard TPU so turning the volume up and down or silencing a call should not be a problem at all. Lastly, the back of TPU shell has a diamond pattern with a matte coating to offer you an extra grip.

---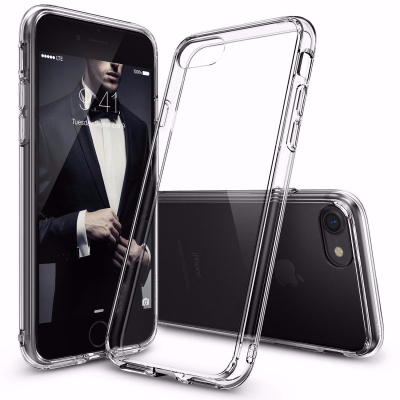 Ringke offers you an excellent fusion case. It has hard polycarbonate on the back with a flexible TPU around the edges that is the perfect way to provide reliable protection and keep your case minimalist. It fits snugly thus giving you total grip over your iPhone 7. The case does not have any shifting and wiggling. Give your iPhone a natural beauty with Ringke Fusion case.


---
UAG Plasma iPhone 7 case adds a statement in your personal style. A harder outer shell with a softer and flexible inner core make its interior. The fact absorbs falls and bumps and disperses the force across the whole phone. It is drop tested to meet military standards that make it more impact resistant. Moreover, the iPhone's buttons are all covered, and the case provides a tactile response. If you are looking for a rugged and reliable protection, then go for it.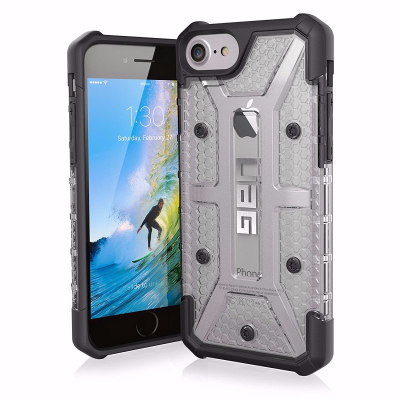 ---
The Maxboost Vibrance iPhone 7 case is lovely and slim. The inside of the case is made from silicone whereas the outside is polycarbonate. The case has shock absorbing property and evenly distributes the impact over the whole phone. Moreover, it has rounded and raised front bezel for an added protection of your iPhone screen. Grab this stylish case soon.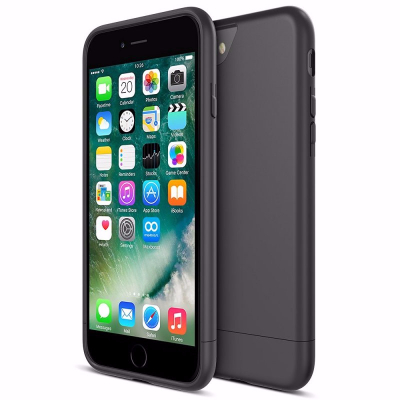 ---
Best iPhone 7 Leather Cases

The Verus Design Native Diary iPhone 7 Cases are made in a unique way with genuine brown leather. The case folds like a diary and features a magnetic snap button. It doubles as a wallet and on one side, you can secure your iPhone completely. Whereas on the other hand, you will find slots for credit cards and other business cards. This is an ideal case for professionals who travel a lot and can effectively save their pocket space with this iPhone case.

---
Sabato offers you a classic vintage black leather case that protectively covers your iPhone7. The leather used in the composition has a very clear and thick texture but not heavy at all. The case is sweat proof hence preventing any finger marks. Moreover, slots are made available for credit cards or other necessities. It comes in three different colors i.e. brown, blue and fuchsia and is perfect for busy travelers.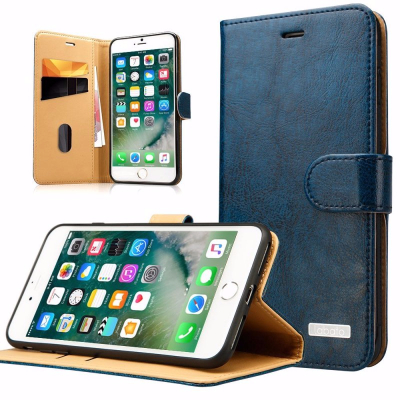 ---
FYY offer you a cool iPhone 7 case that protects your phone along with the credit cards. It is equipped with anti-RFID material to give you an added security. The case can block transmission of RFID signals within 10 feet. Moreover, it offers you a large capacity to hold cards and cash. Also, it doubles an easy to mount kickstand and thus an excellent choice for casual iPhone 7 users. The outstanding quality with a stylish look is a worth case to have.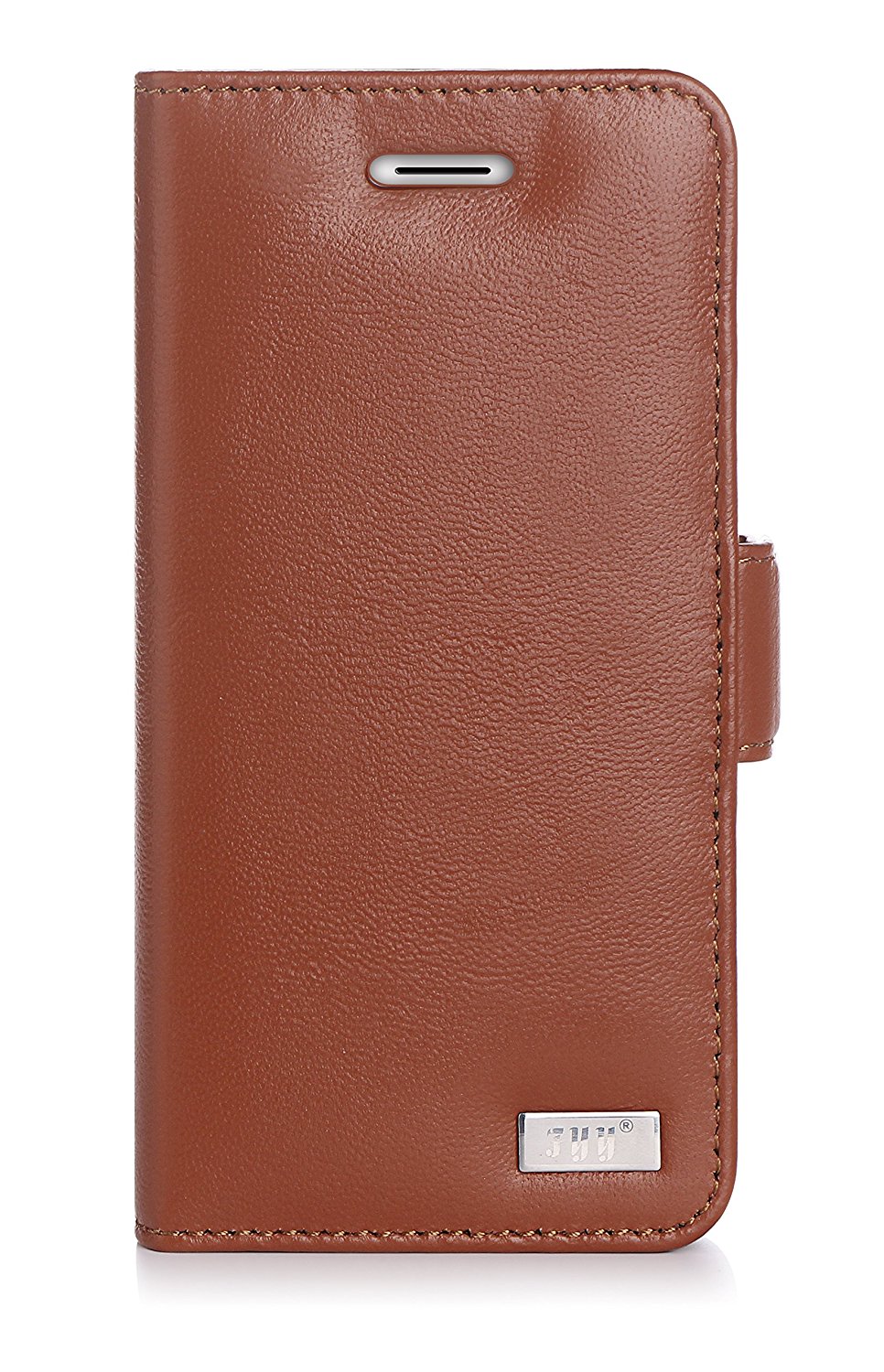 ---
iPulse Italian leather case is a nicely designed case with high tones. It offers you some slots inside for putting your essentials such as credit cards. It acts as a stand for iPhone 7. Also, you can conveniently fold the case to make your iPhone sit on any flat surface like a monitor. If you are fond of watching movies on your iPhone 7, then the iPulse Italian leather case is a perfect option for you.


---
Sena Lugano Wallet Leather Snap-on Case iPhone 7 offers you a protective leather style case for your iPhone 7. It is designed to withstand drops, store cards and much more along with giving your phone a new makeover. The case is made with rich heritage leather that conveniently provides you access to all the buttons and ports. The inside is made from soft, herringbone material. It features a shock absorbing property to keep your iPhone safe and functional.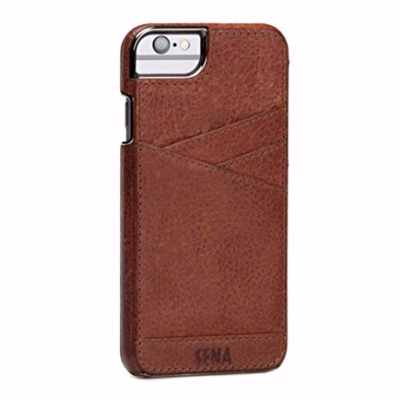 ---
The Apple's iPhone 7 case is made with microfiber lining to keep your phone protected and clean. It is designed to fit perfectly around the edges of your phone without making it over bulky for you. The leather case features aluminum buttons and easy access to all the ports. Moreover, it offers you a firm grip, so your expensive phone does not slip from your hand in any case. Lastly, it comes in a variety of classic colors.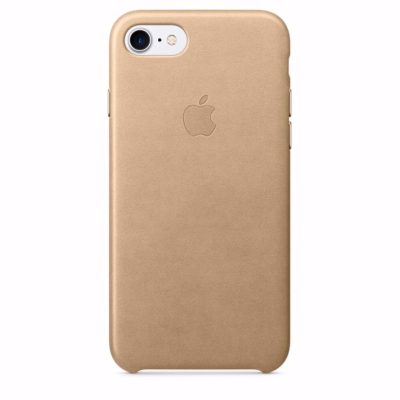 ---
High-quality leather goes into the making of this one. The case has a very sleek and stylish design. It comes with a double cardholder on the back and provides you full access to all the buttons and ports for easy charging and use.
ICARERCASEGenuine Leather case keeps your iPhone free from bulk. The soft microfiber lining protects your phone from scratches and dirt.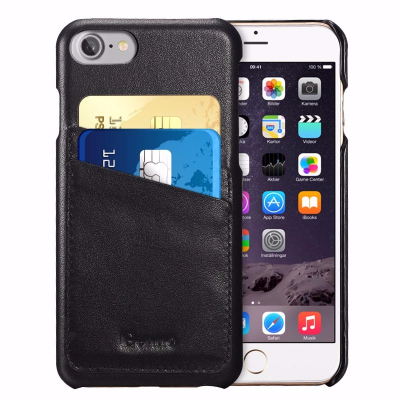 ---
Vaja offers you a very stylish and luxurious iPhone 7 case. The outside of the case consists of premium bridge leather with a natural luster that looks great over time. Whereas the inside comprises of super soft material to protect your phone from scratches actually, dirt and dust. Moreover, it comes with four corner protection with a slightly raised bezel to protect your iPhone screen. The leather case comes in some colors and textures.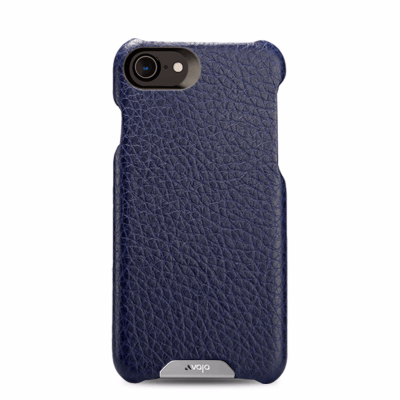 ---
Best Slim Cases for iPhone 7
JETech Slim-Fit iPhone 7 case consists of top-grade PC and TPU material. It has a sturdy construction that makes it highly durable. The case features advanced shock-absorbing technology with air-cushioned four corners. It can fight out the impact of drops or scratches. The kickstand of the phone has been readied to let you watch media with more comfort and in a landscape mode. It comes in two colors.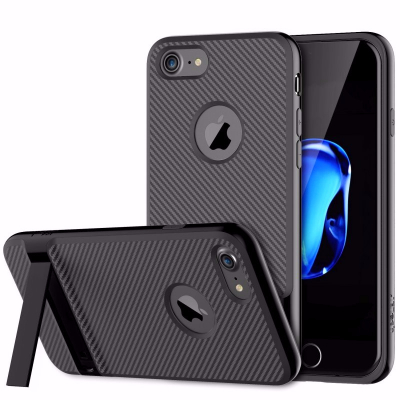 ---
If you are looking for an exceptionally slim case for your iPhone 7, then you are at the right place. VIFLYKOO offers you smooth black cover which is made from high-quality PU leather and can provide you necessary protection for accidental fall. It has a soft microfiber that does not only enhance the look but also prevents scratches. Lastly, the amazing iPhone case is made available to you in seven beautiful colors that you will surely don't want to miss.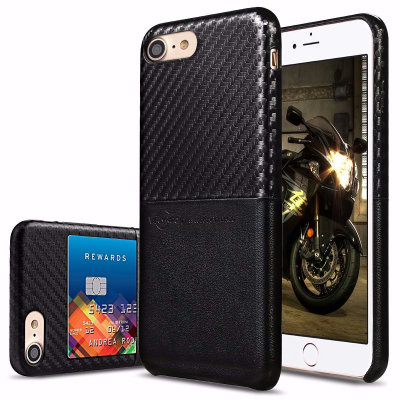 ---
ELV offers you an enviably thin and protective case for your iPhone 7. It has a crystal clear TPU with a hard polycarbonate bumper. The combination of these two amazing stuff gives it an exceptional longevity. Moreover, it comes with an anti-scratch coating that allows it to retain the elegance in the long run. Lastly, the case is available in five beautiful colors. If you are opting out for the slim and protective case, then it's a smart choice that you can make.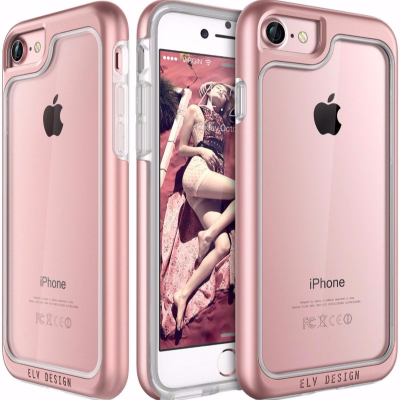 ---
Roybens iPhone 7 case is designed to give your phone a fashionable look. It has a stunning matte effect that catches eyeballs with ease. The case has a high-grade polycarbonate material that knocks off the impact of accidental fall. It has precise cutouts to make it perfectly fit in and access button and ports without any hassle. Moreover, the case comes in 5 mesmerizing colors thus giving you a variety of choice to pick the best match.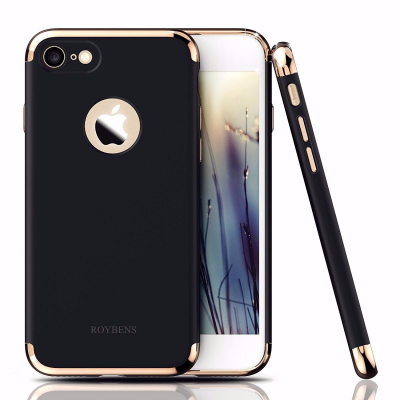 ---
Caseology wavelength series offers stunning designs for your iPhone 7. The case has TPU sleeve with polycarbonate bumper that does not only make it remarkably durable but also provides strength to protect the device from drops. The case features a three-dimensional pattern that makes it look fascinating. Moreover, it offers you a very comfortable grip. You are offered six enchanting colors to pick up the most suitable one.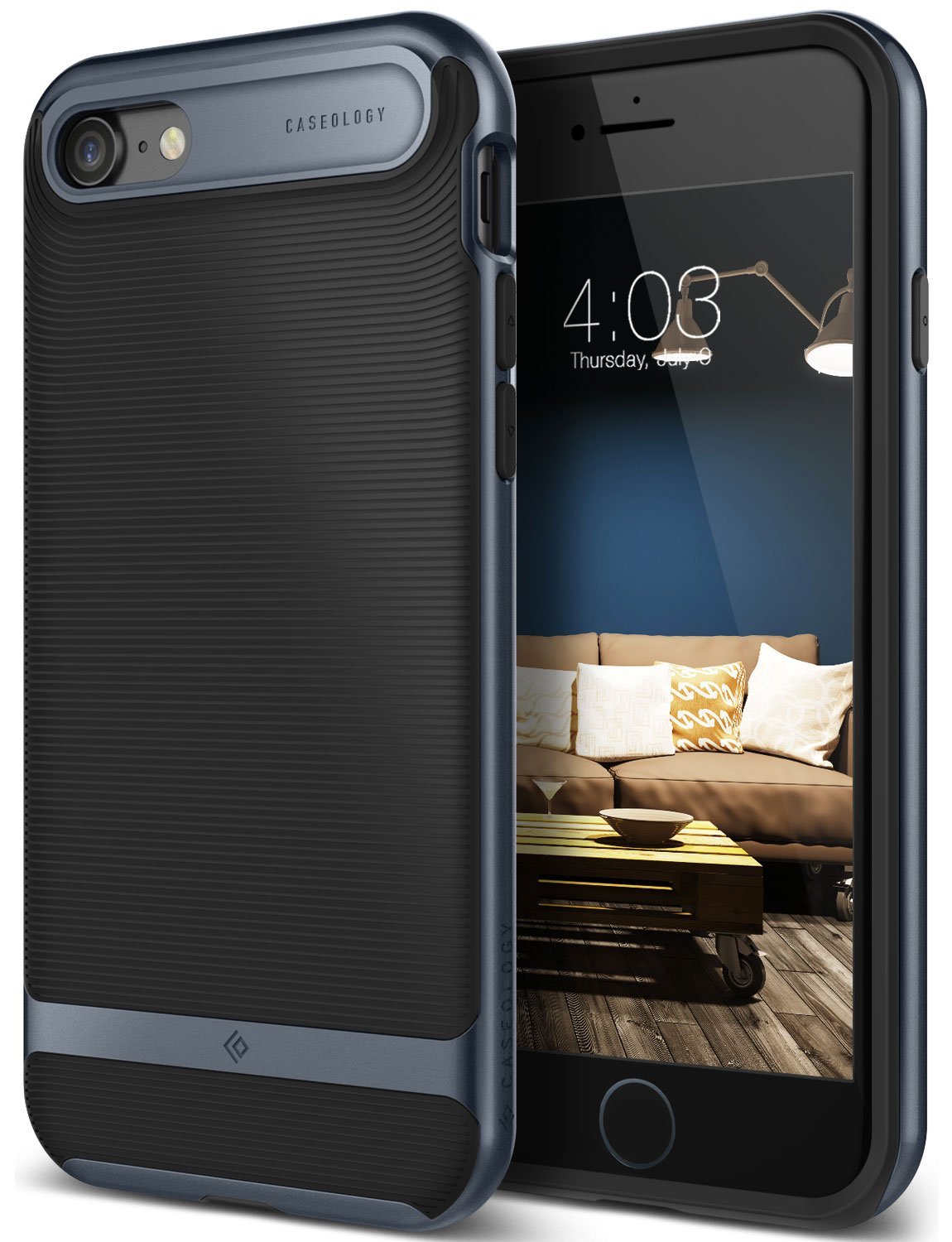 ---
Spigen Slim Armor iPhone 7 Case with Kickstand is a perfect combination of style and comfort. The case features a dual layer for protection and defends your iPhone from any nasty bumps. It comes with an air cushion technology for all the corners that add more muscle into the armory. Moreover, there is a kickstand to provide you an excellent landscape viewing experience. The case comes in seven appealing colors to give your choice the perfect wing.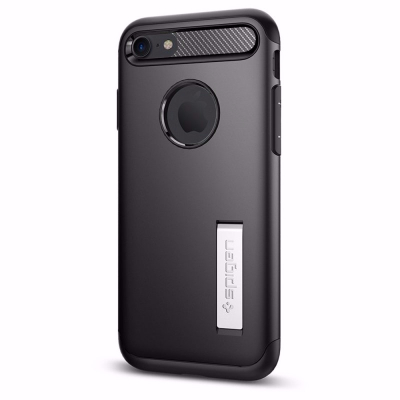 ---
Peel Super Thin iPhone 7 case
The peel super thin case will make your iPhone 7 look naked and exposed while protecting it from the dirt, scratches and much more. It is a minimalistic case that comes with a modern design and fit in your iPhone as a second skin. With 0.35mm, the case secures firmly to your iPhone along with an additional little bezel around your camera to prevent any scratching. It comes in four fabulous colors including rose gold, gold, silver and black.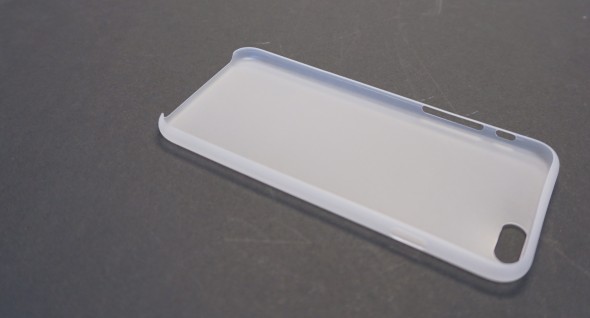 ---
The i-BlasonClear case comes with a simple and clear design with a fun pop of color. It is made with a scratch resistant material along with shock absorbing bumpers to protect your iPhone 7 fully. The case has a raised bezel to save your screen from any accidental scratches or scrapes. Though there is majority of Halo series cases to match perfectly with your iPhone 7 the brighter blue border case looks great with your black or jet black iPhone.

---
Best Waterproof Cases for iPhone 7

The case is designed especially for your iPhone 7. It is a perfect combination of style and robustness. The model is from Sparin features IP68 certification. Therefore, it lets you submerge your phone in 2meters deep water for an hour, and it will remain completely protected. The case has raised rubber corners that can withstand drops from up to 2meters. Also, the sound quality of the phone will not be affected at all.

---
If you are looking for a tougher case for your iPhone 7, then do consider this Meritcase model. It features IP68 certification and is completely sealed. The case allows you to take some great underwater footage without worrying about the time your phone spends sunken. Moreover, it is also shockproof and has a very flexible soft back cover to give an additional amount of protection. Lastly, the anti-scratch sensitive screen protector will never be going to affect the quality of the image. You can get the case in Aqua, black, white and transparent colors.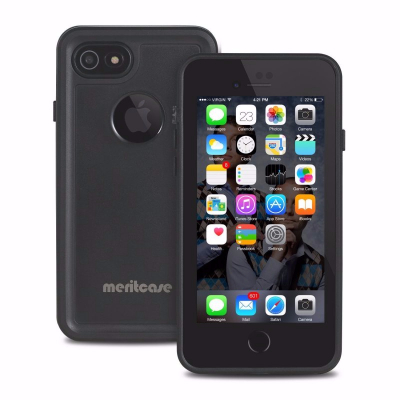 ---
You will find some iPhone 7 cases that add a lot of bulk, but the NexGadget waterproof case manages to maintain a sleek profile. It fully seals your phone with complete access to all the buttons. The case also comes in ultra-thin to protect the TouchID. It successfully meets IP68 Ingress protection rating as well as 810F-516 military standard. Therefore, you don't need to worry about your phone taking damage. Also, it delivers you a great audio experience.

---
The Ricele premium waterproof case looks like a scuba diver. It has a make of premium materials. The ports actually block dust whereas the rugged polycarbonate frame exceeds military standards. It withstands shocks and drops from 2 meters. Moreover, the speakers are covered with non-permeable membranes so you can conveniently record sound underwater. Also, it features an inbuilt screen protector. The case is available in black, silver, red and yellow colors.

---
IThrough Heavy Duty Protective Case features IP68 certification. It is designed to give your iPhone 7 comprehensive protection against dirt, snow, water and shocks. The TouchID is perfectly functional along with the side buttons and controls. The case comes with an ultra crystal clear front screen protector thus letting you take underwater photos with ease. Moreover, it includes a neck strap for easy carrying. The case is available is black, pink, white and lake blue colors.

---
Bovon waterproof case is designed to perfectly fit in your iPhone 7. It features IP68 certification. The case has rugged polycarbonate frame to offer an impressive amount of protection and exceed military standards. Besides a screen protector, the case also gives you a kickstand so you can conveniently watch videos. It is available in black, blue and pink color.

---
Lifeproof is a renowned brand for providing the best protection for your iPhone. The Fre is a waterproof and drop proof case designed for your new iPhone 7. Moreover, it also provides dirt and snow protection. The case is made with the combination of toughest and strongest materials thus making it durable in a long run. It is designed for heavy duty. If you are a rugged iPhone user, then the case is ideal for you.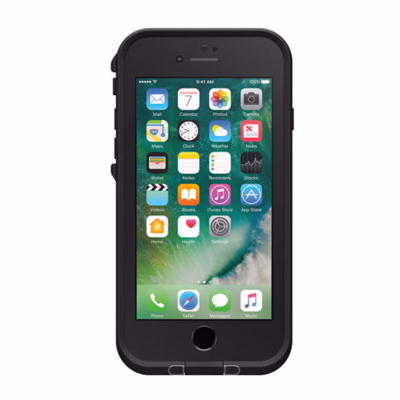 ---
If you are not preferring bulky cases for your iPhone 7 then Hitcase offers you the thinnest waterproof case to fulfill your requirements. The case is waterproof as well as drop proof up to six feet with a pure Aluminium body. It is designed in a unique way and the top of the case can easily peel on and off. Moreover, it actually protects the screen while letting you use the TouchID. Don't miss the chance to grab this fantastic case and shield your iPhone.

---
Best Battery Cases for iPhone 7

Trianium Atomic Pro iPhone 7 case offers you a 3200 mAh power pack. It can fully replenish your iPhone battery along with adding an equivalent of 14+ hours of talk time and 10+ hours of web browsing. The case has a very comprehensive bumper design with a hard-shell back plate that protects your phone from scratches. The best thing about the case is that it does not add bulk to your phone thus helping you to keep your phone regularly.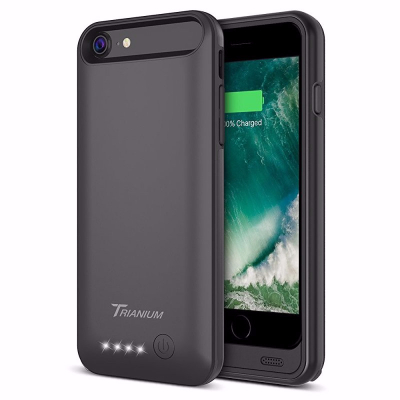 ---
Alpatronix ultra-slim offers you an excellent battery case for your iPhone 7. It gives you 3200 mAh battery capacity. It provides a complete scratch guard to efficiently protect your phone. Also, it features a dual layer protection. The front bumper of the case stands higher than the iPhone display in order to prevent any contact with the surfaces that could result in damage. Also, this cool battery case is reasonably priced.

---
At an extremely affordable price, you can get this fantastic example from Vproof. It comes with a capacity of 3200 mAh. The case is able to completely recharge your iPhone 7. Moreover, it actually protects your phone from scratches. The case features a sync through technology that allows you to sync your iPhone to a PC without taking the case off. Lastly, the LED battery level indicator lets you know about the left-over juice.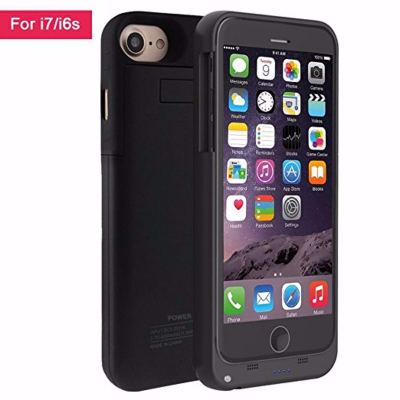 ---
The ZeroLemon iPhone 7 battery case offers you an excellent battery capacity of 4000 mAh. It can successfully provide 140% extra battery life to your phone which is almost equivalent to 14+ hours of talk time and 10+ hours of web browsing. Beside the large capacity, the case maintains a slim design. It features 4 LED lights that indicate battery level and charging status. It's a worthy accessory for your iPhone.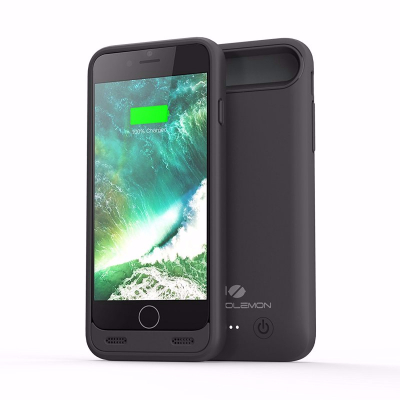 ---
QCell offers one of the best battery cases for iPhone 7. The case offers a large capacity of 4000 mAh. It features quick charge technology that fully charges your iPhone in 2.5 hours which is truly amazing. Moreover, it can provide an increased protection level. It is able to service even some of the severe drops. The case is ideal for iPhone users and keeps their phones charged all the time.

---
UNU offers you an excellent iPhone 7 battery case that comes with a capacity of 3200mAh. It provides an enhanced level of protection to your phone. The case has hard shell back plate and bumper in order to prevent the phone from scratches caused by daily wear. Another interesting feature of the battery case is that it comes with a micro USB charging port thus allowing you to charge it with a regular cable and adding more convenience.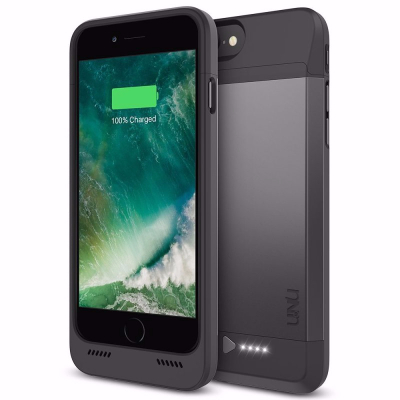 ---
Zuzo battery case is engineered to provide your iPhone 7 a very efficient charging solution. It features 3100mAh battery. The battery case successfully delivers more than 100% extra battery life which is equivalent to 16 hours of talk time and 13 hours of web browsing time. Moreover, the two-piece sliding design enhances the elegance of your phone. Finally, the raised lip prevents any scratches. Also, it actually resists accidental bumps.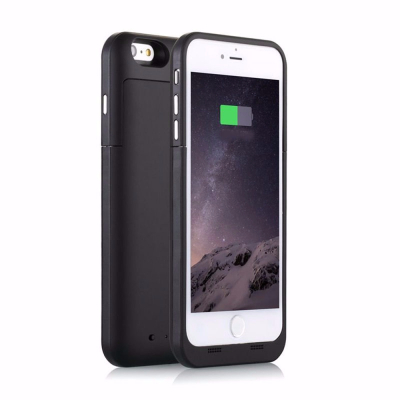 ---
Bovon battery case is a smart buy for an ultra-modern battery that can also be used as a standalone case. It offers 3200 mAh battery capacity and can provide more than a full charge. The case has a slender design that makes it a stunning match with your iPhone. In addition to that, there is an inbuilt kickstand to let you enjoy movies. When it comes to durability and protection, this is an extreme case you can get for your iPhone 7.

---
Best artistic iPhone 7 cases
UAG has successfully stepped up its design with the new Monarch series thus bringing together leather panels and aluminum screws to give a classic industrial aesthetic. It features a protective lip around the screen with an over-sized button covers for a rugged drop protection. Moreover, the textured pattern on the sides enhances grip. You will find accurate openings for cameras, ports, and switch. The case is quite light and it comes in a silver platinum finish or dark graphite.

---
Carved offers you a broad range of decorative covers that you will hardly find anywhere else. There are dull finishes in the variety of woods along with creative designs. The case has wood inlays with black plastic shells that have an accurate cut out for the camera, ports, and thin cover buttons. In addition to that, there is ridged texture on the sides to enhance grip. The interior of the case has a very stylish carved design. If you are looking for a beautiful case with a natural feel, then do check it out.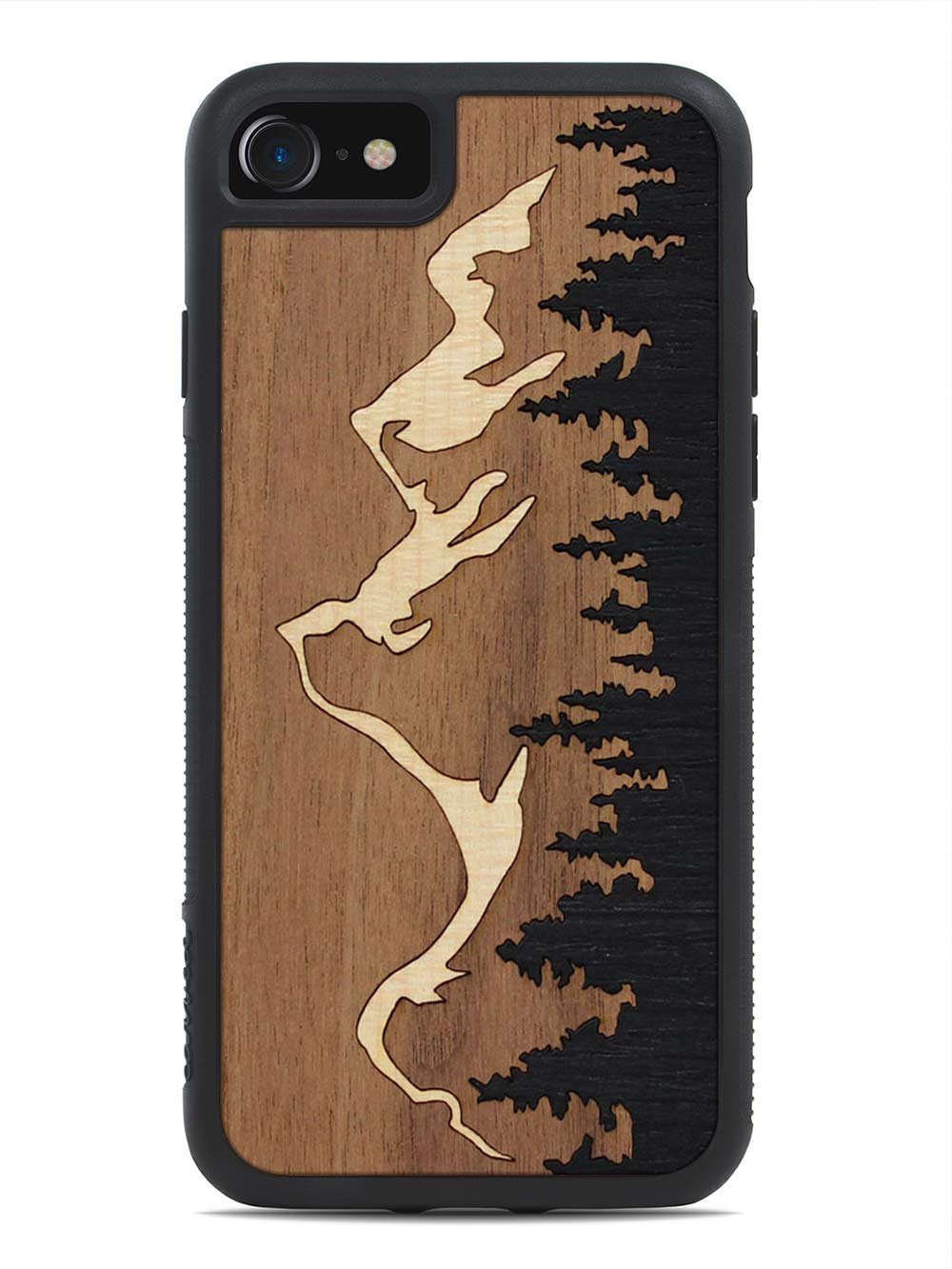 ---
The Tech 21 Evo gem case is a translucent case with an unusual pattern on the back. It has a solid bumper frame but the inside has a very soft textured layer to absorb shock. Also, the back panel and the bottom edge are very flexible. It features solid tactile button covers and a convenient access to everything. Furthermore, the case is remarkably slim and offers serious drop protection. It comes in blue, pink and green flavors.

---
Best Disney iPhone 7 cases
MC Fashion Group offers you a Disney case compatible with your iPhone 7. It is made with high quality transparent clear soft silicone rubber gel (TPU). The material is very smooth and flexible to touch. It features a luxurious handmade 3D bling diamante Mickey ear design. The case actually protects your phone from scratches, dirt or bumps thus making it more dazzling. Moreover, the slim case design lets you have a much comfortable grip. Also, it makes very easy to access ports and buttons and fits your iPhone like a glove.

---
Lemoncover offers you a cute panda mermaid pattern case. It is a high-quality case with high definition that does not fade or stick. With stylish ultra-thin design, it has precise cutouts for camera, ports, buttons and speaker. The Disney case has a premium and durable soft TPU back cover for all around protection. Furthermore, the soft silicone protective skin along with advanced shock absorbing technology gives your device a superior protection from bumps, high-impact drops, and scratches.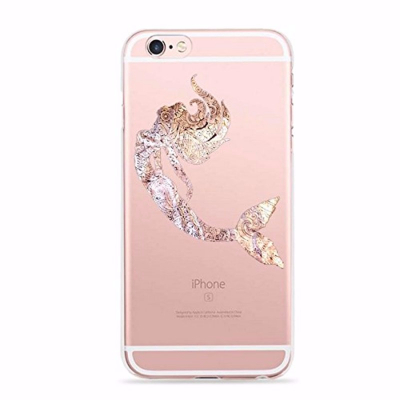 ---
Onelee offers you an enchanting iPhone 7 case which is durable and slim to protect your phone. The material used in the composition is Teijin PC Mirror along with 3M sticker. The make of the image is with Seiko ink printing technique thus it is high quality and durable. The case is best for rough and tough use. Also, you can use it underwater for 24 hours, and the quality of the image will not get affected at all.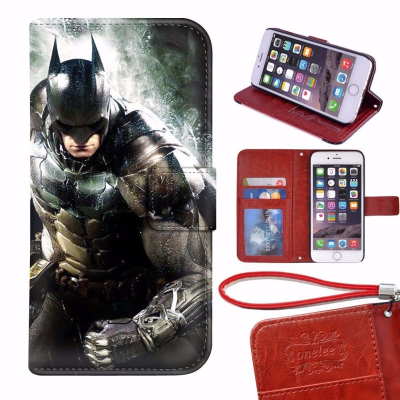 ---
Best designer iPhone 7 cases

VRS Design DUO Guard Case for iPhone 7 provides a remarkable drop protection. It features dual reinforced layers that can actually resist even the scariest of slips from the hand or table. Beside military grade protection, it offers you a little kickstand that makes it very easy to set up. Therefore, no more need for peeking through the seats or craning your neck to look at the small screens. It's an excellent protection package for your iPhone 7.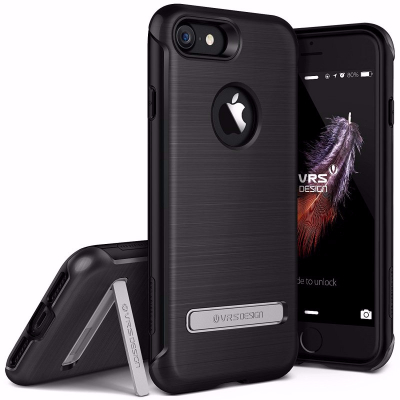 ---
Milkol offers you unique marble cases for your iPhone 7. The case is made of hard plastic with a real marble inlaid on the panel. It's very fresh and smooth to touch. The veining is beautiful in its own way. It is a perfect combination of fiberglass with marble to prevent any shattering. The case is quite slim and has stunning cutouts for your iPhone 7 features. Also, it provides excellent protection against drops and bumps.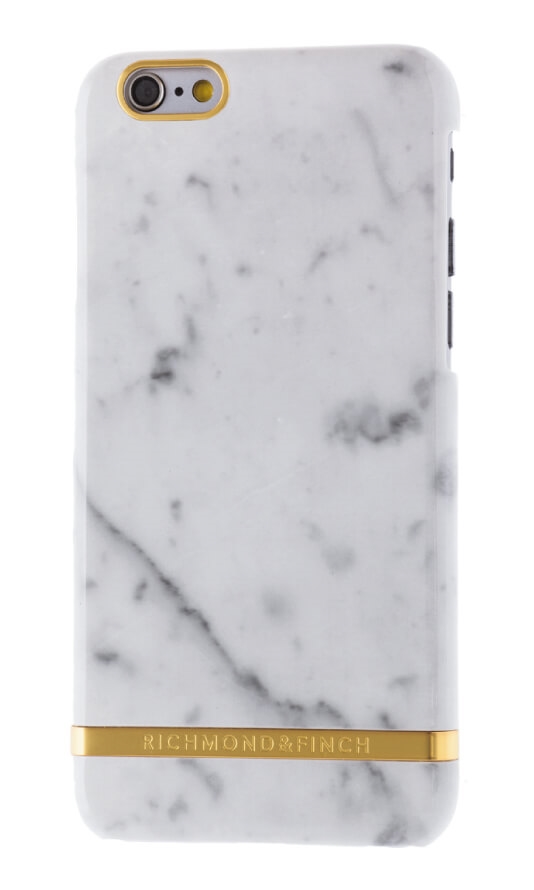 ---
Nodus brings you an extreme shell case for your iPhone 7. It has a strong polycarbonate core with a microfiber lining on the inside to cushion your phone adequately. The case is covered with full grain leather. Also, there are subtle button covers and cutouts for volume, power controls and everything else. Moreover, you can get the magnet dock with the case that can be fixed anywhere where you want to attach your phone. It comes in brown, black and gray colors. Altogether, it is a protective, comfortable and super stylish case that you can get for your iPhone 7.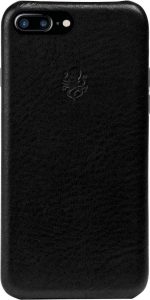 ---
Best Wooden Cases for iPhone 7

NeWisdom offers you a superior iPhone 7 case. It is engineered with redwood and soft TPU. The composition gives it an exceptional quality. Also, it is shockproof thus adding up protection for your iPhone. The TPU rubber adequately safeguards the phone from any scratches. It features precise cutouts that give it a perfect fitting look. Moreover, the buttons are very responsive and easy to press. Grab this fantastic combination of quality and design.

---
Saler Lee iPhone 7 case is made of natural wood and plastic. The case has a very nice profile. It features a minimal design that goes best with your iPhone without adding any bulk. It is capable of guarding your iPhone against accidental drops and scratch. Furthermore, the snap on the design makes for hassle free installation as well as removal. The case is available in 8 amazing colors. Also, you can get different patterns of your choice.

---
Coco wooden iPhone 7 case is made from real wood bamboo and gives your phone an enhanced elegant look. The precision layer gets cut along with an engraved wood that makes it incredibly form fitting. The case has a slender design with the lightweight profile that looks cool on iPhone. It comes with the useful combination of solid wood and thick bamboo which works as a great safeguard against drops. Lastly, the case comes in three wild colors.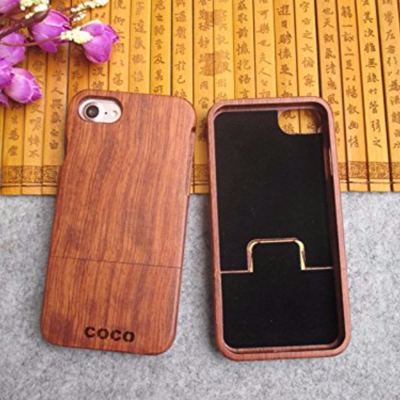 ---
GolemGuard offers you an iPhone 7 case that is highly protective and yet an ultra-thin wooden case. It features a dual layer for protection with its exceptionally slim design. The case is made from natural wood and incredibly smooth TPU rubber to strengthen the durability. The soft TPU lining efficiently absorbs shock. It's a straight forwards design that makes an official look. Finally, the case comes in 4 awesome colors to fit perfectly with your iPhone.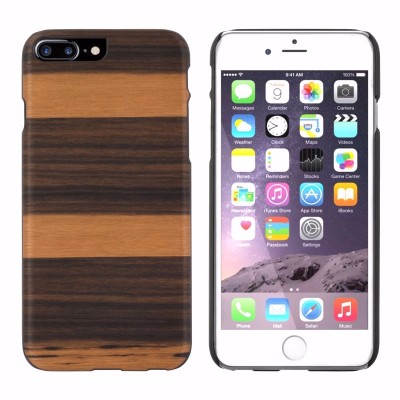 ---
Floveme wooden series brings you an ultra-thin wooden case. The case has a high-quality wood grain construction along with the handmade finish. For its superlative quality, it does not only last long but also becomes the best companion for your iPhone. Moreover, you can put it on and off the device with comfort and ease. The buttons and ports are conveniently accessible. Lastly, the case comes in 10 captivating colors hence offering you a variety of choice to choose as per your desire.

---
Best Wallet cases for iPhone 7

Abacus 24-7 brings you the best iPhone 7 cases that are sturdy and work well. The protective case holds up to 3 cards along with some cash. Also, you can fold back the cover for gaming or viewing. The case is made with synthetic leather that is flexible and durable. The stylishly designed case is available in black, blue, purple and rose gold. Another interesting and significant feature of the case is that it features RFID blocking layer to the front cover of the case to make your identity even safer.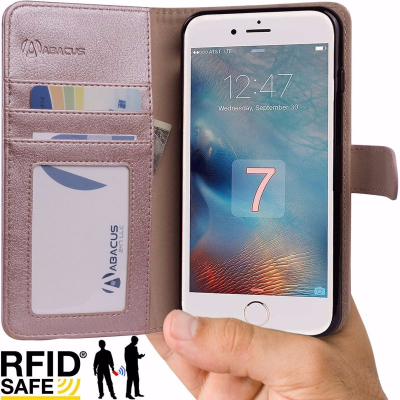 ---
Shieldon iPhone 7 case has a folio style design that lets you access your iPhone's screen quickly. It features slots for three cards and some cash. The case shows a detailed craftsmanship. It is made with genuine leather on the outside with polycarbonate inner shell that holds on to your iPhone. The soft and breathable interior efficiently protects your phone from scratches. Lastly, the case comes in brown or black color.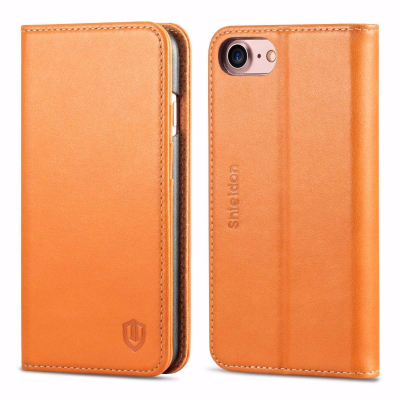 ---
Silk Vault offers you a classic wallet iPhone 7 case. The case features a little thicker TPU bumper to give your iPhone a superior protection. The textured sides provide better grip than most of the cases out there. There is a raised slot on the back that comfortably holds three cards. It comes with a screen protector and available in black onyx, gunmetal gray and purple orchid colors.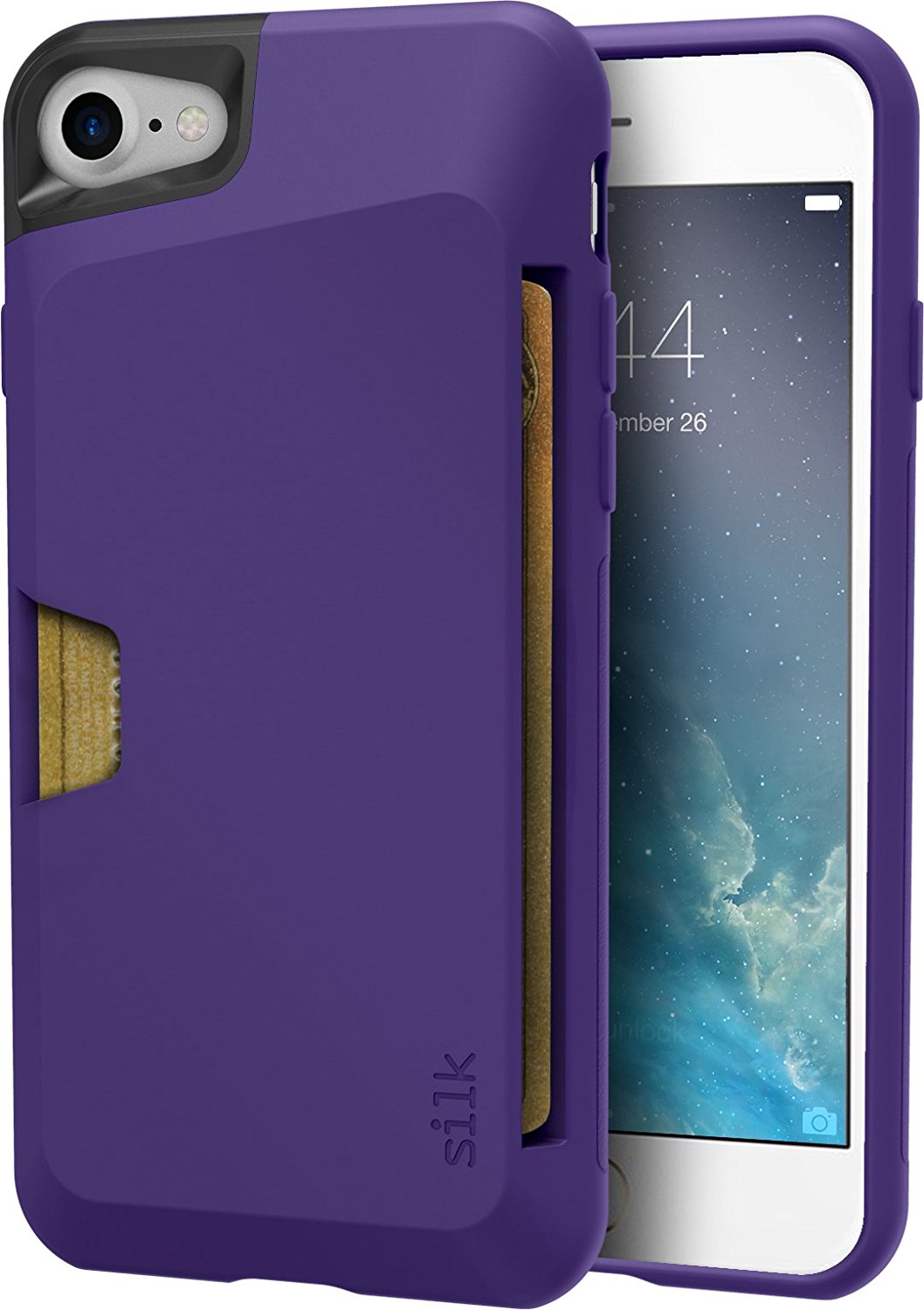 ---
Spigen slim armor wallet iPhone 7 case is a two-layer case with TPU bumper. It features a hard polycarbonate shell for all the shock absorption. Also, it disperses force on the inside and protects from pokes and scratches. The front of the case has a raised lip. Moreover, within the polycarbonate shell is a slideable door that leads to a little compartment where you can store up to 2 cards along with some cash.

---
TUCCH wallet iPhone 7 case is nicely designed and fits your phone to a tee. It has a secure magnetic closure with a front cover that can hold up to three cards safely with a bit of cash. Also, the case can fold back into a stand. It stayed at the place with the TPU shell which is ideal for shock absorbing. Finally, you can choose the classic shade in brown, black or red color.
'

---
Best Bumper Cases for iPhone 7

Proffer offers you a first class shatterproof and shock absorbing iPhone 7 case. The cover gets infused with polycarbonate and TPU materials. The form-fitting design is a plus point to its profile. It has an anti-scratch feature that does not let dirt or dust stick to the case at all. The slim design adds minimal bulk to the iPhone. The bumper case delivers the job very efficiently thus standing out among some cases.

---
Supcase offers you a fabulous bumper case with an attractive design. The minimalist look can be a perfect companion for your iPhone. The case is constructed with the use of shock absorbing TPU and PC materials. It is exceptionally sturdy with an elevated bezel that does not let any scratch harm to your iPhone screen. Moreover, it snuggly fits and delivers the grip to hold the device with comfort. The bumper case comes in four colors.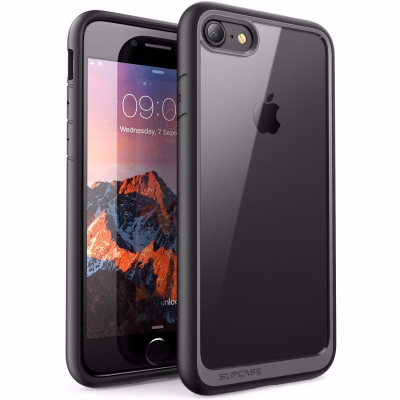 ---
Tauri iPhone 7 bumper case features a dual layer of protection that boosts its strength in fighting against any challenge. It comes with a clear crystal soft TPU interior with a hard outer PC shell to make sure that your iPhone has the required shield to defy the impact of drops. The bumper case is highly shock absorbent and bumper resistant. It has raised outer edges to keep the screen of your iPhone protected while it is placed with face down.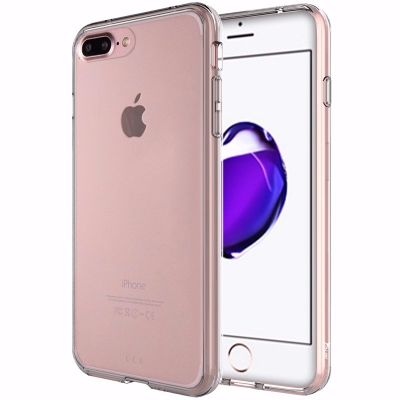 ---
Teelevo bumper case has a very solid look. The case is specially made to absorb shock with the PC back panel and TPU cushion. Teelevo iPhone 7 bumper case features a raised lip to safeguard the screen correctly. It offers you a very firm grip that makes it remarkably comfortable to hold in hand. Overall, the case is a perfect combination of robustness and elegance.

---
Inception Series bumper case has a slim and polished design. The case has been readied to be entirely scratch-resistant. It has a sturdy built-up that allows absorption any harsh blow. Moreover, the case comes in five colors so you can easily choose what appeal you the most. The modest case does not make your iPhone look bulky. It's a great protective iPhone 7 case with standout features.

---
MobileSiri.com is a participant in the Amazon Services LLC Associates Program, an affiliate advertising program designed to provide a means for sites to earn advertising fees by advertising and linking to Amazon.com. Read about our Affiliates Disclosure Policy
here
. Amazon and the Amazon logo are trademarks of Amazon.com, Inc. or its affiliates.