The primary concern of an individual is one's home's security where his family lives. You just can't always be physically present to monitor your home's security, that's when IP cameras' surveillance steps in to ease your tension.
Therefore, home surveillance is a very important addition to your home. While looking for home security solutions, you may have several factors and options to consider. One of the best options you can consider is the internet protocol camera which is known as an IP camera. It is a safekeeping video camera in which information is sent through WiFi or networked connection.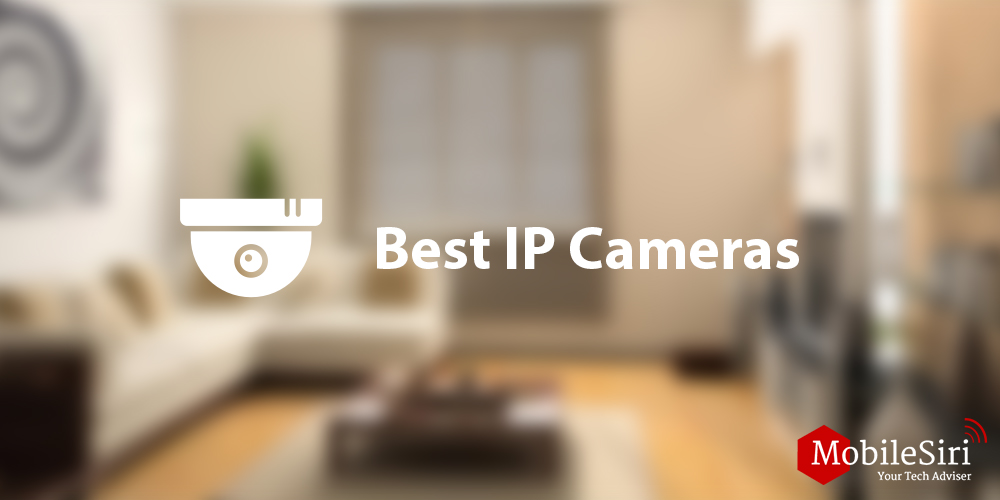 In comparison to classic closed-circuit television, an IP camera offers you live video streaming, notifications of happenings in your home, better quality image, fewer cable requirements, remote control settings and two-way communication. We have looked into the number of IP cameras and selected the top ones for you. The buyer guide is made available to let you choose more easily by considering the significant aspects.
Factors to consider while buying an IP camera
If you are looking for an IP camera for your home or office, then you need to keep in mind a few essential things. Here we have mentioned some of the factors that you need to consider for fulfilling your requirements.
The requirement for one or more camera
Choose the number of surveillance cameras as per your requirement. If you are looking forward to knowing about the happenings in your outside areas or rooms then you will be needing more than one IP camera. Also, you need to ensure that the IP camera is focusing on the key areas that you are monitoring. On average, homes and small businesses can be monitored with four IP cameras.
Type of IP camera
Surveillance IP cameras are designed either for indoor or outdoor use. Usually, indoor surveillance cameras are smaller, lighter, and less visible. Outdoor cameras are generally more advanced and costly as they are designed to withstand extreme temperatures and the attacks of intruders. But nowadays high-quality cameras that can be used for both indoor and outdoor use are also available.
Adjusting the right angle of the camera
Before buying an IP camera, you should see the lens size and the focal length the lens should cover. The image sensor determines the wide viewing angle of a surveillance camera. Usually larger image sensors provide you better wide viewing angle and allow more light in the picture. Whereas other lenses will probably give you the viewing angle of a partial side.
Degree of recording resolution
If you are looking for an indoor camera monitoring a single area under proximity, then 550 lines are enough. But if you intend to use the IP camera for a longer distance then 700+ resolution of the camera is recommended.
Setting up remote viewing
As every system has its own capacity for allowing you to watch the videos. Therefore, one needs to consider the instructional manual for details. Mostly DVRs allow you to watch the videos and live streaming on your computer. Also, you can use the apps provided by some systems for convenient viewing on your Android phone or PC. In this case, a high-speed Internet connection is also required.
Benefits of IP Camera
1. IP cameras come with a broad range of resolutions that are usually measured in megapixels that you can choose as per your requirements. Even the surveillance cameras with the lowest resolution are equal to 4 times of an analog camera. In addition to that, faces are clear, license plates are easy to read and the surveillance of a major area can be covered by using a single IP camera.
2. security cameras provide better scale-ability as they connect to the IT network along with no restriction on the limit of surveillance cameras connected. Also, there is no need to run a cable from the camera to the DVR. Moreover, in IP cameras video is recorded by using network video recorders. NVRs use multiple drives and often use a redundant array of independent disks as a backup technique to disperse data safely and efficiently.
3. security cameras provide you remote access, you can conveniently login into a secure server remotely. By using the web-based interface, you can watch real-time footage on your PCs, Macs, and other mobile devices.
4. You can review the footage with multiple zooms on the playback with no degradation of the image.

Best Security Cameras & their Pros and Cons
Nest Cam
Wansview wireless WiFi camera
Arlo
Amcrest
Reolink Argus 2 Security
Wyze cam V3
Zmodo outdoor security camera
Blink Mini
Flir Flex
Zmodo Pivot
D-Link DCS-5222L
Blink Mini
Ring Spotlight Cam
IControl Networks Piper NV
eufy Cam 2c
Arlo Pro 3
Wyze Cam Pan
Looking for some best outdoor cameras for home security on the front line? I've got just the thing for you…..
Nest cam is one of the leading best outdoor security cameras. Also, it is a continuous recording security camera and was previously known as Dropcam Pro. Nest cam features a 1080p HD sharp video from your home to your computer, tablet, or mobile phone. If it senses any motion or sound, it will immediately alert you and you can see or hear what's going on inside your place with an 8x zoom and a 130-degree lens.
Wondering if any additional security features?
Yes surely! The best IP surveillance camera comes with an in-built speaker and microphone that lets you talk and listen through the app. Also, it features 8 infrared sensors that effectively give you clear nighttime shots. In addition to that, you can get even more features including cloud storage and Netatmo-style facial recognition in order to improve alert accuracy being one of the best security cameras.
Pretty amazing, isn't it?
Pros
1 Nest Cam comes with speakers.
2 The infrared feature effectively helps with recording at night time. Now you can see the whole room at night and not just the limited spotlight view.
3 It has a quick and easy setup. Simply plug in Nest cam and download the app to get started. No hub is required.
4 This surveillance camera has excellent clarity, even in low light.
Cons
1 All the extra features are not available for free.
2 The invisible LEDs used for nighttime video illuminate rooms unevenly.

---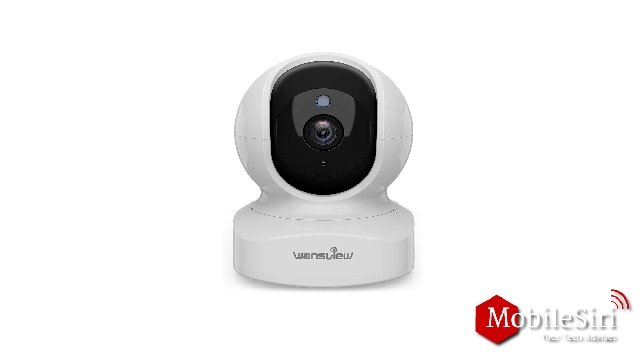 Wansview wireless WiFi camera is an appealing IP Camera. Why?
Well, I'll tell you why…..
It works seamlessly with both IOS and Android devices. The setup of the IP camera is quite easy. All you need to do is plug in the unit, download the Wansview Cloud app, and type the WiFi password. The camera works with 2.4G WiFi(5G is not supported). You can set your camera to trigger both noise and motion, it will stream 1080 HD footage to any device with almost zero latency. This surveillance camera offers you a 105-degree wide-angle magnified lens. The camera can rotate up and down or left and right as well, It gives you a picture clearly up to 5 meters in the dark. You can monitor your home anytime anywhere. You can also invite family members (if they have an application) to access the camera.
Interests you? Doesn't it?
Another significant feature of the camera is Alert notification. Moreover, you will get a 10s video on your phone, open the Wansview cloud app to check what is happening and you will not miss any important activities. You can insert an SD card and can access it remotely, although SD card and Cloud Storage are optional. Moreover, it offers night vision for an efficient night time recording. The camera comes with a built-in microphone and speakers and allows two-way communication and can work with Alexa.
Making it stand out among the best security cameras we have just for you.
Pros
1 Wansview wireless Wifi camera gives the highest protection of the data for privacy.
2 Useful motion alerts.
3 Easy to install.
4 Rotatable camera view
5 SD card and cloud storage are not mandatory.
Cons
1 It takes a few seconds to set up for a complete home monitoring solution.

---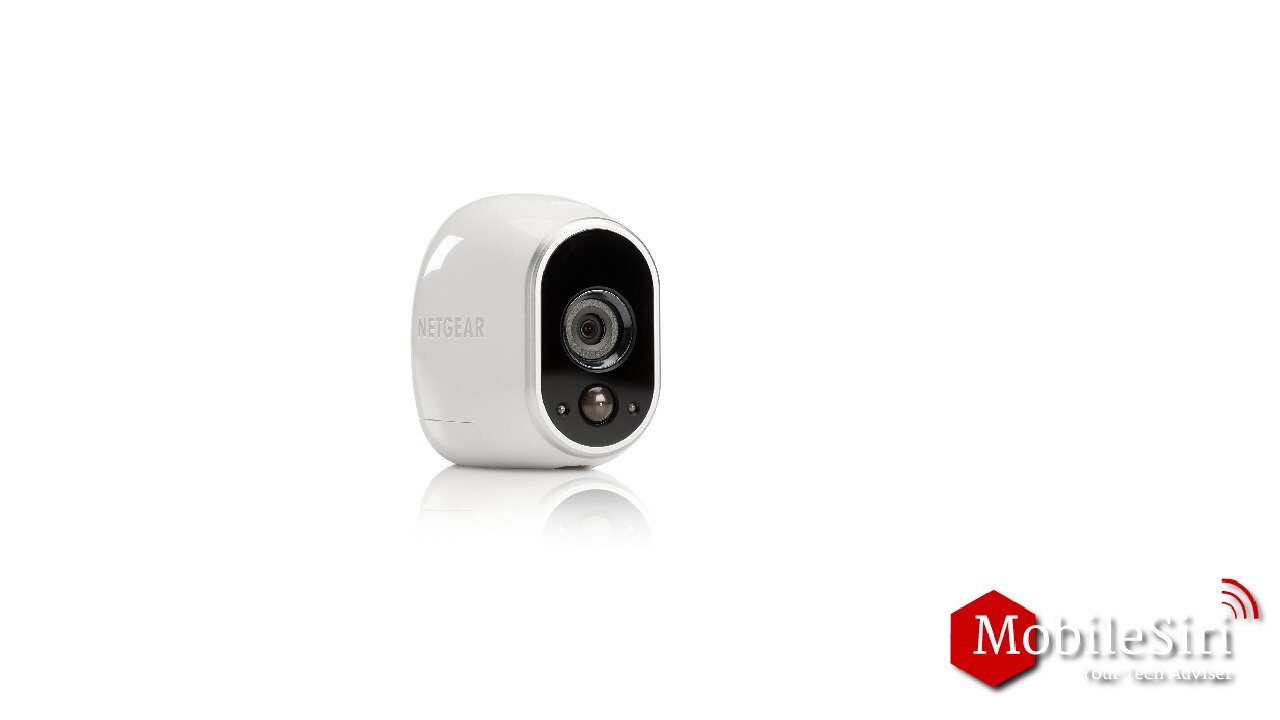 Looking for something to surveillance inside and outside the home, both? Well, we've got just the best IP camera for you.
Arlo is the perfect IP camera that can be used both inside and outside the home. Now you can see splendid clarity and strident details and watch live-streamed 4k recorded videos on your computer, tablet, or smartphone through the Arlo app. The camera has a patented 100% wire-free design easily mounts to the wall using a magnetic mount. You can place it anywhere you want and monitor your home from every possible angle.
Also, they are waterproof and can be placed outdoors if you want to keep an eye on the garden or your driveway while you are out. Arlo is the best night vision 4k security camera. The surveillance camera has night vision in the dark, motion detection capabilities with storage space in the cloud-free of charge. The motion stimulated cameras activity alerts deliver your notifications both email or app. Arlo is a battery-powered 4k wireless outdoor security camera that requires at least four lithium batteries that come with the camera.
Sounds cool? Right?
Pros
1 Arlo has a night vision capability that offers great HD clarity even in the dark.
2 It is waterproof and safe for outdoor use.
3 Arlo can record or store videos in 4k without distortion.

---
4. Amcrest-Indoor wireless IP home seurity camera
Among the best IP cameras, we have listed for you. Amcrest offers you well designed waterproof surveillance camera which is simple to install and can be monitored through your computer or any Android phone. It provides you high-quality HD resolution image and you will not need to struggle to identify the crucial details in the footage. Also, no gaps form lag in the feed. It offers you high-quality image in the day with 3.6-millimetre lenses and a camera of 90 degrees but can be tilted 360 degrees to give a wide range of view.
Moreover, it provides high-intensity infrared LEDs for clear night vision, no matter how poor the light is. You can easily install the app by scanning the provided QR code on the surface of a DVR box. Once you have scanned it, feed a name and press start live preview. The system is effectively supported by various active interface options including zoom, pan or tilt manoeuvrings. Also, some switching features are provided to you between streams and capturing screenshots. The app provides you playback option and allows you to view recorded files with limitless access by using your phone.
Pros
1. The camera infrared mode is activated automatically in low light to give you the best quality video.
2. The motion sensor can be customized and prevents any fault alarms.
3. The superlative build quality of cameras guarantee amazing reliability of the surveillance system even in the extreme weather.
4. 4-hour free trial storage is provided on the Amcrest Cloud once you install and login, through your device to control the camera.
5. You can talk and listen, both at the same time, as a result of its two-way audio system.
Cons
1. It may face technical issues.
2. The Wi-Fi connectivity is not strong.
3. The user manual that comes along with the security camera is somewhat ambiguous and not so useful for first-timers.

---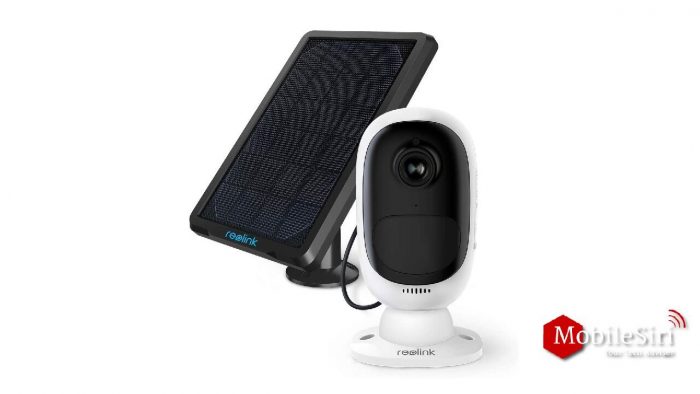 If you are looking for great picture quality and good night vision, then Reolink outdoor security camera is just the best option for you in our list of best security cameras. The surveillance camera has a fine built up and thus it is weatherproof to stay durable and serve you in any weather condition. It provides a high-quality 1080p video, a 130degree wide field of vision, and great night vision images and videos even in absolute darkness up to 33 feet.
This surveillance camera features a micro SD memory card up to 64 GB size, it has a microphone, speaker at the bottom, and motion detector for constant motion detection. It can store backup videos on a Reolink cloud. You can view live streams on your computer, Mac computer, or Android phones along with the delivery of instant email alerts on motion detection. Only support 2.4GHz WiFi.
Pros
1 Reolink Security IP camera has a super solid construction that makes it weatherproof and extremely durable to serve you in a long run.
2 The tech support and the user's manual are very helpful. No wire, it is simple to install.
3 Camera with a rechargeable battery and have an optional solar panel to charge your battery.
4 Its high-end infrared LED enables you to catch things at a distance of 33 feet.
5 It has a micro USB connector at the back of the camera with a USB charger.

---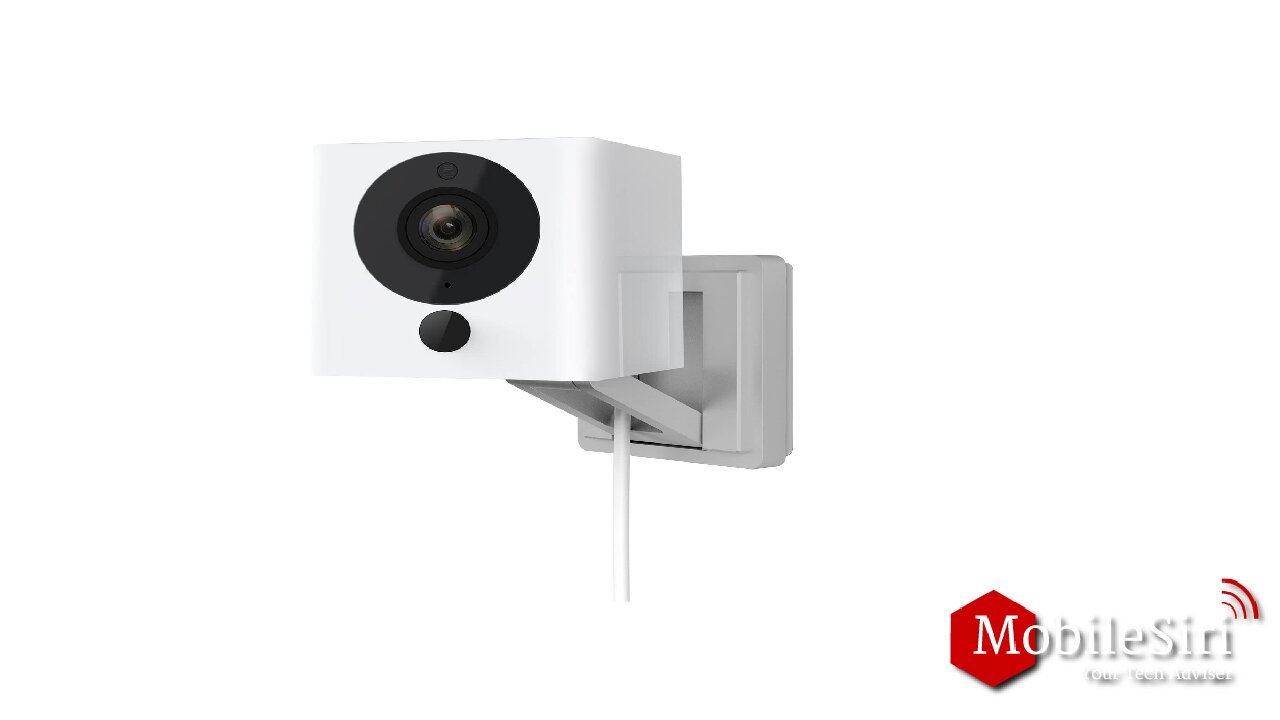 Looking for something interesting, yet simple?
Wyze Cam is the best IP camera choice you can make. Night vision lets you see enough to capture a sufficient area. The quality of the image is not affected by low light and you can easily look out for details. The camera has 4 infrared LEDs that let you identify the person in the pitch dark.
Moreover, Wyzcam has a resolution of 1080p Full HD live streaming that allows you to see the happenings inside your home from anywhere using your mobile. Wyze Cam comes with two-way audio. You can easily hear the activities going on in the room you are monitoring and also communicate directly in that room through the app. This amazing audio feature also includes sound detection which offers you to have 24/7 recording.
Keep reading…..
Also, the camera uses motion detection and you can set the motion sensitivity from low to high when it senses movement. Wyze Cam is the easiest camera to use. All you need to do is download the Wyze app from your mobile phone and plug the camera into an outlet. Within a few minutes, the camera will be connected to Wi-Fi and you can adjust the options for the IP camera. Notifications will be delivered on your smartphone or tablet whenever motion or sound is detected. Also, you can set the camera to record at particular timings and review the 12-second video that was captured. It can save the video to the cloud for 14 days. It supports 2.4-GHz Wi-Fi and does not support the 5GHz WiFi network. It can work with google assistant and Alexa.
So isn't it an amazing one in all the best IP cameras?
Pros
1 Wyze Cam is the easiest camera to use and install.
2 It has a decent night vision range.
3 It features motion and sound detection options and comes with two-way audio.
4 It is weather resistant.
5 It has a siren feature that you can activate manually.

---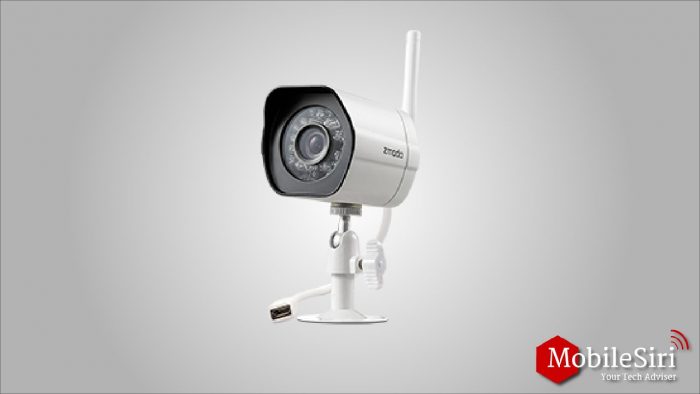 Finding some HD stuff for your surveillance? Zmodo outdoor security camera is just the perfect one with an impressive surveillance camera. It shoots a high-resolution video at 1080P to offer you a clear and crisp image. The clarity of video quality is excellent. It features a night vision range of 65 feet which allows you to see any object even in the complete dark. This outdoor camera is weather-resistant.
Additionally, Zmodo supports cloud recording with a 1-month free trial and you can receive alerts of video recordings and pictures in case of motion detection. Zmodo features Smartthings so you can hook the camera to monitor your home both outdoor and indoor. Also, it works with the Alexa device to help automate your home.
So are you going to order it just now?
Pros
1 The surveillance camera can be used with Alexa
2 It shoots high-quality video at 1080p.

---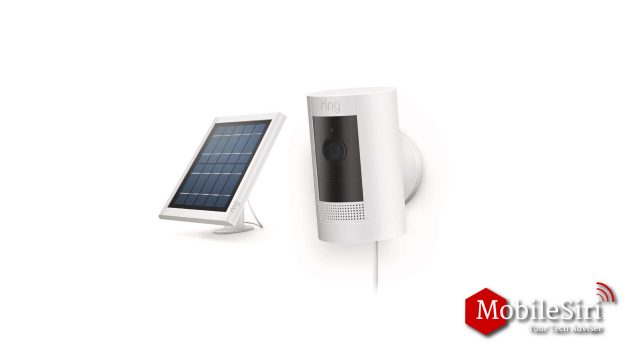 Ring Stick Up Cam Solar is just another best IP camera we have for you.
You can see the live stream through apps and recordings are very clear. It offers you a superlative video quality even in the low light. It comes with 2 way audio The audio of both camera and the app is of excellent quality and clarity. You can place it on a flat surface or mount it to the wall through a mounting bracket. It has LED lights, a sensor, and a speaker. It comes with all the amazing features including motion and sound detection, digital zoom, and a wide-angle lens that allows you to see the major portion of the room you are monitoring. The Ring app for Ring Stick Up Cam Solar is simple and icons are way too easy to understand. Moreover, you can easily set up Stick Up Cam Solar by plugging in the solar panel and connecting to Wi-Fi.
Also, you can schedule recordings and let the camera record only when any movement or audio is detected. It can work with Alexa.
Pros
1 Ring Stick Up Cam with Solar has the best audio quality.
2 It offers you a wide field of view.
3 You can activate the alarm in case of any suspicious activity outdoor.
4 You can link it to other Ring devices.
5 Weatherproof.
Cons
1 Solar panel cable has a very long cable that is not visible in the image.

---
9. Flir Flex-indoor wireless security camera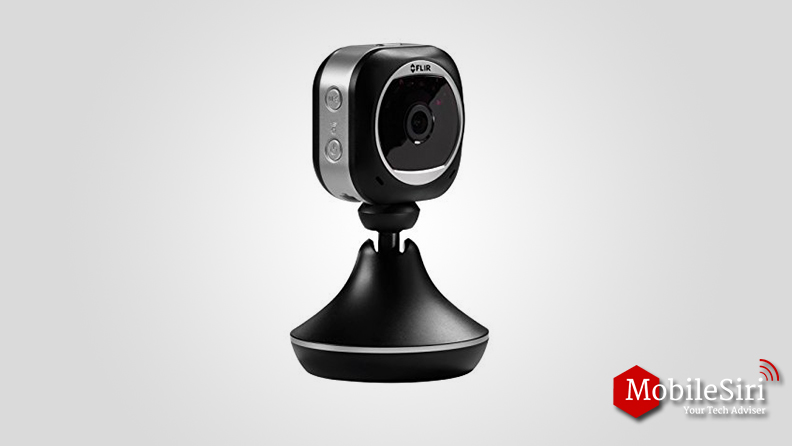 Flir Flex is one of the best security cameras for its high-quality footage. The video can be captured in daylight as well as low light with exceptional quality. In the complete dark, the objects close to the lens can be seen clearly. It features a 1080p high video resolution and provides you with sharp images. It provides one of the widest fields of view and allows you to see the large portion of the room you are monitoring.
Also, you can set the camera to record only when motion or sound is detected and you can select the specific spots you want the camera should capture. Furthermore, the camera is easy to set up and use two rechargeable batteries. The Flir app sends you notifications when the camera senses motion or sound. It can support up to 64Gb SD cards. Also, the Flir basic cloud storage is free which includes two days of storage before your recordings are removed along with three recap videos per month.
Pros
1 The cloud storage in the company offers the lowest price with seven days of video storage and unlimited recap.
2 The video quality is up to the mark.
3 Intuitive, well-designed app.
4 Wide angles, excellent night performance.
5 Very simple to set up.
Cons
1 You can't schedule recordings and the camera does not integrate with any third-party systems.
2 The Flir mobile app is not intuitive.
3 Expensive subscription model.

---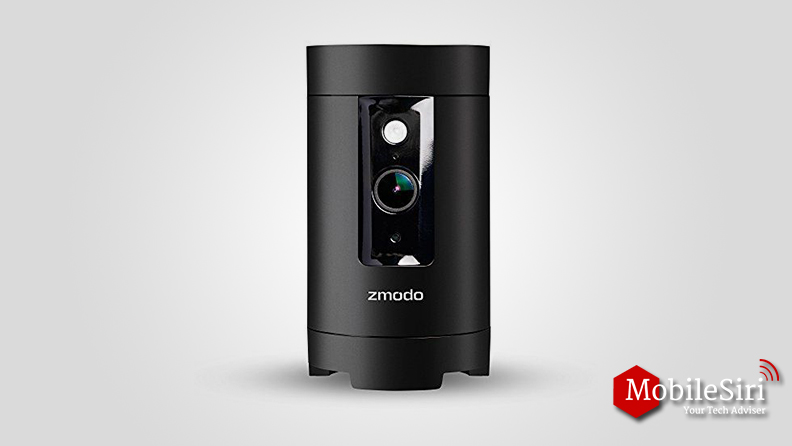 Zmodo Pivot security camera effectively keeps tabs on your home when you are away. The camera features 1080p resolution with 2.1mm lens and 4x digital zoom. It offers you a 360-degree field of view by using a mechanical motor in order to pivot the enclosure's mid-section. Moreover, it offers you IR LED that provides night vision up to 30 feet with clear details.
The camera comes with motion, temperature and humidity sensors. In addition to that, Bluetooth speaker, microphone, Wi-Fi and Bluetooth wireless circuitry is also made available to you. Zmodo Pivot can support up to 16 Gb of internal storage(up to 2 days of 24/7 footage). It automatically records when senses any motion or sound and also can interact with numerous home automation devices.
Pros
1 Excellent video quality with vibrant colours and sharp night vision.
2 Multiple sensors and 360-degree panning.
3 Easy to Use.
Cons
1 No cloud storage yet.
2 It does not work with IFTTT and other smart home devices.

---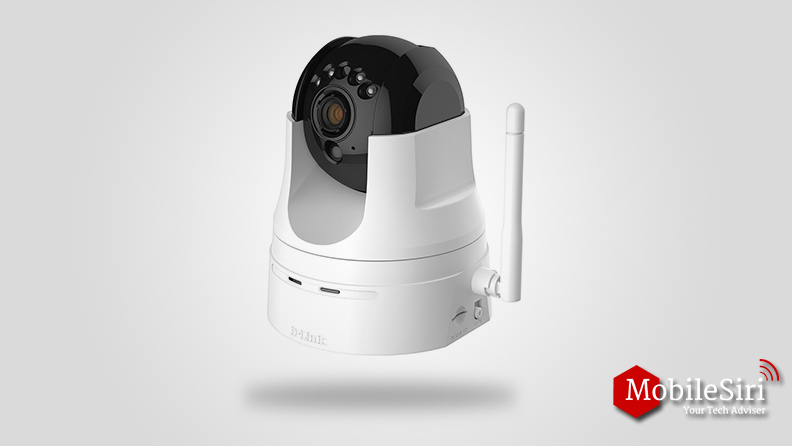 Looking for some best network security cameras? D-Link is just one of the large network cameras you are looking for. It is designed to offer you more flexible pan and tilt capabilities. The lens of the camera is surrounded by 4 LEDs to work effectively in the night vision mode. You can set the camera by pressing the WPS button to make it pair with the router.
Also, you can use my link Lite app on Android or IOS to set the camera. You can select the specific areas for motion detection by browser-based configuration on your PC. It sends you notifications either as push notifications or emails to the registered account. The camera can capture up to 720p resolution and 8m in the dark through infrared LEDs.
Pros
1 D-Link offers great image quality.
2 It uses 10x zoom and the frame rate goes up to 30fps which is quite smooth as compared to other cameras.
3 It features a sensitive microphone and intercom function.
4 Local storage on a MicroSD card.
5 Relatively inexpensive, considering the resolution.
Cons
1 The mydlink app does not allow you to have full control over the camera's function such as motion detection.
2 It does not support cloud storage.
3 Small online video window isn't resizable.

---
12. Blink Mini -Indoor smart security camera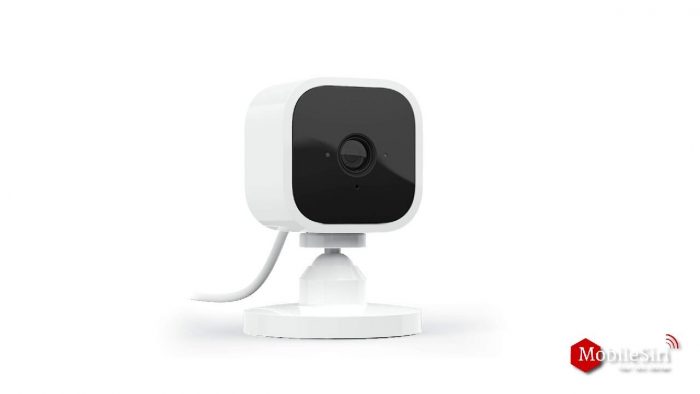 TheBlink Mini is a pleasing easy camera to set up. It is just $24.99. It has high-resolution 1080p of video quality, 2-way audio, also LED night vision so you can get a very clear picture of what's happening inside your home both day and night. You can see or speak to your family in your home on your smartphone. A cloud storage subscription is not free. It can only work with Alexa.
Moreover, Push notifications will be sent to your device through the app whenever activity is triggered. Moreover, you can adjust the sensitivity level.
Your watchdog!
Pros
1 The video recording frame rates are approximately up to 30fps.
2 It comes with Infrared LEDs and offers you a 110-degree viewing angle.
3 It gives you motion alerts notification in 10 seconds
4 Easy to install, plug-in camera and connect to WiFi and goto the Blink app.
5 Attractive design.
Cons
1 It can only record the motion-detecting event to the cloud.
2 It lacks sound detection feature.

---
13. Ring Spotlight Cam-battery powered wireless outdoor security camera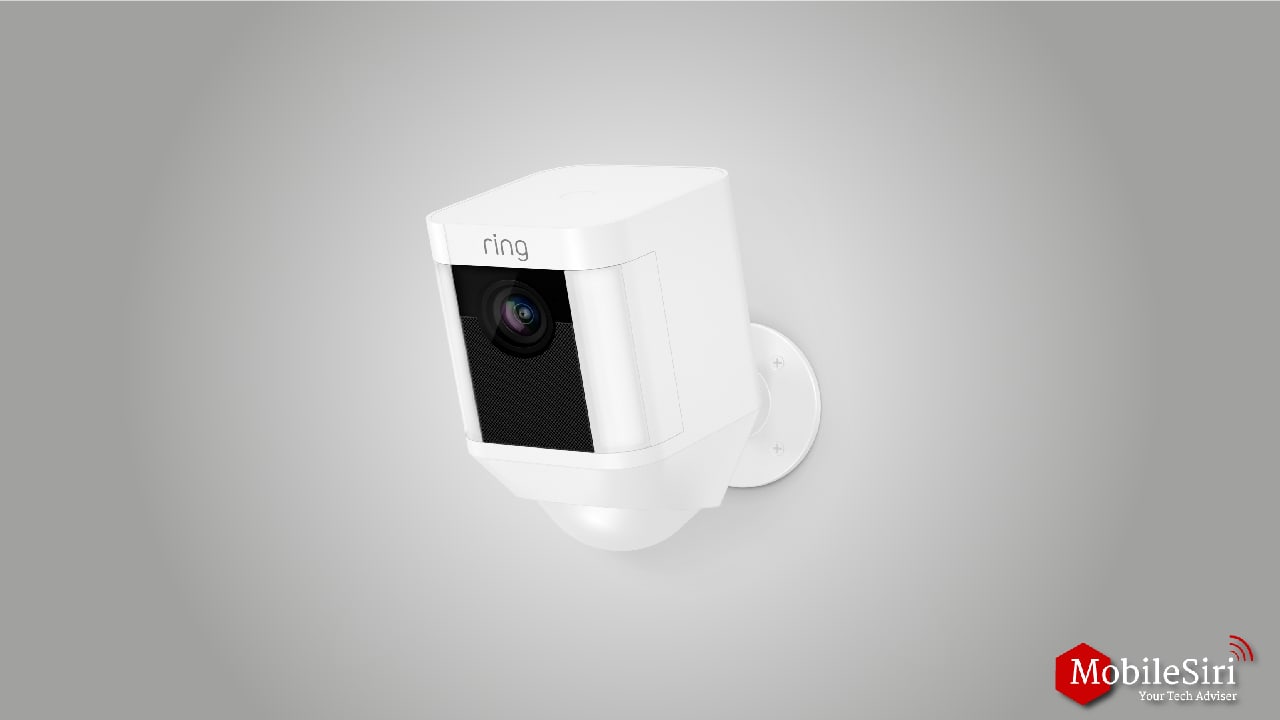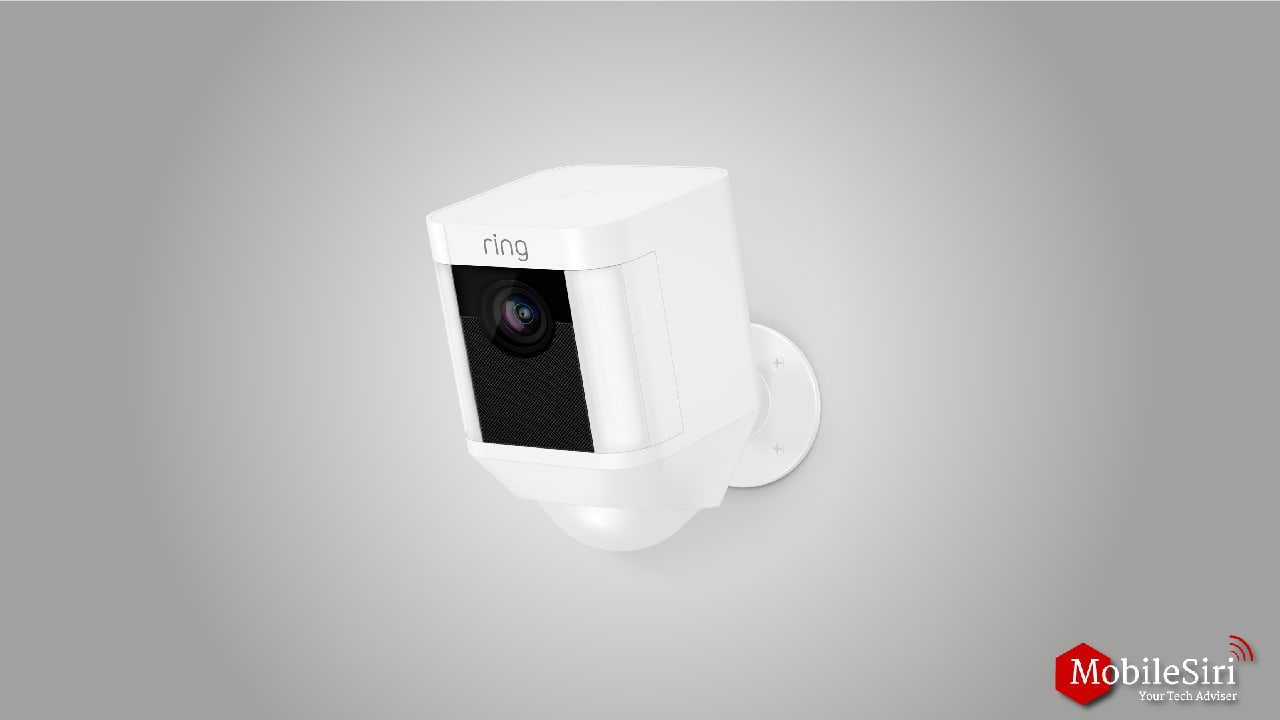 The Ring Spotlight Cam is more like a lifestyle camera among the best security cameras list we have for you. It features high-quality 1080p HD live video streaming and works with Alexa. It allows you to talk, hear, and see your visitors from your phone remotely. The camera has built-in LED light strips and a siren. It has convenient two-way communication and provides you with great night vision. It timely alerts you on your phone in case of motion detection.
Pros
1 The camera has an easy setup.
2 The camera has built in siren..
3 Great video quality.
4 Rechargeable Battery-powered option.
5 Two-way voice communication.

---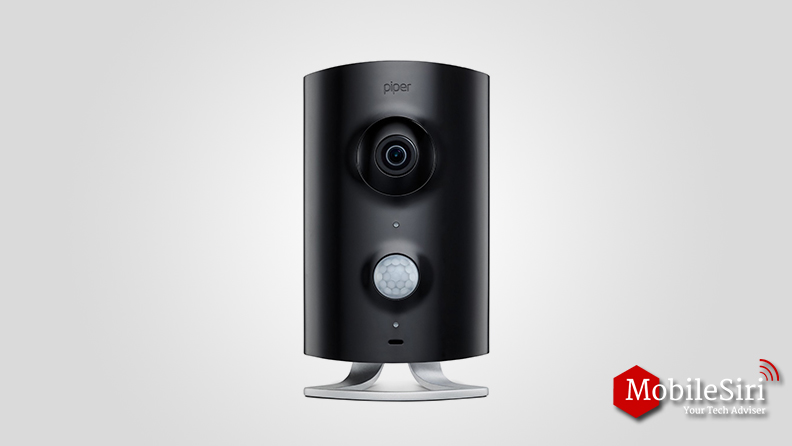 control networks Piper NV is a smart security camera with night vision that does not require any contract or monthly fees. It is a high-resolution camera providing you a 180-degree view angle for live and recorded video. The device features multiple sensors including motion, sound, temperature, light, and humidity. It offers you night vision, two-way audio, and 105 Db sirens. In addition to that, the system is very easy to use and set. The camera efficiently sends you texts and email alerts on your Android or IOS smartphone, tab, etc. It connects with Wi-Fi and provides high-grade SSL video encryption.
Great isn't it?
Pros
1 It is compatible with Z-wave wireless accessories.
2 It auto-rearms to capture multiple events.
3 Comes with a backup battery.
Cons
1 It does not have any web app.
2 It lacks local storage.

---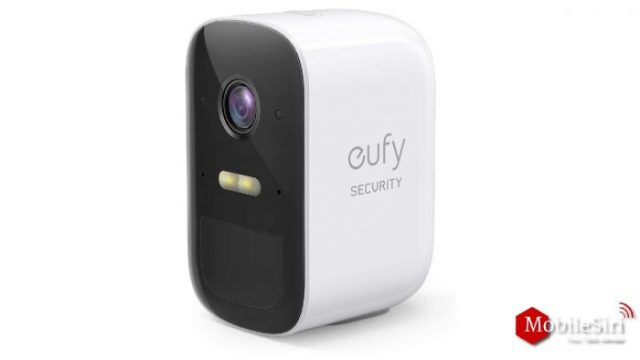 eufyCam is among one of the best security cameras features high-quality videos and produces 1080p HD videos with live stream and 135degree diagonal field of view. You can record the live view. It offers a built-in infrared LED and spotlight that turns on automatically in case of motion detection at night. The camera requires eufy security HomeBase 2 to operate. eufyCam 2C has a professional build up with amazing weatherproof and microphone features. The camera provides you with motion detection and alerts. The device can work with Amazon Echo devices and google assistant. It has a siren and speaker as well. Video and audio quality is very clear.
Simple yet easy in all the best IP camera? Right?
Pros
1 The camera can record directly to internal microSD cards up to 16Gb of storage
2 It offers maximum connectivity over Wi-Fi.
3 It is accessible from PC, Mac, iPhone and Android.
4 High-quality HD video.
5 Supports motion detection and night vision.
6 It offers 180-day battery life in one charge.
7 No monthly or subscription fees.
Cons
1 It has no magnetic mount.
2 Quite expensive.

---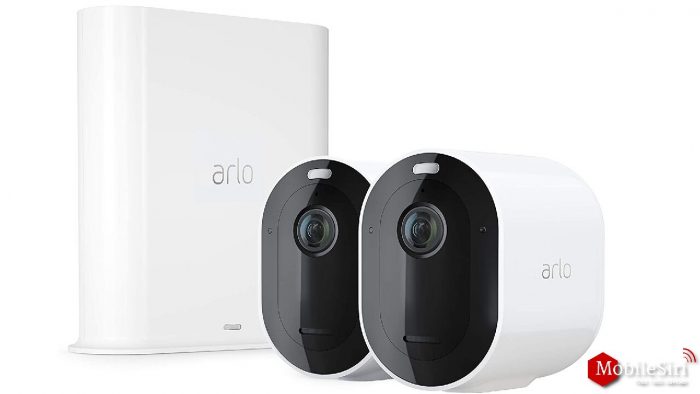 Arlo Pro 3 HD is also among one of the best security cameras and incredible security camera with an excellent 30 days of cloud storage. The camera features color night vision and a 160degree field of view. It has a spotlight that lights up at night when it detects motion. In addition to that, the front of Arlo Pro has a microphone with 2-way audio. Also, the camera has a magnetic mount that makes it easy to install.
The process of setup is simple. Simply take the base station, plug it into your router, setup the Arlo app, and configure the camera with your Wi-Fi details, connect to the base station and add the camera on the Arlo app. The camera offers you both push notification options and email alerts. Also, it records 2K videos. Arlo offers a 3-month free subscription trial and after 3 months you have to pay $2.99 per camera. It also has a siren and a quick call facility in case of an emergency.
That's way more than you expected, right?
Pros
1 The camera allows you to schedule motion detection operation times.
2 It captures 1080p resolution video with the sensor.
3 It is Wireless and weather-resistant.
4 It Supports Alexa and Google assistant
Cons
1 Battery life is not probably good enough as compared to other cameras.
2 Subscription is not free.

---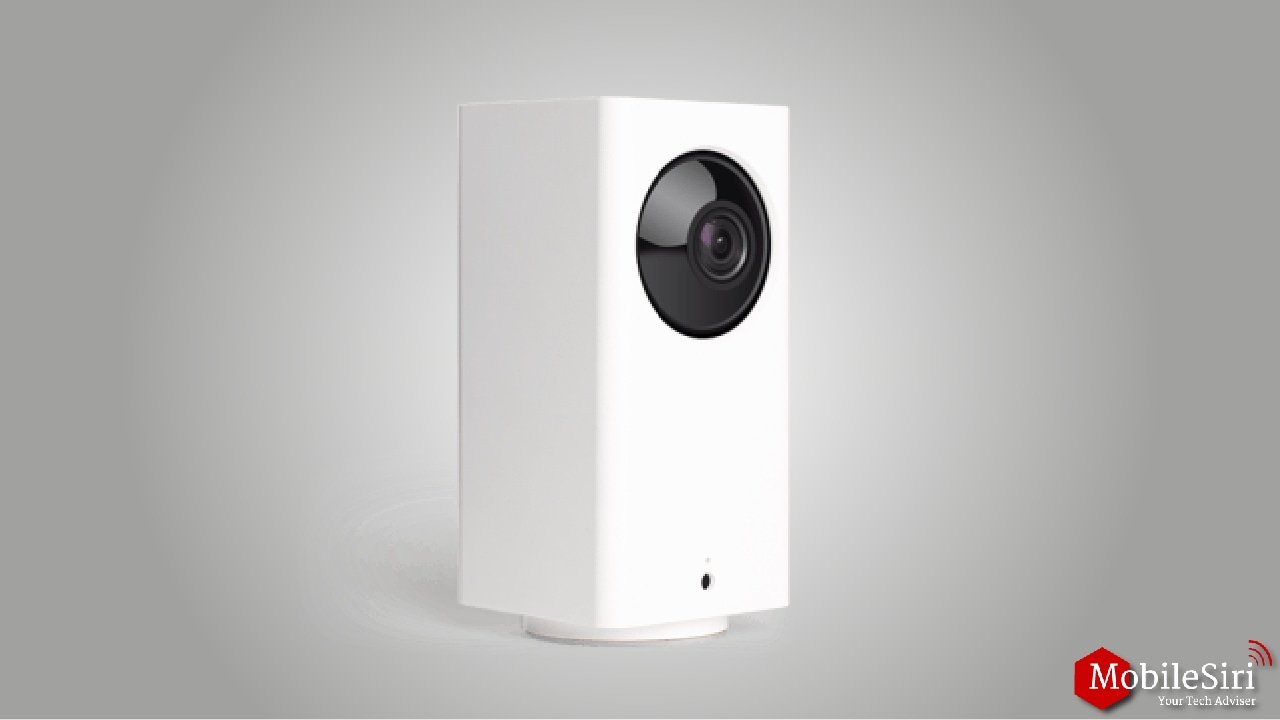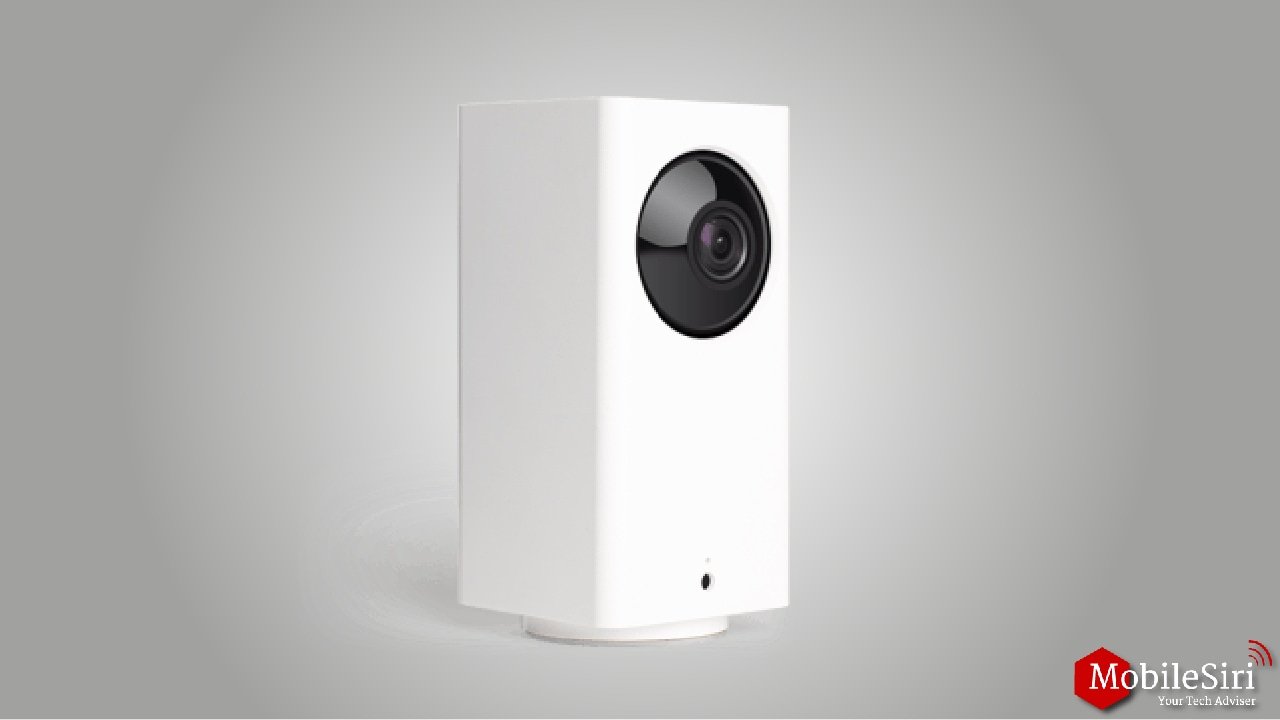 The Wyze Cam Pan is an indoor smart home night vision surveillance camera. The camera provides pan, tilt, and zoom options that allow you to move your Wyze cam at any angle of the room. The camera also provides a 1080p HD live streaming video remotely so that you can see every corner of your room. It timely sends you notifications and email alerts when motion is detected. Also, you can schedule the sensitivity of motion. Moreover, you can save videos. It works with Alexa and Google assistant. Wyze Cam is only compatible with a 2.5GHz WiFi network and works with Apple iOS phone and android mobile devices.
Pros
1 Video quality is excellent and offers Pan, Tilt and Zoom option.
2 The Infrared night vision mode clearly illuminate fine details in pitch dark.
3 2- way audio communication through the Wyze app.
4 It works with Alexa and Google assistant.
5 The cloud storage is free and 14 days of video storage.(12 seconds video clip) recorded in case of sound or mtion detection.
.

---
Conclusion
The good security cameras are designed to meet your expectations and fulfill your requirements in the most efficient way. It must be able to record any contingencies and can alert you at right time thus acting as a real-time deterrent. Before opting out for a particular surveillance system you must consider various essential features and the above-mentioned security systems for the best choice. Whether you want to use security cameras for indoor or outdoor, wireless, or wired system, the above guide will help you to select the best security system which will act as your best companion for a lifetime.
We hope you choose the best security cameras from among our list to help you with surveillance and security!
Keep an eye on that…
Would you…
MobileSiri.com is a participant in the Amazon Services LLC Associates Program, an affiliate advertising program designed to provide a means for sites to earn advertising fees by advertising and linking to Amazon.com. Read about our Affiliates Disclosure Policy
here
. Amazon and the Amazon logo are trademarks of Amazon.com, Inc. or its affiliates.