Fitbit announced another fitness tracker, Fitbit Alta, this week along with interchangeable bands, a slim OLED touchscreen, and 5 days battery life at the price tag of $130.
Fitbit adds another impressive addition to its iOS-connected wearable lineup. The latest Fitbit addition is named Fitbit Alta with a price tag of around $130. The Fitbit Alta HR is a slim wearable, with colorful looks an OLED touchscreen, and good battery backup. On a single charge, it can run for up to five days with optimal usage.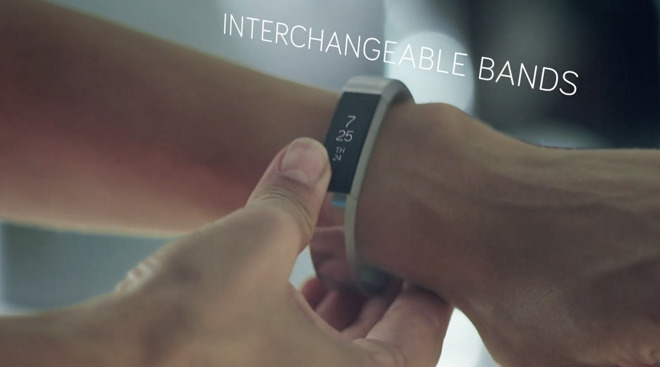 The Fitbit Alta comes with different options to perfectly fit its users' choices. You can have it with various colors and different band options. It is available in different colors including black, blue, plum, and teal versions. With its first availability, you can swap its band for a $60 leather version or a $100 stainless steel. Some other premium band collections including Alta Gold and Tory Burch Designer Collection are also expected.
The Alta addition also includes the popular features of the Fitbit fitness trackers. It can track your activity timing, distance, steps, and calories burned. Also, other usual features like reminders on the Alta help maintain your fitness activities.
Besides the common activity tracking services, the Alta also includes the Smart-Track feature. The feature helps in fitness activities by automatically recognizing and recording exercises for user. For its battery timing, the company claims it runs up to five days and nights without a recharge.
Besides providing time, the OLED 'Tap Display' of Alta gives you stats and smartphone notifications. You just need to pair your Fitbit Alta to your phone and it will be enabled to receive calls, texts, and calendar alerts on your wrist.
The Alta is second in the Fitbit line of devices announced for 2016. The Fitbit Blaze model was announced at CES with a color touchscreen, heart rate monitor, and other fitness tracking features for about $200. The Fitbit wearable are largely comparing with Apple Watch in key features. However, the company officials are determined that the sale of their device will not be affected by Apple Watch's popularity in the market. You can pre-order the band at Fitbit's official website.
MobileSiri.com is a participant in the Amazon Services LLC Associates Program, an affiliate advertising program designed to provide a means for sites to earn advertising fees by advertising and linking to Amazon.com. Read about our Affiliates Disclosure Policy
here
. Amazon and the Amazon logo are trademarks of Amazon.com, Inc. or its affiliates.