Digital marketing makes entrepreneurs look for new ways of attracting leads and converting them to sales. Video content is already recognized as a powerful tool in online sales. But do you know what a video should be to grab the attention of the viewers and persuade them to make a purchase? It should be bright, it should be engaging, and it should be short. The latter is often a decisive factor in the effectiveness of any video advertising product.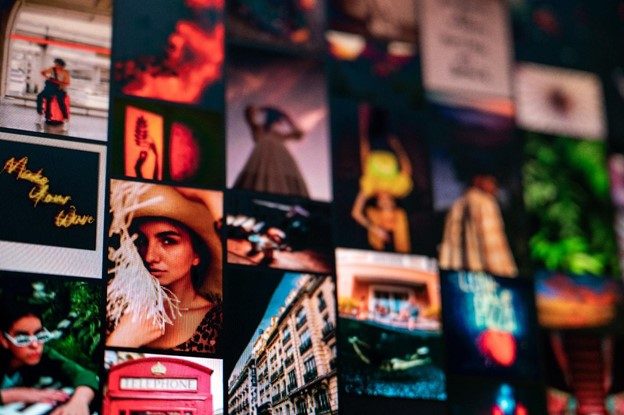 Source: Collection of colorful photo collage on wall at home · Free Stock Photo (pexels.com)
The current tendencies and technologies make business owners look for new solutions for their brand awareness increase or new product launch advertising. Animated videos can do the trick. Video collages are always eye-catching, which is a key to the success of any marketing campaign, especially when it goes on social media like Instagram.
Create a Video Collage as a Potent Marketing Tool
Video collage gives a great opportunity for compact sharing of multiple video pieces and images. By laying out the elements of your video on the canvas and adding some music background, you get the chance to create an appealing product combining your message to the audience and information about the brand/product.
A lot of online tools for creating collages can't be used for video. So you need the software that can handle this task. It may take some time to pick out the tool you'll feel comfortable using, but none of your efforts will be in vain.
Things That Matter in a Video Collage Maker
              When you know what to look for, it takes less time to search, giving you more time for creativity and generating new video content ideas. If you want to use the best video collage makers, concentrate on finding the tool that would meet your needs and offer a maximum of features you can use in the process of creating a video collage. To start with, choose the software with a user-friendly interface featuring a drag-and-drop function for convenient work on projects. This is far more important than you could think. Stock video and audio libraries can also simplify your task to create perfect video collage providing you with a great selection of footage and music to use in your projects.
Templates are another must-have for any video collage maker. With customizable templates, you'll get your job done faster and easier. The video software for creating collages should also have a preview feature. By previewing your video, you can make the necessary edits and enjoy the result even before you are done.
The size of the toolkit is one more thing that matters. The features available in a collage maker are the instruments you will operate when creating perfect video collage. They should be diverse for your creativity to have no boundaries. Transitions, GIFs, animations, and many more can make your video stand out in the mass of others.
Finally, check if the software allows easy video sharing. This is essential for any entrepreneur developing their brand online. The more opportunities you have for direct publishing your video collages on social media, the more successful your marketing campaign can be.
How to Create perfect Video Collage?
The algorithm of creating a video collage in different video editing programs is similar. It is based on the choice of the collage layout and adding sound and visual effects, if possible. Still, different software offers a different selection of features, which may become a decisive factor in what program to choose.
How to Make a Video Collage in Magisto?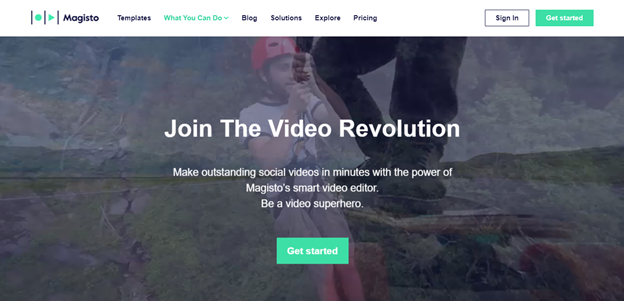 Magisto has a huge number of templates for any occasion. To be able to use the tools offered by this online service, you should create your account on the website and log in. After that, only three steps will separate you from creating a stunning video collage.
1. Upload the videos and photos you'd like to add to your collage.
2. Choose the editing style for your video and the music from the audio library.
3. The video maker powered by artificial intelligence will analyze and create a video collage automatically in a matter of minutes.
How to Make A Video Collage Using VideoStudio Products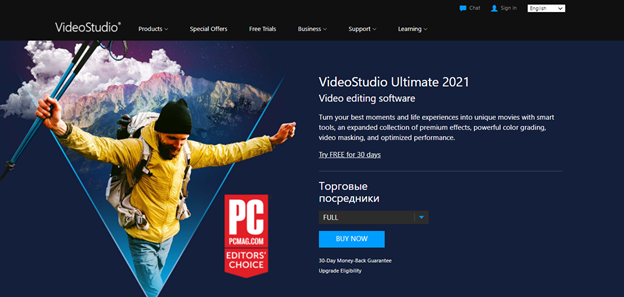 VideoStudio offers advanced video editing tools that allow you to edit your videos in a professional-like style. You can also create eye-catching video collages using this downloadable software. Here's what you'll have to do:
1. Download and install VideoStudio on your computer.
2. Launch the software and select the Edit workspace → tap on Instant Project→ click on different categories of the templates to choose the one you need.
3. Preview the template by clicking on its thumbnail and pressing Play in the Player panel. Drag and drop the chosen template to the timeline. You can use several templates within one project.
4. Drag the footage you'd like to add to the collage overtop of the video in the template, press Ctrl and release the mouse button. The procedure is identical regardless of what you add – a video or a photo.
5. Save the video or export it right to Facebook or YouTube.
Create a Video Collage with PowerDirector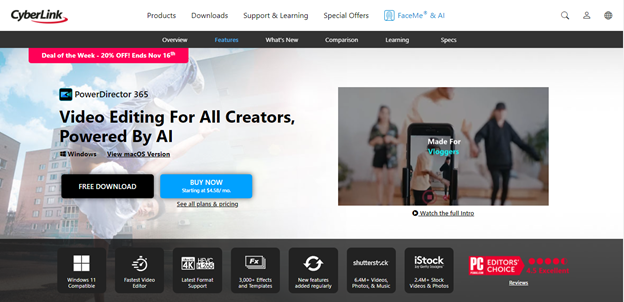 PowerDirector is a professional-grade video editing software offering a huge selection of features and tools for making your videos stand out. PowerDirector by Cyberlink is downloadable, so before you can use it, you should install it on your Mac or PC.
1. Launch the program. Then select Plugins and choose Video Collage.
2. Import the media to the program or choose them from the media library.
3. Look through the collage layouts available. Select the template you like and click on the Play button to preview the frame animation.
4. Drag and drop the videos you want to use to the frames.
5. Do the video edits you think are necessary. Work with the colors, frame animation, etc.
6. Configure the playback settings for your video by tapping on Advanced Settings.
7. Preview your video collage and press OK to finish the process.
Summing up
A video collage is a simple yet great way to attract attention to your company or brand. Use only the best video collage makers to create perfect videos for your marketing campaigns.
MobileSiri.com is a participant in the Amazon Services LLC Associates Program, an affiliate advertising program designed to provide a means for sites to earn advertising fees by advertising and linking to Amazon.com. Read about our Affiliates Disclosure Policy
here
. Amazon and the Amazon logo are trademarks of Amazon.com, Inc. or its affiliates.