The latest Apple iPhone 6S and iPhone 6S Plus officially went on sale yesterday, September 25, 2015. It is not surprising that even before the  iPhone 6S and 6S Plus, officially went on sale, a few fake versions of the devices became available in various markets. These fake iPhone 6S and iPhone 6S Plus are quite similar to the original iPhone 6S and iPhone 6S Plus but still they are not original so they are more harmful than useful as without any warranty they can stop functioning and showing you dead screen, poor call quality and user experience and waste of money.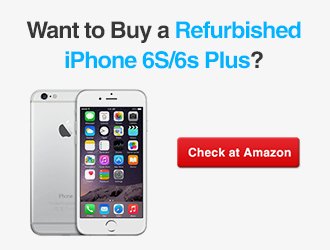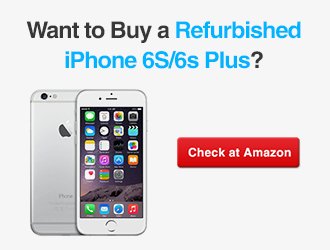 Read More: Apple Live Photos feature will eat up your storage of iPhone 6S
Apple has expanded its efforts to minimize the sale of fake iPhone 6S and iPhone 6S Plus but one can still get his her hands dirty with the fake iPhone 6S especially in China. The below video made by ibtimes shows the fake iPhone 6S being sold in the Chinese city of Shenzhen.
Replicas and copies of the branded popular smartphones will always be available in the market.  We have made a list of some simple checks which can help you identify the fake iPhone 6S and iPhone 6S Plus. More importantly, many of these checks can also be applied to the older models of iPhone like iPhone 6 and iPhone 6 Plus to identify whether they are fake or original.
How to check if your iPhone 6S or iPhone 6S Plus is fake:
1. Check the OS and Weight of the iPhone:

The first thing to that you should check to determine if an iPhone is fake or not is its operating system. If the smartphone is running an OS that does not resemble the iOS then it is a dead give away that the iPhone is a fake. Second you should check the weight of the device the latest iPhone 6S and 6S Plus are heavier than iPhone 6 and 6 Plus.
2. 3D Touch Feature:
The most important thing to check in the new iPhone 6S and iPhone 6S Plus is 3D Touch. Apple is promoting its new multi-touch technology as a game changer in the gadgets industry. So you can spot a fake iPhone 6S or the iPhone 6S Plus by trying to use the 3D Touch feature. This check can tell you all alone if your iPhone 6S or the iPhone 6S Plus is fake or original. You can learn here about using the iPhone 6S 3D Touch feature.
3. Check for Siri:
Another most important feature of the iPhone 6S and iPhone 6S Plus which will be lacking in the fake iPhone is Siri. Siri is the voice reorganization digital assistant of yours to help you use your iPhone 6S and iPhone 6S Plus with simple voice commands.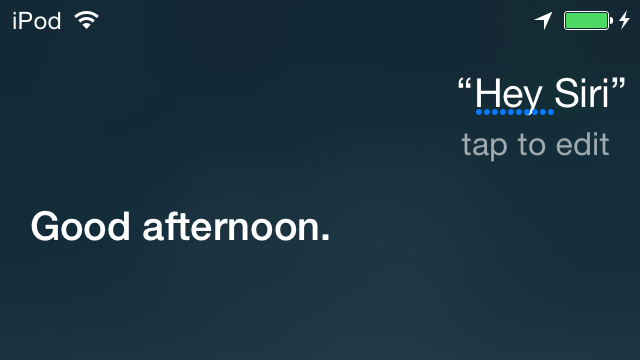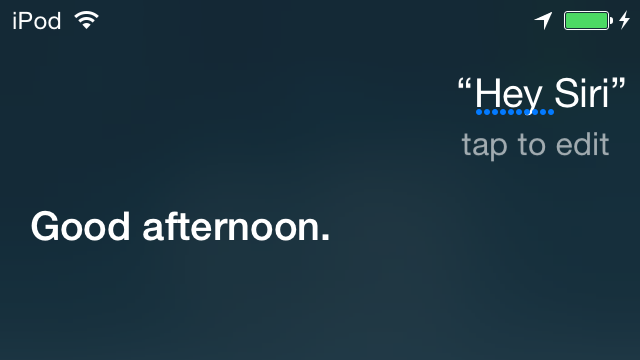 4. Look for the official Apple logo:
The first and most common thing customers do not realize is that an original iPhone always contain the official logo of its manufacturer, Apple Inc. It is normally found at the back of the body. However, most makers of fake iPhones try to replicate the logo sometimes but there is always some discrepancies that you can spot if you look closely.


5. Pentalobe Screws:
To identify the fake iPhone, the second thing to check is its screws. Apple uses the Penta lobe screws in the original iPhone whereas the fake iPhone has normal cross screws. Here is an image of the Pentalobe screws and where they are located on the iPhone…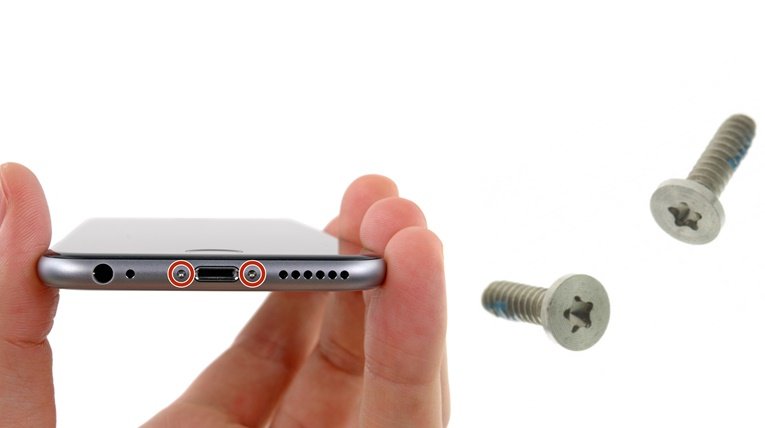 Read More: How to check if Your Samsung Galaxy S6 is Original or Fake
6. Quality of the Display Screen:
The Original iPhone display screen very sharp and crispy. If you find it pixelated there is fair chance that the iPhone in your hand is fake or clone.
7. Serial number of the iPhone:
 Another very important thing is the serial number of the iPhone which is found when you tap about on your screen in the general settings of the iPhone. That number can be verified from the Apple official website, which confirms its originality.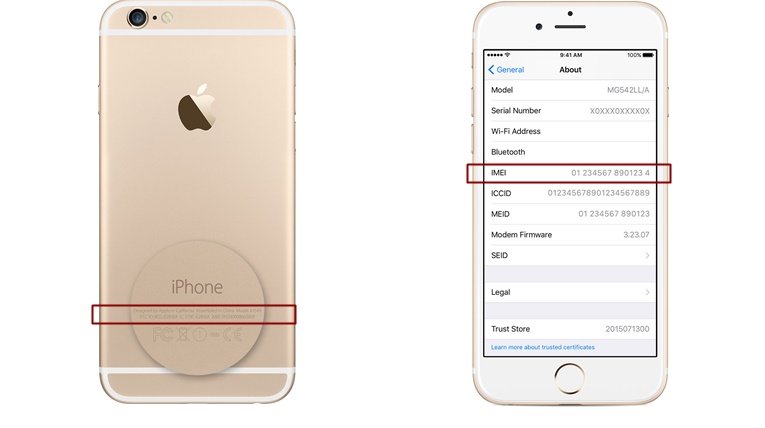 8. External memory card slot: 
Apple iPhone 6S and iPhone 6S Plus have no external memory card slot like their predecessors. So if you have an iPhone 6S or iPhone 6S Plus or any other model of iPhone with an external SD Card. It is a fake iPhone.
9. Check for iTunes connectivity:
The remarkable feature of an iPhone is its ability to entertain its users with its iTunes. You can check if your iPhone 6S or iPhone 6S Plus is fake or original by connecting it with iTunes? If it does not connect, then it's definitely not an original iPhone.


10. Check the Packaging Box:
 It is no surprise that you will purchase a new product that will enclose in a sealed packaging box. But there are some details which are missing from a fake product box. Be sure to check these details on the box. The box must contain the model, description of the phone, the country name where it is manufactured, serial number and a bar code that ensures the originality of the product inside it. Usually, the fake iPhone packaging is not as premium in quality as of the original iPhone.
11. Check for pre-installed apps:
The original iPhone comes with some pre-installed apps like Music, photos, and iTunes. Also, all the latest models of iPhone including the iPhone 6S and iPhone 6S Plus will have Apple Watch app installed already. If there is no Apple Watch app on your iPhone 6S or iPhone 6S Plus, it is definitely a fake iPhone 6S or iPhone 6S Plus.
12. Check the Physical Buttons:
One of the main physical quality aspects that can indicate if an iPhone is fake or not is the physical button placement. It is very important to check that the physical buttons on your iPhone are where they should be. In an original iOS device, the sleep/wake button is on the top right corner, while the volume switch and ringer switch are on the upper left side. If the buttons are placed somewhere else then it is a guarantee that the device is fake.
15. Check for number of Sim cards that can be used:
A real iPhone can only support a single Sim card at a time. Check and see if there are multiple Sim card slots in the iPhone. If the smartphone contains more than one Sim Card slot or if the slot is not where it is supposed to be then this is a clear indicator that the iPhone is a fake one.
14. Check the Welcome Screen and the font:
The welcome screen of all iPhone devices displays the original logo of the company. If an iPhone shows something else it is a clear indicator that the device is fake. Another thing that a fake iPhone does is that when you try to check for the font on your messages, it gives you a Chinese character, so you have to configure your phone to enable English settings.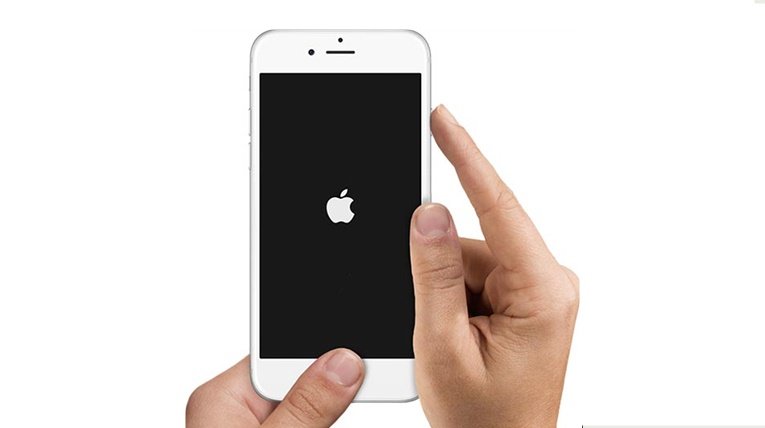 15. TouchID feature:
 One last check which you can perform to distinguish between the fake iPhone 6S and original iPhone 6S is the Touch ID feature. The Touch ID feature has been improved very much in the latest models like iPhone 6 and iPhone 6S that you can use it for mobile payments using the Apple Pay. If you find the Touch ID is not smart, you either have configured it poorly or it is a fake iPhone 6S in your hands.
How to identify fake iPhone 6S Video Walkthrough
Fake iPhone 6S Vs Original iPhone 6s Performance Comparison Video
Now that Apple iPhone 6S and iPhone 6S Plus have hit the stores and are available for sale, we are quite sure that sooner, we will start getting news about the fake iPhone 6S and iPhone 6S Plus. Stay in touch with us to keep yourself updated on the topic and do let us know if you have ever bought a fake iPhone 6S and share your experience with us in the comments section.


MobileSiri.com is a participant in the Amazon Services LLC Associates Program, an affiliate advertising program designed to provide a means for sites to earn advertising fees by advertising and linking to Amazon.com. Read about our Affiliates Disclosure Policy
here
. Amazon and the Amazon logo are trademarks of Amazon.com, Inc. or its affiliates.