Night Shift mode is the new feature, introduced in iOS 9.3, which works to set best color temperature on iPhone and iPad screen for your eyes. It uses the location settings on your device to determine the time of day and sets the blue light exposure to optimum level.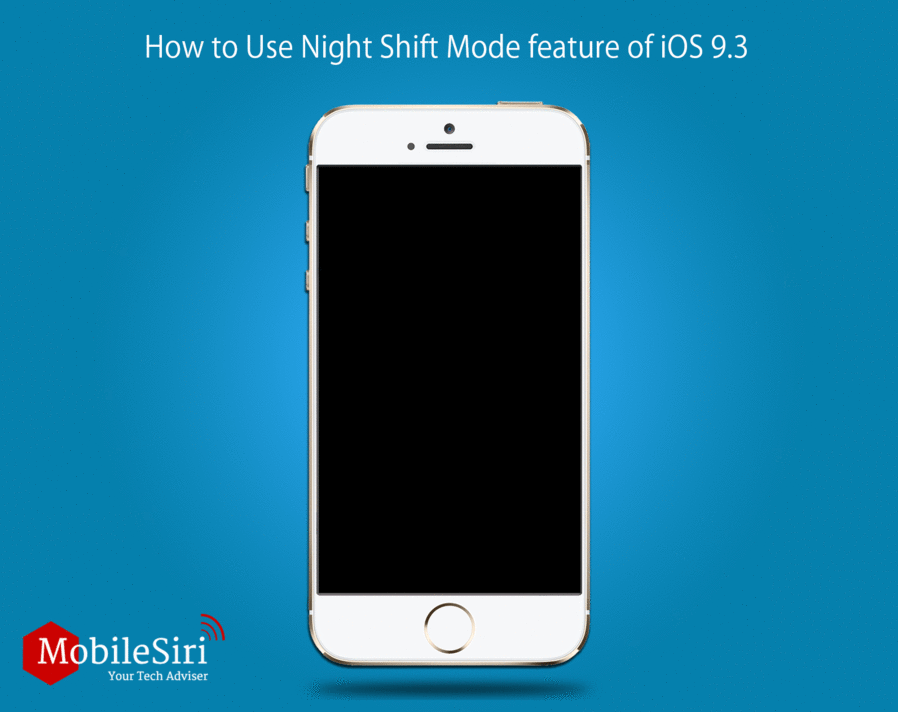 Apple Mac users have already experienced the f.lux with similar functions but it has been restricted to Mac after a short appearance for iOS devices. With the Night Shift mode at day time the screen of the iOS looks bright white with blue scheme but as sun sets in your local area, the bright white turns into warm yellow.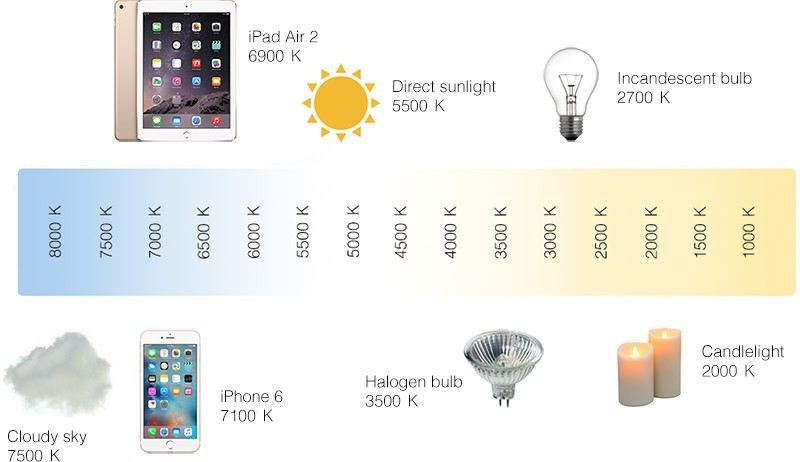 How to Activate Night Shift Mode
Night Shift changes your iPhone or iPad display either on demand or automatically according to sun set timings it determines through location services. You can activate Night Shift in device's 'Settings' app where you can also schedule it manually and adjust the colors.
To manually set Night Shift Mode
Step 1. To manually set up the Night Shift mode, go to 'Settings' app in your iOS 9.3 running device.
Step 2. Scroll to 'Display & Brightness' section where you will find 'Blue Light Reduction.'
Step 3. Adjust the color temperature to the level that feels comfortable to your eyes.
To schedule Night Shift mode automatically
Step 1. For automatic use of Night Shift, or setting it on schedule there is a 'Schedule' option.
Step 2. You can locate the 'Schedule' option next to the 'Blue Light Reduction' toggle in the 'Display & Brightness' section.
Step 3. Here you will find two options, if you want Night Shift to activate as sun sets in your local area, tap on 'From Sunset to Sunrise.'
Step 4. And, if you want the Night Shift for a particular duration, there is a 'Custom Schedule' option.
Set Location Services and Time Zone Settings for Night Shift.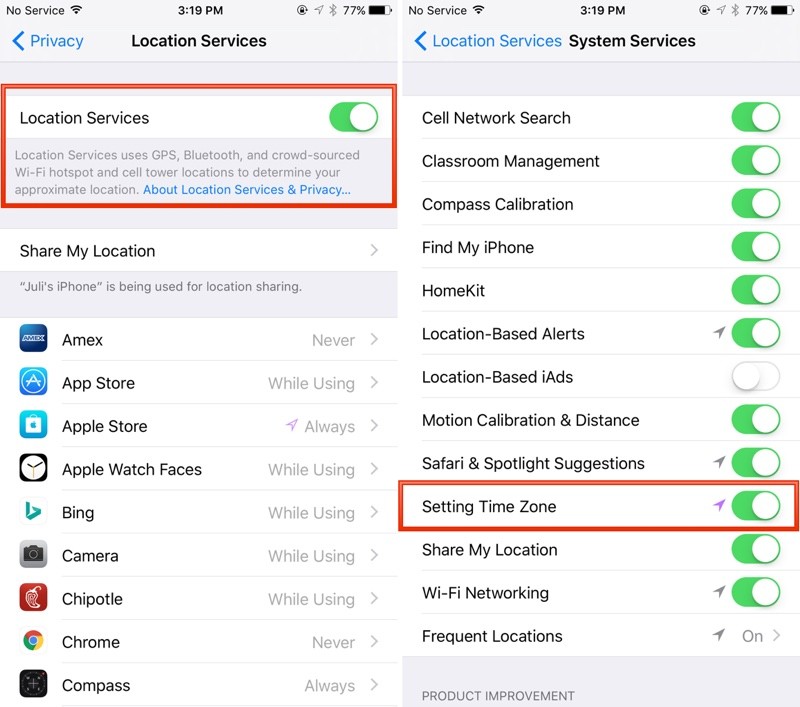 By default the Night Shift is set with sun set and sun rise in your local area. For default schedule to take effect you need to enable the 'Location Services' under 'Privacy' section. Also in the 'Location Services' enable the 'Setting Time Zone.'
Adjust Night Shift color on Your iDevice
Night Shift also allows users to adjust color temperature according to individual preferences. You will find the color temperature slider with Cooler and Warmer ends. The slider is set in the middle for default blue light effects.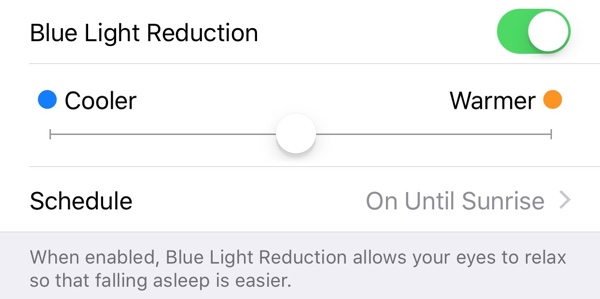 Sliding rightward turns display cooler with more blue light.
Sliding rightward turns display warmer with less blue light and more yellow light effect.
iDevices to support Night Shift mode
Shift Night Shift is an iOS 9.3 built in feature which will accompany the new iOS version upon official launch, expected in the spring. It is however restricted to iPhone and iPads powered by 64-bit processor. You would not be able to run it on a number of Apple device but the fresh iPhone and iPads will obviously support it.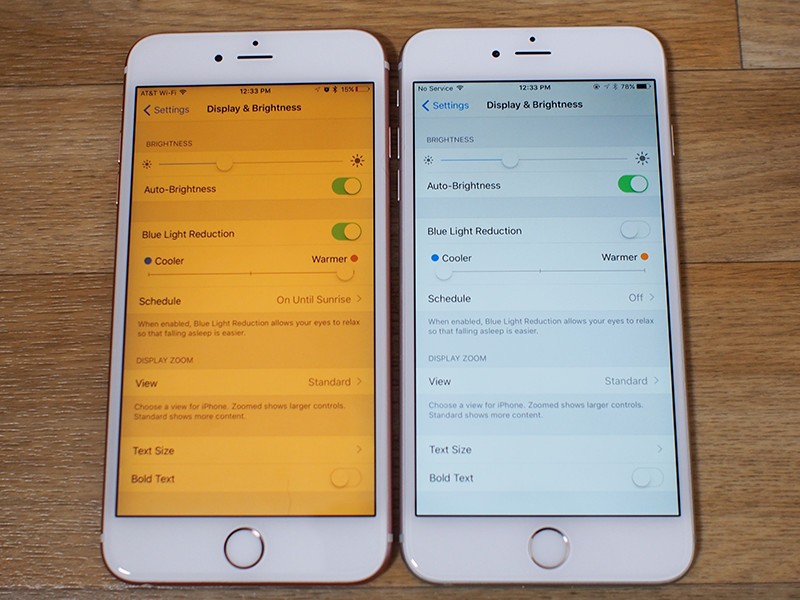 Apple iPhone 5s, iPad mini 2, iPad Air and the devices launched afterword are powered with 64-bit processor. Also the sixth-gen iPod touch and iPad Pro are up to the mark. These devices will be able to take advantage of Night Shift mode while others like iPhone 4S, iPad 2, iPad Mini would have to wait for further developments.
MobileSiri.com is a participant in the Amazon Services LLC Associates Program, an affiliate advertising program designed to provide a means for sites to earn advertising fees by advertising and linking to Amazon.com. Read about our Affiliates Disclosure Policy
here
. Amazon and the Amazon logo are trademarks of Amazon.com, Inc. or its affiliates.