The latest smartphone by Apple, the iPhone SE, is smaller than its predecessor. It is equipped with a 4.0-inch display screen which is the preferred smartphone size for a lot of people. The device is similar in design to the iPhone 5S, but the recent iPhone SE teardown, by iFixit, has revealed that the two are similar on the inside as well.
The iFixit's iPhone SE teardown has provided us with a lot of information about the inside of iPhone SE. The main discovery was that the display assembly of iPhone SE is exactly same as the iPhones 5S. The LCD and digitizer, earpiece, speaker, front camera and proximity sensors are straight out of the iPhone 5S. The Touch ID unit is the first generation and it is also exactly the same as the one first introduced in the iPhone 5S. The sim tray is also identical.
These similarities highlight one of the downsides of iPhone SE. The downside is that the display panel is exactly the same as the one in the 5S, which means no improvements to brightness, contrast, or any of the other small upgrades Apple worked into the iPhone 6 and 6S.
Apart from that, there are several components that are also identical in the two smartphones. The speaker and the vibration motor are interchangeable. There are some components that have undergone minor changes like the Lightning Connector. One noticeable change is that iPhone SE's battery is 1624 mAh. The 5S's battery was 1560 mA cell.
When it comes to repairing the iPhone SE, the similar components of iPhone 5S and iPhone SE provide and advantage. Because of identical components shops that can repair the iPhone 5S can also easily repair the iPhone SE. You will also be able to easily find most of the components of iPhone SE easily. Similarly, repair guides can also be found easily because of this. iFixit has rated iPhone SE's repairability 6 out of 10 (10 being the easiest to repair).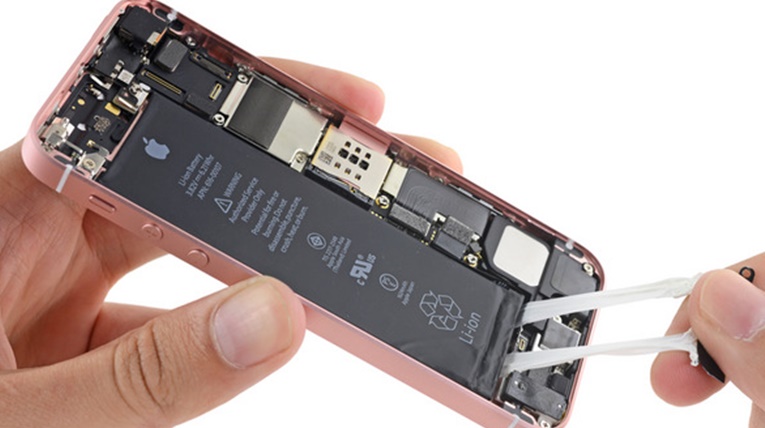 MobileSiri.com is a participant in the Amazon Services LLC Associates Program, an affiliate advertising program designed to provide a means for sites to earn advertising fees by advertising and linking to Amazon.com. Read about our Affiliates Disclosure Policy
here
. Amazon and the Amazon logo are trademarks of Amazon.com, Inc. or its affiliates.