Both iOS and Android have their own keyboards regularly updated but still like other stock features they are limited in styles and other options. This is actually the reason behind popularity of the third party keyboards which are more open and bring new looks and features. And for those users who are looking for an alternative to the iOS or Android keyboard Microsoft seems ready to extend its version of Microsoft Word Flow for the iOS and Android devices shortly.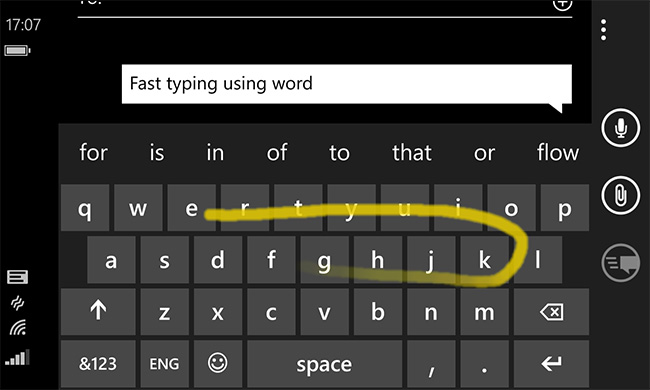 According to reports Microsoft is ready to extend the Word Flow keyboard to iOS and Android user. The Word Flow is Microsoft's stock keyboard currently installed on Windows Phone running device and also on the Microsoft Band. As a fresh move Microsoft has hinted to expend its concept with Word Flow to other platform.
This is however not the first Microsoft features going cross platform, the company is making things more open to the users of iOS and Android running devices. This time it seems to have prepared for the Word Flow that may be a different experience for iOS and Android users as compared with their stock keyboards.
Microsoft has not yet spoken up in public about the spreading out of Word Flow to users on other platforms. The hints however emerged after an alleged email which was apparently sent to the selected Windows insiders. Thus the development seems to be talked about within the Windows circles.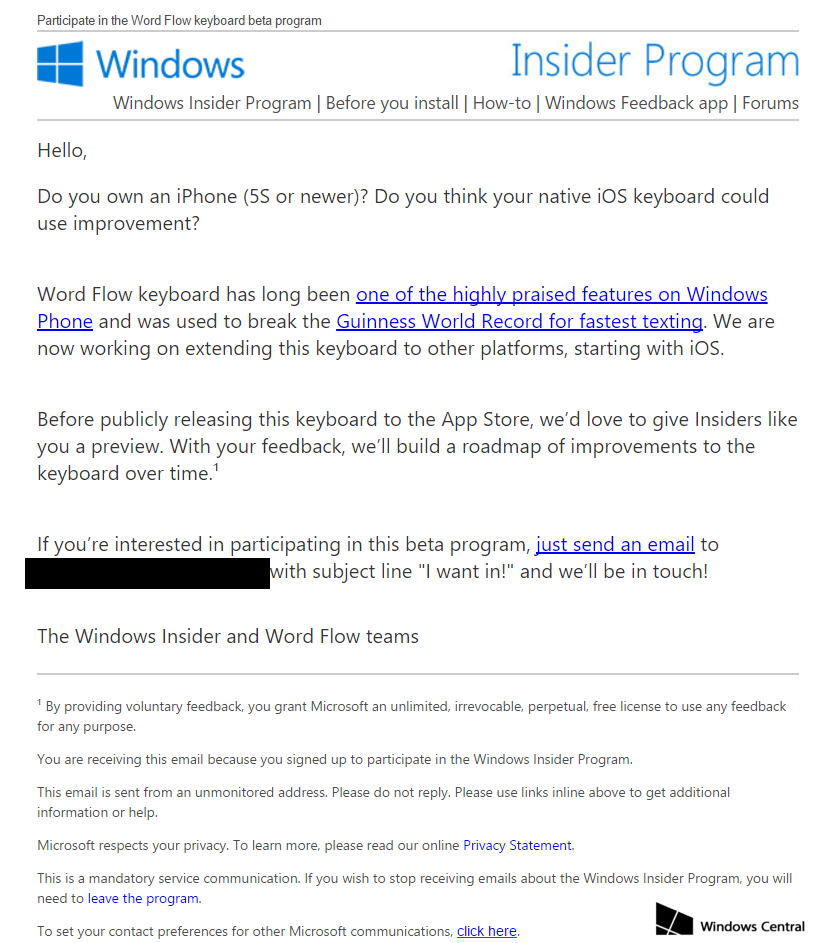 According to the email, the company is working to extend the Word Flow to other operating systems starting with iOS. Though Android is not mentioned in the alleged mail but from the point about other platforms we can get that it would probably be the Android OS as well. Microsoft's Word Flow closely resembles with the third-party keyboard the SwiftKey which is already popular among iOS and Android users. However, we may better compare it after any official announcement.
Via: WindowsCentral
MobileSiri.com is a participant in the Amazon Services LLC Associates Program, an affiliate advertising program designed to provide a means for sites to earn advertising fees by advertising and linking to Amazon.com. Read about our Affiliates Disclosure Policy
here
. Amazon and the Amazon logo are trademarks of Amazon.com, Inc. or its affiliates.